10 Amazing Grand Canyon Adventures
Grand Canyon Mule Rides, Heli-Touring, Whitewater Rafting and More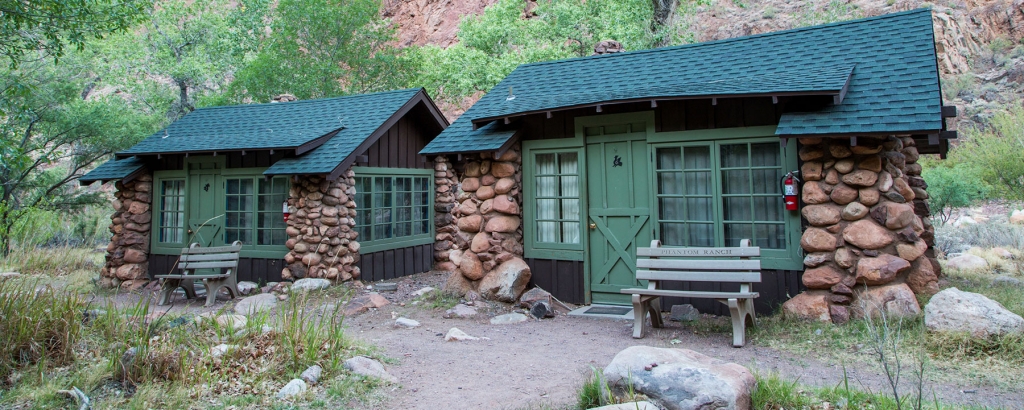 Overnight Grand Canyon Mule Ride to Phantom Ranch
Descend on a Grand Canyon mule ride 10 miles from the South Rim to the canyon floor on the famed Bright Angel Trail, built and named by Ralph Cameron and originally a toll trail. The trail is narrow, but mules have carried more than 600,000 visitors safely, the National Park Service says. About 5½ hours later, after a picnic lunch, arrive at Phantom Ranch in time to dig into a belt-busting dinner served family-style and sleep in a cabin on a bunk bed. The return trip is by a different trail, offering fresh scenery. Riders must weigh less than 200 pounds, fully dressed. These and other mule trips are so popular that savvy travelers often book a year in advance. Information: grandcanyonlodges.com/things-to-do/mule-trips or 888-297-2757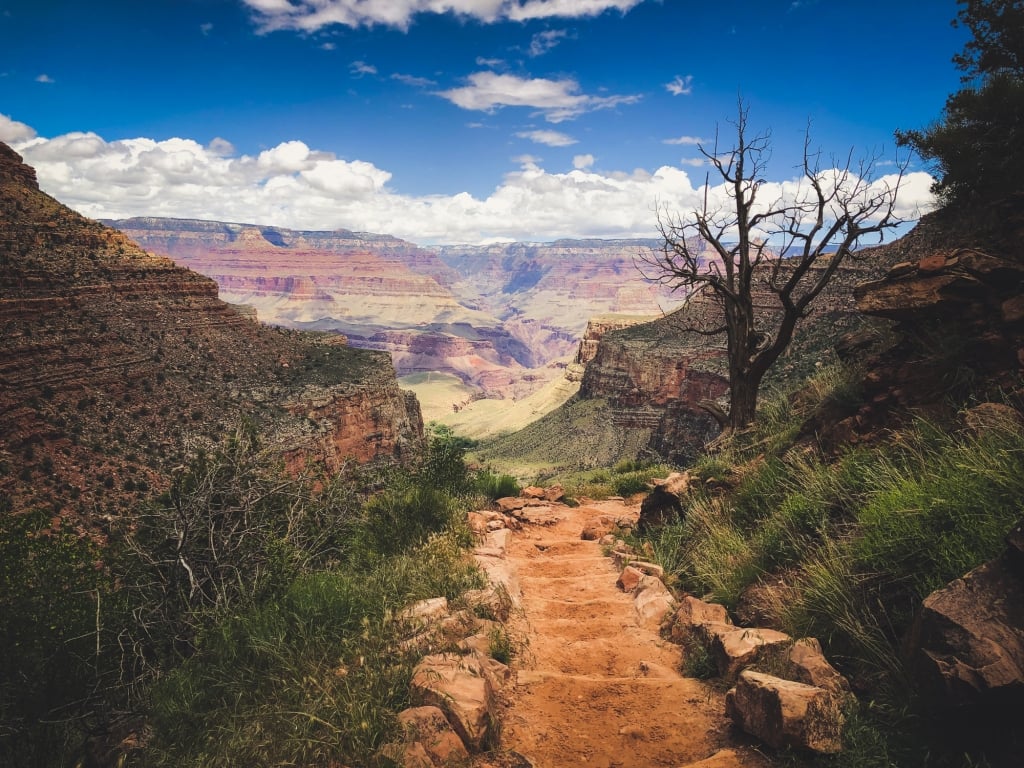 Hiking the Bright Angel Trail
Access to the park's most popular hiking path is easy. The century-old trail starts in Grand Canyon Village on the South Rim and is not for those afraid of heights, although everyone from children to grandparents enjoy it. Most day trippers turn around (maybe after a picnic) at Indian Garden, about halfway down. A trip to the base and back up can take more than 10 hours, and is discouraged by the National Park Service. Be sure to hydrate and eat frequently, especially salty snacks. Those who wish to camp overnight need a permit. Information: nps.gov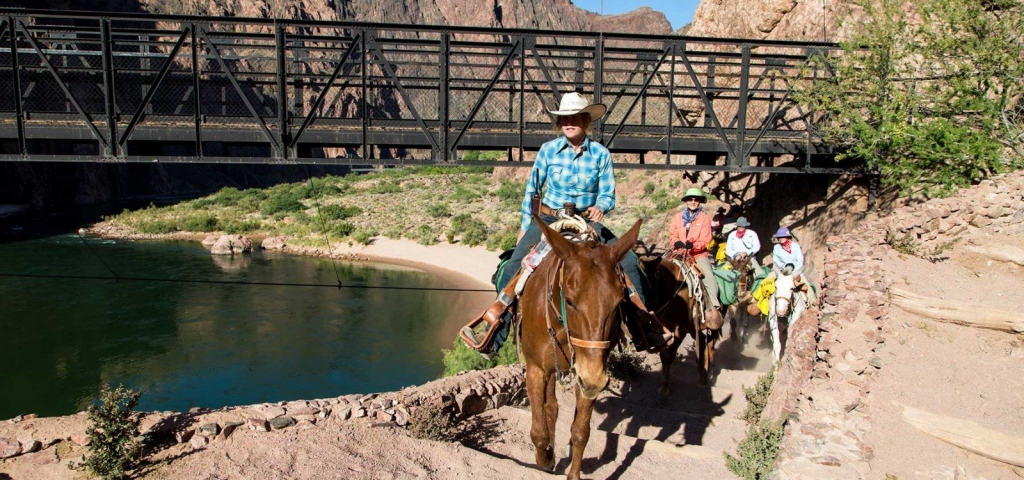 Canyon Vistas Mule Ride
Visitors now can enjoy spectacular views from the back of a mule while riding alongside the canyon's rim. Guides leading the four-mile, three-hour trek on a new East Rim trail will share information about the canyon's history, rock formations and more. Riders must weigh less than 225 pounds, fully dressed. Information: grandcanyonlodges.com/things-to-do/mule-trips or 888-297-2757.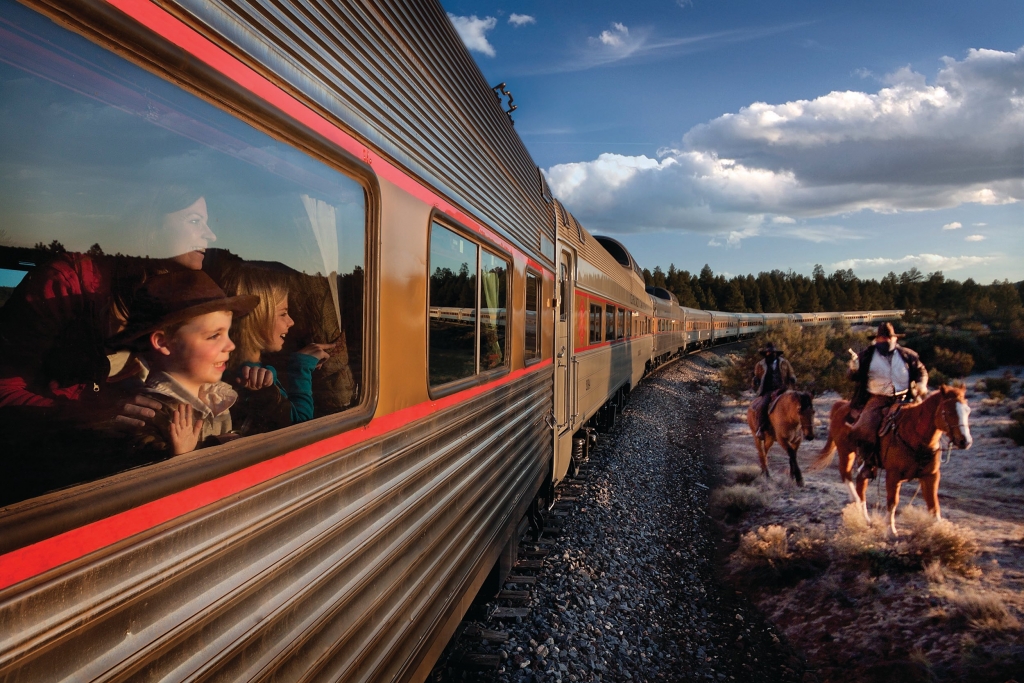 Grand Canyon Railway
Pass prairie and ponderosa pine — and maybe an elk or two — on your way to the South Rim. Trains depart in the morning from Williams, about 30 miles west of Flagstaff, and return in the early evening. Expect surprises from performers in authentic Wild West garb, who bring the life of the Old West alive, starting with a Wild West shootout at the 1908 Williams Depot prior to each morning's departure. More Wild West entertainment aboard the train features an attempted train rob by the Cataract Creek Gang, justice being restored by a marshal, strolling musicians roaming the train, and even the Cataract Creek Gang on horseback. Passengers have time to explore the South Rim and experience two century-old train depots. If you're staying on the South Rim, you can book van transport to Williams and ride back one-way, or leave your car in Williams while staying at the park. Train buffs should look into rides featuring a Grand Canyon Railway vintage steam locomotive, now powered by eco-friendly waste vegetable oil. Information: thetrain.com or 800-843-8724.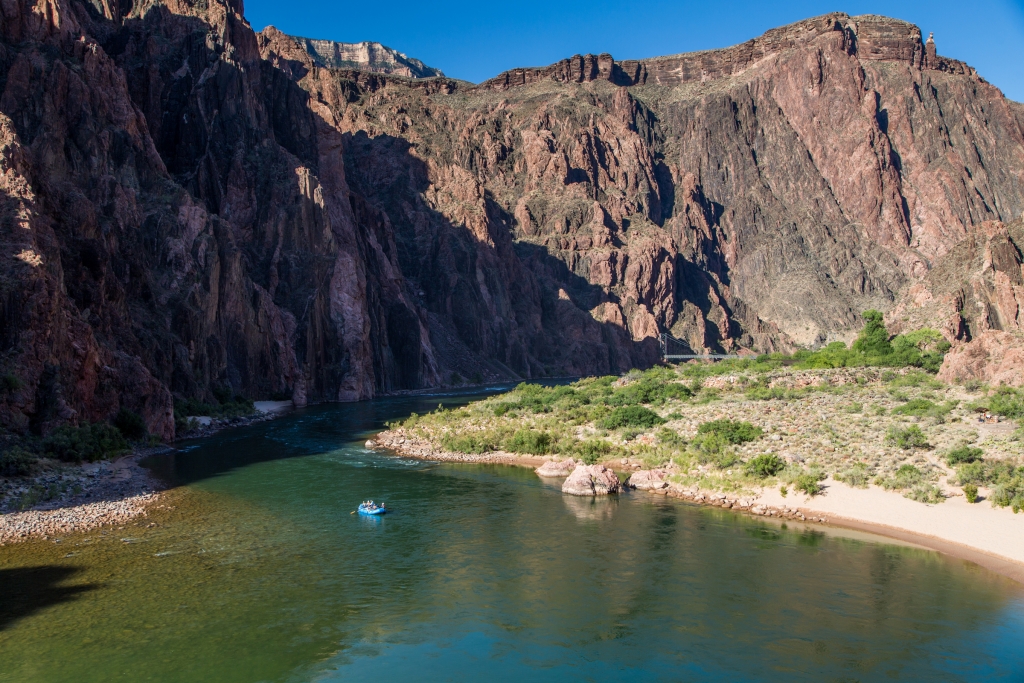 Grand Canyon River Tour Adventure
This one's a day long, multi-adventure outing. Fly in a plane to Page, Ariz., enjoying more views of the Grand Canyon and Lake Powell than you see on a typical helicopter tour. See stunning Antelope Canyon with a Native American guide. Then take a 15-mile "smooth water" float trip, suitable for children. You'll be driven back to the South Rim. Information: grandcanyonlodges.com
The Canyon Spirit Helicopter Tour
Soar in a circular route that encompasses Grand Canyon highlights in a popular outing from Maverick Helicopters, which earns high marks for safety. Fly over Kaibab National Forest, the world's largest stand of ponderosa pine, and the North and East rims. See Marble Canyon and skim through "Dragon Corridor", the widest, deepest part of the canyon. Information: maverickhelicopters.com or 888-261-4414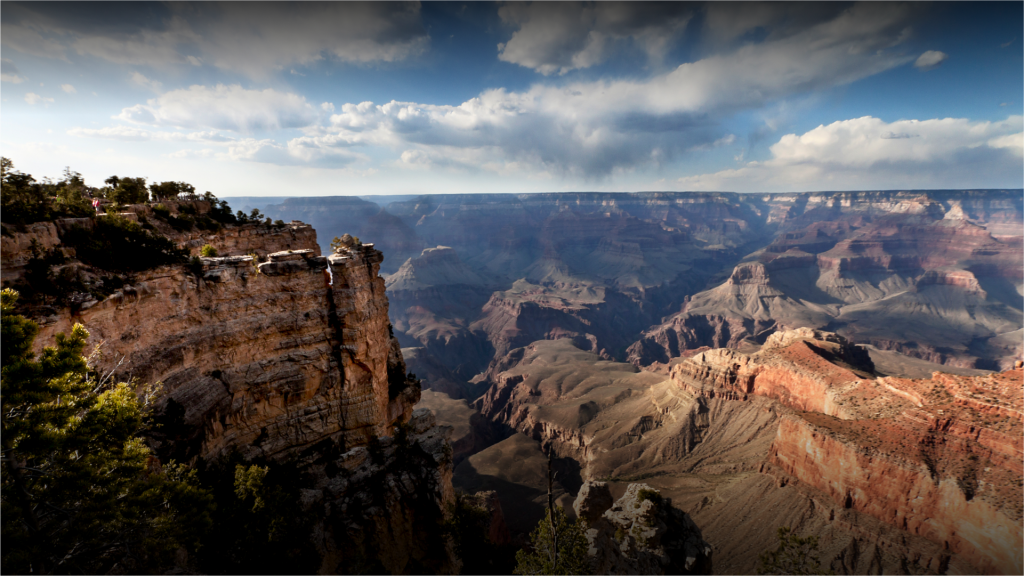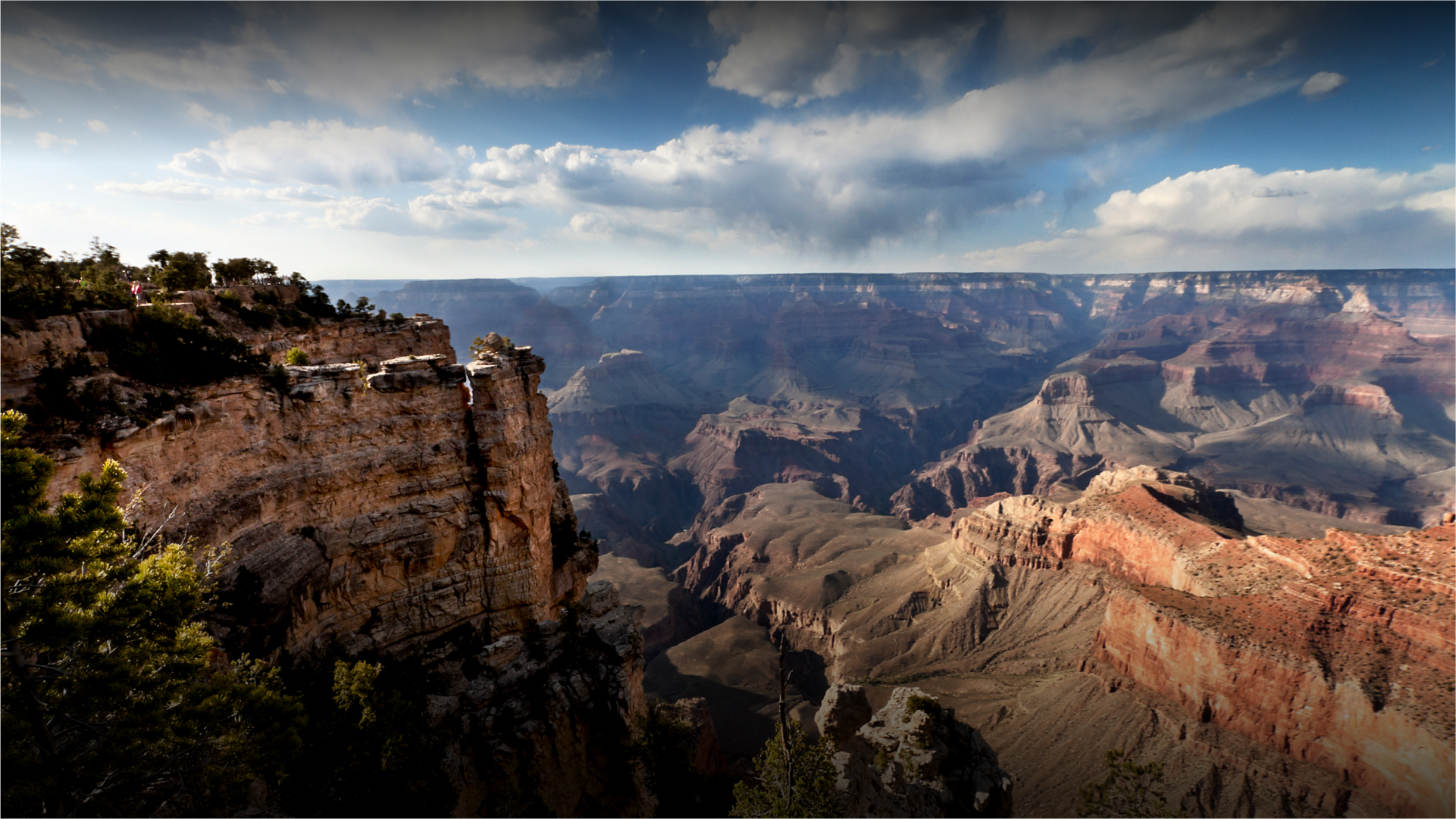 Hermit Road Bicycle Tour
"Low on traffic and high on wow" is how Bike Grand Canyon describes the popular 5.5-mile outing along greenways and roads closed to traffic that take you alongside the canyon rim. Guided and self-guided trips are available. Stop at lookouts for photo ops. Information: bikegrandcanyon.com or 928-638-3055.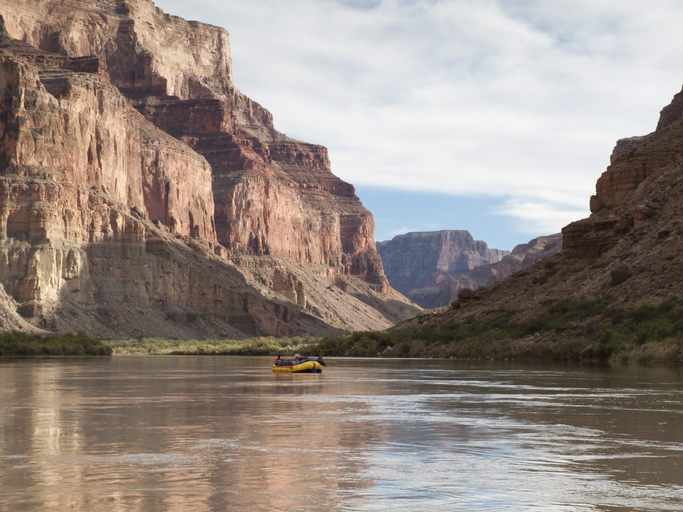 Colorado River Whitewater Rafting
Trips, often a minimum of three days long, are offered by a number of outfitters and give an amazing perspective of the canyon from the bottom looking up. Camp on the banks of the Colorado River and choose from motorized rafts or traditional oar-powered ones for an ultimate adventure. The National Park Service has a list of reputable outfitters. Information: nps.gov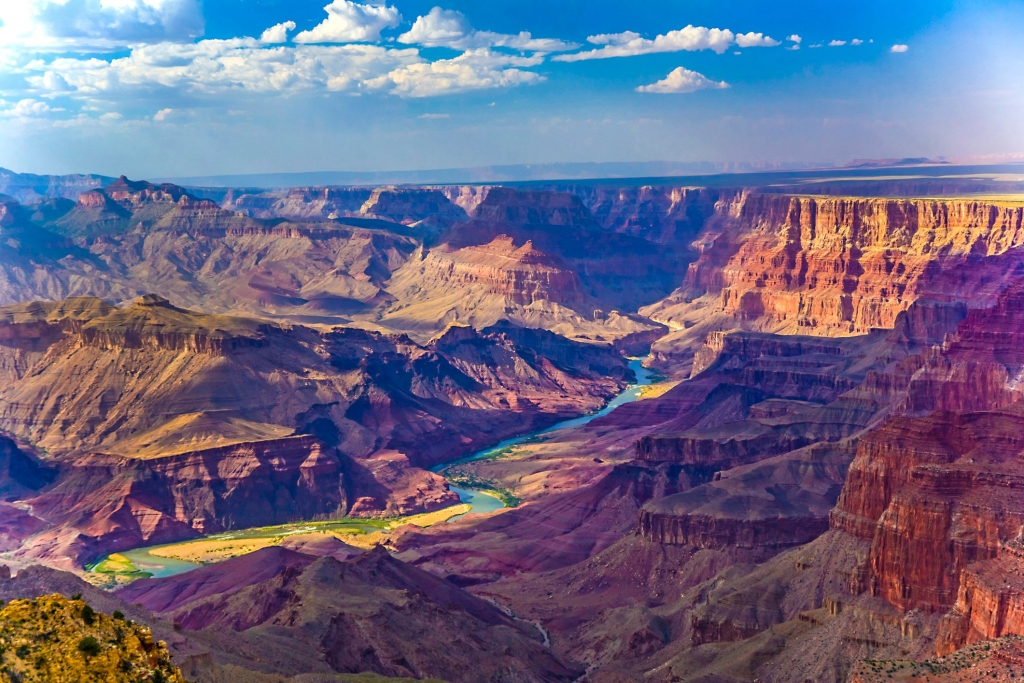 Grand Canyon Trail Ride
Mules rule the canyon, but if you want to play cowboy, you can ride through Kaibab National Forest. Grand Canyon Apache Stables, near the south entrance of the park, offers outings. Information: apachestables.com or 928-638-2891.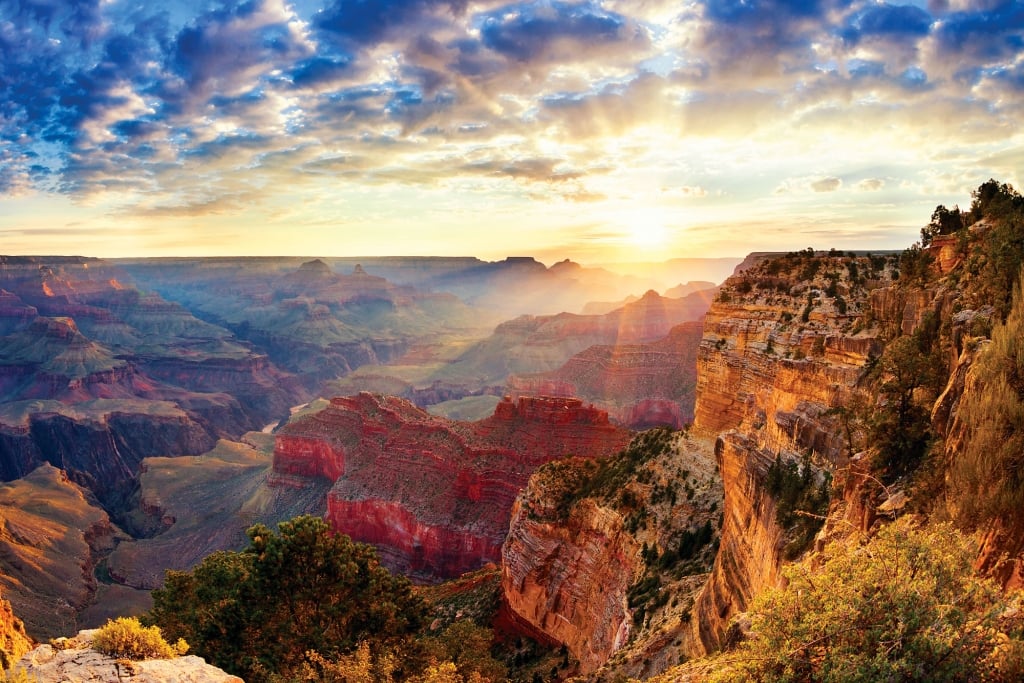 Sunrise And Sunset Bus Tours
Leave the driving to a knowledgeable tour guide on interpretive bus tours, which relieve visitors of the stress of driving and parking, and show the canyon in a new light. These and other tours are narrated by a driver who also provides information on Grand Canyon history and geology. Information: grandcanyonlodges.com/things-to-do/motorcoach-railway-tours
For more travel experiences available from Xanterra Travel Collection® and its affiliated properties, visit Xanterra.com/explore/.