7 Amazing Trips That Will Change Your Life
Enrich yourself with these full-immersion experiences that will change you forever
Get ready for travel experiences that are more about enrichment and engagement than recreation and amusement.Hiking the iconic Inca Trail. Cruising the land of the Midnight Sun. Viewing the great migration on a safari in Kenya. Get ready for travel experiences that are more about enrichment and engagement than recreation and amusement. Here are seven full-immersion trips in amazing destinations where you can challenge yourself, learn something new, and even transform your life with once-in-a-lifetime experiences.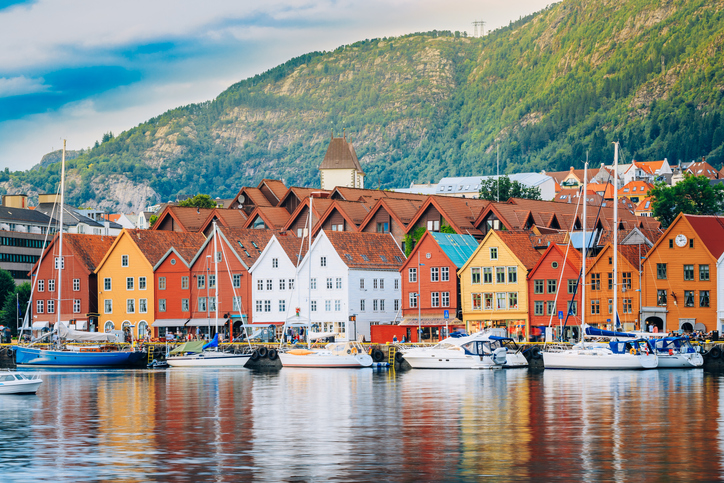 Land of the Midnight Sun
Step aboard a Windstar ship of no more than 350 guests and cruise to the "Lands of the Midnight Sun." On this 10-day magical voyage, you'll sail to sparkling Norwegian fjords, steaming Icelandic geysers, ancient Scottish standing stones, and rural Faroe Islands. Cruise into the deep-blue Geirangerfjord, a UNESCO World Heritage Site lined with majestic snow-covered mountains, astonishing waterfalls, and lush vegetation. Shop along Bergen's old Hanseatic wharf and listen for the echoes of Old Norse tongues. Admire the Art Nouveau architecture of tiny Alesund, Norway. Explore the Viking and Christian legacy of Kirkwall, the largest town in Orkney, north of mainland Scotland. Discover the traditional villages of the volcanic Faroe Islands, an archipelago in the North Atlantic. And soak in the therapeutic waters of Iceland's Blue Lagoon. You won't return home the same.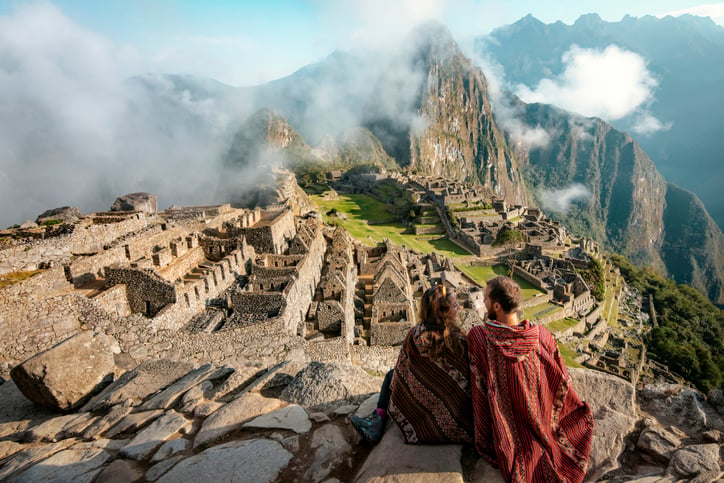 Trek to Machu Picchu, Peru
Retrace the footsteps of ancient Incans on an eight-day Country Walkers excursion: " Peru: Cusco, Machu Picchu and the Sacred Valley." Start by descending into the Sacred Valley and the town of Pisac. Visit local markets and learn about the religious ceremonies, textile production, and farming in this region, which includes some of the 3,500 varieties of potatoes grown in Peru. Visit the typical Andean villages of Chinchero and Urquillo with their Inca ruins and colonial churches and haciendas. If you're up for a challenge, hike portions of the steep Inca Trail to arrive at one of the world's iconic destinations: the ruins of Machu Picchu, ringed by the majestic Andes. Follow mountain paths formed centuries ago that lead to the "Lost City of the Inca," dramatically crowning a mountain ridge. Imagine the thrill of walking through the Sun Gate to discover the terraced 15th-century site! Talk about a wow moment. End the tour in the city of Cusco, where colorful markets sell hand-woven fabrics and knitwear and cobblestone streets wind through the hilly town. Cap off the tour with a side trip to Sacsayhuamán, another astonishing Inca fortress. Be prepared for a trip filled with Insta-moments.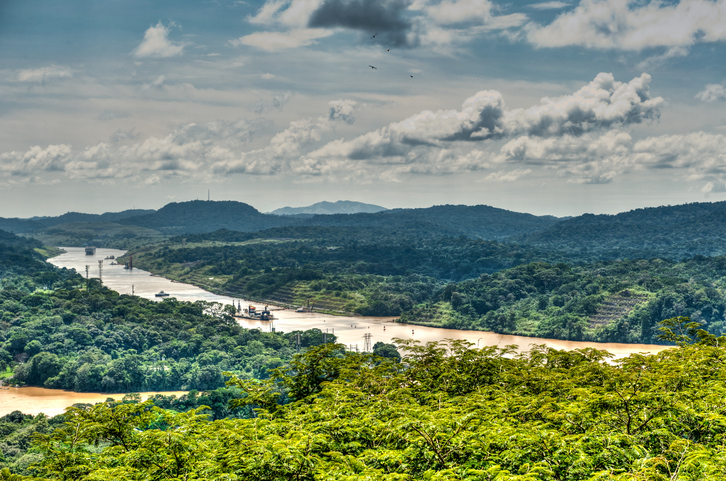 Transit the Panama Canal
Thrill to both natural and manmade wonders on this seven-day Costa Rica & Panama Canal cruise with Windstar Cruises. Take a daylight transit through the 48-mile-long Panama Canal, one of the world's most stunning engineering feats on an intimate ship of no more than 212 passengers. Expert onboard commentary enhances your journey as you watch the intricate workings of this world-famous icon. Then cruise to Costa Rica to sample its remarkable natural attractions. Hike through Manuel Antonio National Park in search of its lovely beaches and abundant animal life. Soar high above the Quepos jungle floor via zipline while searching for such wildlife residents as monkeys, sloths, and toucans. Explore the Golfo Dulce rainforest with its tropical flora and fauna and the abundant marine life surrounding Isla Parida. You'll enjoy two bucket-list countries in one trip.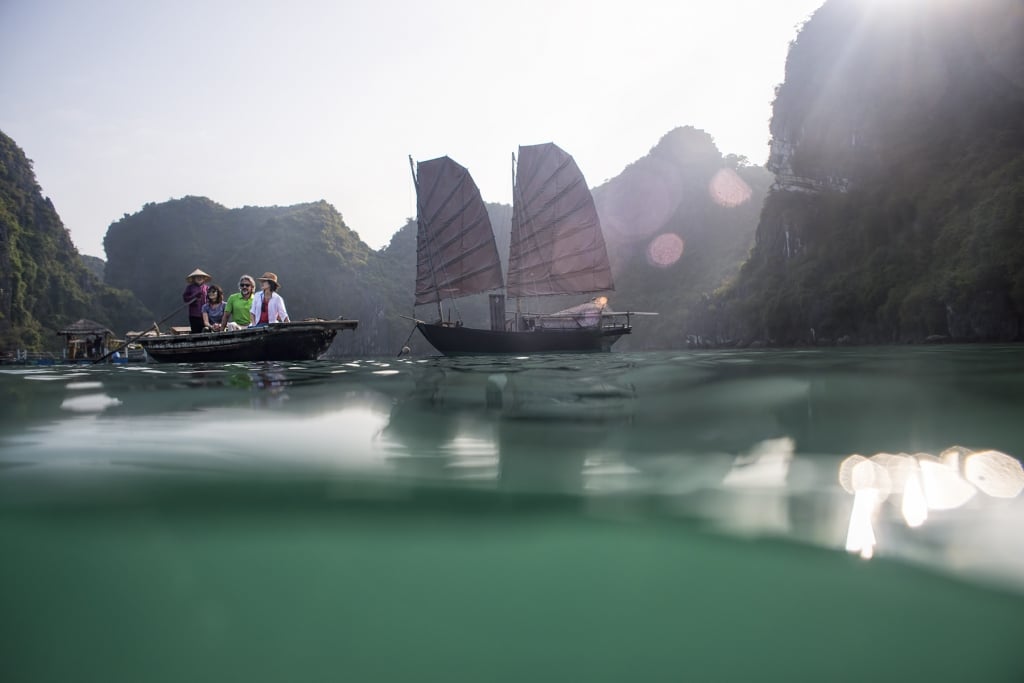 Visit Vietnam and Cambodia
The highlight of this nine-day guided walking tour from Country Walkers is undoubtedly the astonishing 12th-century architectural wonder of Angkor Wat, the largest religious monument in the world. On this " Vietnam & Cambodia: Trails of Indochina" tour, you'll explore two countries on foot. Walk through traditional cities and towns — from evocative Hanoi, capital of Vietnam, to bustling Siem Reap in Cambodia, called "the Great Gate to Angkor" and the legendary ruins of Angkor Wat, the largest religious monument in the world, to historic Hoi An, a bustling Vietnamese port city. You'll also explore tiny villages, serene rice paddies, quiet beaches, and even sail by private junk through the UNESCO World Heritage Site of Halong Bay in northern Vietnam. Its deep waters are studded with wind-carved grottoes, 2,000 forested islands, and endless limestone karsts that drop into the bay.Enjoy additional cultural highlights such as a performance of Vietnamese water puppets, an 11th-century musical art form; the haunting 12th-century ruins of Angkor Thom and Ta Prohm in the Cambodian jungle; and bustling markets and traditional dance and music shows in both countries.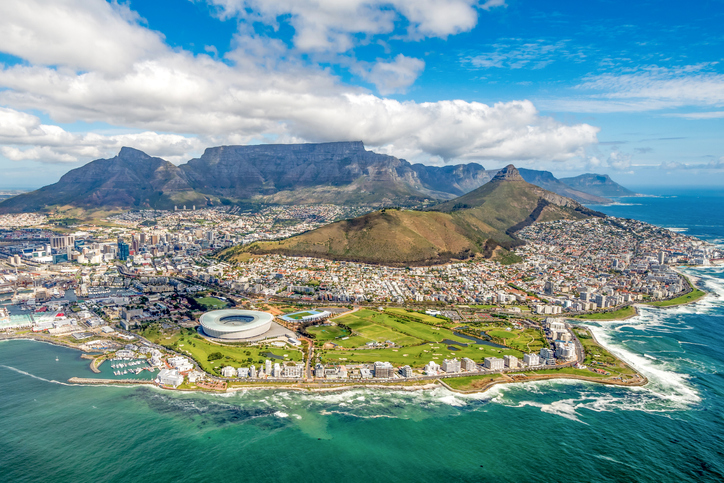 Cycle Cape Town, South Africa
Begin this 12-day bike trip in Cape Town, considered one of the world's most beautiful cities, and wind your way through the Little Karoo Valley before ending on the iconic Garden Route. Along the way, take in the spectacular coastline, dramatic mountain scenery, and glorious wine country on this "Cycling South Africa: Cape Town and the Garden Route" tour from VBT Bicycling Vacations. Special experiences include visiting the summit of iconic Table Mountain, touring an ostrich farm, visiting a penguin colony, dining with a local family, and sampling delectable South African vintages at the source. Drink a toast to that!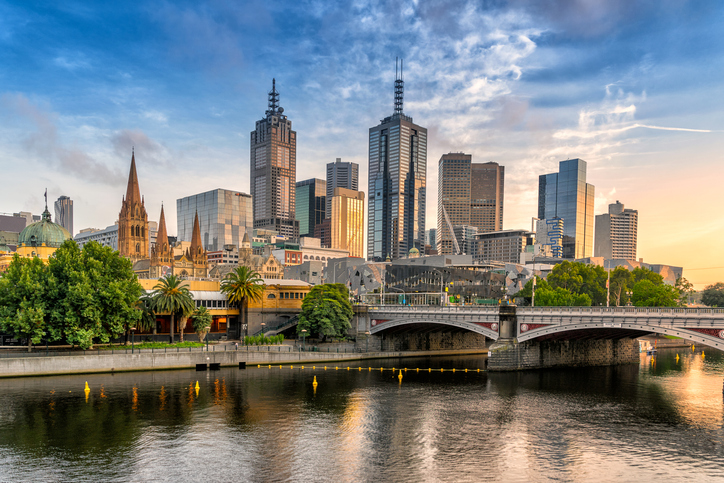 Amble Australia's Great Ocean Walk
Lace up your boots and visit the land that invented the walkabout. Be among the privileged few to hike the remote Great Ocean Walk in the southern Australian state of Victoria. On this eight-day self-guided tour from Country Walkers, pick your own route from a path that splits between beach walks alongside crashing surf and hilly trails over sea cliffs. Trekking some of the most remote and remarkable terrain on earth, you can spot wild kangaroos, koalas, peregrine falcons, kookaburras, and more as you pass through wildlife reserves in the Otway National Park. You'll also thrill to scenic wonders like waterfalls, shipwrecks, the iconic Twelve Apostles sea stacks, and some of the most spectacular ocean vistas in Australia. How's that for bragging rights?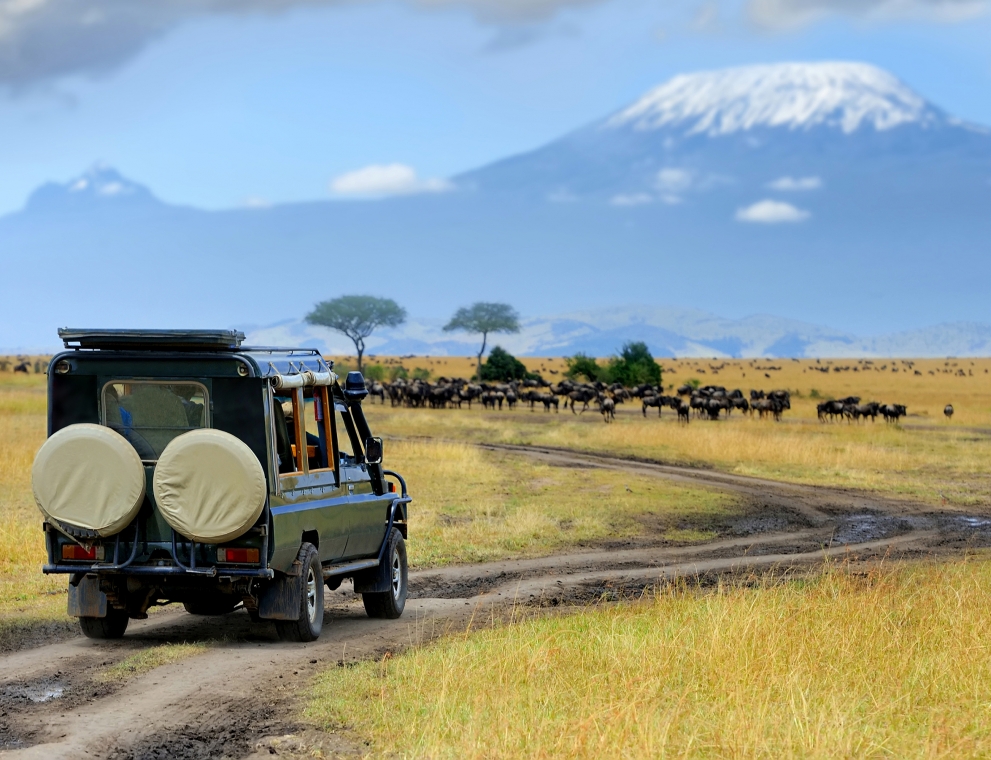 Take an African Safari
Discover Kenya's extraordinary landscapes, fascinating wildlife, and distinctive park lodges on a 12-day " African Safari" with Holiday Vacations. Based in Kenya, the safari capital of the world, you'll witness one of nature's most spectacular spectacles, the great migration where millions of animals migrate from Tanzania across the Mara-Serengeti. You'll also learn about the elephants at the David Sheldrick Elephant Orphanage and the chimpanzees at the Sweetwaters Chimpanzee Sanctuary. Go on photo safaris in the world-renowned Maasai Mara Game Reserve, Lake Nakuru National Park, and Aberdare National Park. If you're lucky, you'll spot the Big Five: elephants, lions, leopards, African buffalo, and rhinoceros. Local culture is on the agenda, too, such as authentic music and dance at Bomas of Kenya Cultural Center, local history at National Museum of Kenya, and handmade woolens as Nanyuki Spinners & Weavers. Along the way, stay in unique game lodges and tents that reflect their surroundings. What a way to check off your bucket list!
How to Explore
By Cruise
Recognized by the readers of Condé Nast Traveler on the 2016 Gold List of Favorite Cruise Lines and by USA TODAY readers for Best Boutique Cruise Line, Windstar's fleet of small luxury sailing ships and all-suite power ships with 148 to 350 guests bring you closer to smaller ports and exclusive local experiences around the world. Visit windstarcruises.com or call 888-460-5098 for more information.
By Foot
For more than 40 years, Country Walkers has provided active, immersive, and unforgettable travel experiences on five continents. They offer two distinct ways to explore: scheduled, small-group Guided Walking Adventures and independent Self-Guided Walking Adventures. On tour, guests enjoy superb local cuisine, first-class guides, fine accommodations, and authentic cultural and natural encounters. Visit countrywalkers.com or call 800-234-6900 for more information.
By Bike
VBT Bicycling Vacations offer more than 55 deluxe, small-group bicycling, walking, and barge & sail vacations in 27 different countries and 10 U.S. states. They are the value leader in active biking vacations and have been rated among the "World's Best Tour Operators" by the readers of Travel + Leisure for seven years. Each trip includes all accommodations, many meals, two expert local trip leaders, unique sightseeing and cultural activities, and full van support. Unlike other companies, VBT also includes round-trip international airfare from more than 30 U.S. cities and select Canadian cities for all overseas vacations. Visit vbt.com or call 800-245-3868 for more information.
By Coach Tour
Holiday Vacations is one of America's most reputable tour companies, with 46 years of experience. As a nationwide provider of air, rail, motorcoach, and cruise guided vacations to more than 65 destinations worldwide, their packages are inclusive of all airfare, fine hotels, meals, and must-see attractions. Expert tour directors handle all travel details, assuring you a carefree and memorable vacation. Visit holidayvacations.com for more information.
For more travel experiences available from the Xanterra Travel Collection® and its affiliated properties, visit xanterra.com/stories.