7 Magical Things to Do in the Land of the Midnight Sun
From boat to ballet, ways to explore the beauty of Northern Europe
Summer is the most magical time of year to visit Northern Europe, the land of the Midnight Sun. Whether you choose to cruise the Stockholm archipelago, explore the aftermath of an Icelandic volcano, savor the style of an Art Nouveau port or simply enjoy the splendor of Norway's fjords, the wild beauty of Northern Europe is unforgettable. Our collection of remarkable experiences in Sweden, Norway, Denmark, Finland, Russia and Iceland demonstrate the breadth of this majestic realm.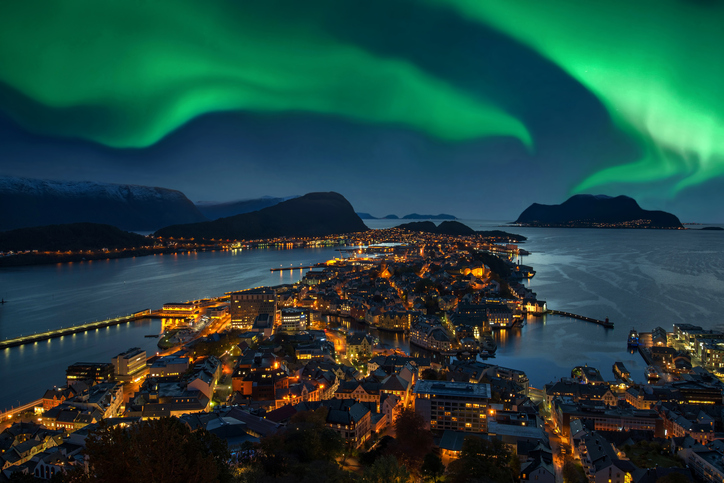 Appreciate Ålesund
Surrounded by Norway's natural beauty, the coastal town of Ålesund is an astonishing treasure of Art Nouveau architecture with storybook turrets, spires, and lovely ornamentation. The town burned to the ground in 1904 and was rebuilt in this unique style and sprinkled with elements from Nordic mythology – a longboat here, a well-placed image of Thor there.Still very much a working fishing port, at the entrance of Geirangerfjord, Alesund is built on several islands and surrounded by snow-capped mountains. A stroll through its artfully preserved streets confirms why it's been voted Norway's most beautiful town.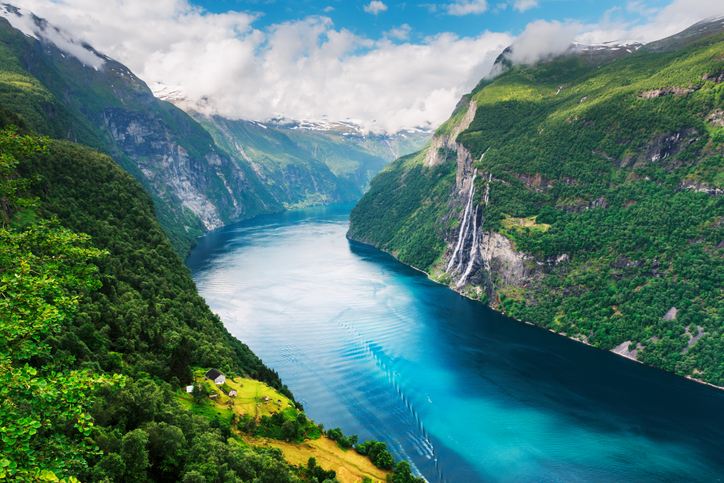 Discover Geirangerfjord
There is no shortage of fjords in Norway, but Geirangerfjord truly stands apart. This UNESCO World Heritage Site boasts countless dramatic waterfalls, with evocative nicknames like Seven Sisters, Bridal Veil and Suitor. The sheer cliffs, remote mountain farms and porpoises frolicking add to this fjord's majesty.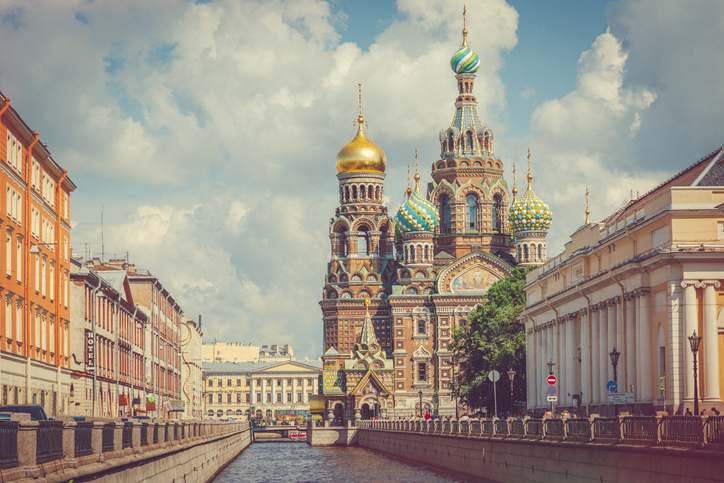 Attend the Ballet in St. Petersburg
St. Petersburg, Russia, is heralded for its majestic architecture, the long "White Nights" of summer and as the home of classical ballet. Attending a ballet at the Theatre of Musical Comedy and exploring this architectural masterpiece from 1929 with a glass of champagne in hand is a delightful way to experience this historic Russian city.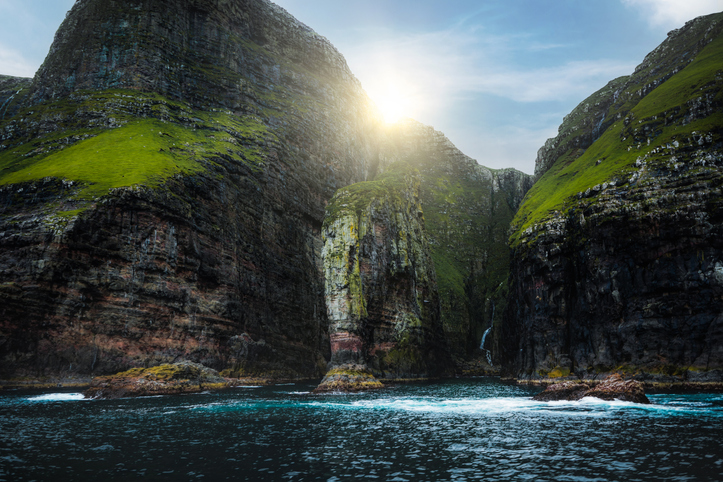 Explore the Vestmanna Sea Cliffs
The wild beauty of the Faroe Islands, a self-governing Danish archipelago, is on full display at the Vestmanna Sea Cliffs. Thousands of sea birds, including puffins and guillemots, inhabit the dramatic cliffs that rise 1,500 feet from the sea. Crashing waves and piercing spires of stone evoke the mythological battles of lore. Only yacht-style ships are small enough to navigate this area and its dramatic grottoes.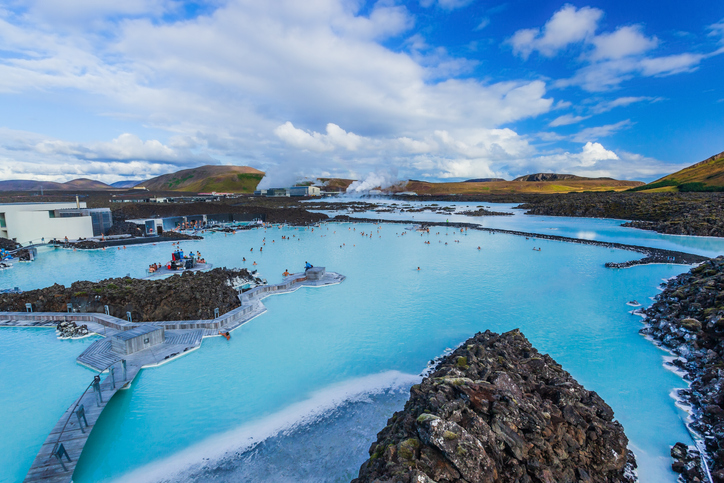 Float in Iceland's Blue Lagoon
Cited by National Geographic as one of the "25 Wonders of the World," the geothermal seawater springs of the Blue Lagoon are not only UNESCO-designated but have proven therapeutic powers. Soak blissfully under a bright Icelandic sky followed by a session in a sauna, a steam room or an in-water massage.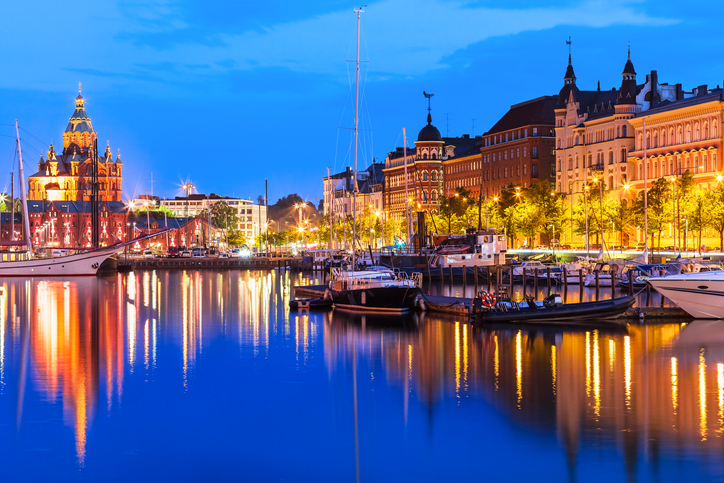 Go Sea Kayaking in Helsinki
One of the most remarkable ways to explore the beautiful archipelago of Helsinki is from the water, in a stable sea kayak. Just minutes from the bustle of downtown Helsinki is a peaceful world of hundreds of islands and remarkable bird life. With the expertise of a seasoned guide schooled in the archipelago history, the Finnish cultures and landscape truly come to life.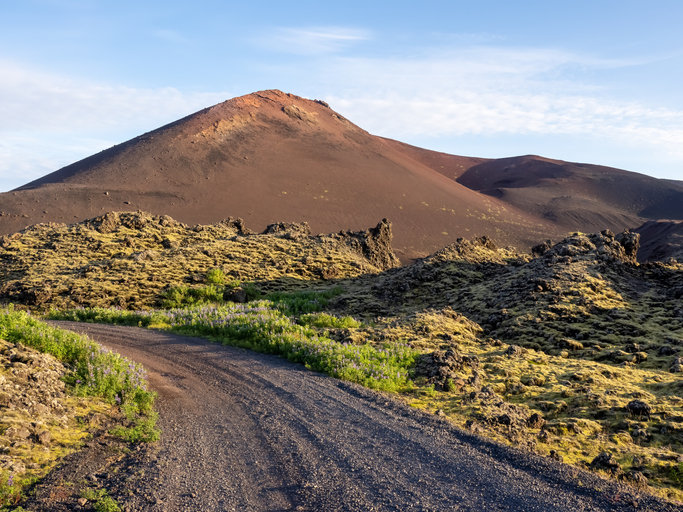 Visit the Pompeii of the North
When Eldfell volcano on Heimaey Island in Iceland erupted in 1973, it was a landmark in geological history. The power and the fury of the Eldfell explosions can be seen at the Eldheimar "Pompeii of the North" Museum, which opened in 2014 to showcase the history and aftermath of the eruptions that affected the island's 5,300 residents.
How to Explore by Sail
Consider taking a small-ship cruise to bring you closer to the fjords, dramatic sea cliffs and exclusive local experiences in Northern Europe. Windstar Cruises, recognized by the readers of Conde Nast Traveler on the 2016 Gold List of Favorite Cruise Lines and by USA TODAY readers for Best Boutique Cruise Line, offers multiple small luxury cruises in Northern Europe with just 148 to 300 passengers.
Norwegian fjords, the remote Faroe Islands and the dramatic fire and ice landscape of Iceland are at the heart of Windstar's Lands of the Midnight Sun cruise. A well-planned voyage on the Baltic Sea is how Windstar brings its seafarers to Oslo, Stockholm and Copenhagen on the Scandinavian Tapestry cruise. A variation on that Nordic theme is Baltic Delights, where St. Petersburg is the glittering jewel in the itinerary. Finally, for those who really want to indulge in Iceland, one of the trendiest destinations in Northern Europe, Around Iceland offers an incredible immersion in the land, the culture and the people.
For more information contact your travel professional or visit Windstarcruises.com.
How to Explore by Bike
Discover castle-dotted shores, undulating pastures with tidy red farmhouses, pristine lakes and a bucolic canvas of endless islands steeped in history on VBT Bicycling and Walking Vacations Cycling in Scandinavia: Copenhagen to Stockholm 7-day biking tour.
VBT Bicycling and Walking Vacations is the value leader in active biking vacations and has been rated among the "World's Best Tour Operators" by the readers of Travel + Leisure for seven years. VBT offers over 55 deluxe, small group Bicycling, Walking and Barge & Sail vacations in 29 different countries and 10 U.S. States.For more information on VBT, visit vbt.com or call 800.245.3868.
How to Explore on Foot
In Country Walkers Iceland: Reykjavik & National Parks 8-day guided walking tour, explore deep fjords plied by minke whales and seals, walk silver-green heathland to majestic waterfalls, and relax in natural hot tubs heated by underground magma chambers.For more than 38 years, Country Walkers has led small-group walking tours where guests enjoy superb local cuisine, first-class guides, fine accommodations, and authentic cultural and natural encounters.
For more information on Country Walkers, visit countrywalkers.com or call 800.234.6900.For more travel experiences in Beautiful Places on Earth® available from Xanterra Travel Collection® and its affiliated properties, visit xanterra.com/explore/.