Around Iceland: A Meal in Every Port
New Nordic cuisine is hotter than ever. Here's the most surprising place to try it
Circumnavigating Iceland allows for access to remote restaurants with local specialties hard to find anywhere else. Where else might you try puffin heart? Here, a guide to the best local restaurants in six of Iceland's ports.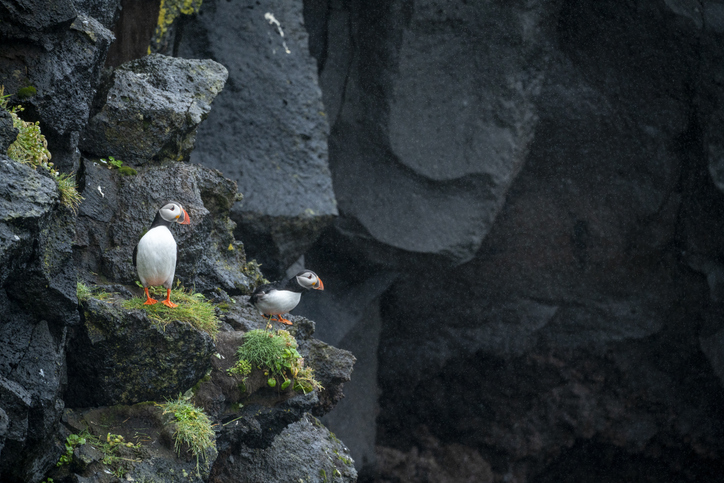 Heimaey Island
Puffins outnumber people on this island, just off the coast of southwest Iceland. Fishing drives the economy here, and that is certainly reflected on the menu of the Slippurinn, one of the finest restaurants in all of Iceland. Housed in a former machine shop for ships, it overlooks the water, and the fish market is conveniently adjacent. In addition to his expertise at preparing fish, Chef Matthias is an avid forager, combing the island for herbs, greens, and seaweeds to incorporate in the menu.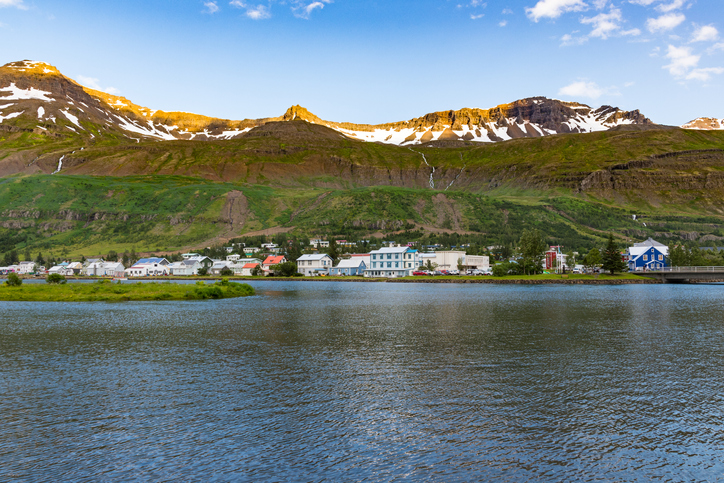 Seydisfjordur
Poised along the fjords of eastern Iceland, scenic Seydisfjordur is ringed with mountains full of cascading waterfalls. Just past the town's iconic blue church, Kaffi Lara (Nordurgata 3) is where locals gather to watch futbol matches. Between cheering on the home team with a "Viking clap," try delicacies such as Icelandic horse fillet with pepper sauce, and wash it down with one of two dozen local beers, such as the hoppy Ulfur IPA. Directly across the way lie two more notable spots: Nordic Restaurant, housed in one of Iceland's oldest buildings, is a great place to stop for a coffee and pastry in the morning, and even better to settle in for a long lunch or dinner over dishes such as wild goose prosciutto with fennel and orange salad, dill oil and cranberries. In the house behind Nordic, on the second floor, enjoy fresh-caught sushi at Nord Austur Sushi + Bar. The arctic char, salmon and sweet shrimp all come from the surrounding waters.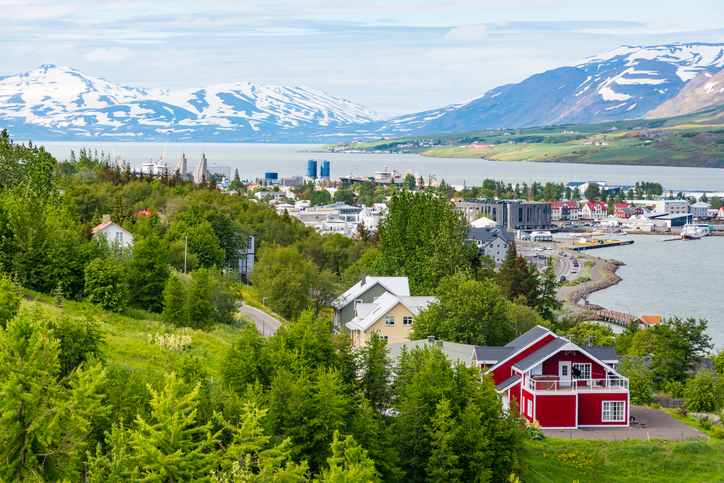 Akureyri
Tucked in the north of Iceland, Akureyri is the country's second largest urban center after Reykjavik. Also an important fishing center, one of the finest lobster soups in town can be found in, ironically, a steakhouse, T-Bone. Closer to the port, overlooking the fjord, lies 1862 Nordic Bistro, right in the city's glassy Cultural Center. If it's Sunday, take advantage of the plentiful brunch buffet, with a generous selection of herring, salmon, shellfish, and traditional Icelandic lamb goulash.
Tip: if you have access to a bicycle, Netto Supermarket in the Glerartorg Mall is a short pedal away. There, load up on local cheese, cured meats and chocolate, just as we spotted Star Legend Head Chef Rohit Dimri doing.

Set in the northwest of Iceland, Isafjordur is known for its music festivals and lovely, tranquil fjords. After working up an appetite kayaking the peaceful waters, enjoy a simple lunch, or the luxurious all-you-can-eat fish buffet at dinner, featuring the fresh catch of the day, whether cod, halibut or monkfish at Tjoruhusid Restaurant, on the fjord just near the Maritime Museum. If you're lucky, you'll catch some live music, too.
Further into town, Edinborg Bistro Bar is the spot to try puffin heart carpaccio. If you can't bring yourself to eat something quite so cute, then go for the shrimp and lobster salad. As it is located in the same building as the tourist information center, pick up a few brochures to browse over a meal.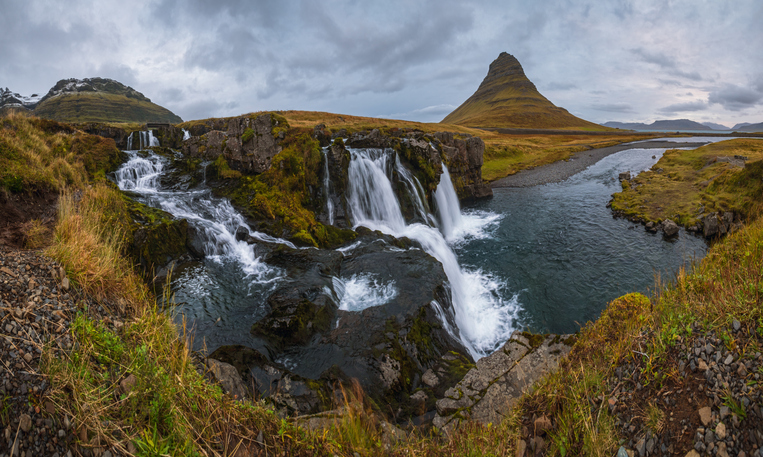 Grundarfjordur
In the west of Iceland, nestled between the mountains and the sea, this tiny town is flanked by vast fields of lava. It also happens to be the home to what locals hail as the best hot dog in Iceland. That's saying a lot, as Icelanders have somewhat of an obsession with franks, so much so that some would even say that hot dogs are the country's national dish (not the notorious fermented shark). The hot dog stand Meistarrin earned legendary status by serving a deep-fried dog made with Icelandic lamb—which is grass-fed, free-range, organic and hormone free. The go-to order is topped with onions and cheese.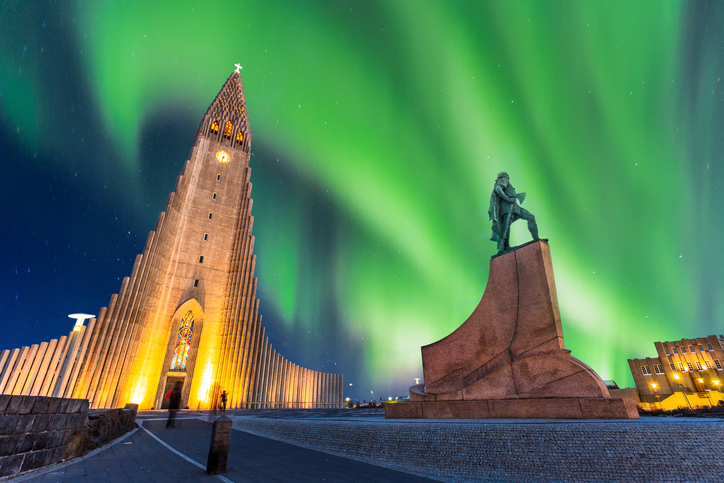 Reykjavik
There is no shortage of interesting eats in Iceland's capital city. Put Dill on the list as one of the most intriguing. Tradition and modernity meet in the quaint, wood-and-stone cottage right in the center of town. Its chef, Gunnar Gislason, has recently made headlines for leading the kitchen at Claus Meyer's Agern in New York City (and earning three stars from the New York Times). But Dill is where chef Gislason made his name. A visit here not only shows the true essence of New Nordic cuisine to diners, it also celebrates the natural heritage and resources of Iceland. Diners can choose from 5- or 7-course menus, which may include spectacular seasonal creations such as tusk fish with kale and black garlic; potato, smoked cod roe and skyr, (the thick Icelandic version of yogurt); and beef cheek with rutabaga and angelica (a Nordic green). Be sure to make a reservation: the restaurant only seats 23, the best of which are the 3 at the bar overlooking the chefs at work.
How to Explore
Consider taking a Windstar small-ship cruise to explore a country few people will ever visit, and go far beyond the tourist hotspots to remote fjords, raging waterfalls, and small fishing villages. Get to know the independent and creative Icelanders, and watch whales and seabirds play offshore. This is yachting at its most inventive. In 2017, choose from seven departures dates of the Around Iceland voyage, sailing 7-days round-trip from Reykjavik on sister yachts, the all-suite Star Pride and Star Legend pampering just 212 guests each voyage. In response to popular demand Windstar added a second ship to the popular 7-day Around Iceland itinerary. Book early for best selection.Also departing from Iceland's capital is Lands of the Midnight Sun, this 11-day sailing from Reykjavik to Dublin (or Edinburgh), or reverse, aboard Star Legend or Star Pride is offered four times in 2017, cruising under the Midnight Sun to sparkling Norwegian fjords, steaming Icelandic geysers, ancient Scottish standing stones, and the bucolic Faroe Islands.
Recognized by the readers of Conde Nast Traveler on the 2016 Gold List of Favorite Cruise Lines and by USA Today readers for Best Boutique Cruise Line, Windstar's fleet of small luxury sailing ships and all-suite power yachts with 148 to 300 guests bring you closer to smaller ports and exclusive local experiences in the most storied regions of the world. Visit Windstarcruises.com or call your travel professional for more information.
Another way to experience "The Land of Fire and Ice" is on Country Walkers' eight day Iceland: Reykjavík, Borgarfjord & Lake Mývatn guided walking tour. Explore deep fjords plied by minke whales and seals, walk silver-green heathland to majestic waterfalls, relax in natural hot tubs heated by underground magma chambers, and discover the culinary delights of Iceland along the way.For more than 38 years, Country Walkers has led small-group walking tours where guests enjoy superb local cuisine, first-class guides, fine accommodations, and authentic cultural and natural encounters. For more information on Country Walkers, visit countrywalkers.com or call 800.234.6900.