#BookYourBucketList
Xanterra Travel Collection® has been operating in legendary destinations for over 150 years, providing up close access and uncommon expertise for truly exclusive, unforgettable experiences. Download our Bucket List Bingo and let us know which of our experiences you've already checked off your list, then find us on Facebook or Instagram and fill us in on which ones you plan on conquering next!
You can download the sheet by right-clicking on the image below and selecting "Save Image".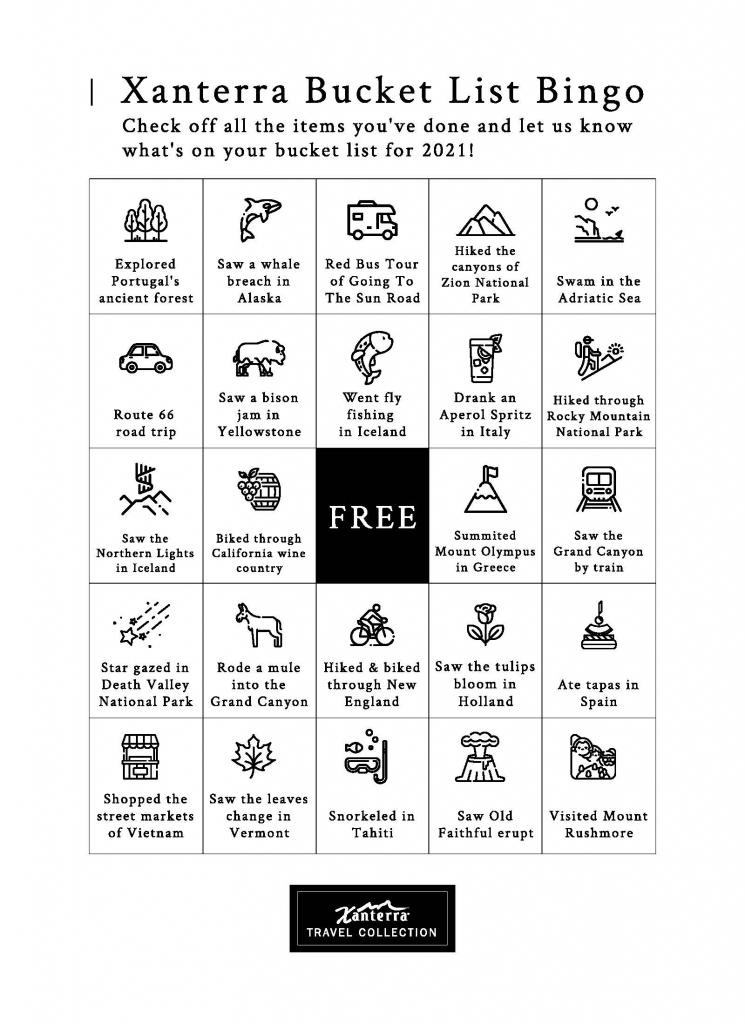 For more travel experiences to Beautiful Places on Earth™ available from Xanterra Travel Collection® and its affiliated properties, visit xanterra.com/explore.