National Parks: A Perfect Vacation for All Ages
Revisit cherished memories — and make new ones — during a multi-generational national park vacation.
How fast things change is only fully appreciated after the fact. Small towns grow into cities, that quaint seaside resort you visited as a child is now lined with multi-story developments, and children grow up to have children of their own. Thankfully there are still large swathes of America that remain largely unchanged. Our national parks are as recognizable and enjoyable today as they have been for generations.If you have fond memories of a national park visit — holding your grandmother's hand as you saw the Grand Canyon for the first time or a fireside talk with your dad — those experiences remain as vivid as your memories when it's time to share them with your own children and grandchildren. Take a picture standing on the Grand Canyon's South Rim, for example, and you can match the multi-colored strata up with a similar picture taken decades ago. It's the same when driving the famed Going to the Sun Road at Glacier or capturing a family portrait with Yellowstone's Old Faithful erupting in the background. Which isn't to say that modern conveniences haven't found their way into the parks. Lodging within the national parks — while still presented in classic style — includes the comfort and amenities today's guests expect, and guided excursions have also been upgraded to modern standards.In many ways, it's even easier for families and groups of all ages to gather together to revisit cherished memories and make new ones during a national parks vacation. Here are a few can't-miss suggestions for making the most of your multi-generational national parks visit.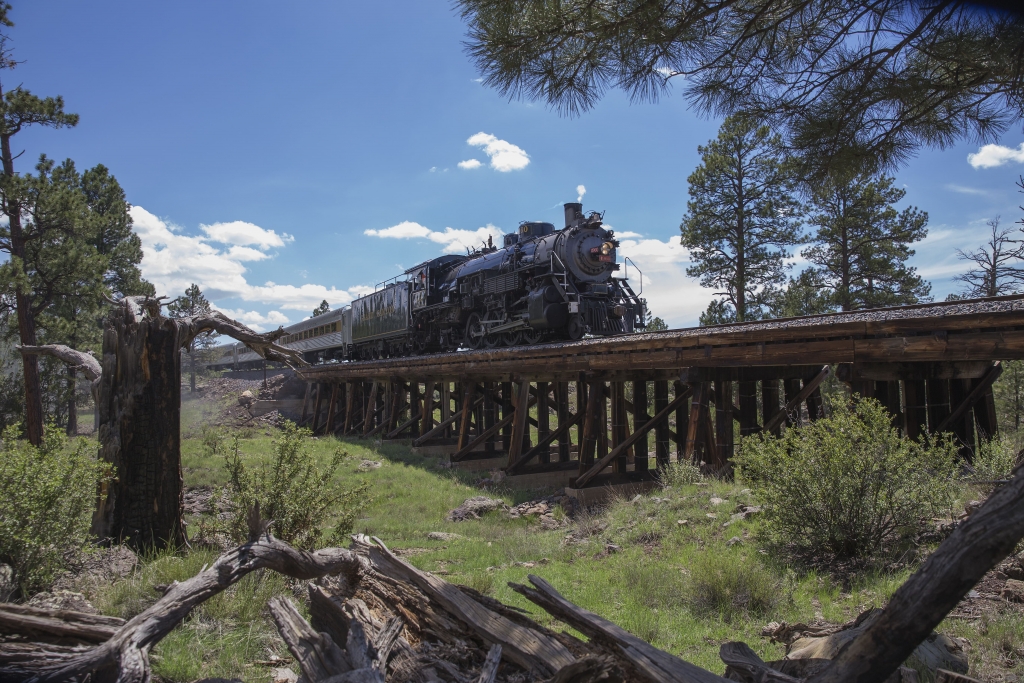 Take a Timeless Trip on the Historic Grand Canyon Railway
Trains have carried visitors from the town of Williams, Arizona, to the must-see Historic Village at the South Rim of the Grand Canyon since 1901. It's a timeless experience that allows passengers to sit back and enjoy the journey as they roll through the wide-open Arizona landscape.Take time to explore one of the best-preserved stretches of historic Route 66 in Williams, then board a vintage train car pulled by a steam-powered engine. The fun begins even before the train departs with a Wild West-style shootout and strolling cowboy musicians add to the ambiance during the ride. Onboard Passenger Service Attendants will help you plan your visit to maximize your time inside the park. The three-diamond Grand Canyon Railway Hotel, located next to the train depot, is a comfortable and convenient way to enjoy even more of Williams. Located on the site of one of the original Fred Harvey Company hotels and restaurants, the recently renovated property features an indoor swimming pool and hot tub, fitness center, Fred Harvey Restaurant and Spenser's Pub.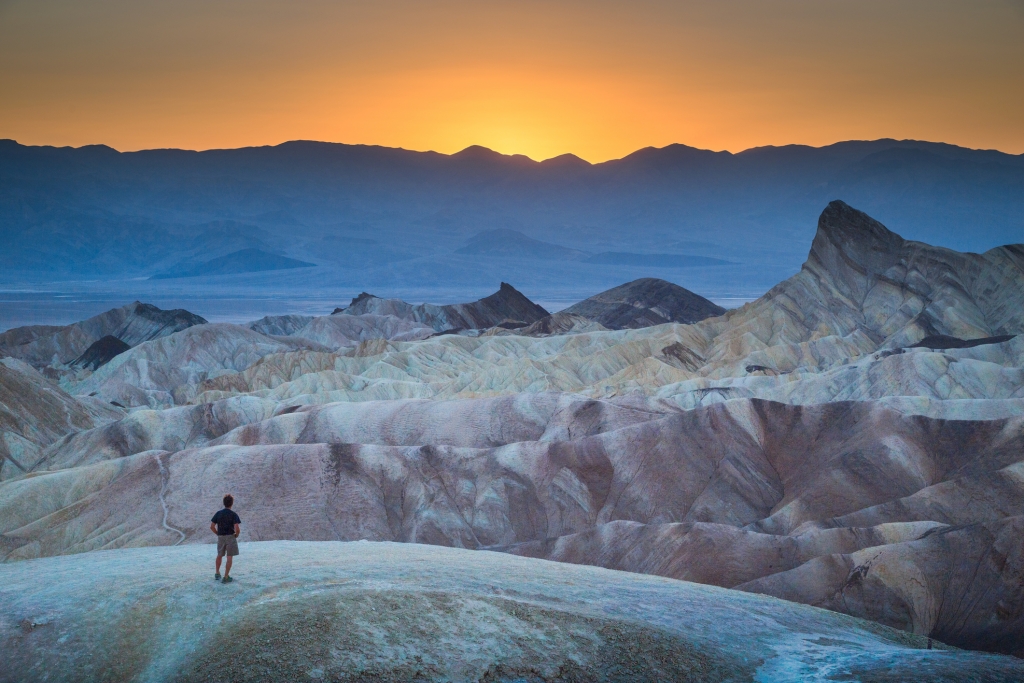 Savor the Diversity of Death Valley National Park
Death Valley National Park is a study in contrasts. Here you'll find the lowest point in the United States (Badwater at 282 feet below sea level) just a short distance from the sweeping views at the summit of Telescope Peak, at over 11,000 feet in elevation. You can hike or take a horseback ride through arid desert in the morning, only to find yourself amid lush greenery just a few hours later. The contrasting experiences also extend to The Oasis at Death Valley, which is like two hotels in one. Grown-ups and families with older children may enjoy the quiet comfort of the historic Inn at Death Valley. The tranquil AAA-rated, four-diamond resort is set among lush palm trees, with private casitas and rooms tucked throughout. A more than $100 million renovation, completed in 2018, brought new life and amenities to this iconic property.Activities rein at the family-friendly Ranch at Death Valley. The three-diamond hotel, which recently underwent a major renovation, is centered on a classic town square and huge expanse of lawn. The resort features a large, spring-fed pool, as well as the world's lowest-elevation golf course, Furnace Creek Golf Course at Death Valley.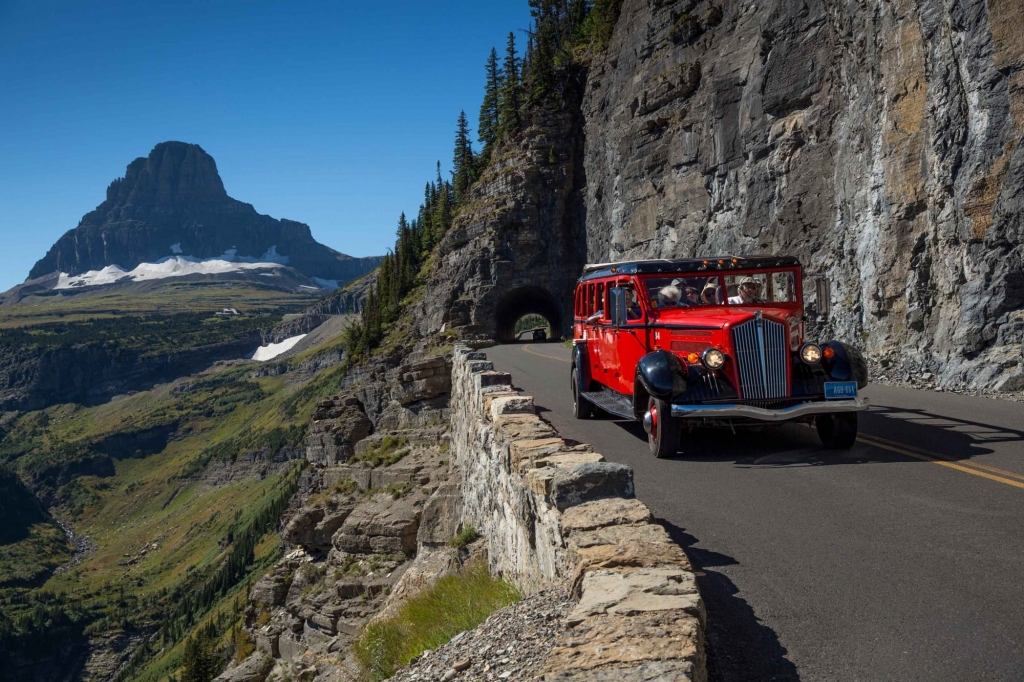 Roll through Glacier National Park in an Iconic Red Bus
You and your family can enjoy plenty of time to appreciate the views and spot wildlife during a Red Bus tour through Glacier National Park. The park's fleet of 17-seat, roll-back top buses have been cruising through Glacier since 1914. Choose between an East side or West side tour, and sit back and relax as your driver/guide relates some of the natural and historical highlights of the park. Choose the Many Glacier Hotel, the largest hotel in Glacier National Park, for an unbeatable mix of comfort and convenience. Opened in 1914 and partially renovated in 2016, the five-story hotel is located on the shore of Swiftcurrent Lake and includes an onsite restaurant, lounge, and gift shop.Cedar Creek Lodge, located just outside the park entrance in Columbia Falls and open year-round, offers the look and feel of a mountain lodge with modern style and comfort.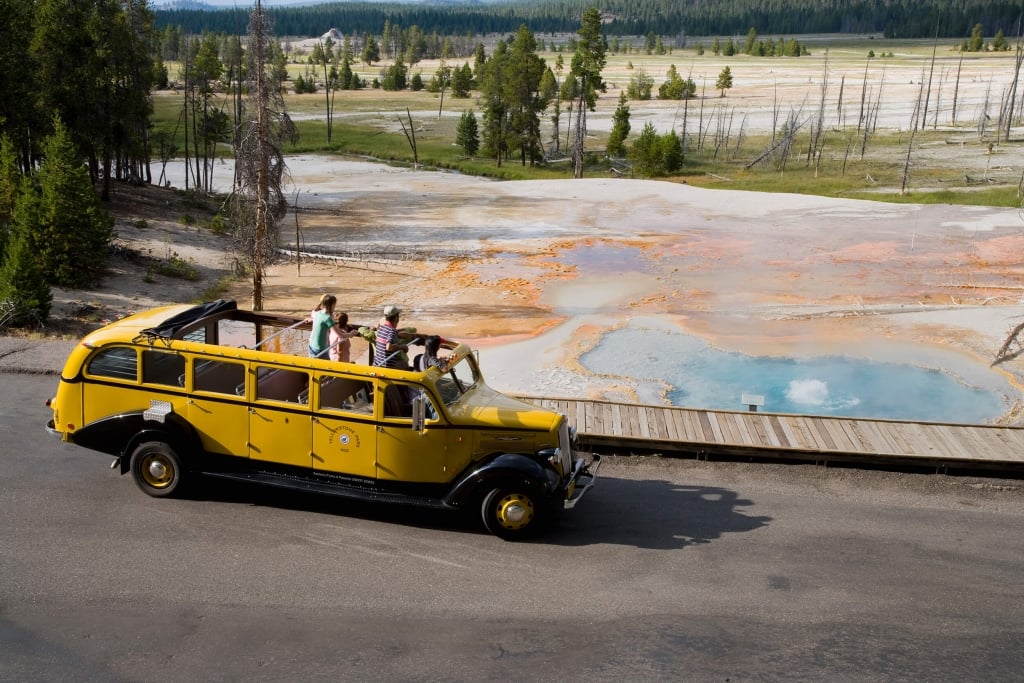 Take a Yellow Bus Tour through Yellowstone National Park
Once you've ridden one of Yellowstone's iconic Yellow Buses, it's an experience you'll always remember. Introduced in the 1920s, the fleet ferries visitors through the park for wildlife-watching tours, photo safaris, geyser gazing, sunset tours, and other special excursions. Retractable canvas roofs and panoramic windows ensure that everyone enjoys a prime view. With its timber-frame construction and massive stone fireplace in the lobby, a stay at the Old Faithful Inn is an equally iconic experience. Built in 1903-04, it's considered the largest log structure in the world.
Explore Zion National Park at a Slower Pace
Traffic within Zion National Park is limited to the park's shuttle system and guests staying at Zion Lodge— all the better to enjoy its massive sandstone walls, narrow slot canyons, and diverse animal and plant life at a slower pace. Make your basecamp at Zion Lodge. As the only in-park lodging option, its rooms and cabins are centrally located to a number of favorite hikes within the park, ranging from leisurely to more challenging. Grandma and Grandpa can take the younger children to see the sights, for example, while mom, dad and the older kids tackle a more challenging trail. Then meet up in the late afternoon for some snacks, games and family time before dinner.