Reasons You Should Visit Death Valley in Winter
Swim in Warm Spring-Fed Water, Golf in North America's Lowest Course and Get Massaged Amid Date Palms
The Oasis at Death Valley may hold the world record for the hottest recorded day (134ºF on July 10, 1913), but with January temperatures in the high 60s, winter is the perfect time to visit and explore this desert oasis surrounded by the beautiful, rugged landscape of Death Valley National Park.
As one of America's few naturally occurring oases, The Oasis at Death Valley (located in Furnace Creek) has a legendary history. The Native Americans knew about its waters (some members of the Timbisha Shoshone Tribe still live on a small reservation adjacent to the resort). The gold-seeking '49ers stumbled upon it on their way to California. And the famed Borax Mule Teams used Furnace Creek as a base camp.
Today, for those who want to experience this unique landscape, as well as the largest national park in the contiguous United States, here are some great winter activities: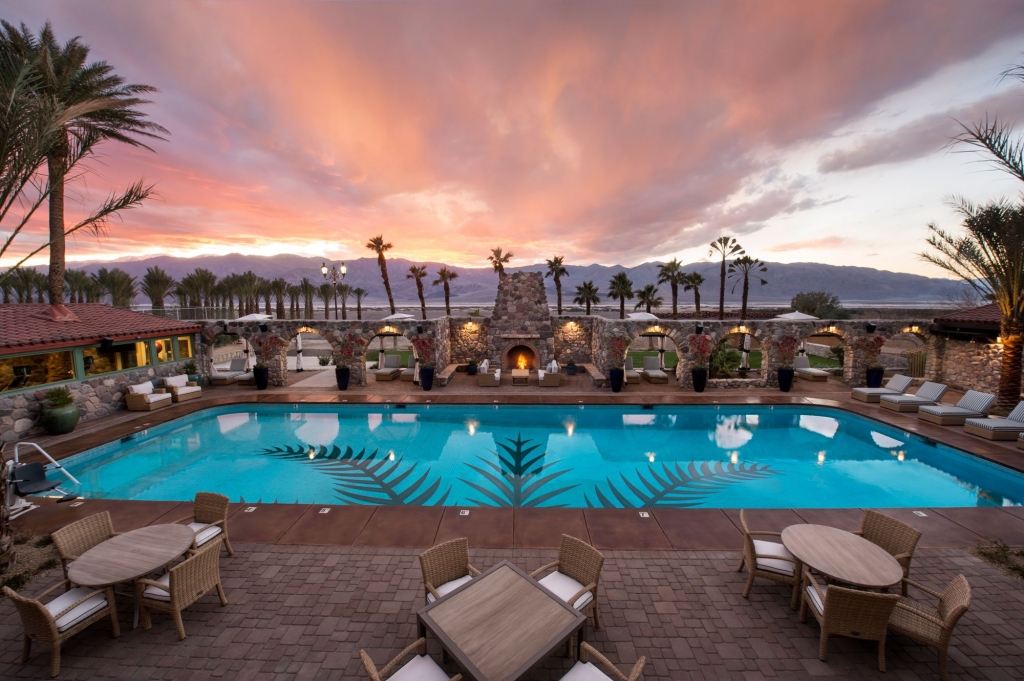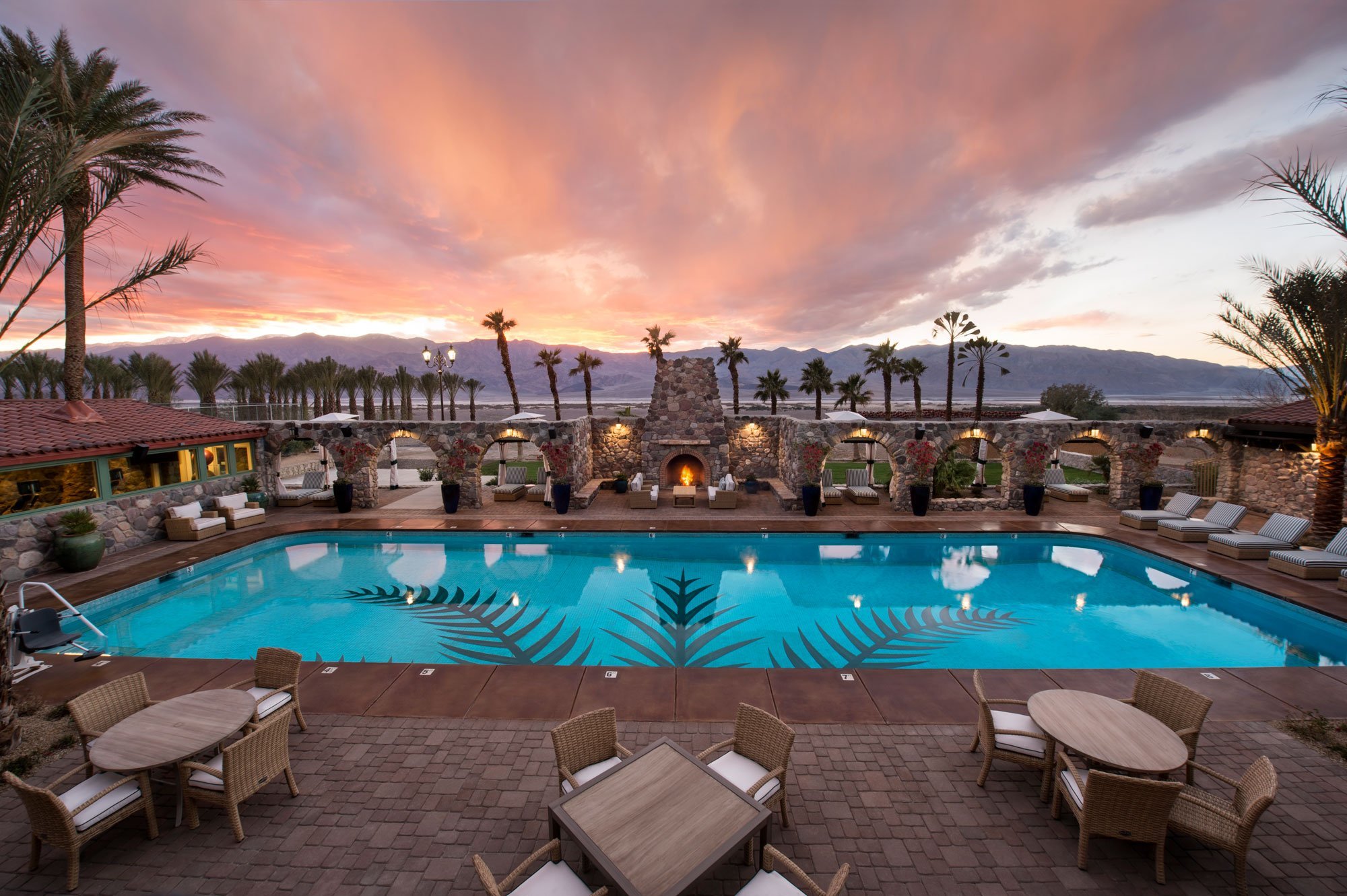 Swimming.
If temperatures in the 30s or 40s hardly sound appealing for a swim, the cool winter nights create ideal conditions for one of the most sublime experiences awaiting guests at both The Inn at Death Valley and The Ranch at Death Valley. Both of these lodging choices have pools filled by natural springs that deliver water that stays in the 80s, even on the chilliest nights. The contrast between the balmy pool and the cold air is positively heavenly. Built on the grounds of a natural spring in 1927, the historic pool at The Inn has been beautifully restored, and if you need a little warm-up after a dip, get toasty in front of one of two wood-burning fireplaces along the deck.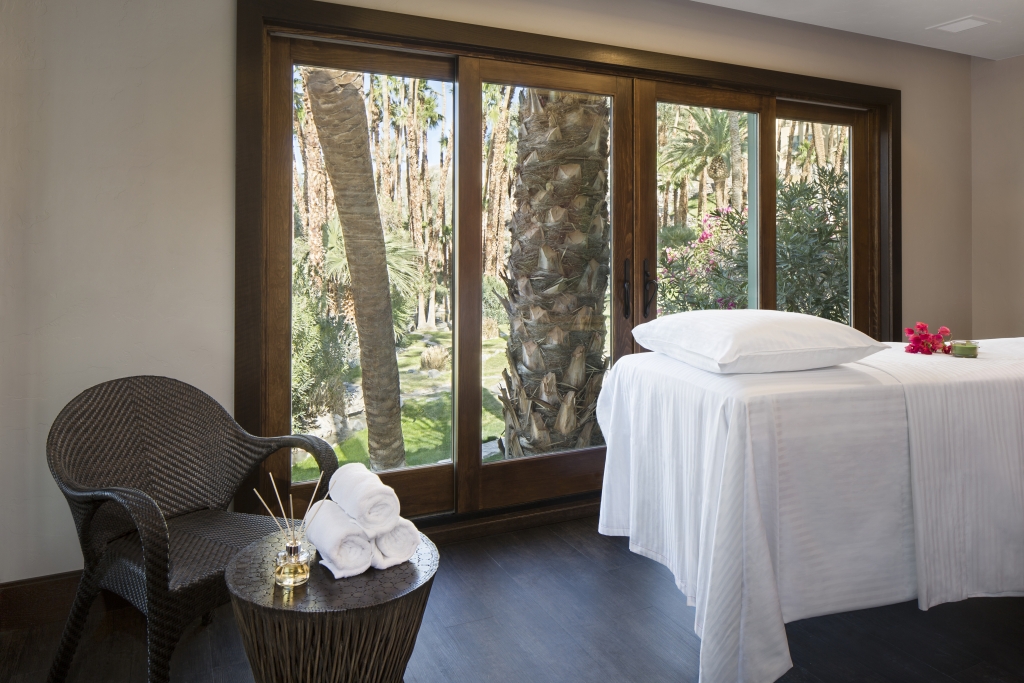 Massage.
The natural spring also waters a lush Deglet Noor date palm orchard and flowering gardens, where massage treatments, including Swedish, hot stone and reflexology, are offered in addition to the intimate poolside stone-walled treatment room. To make a reservation, call 760-786-2345 ext. 120.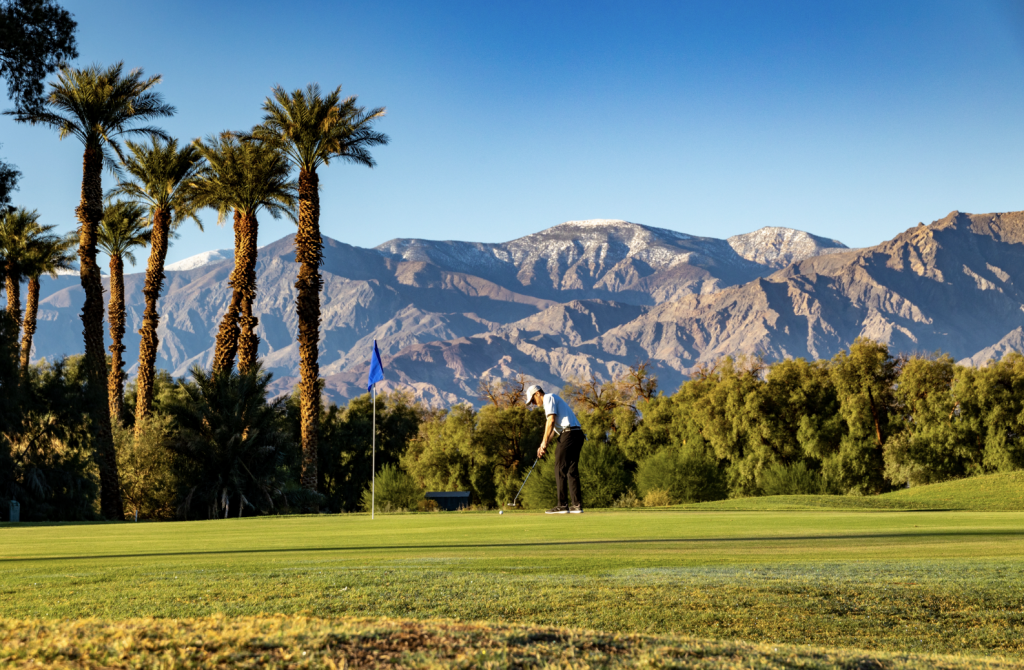 Golf.
In most of the country, frigid winter weather forces golfers to take a hiatus. After all, a green certainly isn't green when it's covered by snow. But for golfers, winter is prime time in Death Valley. Many visitors are surprised to discover that Death Valley, the driest spot in North America, actually has a golf course. But thanks to a highly efficient irrigation system, water sourced from nearby natural springs, and tough Bermuda grass that can withstand the area's weather extremes and salty soil, The Furnace Creek Golf Course at Death Valley, is a duffer's delight. Add to your bragging rights at the world's lowest elevation golf course, a par-70, 18-hole circuit that's 214 feet below sea level. As unique as the experience may be, Furnace Creek Golf Course is no mere novelty. A beautifully designed and challenging layout, Furnace Creek earned honors as one of America's toughest courses from Golf Digest. And don't expect your drives to carry as far: The heavier, low elevation air means that you'll surrender distance on your shots.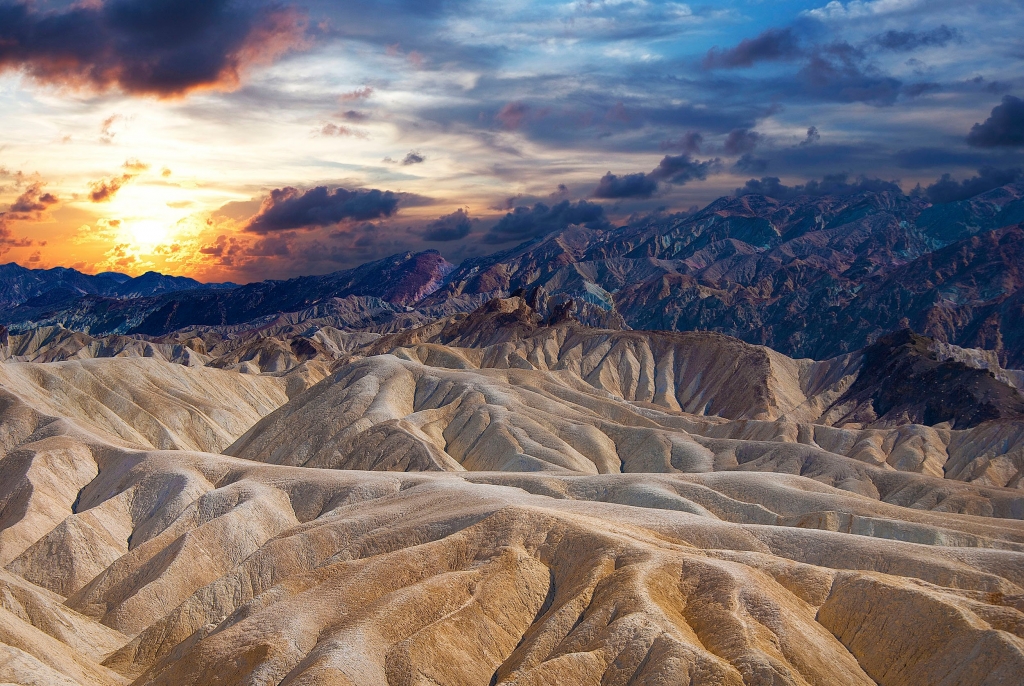 Wildlife viewing.
As a natural oasis, The Oasis at Death Valley is a haven for wildlife, from the Audubon Society-sanctioned golf course that is on the winter and summer migration routes for many North American birds to the kit fox, desert cottontail, coyotes, and roadrunners that live on or near the oasis.
Horseback riding.
Saddle up at Furnace Creek Stables at Furnace Creek Ranch for one- or two-hour rides mid-October through mid-May. Guides answer questions about the area as tours wind through the desert and foothills for sweeping views of the valley. A 45-minute evening wagon ride tours the ranch's golf course and the resort's date palm grove. For more information, visit furnacecreekstables.net or call 760-614-1018.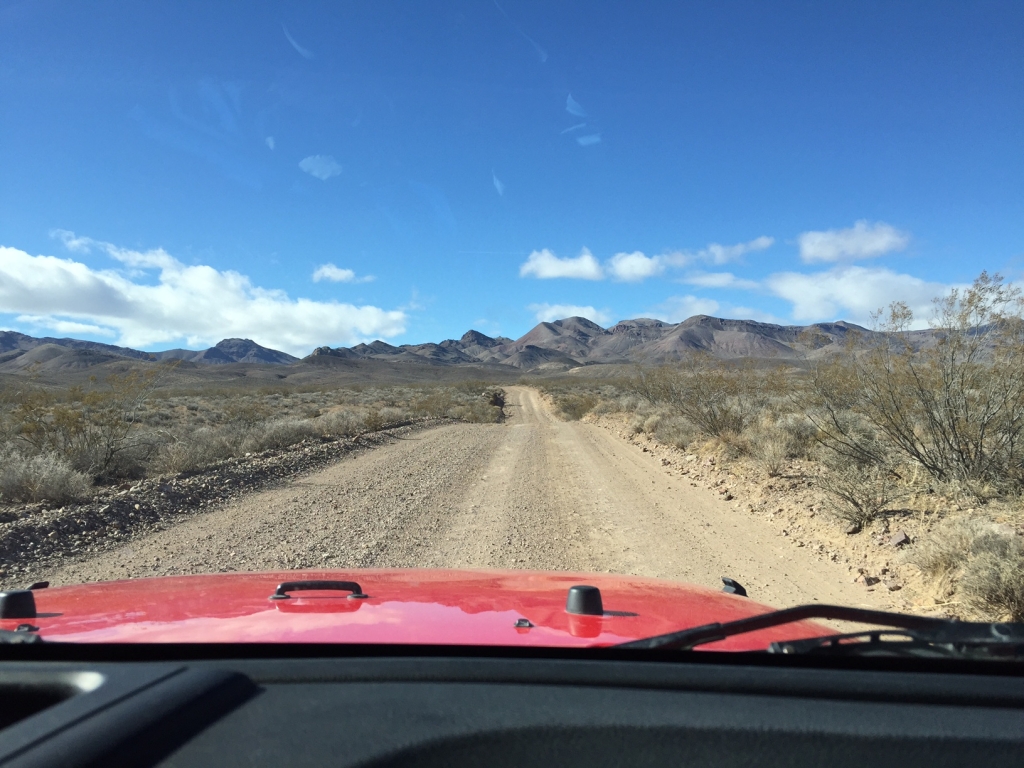 Jeep touring.
Take a Jeep adventure, including visiting ghost towns and abandoned mines, with Farabee Jeep Rentals. The Titus Canyon tour ranges from door-scraping narrows to soaring switchbacks packed with geological and human history. For reservations, visit oasisatdeathvalley.com/plan/farabee-jeep-rentals or call 877-970-5337.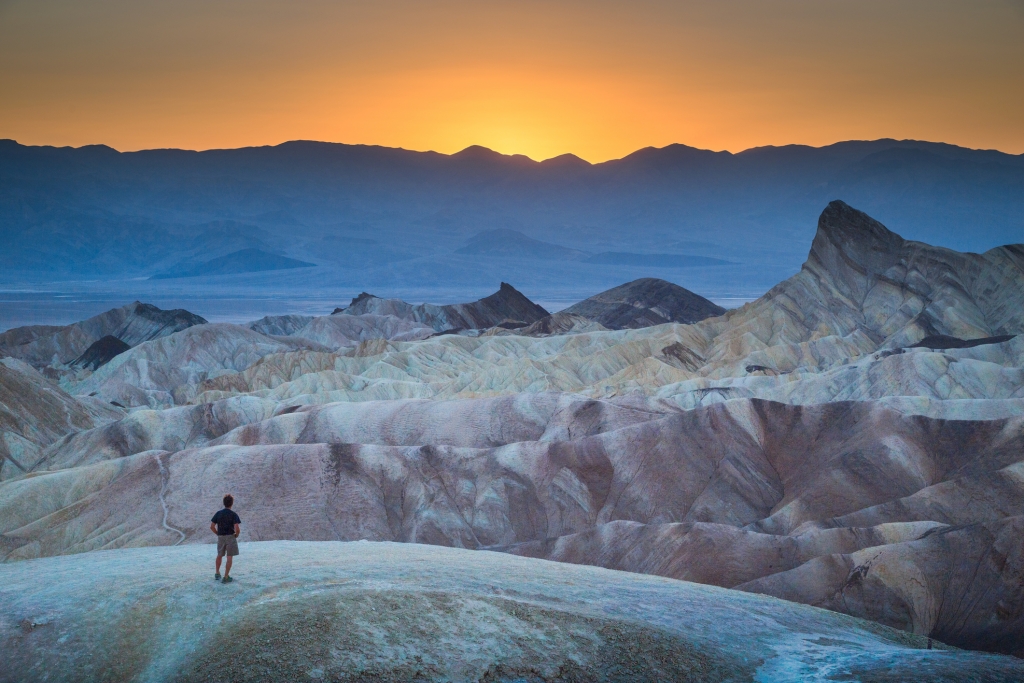 Hiking.
Winter weather provides the perfect conditions to follow trails into Death Valley National Park's canyons and see its incomparable geology. You'll find easy-to-reach trailheads near the resort along Badwater Road, including the classic hike into Golden Canyon, just five minutes away. But many visitors miss the much less crowded trek that explores nearby Desolation Canyon. It's an easy-to-follow cross-country route (just look for the footprints) that leads into a canyon, which gradually narrows and reaches colorful formations similar to the brilliantly hued Artist's Palette (farther south off Badwater Road along Artist's Drive).  Be sure to practice safe hiking in this rugged terrain. Ranger-led hikes, such as the 7-mile Death Valley Paleontology Tour that leads to Pleistocene-era fossils, are offered as well.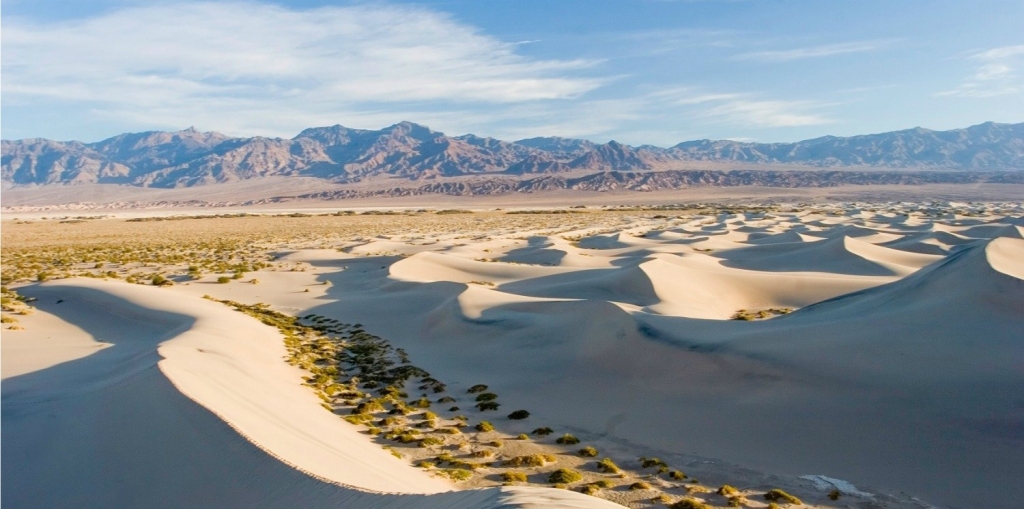 Biking.
With hundreds of miles of both paved and dirt roads, road and mountain biking are popular within Death Valley National Park during the winter months. Visitors can rent mountain bikes by the hour or day. Whether you rent or bring your own bikes, resort staff members can suggest scenic rides and safety tips.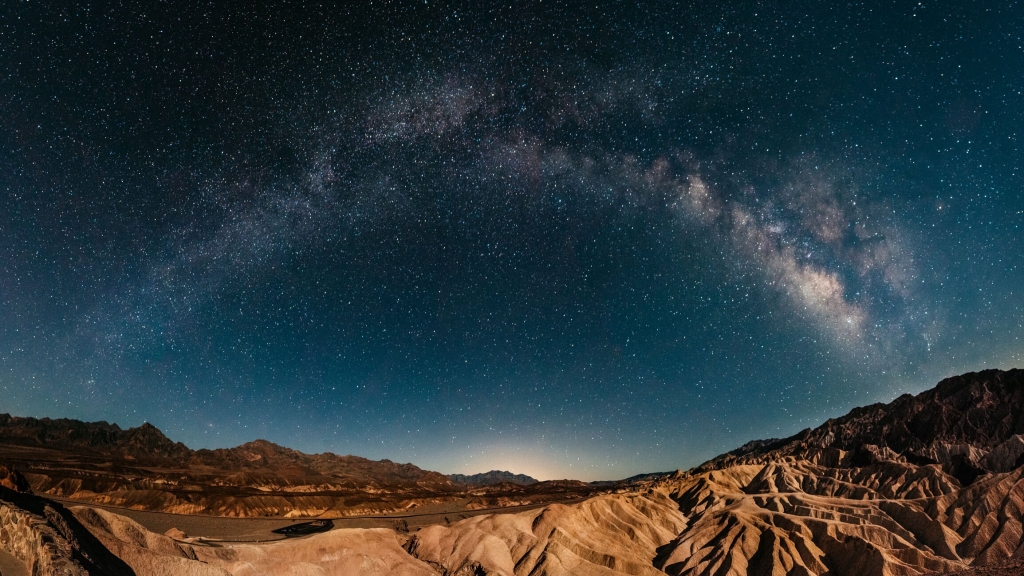 Except at higher elevations, you won't see any trees at Death Valley. But what you will see is sky — and lots of it. If you love photography, winter offers optimal shooting conditions. Storms from the Pacific Coast send billowing clouds out over the desert that create an impressive backdrop for pictures of Death Valley's expanses. The low-angle winter light also helps reveal details in the landscape that harsher sun conditions wash out, and things get especially dramatic when the clouds leave 11,049-foot-high Telescope Peak, the highest point in the park, covered in snow. After dark, Death Valley boasts some of the best stargazing anywhere in the world. The dry desert air and distance from sources that spew light pollution helped Death Valley earn prestigious designation as a Gold Tier International Dark Sky Park from the International Dark-Sky Association. Even if you don't have high-end optics of your own (although basic binoculars enhance viewing), during events with park rangers and local astronomy associations you can gaze into the universe through high-powered telescopes. For example, the Las Vegas Astronomical Society holds complimentary star parties at the Ranch at Death Valley.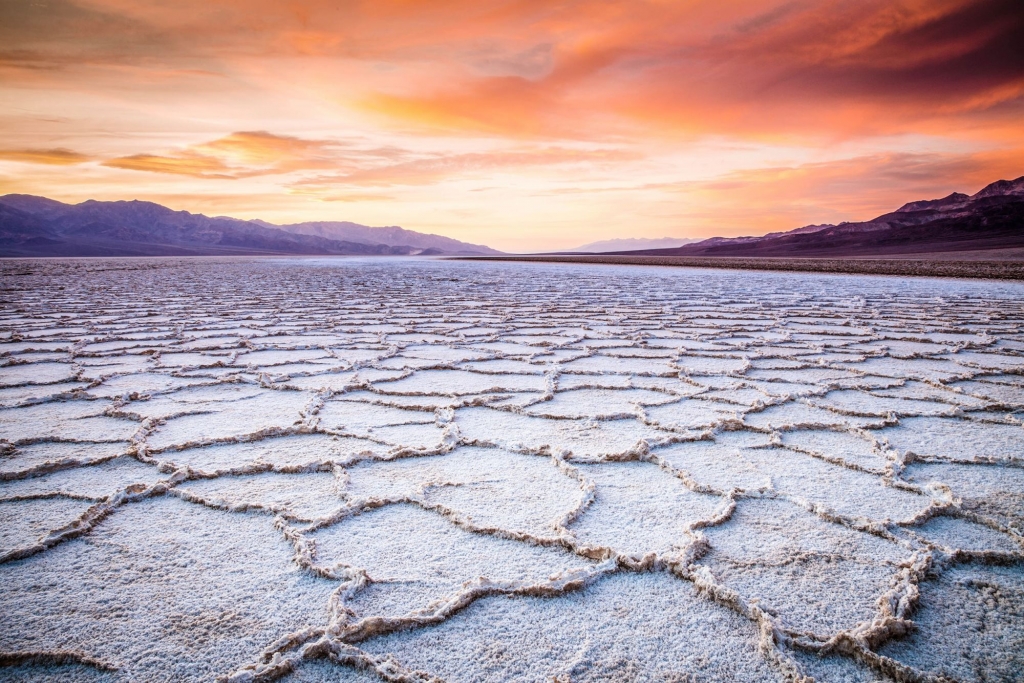 Movie site hunting.
Death Valley's otherworldly landscape has attracted its share of film productions, most famously doubling for Tatooine in Star Wars Episode IV: A New Hope (1977) and in Star Wars Episode VI: Return of the Jedi (1983). Other films shot here include Oliver Stone's The Doors and Michelangelo Antonioni's Zabriskie Point. Maps and directions are available for those wanting to seek out their favorite film locations.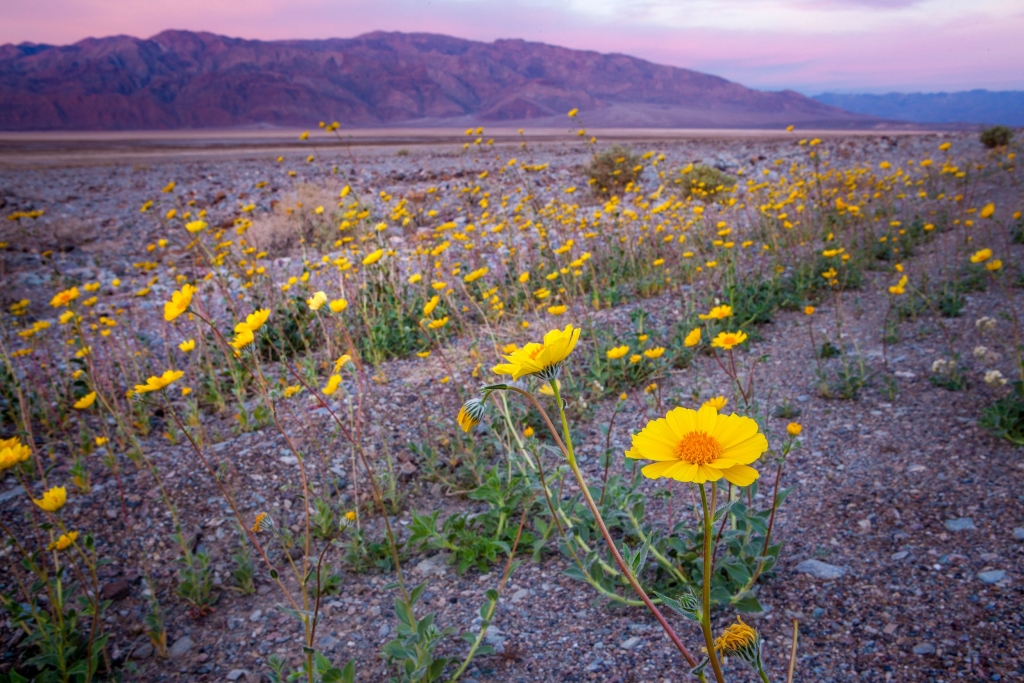 Wildflower viewing.
While Death Valley is perceived as a desert with few life-sustaining qualities, the truth is quite the opposite. From mid-February to mid-April, when the conditions are right, Death Valley is painted with an explosion of color from a carpet of wildflowers. Golden evening primrose, notch-leaf phacelia, sand verbena, purple mat, gravel ghost, and brown-eyed evening primrose brush the arid landscape in Easter egg colors — especially the expansive fields of desert gold for which Death Valley is famous. The full impact of the revitalization becomes most apparent between February and March but sometimes continues until June at higher elevations. To appreciate the diversity of blooms, get out of your car and walk. You'll be rewarded with a spread of color blanketing the desert floor — perfect for Instagram moments.
For more information and reservations, visit oasisatdeathvalley.com or call 800-236-7916.
For more travel experiences available from Xanterra Travel Collection® and its affiliated properties, visit Xanterra.com/explore.