Best Summer Tours at Grand Canyon
Let guides and rangers direct you to the must-see highlights
Many visitors rely on the knowledge of guides and rangers to help make the most of their visit by guiding them through the natural world around them — especially during the peak summer season when the surge of visitors makes time management a must.
Even when seen on a 3 x 5-inch postcard, it's easy to tell Grand Canyon is supernaturally large. So large that it's nearly impossible to comprehend the natural forces that created it, to know the best places to witness a sunrise, or where to see constellations painting the night sky in a wash of white stars.
This is why many visitors rely on the knowledge of guides and rangers to help make the most of their visit by guiding them through the natural world around them — especially during the peak summer season when the surge of visitors makes time management a must.
From tours for free to tours with a fee, here are five options that can enhance your Grand Canyon experience.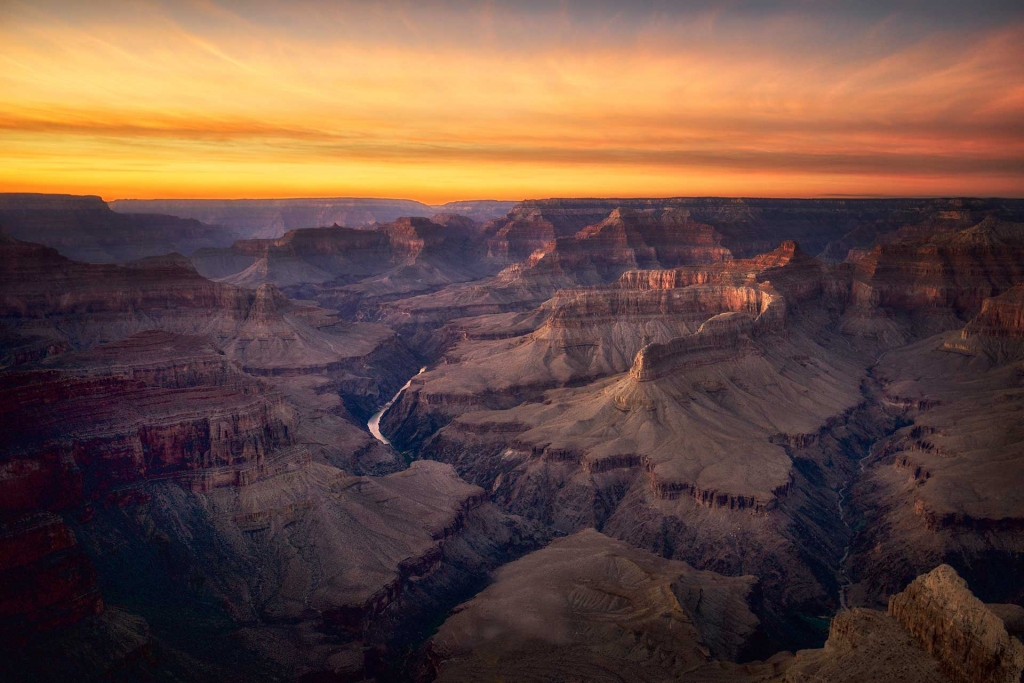 1. Early to Rise
Guests who know that a few minutes of missed sleep will be more than compensated by a view they'll remember for a lifetime don't mind shaking themselves awake before daybreak. The Sunrise Tour that leads to, oh, what a beautiful morning begins boarding the bus 30 minutes before the sun appears, which can be as early as 4:30 a.m. in the summer or as late as 7 a.m. in the winter.
En route to a vista point along the South Rim, the driver will share insights into the canyon's natural history. Soon you'll make history yourself, knowing that of seven billion people in the world, you're among a select few who will witness one of the most spectacular visions on earth: sunrise over Grand Canyon. (Hint: Prefer to sleep in? Catch the Sunset Tour instead.)
2. Outdoor Intelligence
Through a variety of tours and talks presented every summer day, park rangers, whose natural passion is natural science, explain Grand Canyon's diverse beauty. Among the summertime selections are the Fossil Walk, which focuses on marine life that, believe it or not, thrived here 270 million years ago — long before the arrival of dinosaurs. The History Walk and Canyon Tales talks speak of human habitation from the Ancestral Puebloans who lived beside the rim to white settlers who, in the 1800s transformed Grand Canyon into a travel destination. And Geology Glimpse covers a semester's worth of science as rangers use easy-to-understand terms to relate exactly why the canyon is so wide, so deep and, yes, so grand.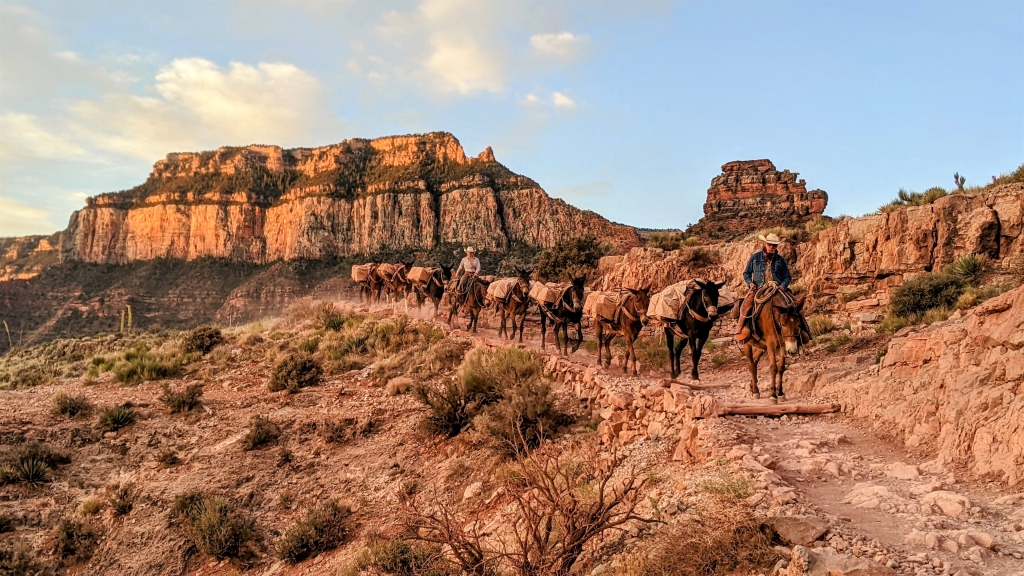 3. Giddy-up and Go
In the Kolb Brothers Studio in the Historic Village, a vintage photograph shows former Rough Rider and President Teddy Roosevelt astride a mule as he ventures below the rim of Grand Canyon. More than a century later mules remain an indelible part of the national park's identity.
Seemingly custom-designed for their role, mules are three times stronger than a horse, have a range of vision that enables them to see their back legs, and have the added assurance of feet that are as wide as a dinner plate. A variety of guided saddle-back tours are offered, from the Canyon Vistas Mules Ride to the ultimate experience: Overnight Rides to the canyon floor followed by an evening or two at the renowned Phantom Ranch.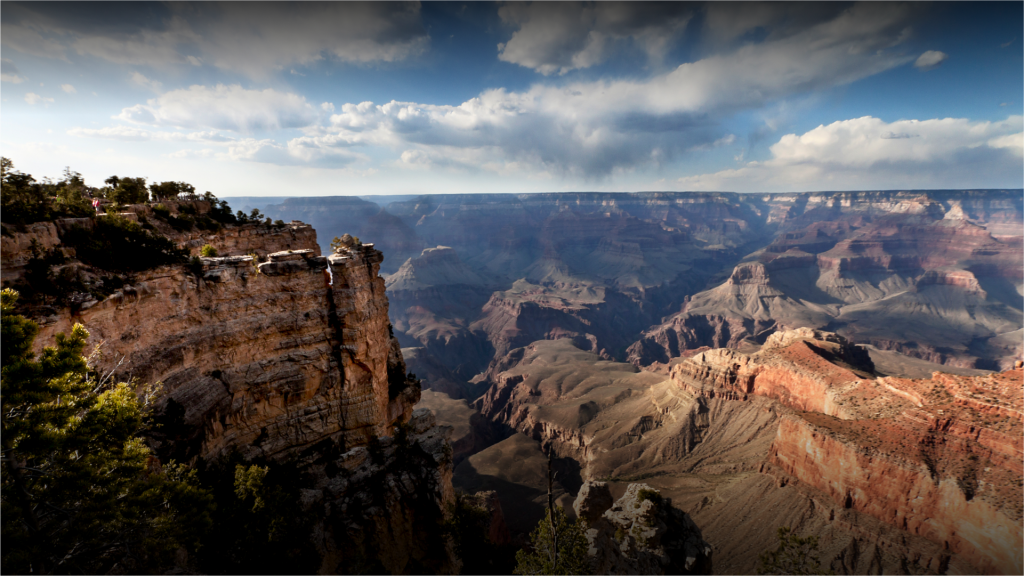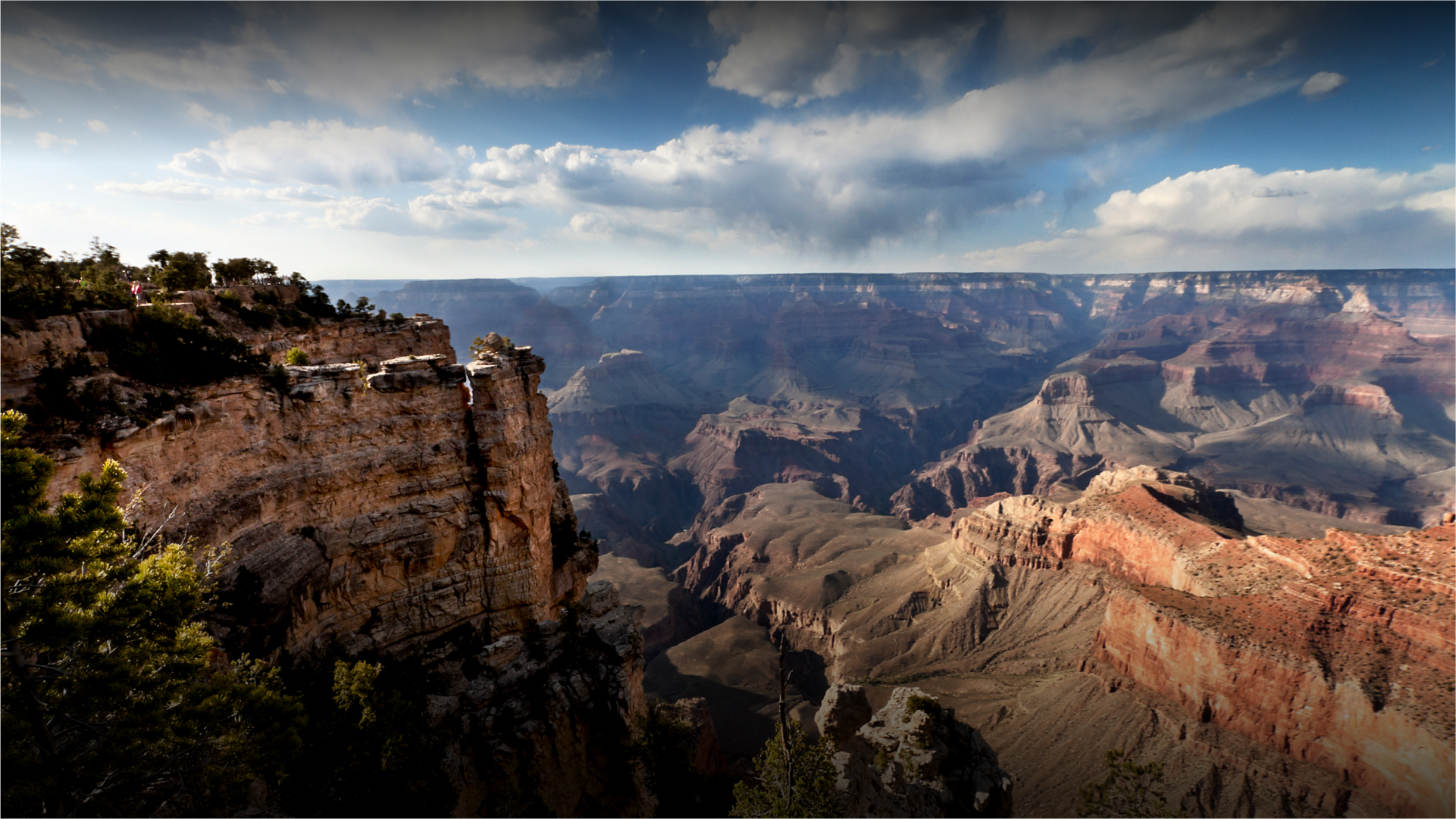 4. Air Force
The first sight of Grand Canyon can be so overwhelming that many first-time visitors can't see how it can get any better. But it can. And it does.
In addition to views from multiple vista points along the rim, take a short hike down the Bright Angel or South Kaibab Trail and you'll catch ever-changing perspectives as you descend into the canyon. Conversely, from an airplane or a helicopter you can take in a bird's-eye view that reveals an ever-expanding scope of this natural wonder. Soaring overhead in a plane outfitted with high wings and wide windows for better viewing, or speeding up to and then over the rim in a helicopter, you'll see a whole new world below — unique views that magnify its immensity, unveil countless new angles for photographs, and inspire a sense of awe and wonder. For flight schedules and rates, visit aviation services Papillon or Maverick.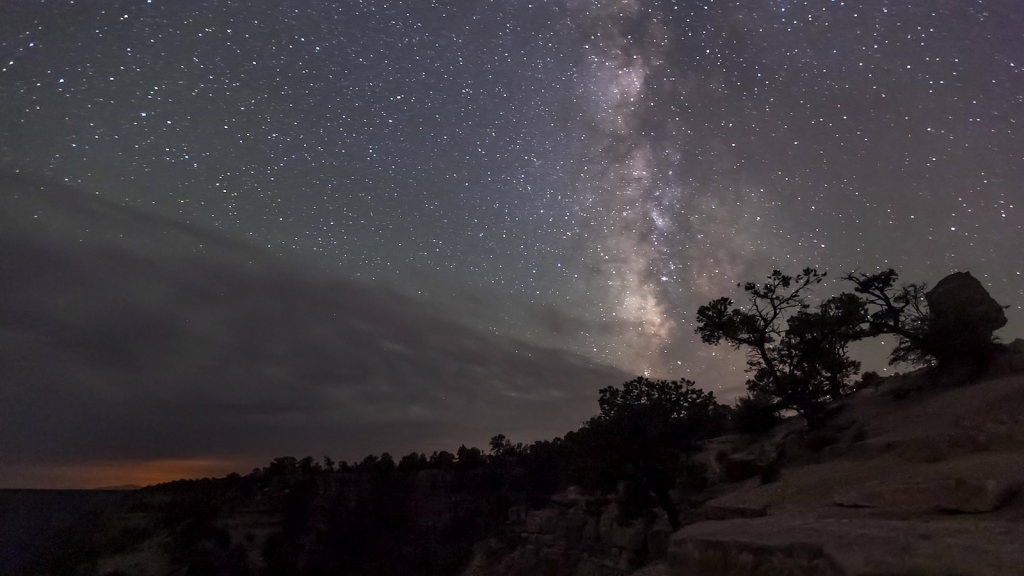 5. Look Up
In the evening at the Shrine of the Ages Auditorium by the Visitor Center, rangers host programs covering topics from geology, zoology, hydrology, ornithology, and astronomy — a topic perfectly suited to the setting as the last light of day fizzles into darkness. Talks such as Constellations Over The Canyon explore the beauty, mythology, and science of the constellations underneath one of the darkest night sky sanctuaries on Earth. Or meet at the McKee Amphitheater for Dark Night Skies, which explains how the park protects the fragile night skies.
Often local astronomy clubs will set up their telescopes and offer "star parties" so guests can witness guest planets, double stars, star clusters, constellations, nebulae, and distant galaxies.
For more travel experiences available from the Xanterra Travel Collection® and its affiliated properties, visit xanterra.com/stories.