5 Experiences of a Lifetime in Yellowstone
From geyser gazing to wildlife watching to the magic of winter, add these wow opportunities to your bucket list
Artist Thomas Moran, whose paintings of Yellowstone's epic landscapes helped bring the region's wonders to public attention in the 1870s, considered the setting "beyond the human reach of arts."
More than a century — and many millions of visitors — later, Yellowstone National Park retains that jaw-dropping glory. Whether geyser gazing or wildlife watching, adventure abounds in the nation's first national park.
Consider these five not-to-be-missed experiences: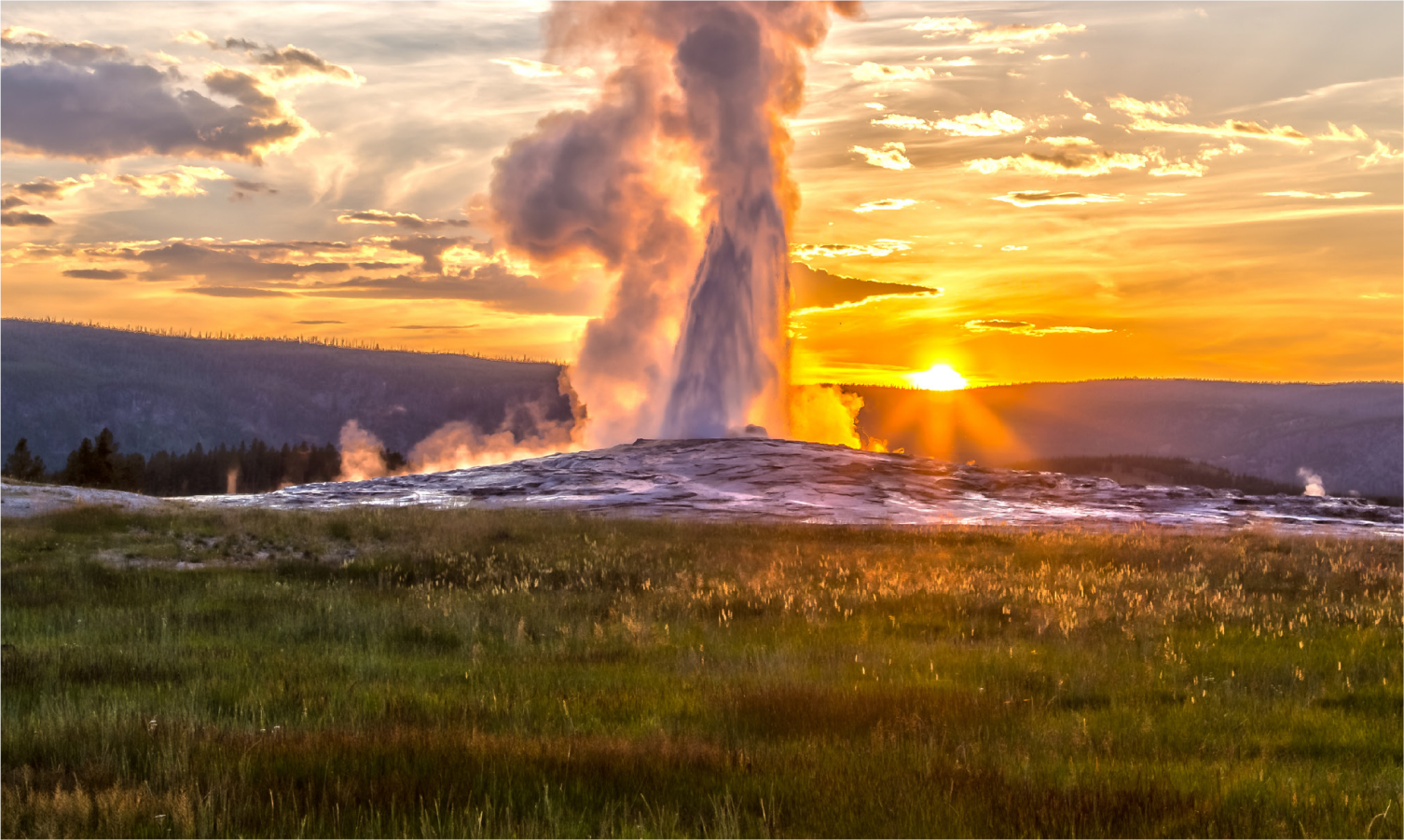 Walk Among the Geysers
Witnessing Old Faithful's dependable (roughly every 90 minutes) eruption never fails to wow. But after the show, take time to stroll along the three-mile loop path that winds through a vast smoldering field of fumaroles (steam vents), hot springs, and geysers galore. In fact, Yellowstone has more geysers than anywhere else on earth — of every type and formation.
For a more intensive experience, sign on for a late-afternoon Geyser Gazers tour (late May to mid-August and mid-September to early October). A 1930s-era historic yellow touring vehicle ferries visitors among the park's densest concentration of geothermal features, located between Old Faithful and Madison.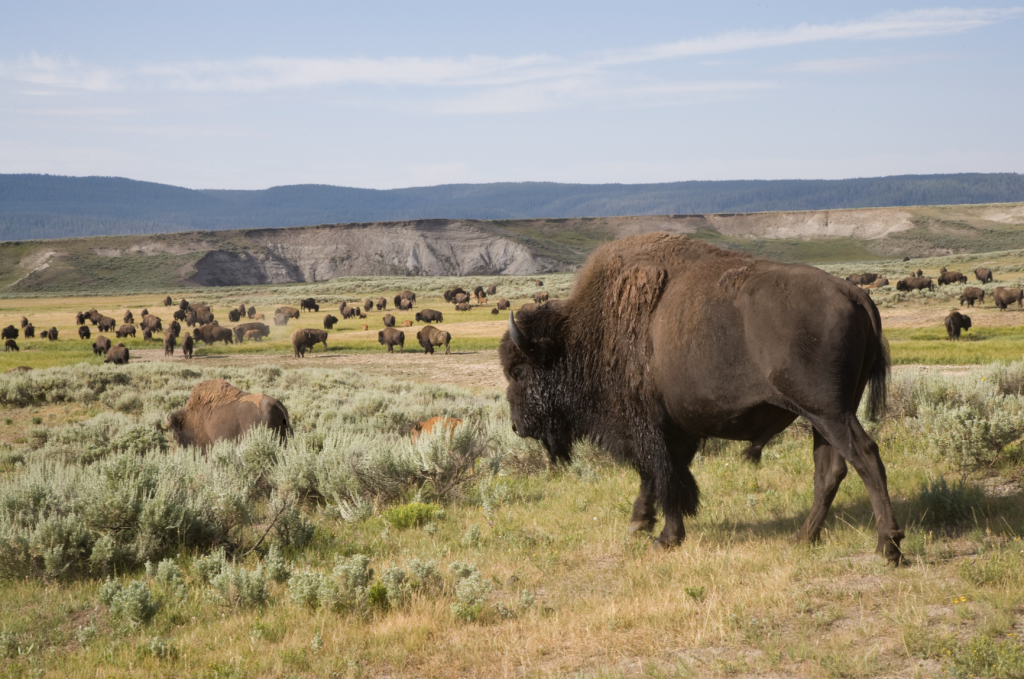 Watch Wildlife
Yellowstone denizens know the best place to spot animals is in the park's northern reaches. That's partly because the wide-open stretches of the Lamar Valley make wildlife easier to spot. But it's also a favorite haunt for bison herds, bighorn sheep, bears, elk, and, if you're lucky, the elusive gray wolf. Evening Wildlife Encounters (daily from late May to September) arrive in the valley at dusk when the animals are most active. Early risers can opt for the Wake Up to Wildlife tour during peak season. A Lamar Valley Wildlife Tour operates from mid-December to early March. Wake Up to Wildlife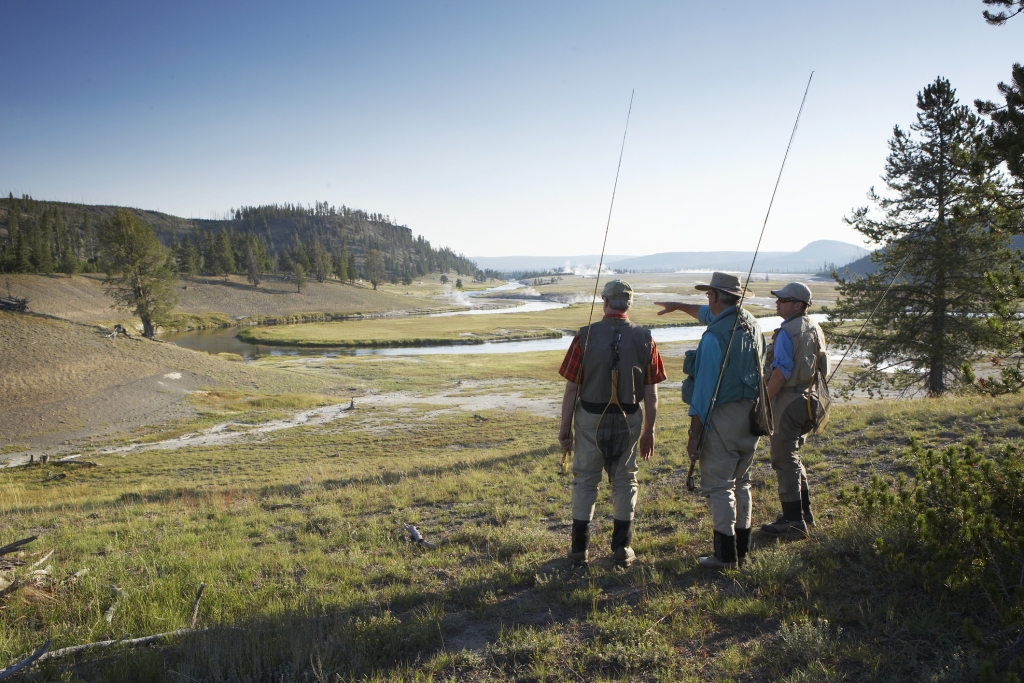 Get Out on the Water
With 141 miles of lodgepole pine-studded shoreline, massive Yellowstone Lake is nevertheless a sometimes-overlooked feature of the national park. But opportunities abound to enjoy this crystal blue beauty.
One-hour Scenicruises aboard the Lake Queen II launch from mid-June to mid-September from the Bridge Bay Marina. Or go it on your own in a rented rowboat or motorboat. Afterward, head three miles up the road from the marina to the waterfront Lake Hotel. Built in 1903, the park's oldest and, arguably, its most elegant lodging, is an ideal spot for dinner or a drink. And if you happen to catch a lake trout, the hotel or nearby Lake Lodge will even cook it for you.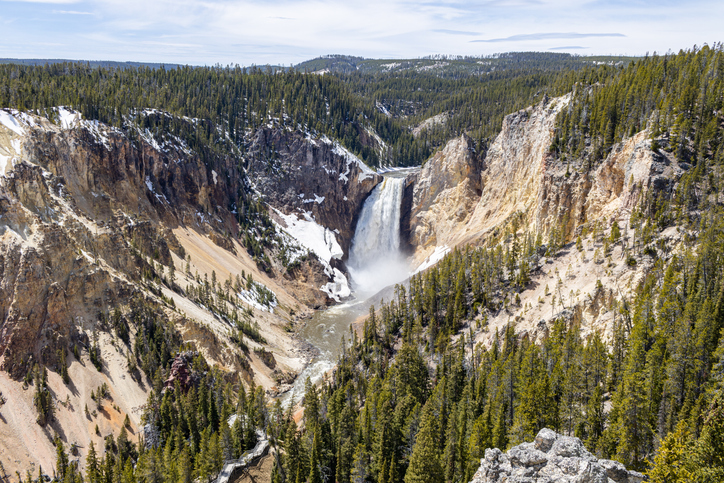 Take a Hike in the Grand Canyon of Yellowstone
Many in-the-know visitors consider the canyon the most beautiful single feature of the park. The dramatic V-shaped valley with pink- and custard-colored walls has been carved over eons by the Yellowstone River. The 20-mile canyon features two spectacular waterfalls — the 308-foot Lower Falls and the 109-foot Upper Falls. They're visible via multiple viewpoints.And don't miss the canyon's iconic Artist Point. Perched on a cliff 700 feet above the river, it's spectacular any time of day, but particularly at sunset.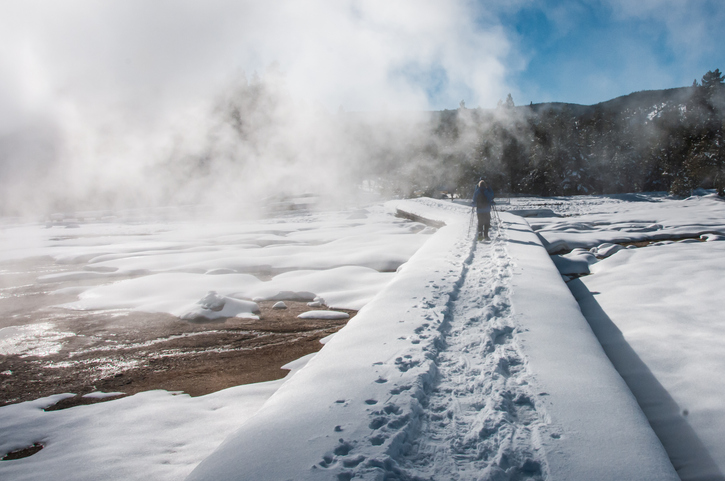 Visit in Winter
Yellowstone's secret — and some say best — season is winter, which has far fewer visitors than summer and when solitude reigns. Plus, the snowy white background creates the best background for spotting the wild creatures that inhabit the park.
Most roads close to personal vehicles and the majority of lodgings within the park close for the season. But there are cozy accommodations in the Old Faithful Snow Lodge and Mammoth Hot Springs Hotel, and snowcoaches shuttle visitors between the two.
Seasonal Lodging & Learning programs, held in conjunction with the nonprofit Yellowstone Forever Institute, couple winter fun and education. The packages include instruction, in-park transportation, and most meals, plus activities like snowshoeing and cross-country skiing.
Engaging winter tours include the Winter Photo Safari, which traverses the Firehole and Madison River corridors with its numerous wildlife and landscape photo opportunities. There are also short cross-country ski and snowshoe excursions around the hotels, or full day adventures to the Grand Canyon of the Yellowstone.
How to Explore
With nine unique lodging options, including the renowned historic Lake Yellowstone Hotel, Yellowstone National Park Lodges allows you to have the ultimate park experience. Staying in the park is the best way for visitors to experience all it has to offer, including the exciting wildlife watching. Once the day-visitors leave, Yellowstone remains for the in-park overnight guests alone. Yellowstone National Park Lodges offer tours and activities guided by Certified Interpretive Guides that help create memorable experiences. For more information on lodging, tours, and vacation packages, visit yellowstonenationalparklodges.com or call 307-344-7311.
For a multi-day visit of Yellowstone, consider the six-day guided walking tour from Country Walkers, "Montana & Wyoming: Yellowstone," or the six-day walking tour from VBT, "Yellowstone & Grand Teton: Walking America's First National Park."
For more than 38 years, Country Walkers has provided active and immersive travel experiences on five continents. They offer two distinct ways to explore: scheduled, small-group Guided Walking Adventures and independent Self-Guided Walking Adventures. On tour, guests enjoy superb local cuisine, first-class guides, fine accommodations, and authentic cultural and natural encounters. Visit countrywalkers.com or call 800-234-6900 for more information.
VBT Bicycling and Walking Vacations is the value leader in active biking vacations and has been rated among the "World's Best Tour Operators" by the readers of Travel + Leisure for six years. VBT offers more than 55 deluxe, small-group bicycling, walking, and barge & sail vacations in 29 different countries and 10 U.S. states. Unlike other companies, VBT also includes round-trip international airfare from more than 30 U.S. cities and select Canadian cities for all overseas vacations. Visit VBT.com or call 800-245-3868 for more information.
For more travel experiences to Beautiful Places on Earth™ available from Xanterra Travel Collection® and its affiliated properties, visit xanterra.com/explore.