We debunk the most common misconceptions about a cruise vacation.
No doubt about it: Cruising inspires both fans and foes. But there are few other travel industries so rife with misconceptions. Consider the "nay-sailors" who typically have never cruised themselves. They may think it's too costly, too crowded, too confining or too boring. But that's hardly the reality of modern-day cruising.
Before you write off a wonderful and memorable vacation at sea, it's time to clarify the leading misconceptions about cruise travel. Here, we debunk seven of the biggest cruise myths. Happy sailing!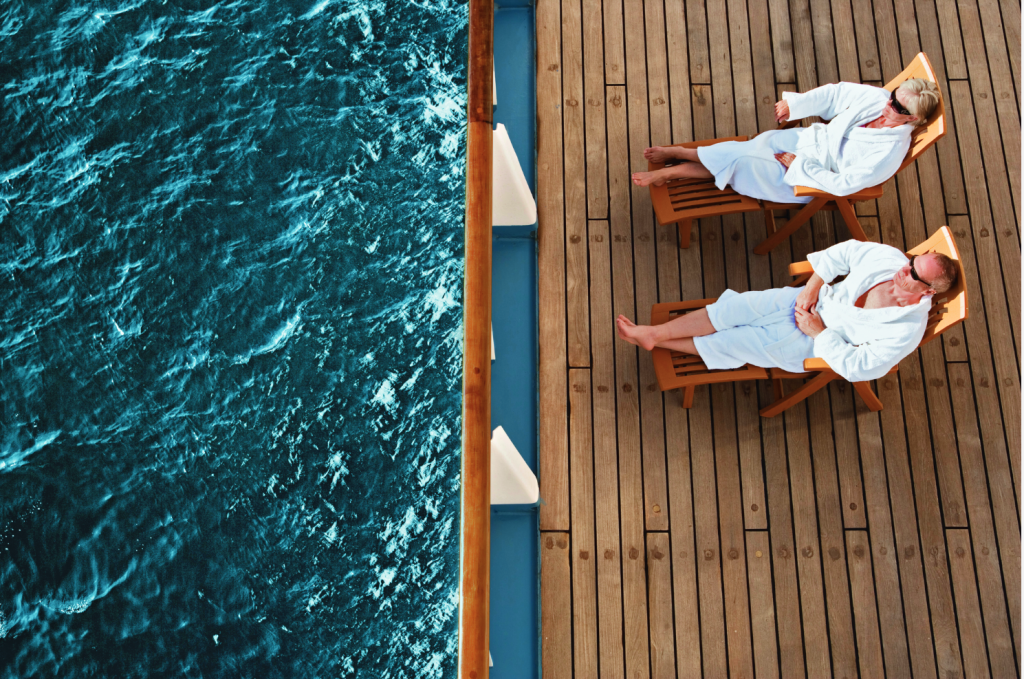 Myth 1: Cruise Ships Are Too Crowded
Reality: Ships come in all sizes and passenger capacities — from intimate vessels of fewer than 100 guests to behemoths of 5,500 cruisers. In a smaller vessel with its limited number of people — like a cozy Windstar yacht — it's hard to feel crowded. What's more, a smaller ship also has the advantage of going where the big ones can't, which offers a more intimate experience in port as well on board. No competing with thousands of others in shops or cafes or on beaches.
The larger ships, on the other hand, may seem congested with so many people onboard. But they are designed with quiet spots like lounges, libraries, bars, and spas where you can find a private getaway. As ships get larger, they also feature more deck space, restaurants, and entertainment venues to accommodate the greater number of passengers. Many newer ships also have cabins with private balconies where you can enjoy the sea views on your own, away from other guests. Finally, on many ships you can pay for exclusivity on adult-only or premier decks that are limited to a select few. So while the ship may carry thousands, you'll be enjoying much of it among a small, intimate group.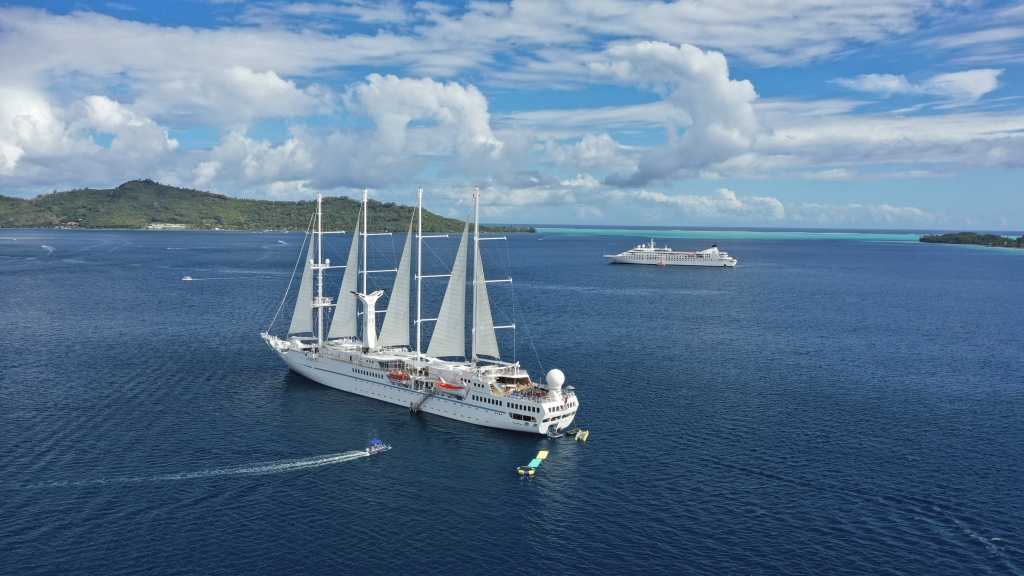 Myth 2: Cruising Is Boring
Reality: Forget shuffleboard and bingo. Some ships these days have so much to do that the vessels themselves become the destination. It's hard to be bored when you can rock climb, ice skate, surf, skydive, zipline, bowl, swim, splash in water slides, work out in the gym, play video games, learn to cook, taste wines, and gamble in the casino. And that's just during the day. In the evening, you can enjoy shows and music performances, dance in the disco, watch outdoor movies, attend lectures, sing karaoke, or chill at the piano bar.
All that is on top of fascinating ports of call around the world. Each day you can spend your time in a new port — exploring, shopping, sightseeing, touring, people watching, beach combing, snorkeling, diving, hiking, museum going, and much more. And on small ships like Windstar vessels, you can slip into ports unnoticed to share them with locals.
Boring? Never.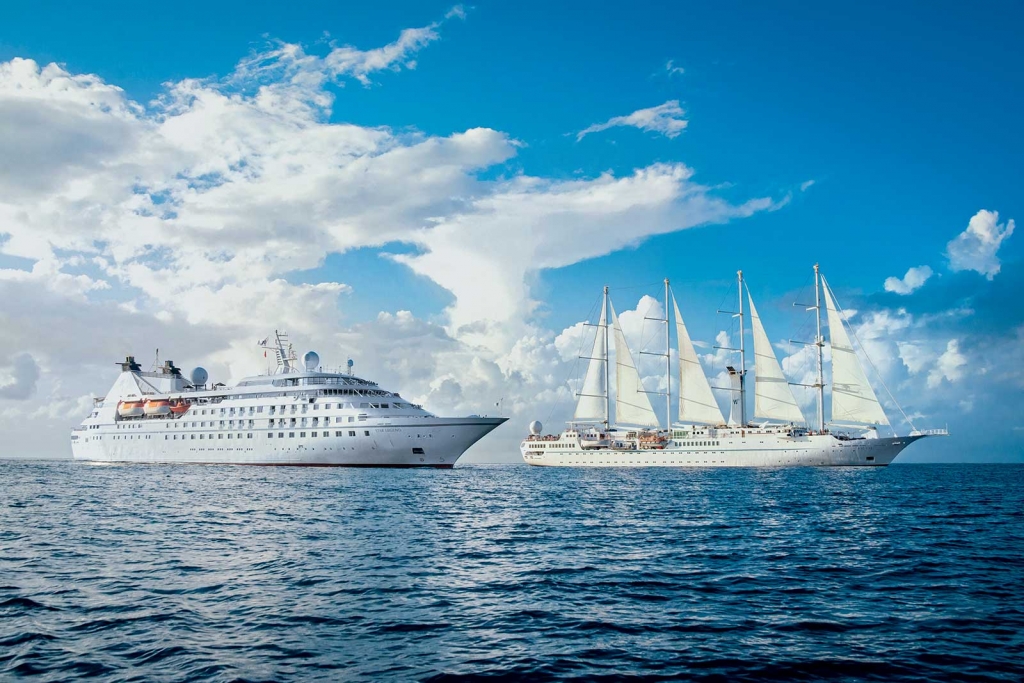 Myth 3: Cruising Is Too Expensive
Reality: Dollar for dollar, it's hard to beat cruising for a value vacation. When you consider that all meals, entertainment, and accommodations are typically included in the base fare, a cruise is often cheaper than the price of a comparable resort stay. Yes, you'll pay for extras like drinks, spa treatments, specialty restaurants, and excursions. But they're usually on par with a land-based resort. What's more, you can save big by booking in the off-season in the Caribbean, Europe, and Alaska, where fares often dip below $100 per person a day.

Myth 4: Cruise Ships Are Just for Seniors
Reality: Truth is that the average cruiser is 47 years old, according to the industry trade group, Cruise Lines International Association. While some lines do attract an older demographic — especially on longer itineraries — others are more popular with families or with younger singles and couples. Yes, retirees may have the time and money necessary to travel for extended periods. But cruise lines are increasingly catering to both younger and more adventurous travelers with more active activities, fun children's programs, trendy spa treatments, and shore excursions that range from standup paddle boarding in the Caribbean to glacier hiking in Alaska.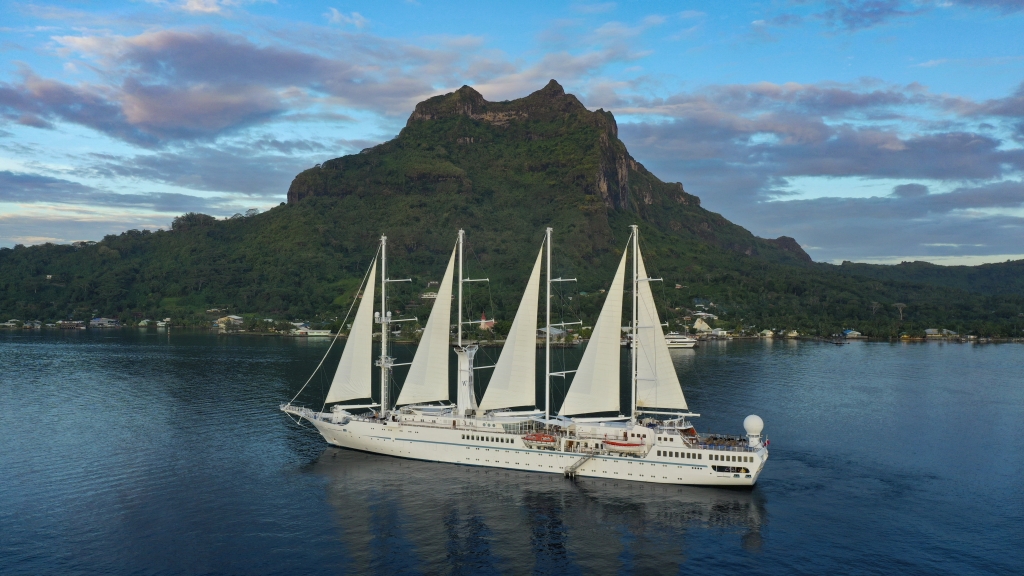 Myth 5: You'll Get Seasick
Reality: Modern cruise ships feature stabilizers that are very effective at smoothing out the ride. Unless you're in rough seas, such as a transatlantic crossing in winter, you'll actually feel very little movement at all. The Caribbean, for example, is famously smooth sailing and most of an Alaska cruise takes place in the protected waters of the Inside Passage.
If you're prone to seasickness, however, book a cabin in the middle of a deck, the ship's natural balance point, where you'll feel the least movement. And come prepared with appropriate anti-nausea treatment from among many options.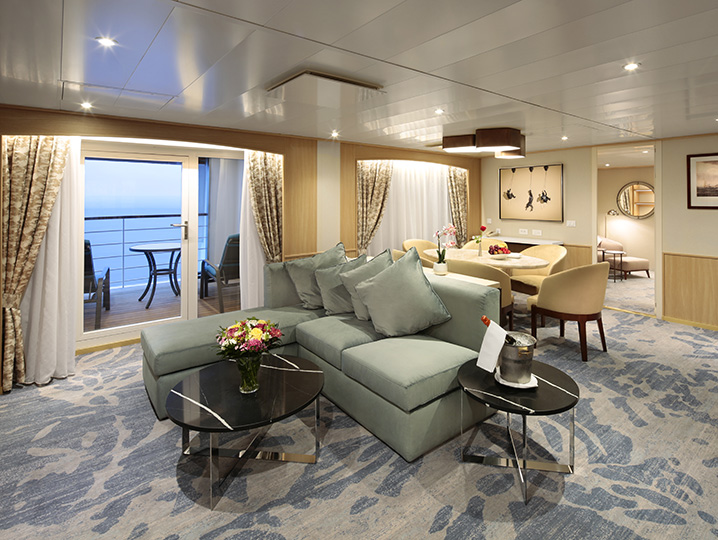 Myth 6: Cruise Ships Are Confining
Reality: Sure, you'll be confined to the ship as it sails from port to port; you can't just walk off whenever you want. But you're unlikely to ever feel trapped. The ship usually sails at night while you're busy having dinner, enjoying evening entertainment and sleeping. During the day, it is typically in port, allowing you to spend most of your time ashore. If you like to be out and about, book an itinerary with few to no sea days so you have the freedom to go ashore each day.
At the same time, some ships are so large, they resemble small towns. It's hard to feel hemmed in on an 18-deck floating village with plenty of open deck space and endless entertainment and activities. Plus, you can stay as digitally connected as you like with Internet access available most of the time.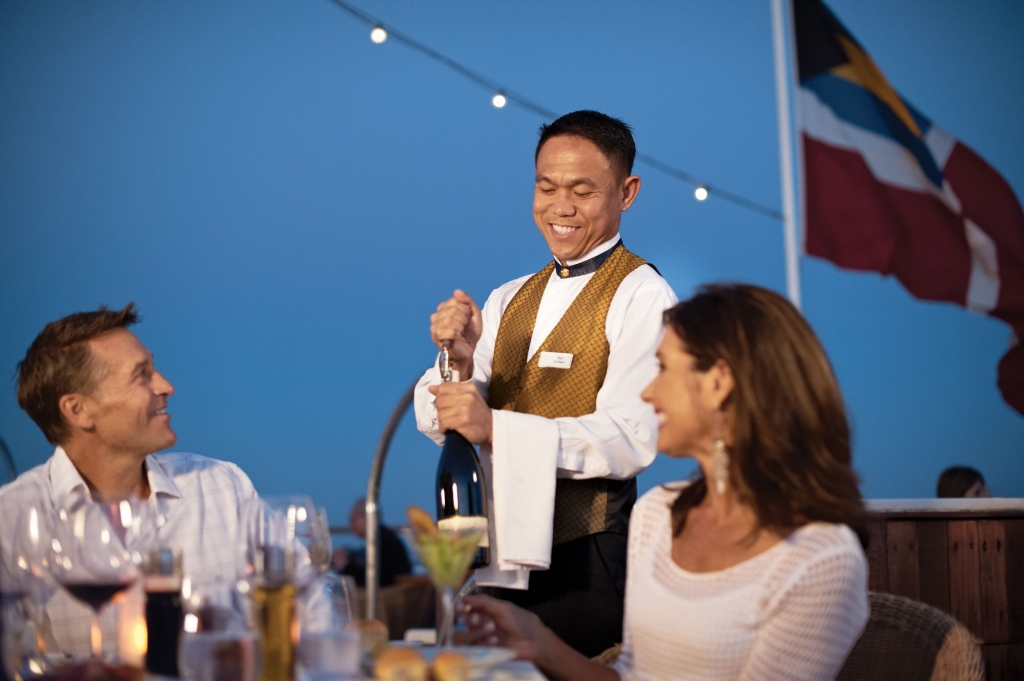 Myth 7: You'll Gain Weight
Reality: That's totally up to you. While cruise ships are famous for their all-you-can-eat buffets and 24/7 food, that doesn't mean you have to over-indulge. Cruise lines these days understand that passengers are increasingly health and weight conscious. And their menus reflect that with plenty of low-cal, low-carb, vegetarian, and other healthful options.
Plus, there are many ways to work off your baked Alaska splurge in the gym, jogging track, yoga class, or workout group not to mention just walking around the decks or using the stairs instead of the elevators. And, of course, you can choose from an array of active experiences in port, such as hiking, biking, ziplining, horseback riding, and scuba diving to burn off those extra calories.
How to Explore
Recognized by the readers of Condé Nast Traveler on the 2016 Gold List of Favorite Cruise Lines and by USA TODAY readers for Best Boutique Cruise Line, Windstar's fleet of small luxury sailing ships and all-suite power yachts with 148 to 310 guests bring you closer to smaller ports and exclusive local experiences around the world. Visit windstarcruises.com or call 888-460-5098 for more information.
For more travel experiences to Beautiful Places on Earth™ available from the Xanterra Travel Collection® and its affiliated properties, visit xanterra.com/explore.