A Digital Care Package From Us To You
Now, more than ever, we need to take care of ourselves and each other.
We put together this digital care package to help you enjoy a moment of escape, teach you something new, and add a little joy to your at-home routine. Maybe even inspire a dream or two until it's time for us to travel again.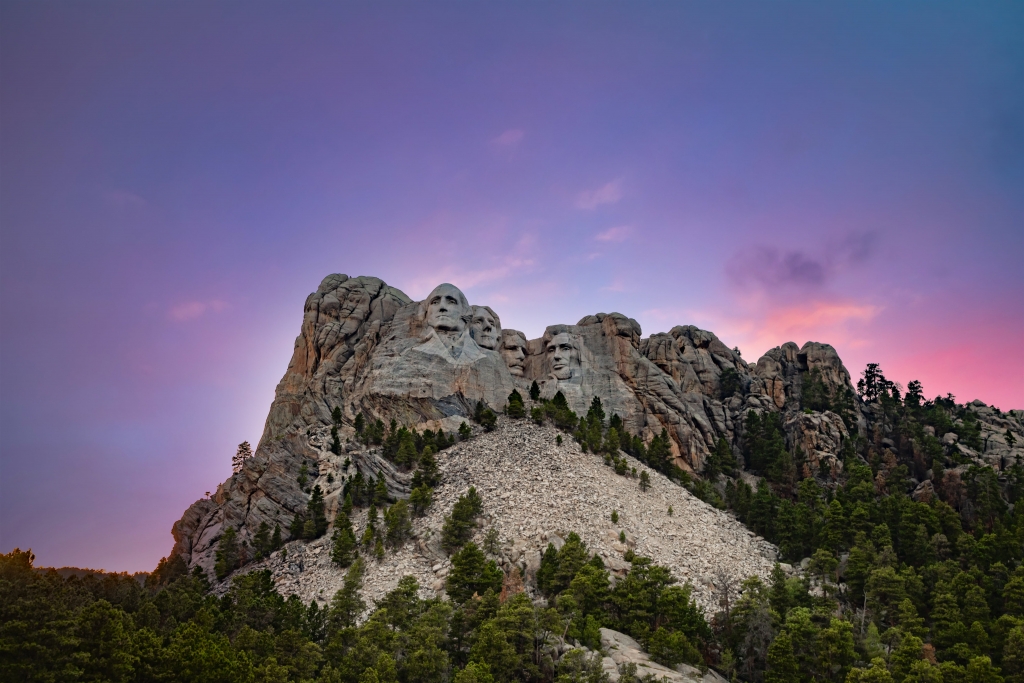 Get Inspired by the Silver Screen
For more than 150 years, the Xanterra Travel Collection® has been operating in legendary destinations — many of which have been the backdrop for some of the world's most beloved movies.
North by Northwest
Mount Rushmore has always put its best faces forward in movies, but the national memorial is synonymous with this Alfred Hitchcock classic starring Cary Grant.
Butch Cassidy & The Sundance Kid
Most of this Academy Award-winning movie was filmed in Zion National Park. (We can neither confirm nor deny if Robert Redford stayed at Zion National Park Lodge.)
Star Wars: A New Hope
When George Lucas was looking to take moviegoers to another galaxy, he turned to Death Valley to provide perfect other-worldly landscapes for the first Star Wars movie.
National Lampoon's Vacation
In this hilarious road trip movie, keep an eye out for when Clark Griswold makes yet another questionable decision at El Tovar Hotel at Grand Canyon National Park.

Mix Things Up with New Recipes
If you've already taken up breadmaking, gone through all your Pinterest recipes, or you're tired of your old favorites, we thought you might like a little culinary inspiration straight from Xanterra's kitchens.
Aperol Spritz
Start things off with this refreshing aperitif, a popular Windstar ritual that will whet your appetite. Close your eyes and you can almost feel warm ocean breezes.
Vietnamese Soup
Warm, nutritious, warming to the body and the soul. Enjoy VBT' s mouth-watering take on a classic Vietnamese dish that's also simple to make.
Moose Drool Braised Bison Short Ribs
Don't worry, neither moose nor drool is required in this Yellowstone National Park Lodges recipe. Named for the famous local brown ale it's made with, this guest favorite is the perfect comfort food.
Pork Posole & Chicory Beignets
Take your taste buds on a tour, from the Tex-Mex flavors of San Antonio to a couple of New Orleans classics. A mouthwatering adventure without leaving your kitchen table.

A Window Into Another World
You can't embrace the views of Glacier National Park in person, or wind your way down the Colorado River, or inhale the natural beauty of the Cotswolds. But you can dive into a good long read that will whisk you away on a virtual adventure that just might make you feel like you're right there.
Rafting the Colorado River
"Who knew you could find Hawaii in the Grand Canyon?" See how a trip down the Colorado River can be life-changing in this blog post.
5 Famous Writers Inspired by the Cotswolds
Read about this lovely corner of England and how it has inspired writers dating back to Shakespeare (plus, add an author or two to your must-read list).
Belly River's Famous Joe Cosley
Author Brian McClung takes you on a walk through Glacier National Park history with this book about one of Glacier's first rangers.
Yellowstone Weird Wildlife Facts
Did you know that grizzly bears can run up to 40 miles per hour? This is just one of the many Yellowstone wildlife facts you can read about in this blog post.

It's All Fun & Games
Take a moment for yourself and get inspired for future adventures with fun mad libs, or relax with our customized wildlife coloring sheets.
Color Us Wild
As we #RoamFromHome, we're getting to know the iconic animals we share some of the world's most unforgettable places with. Spark some creativity with these custom coloring sheets. Colorful, happy, calming. There's a reason coloring has become a favorite stress reliever.
Work From Home RoamingJust because you're working remotely, doesn't mean you can't dream of remote and extraordinary places. Put yourself in the picture at one of the many legendary destinations of the Xanterra Travel Collection® with these beautiful Zoom backgrounds.
The Sounds of Xanterra
Rain falling in the Grand Canyon. A geyser erupting in Yellowstone National Park. A bugling elk. These are the sounds of the Xanterra Travel Collection®. Immerse yourself in them as you #RoamFromHome with our new Spotify playlist.
#RoamFromHome Scavenger Hunt
We're inviting you to join the Xanterra community on a colorful scavenger hunt. It's the ultimate #RoamFromHome activity: all items can be found around your home, in your camera roll, or in your own backyard.
Mad Lib: Your Dream Xanterra Vacation
Now more than ever, we're all dreaming of destinations we long to go. Use our new downloadable Mad Lib to tell us where in the world you're dreaming of going when the time comes.
For more travel experiences to Beautiful Places on Earth™ available from Xanterra Travel Collection® and its affiliated properties, visit xanterra.com/explore.