There's nothing like an epic trip to inspire a new outlook, personal breakthroughs, and an overall sense of contentment. Here's how to create a transformational trip.
Travel holds the potential to create meaningful and lasting change in all of us. It can help us cultivate a sense of belonging. It can expand our sense of purpose. It can make us feel immensely grateful for all we have, and inspired to go after what we don't yet have but deeply want. Sure, there are times when you might travel to escape your monotonous or hectic day-to-day schedule, or other times when all you want to do is relax. But if you're looking for a journey that has the potential to truly transform you, follow this advice.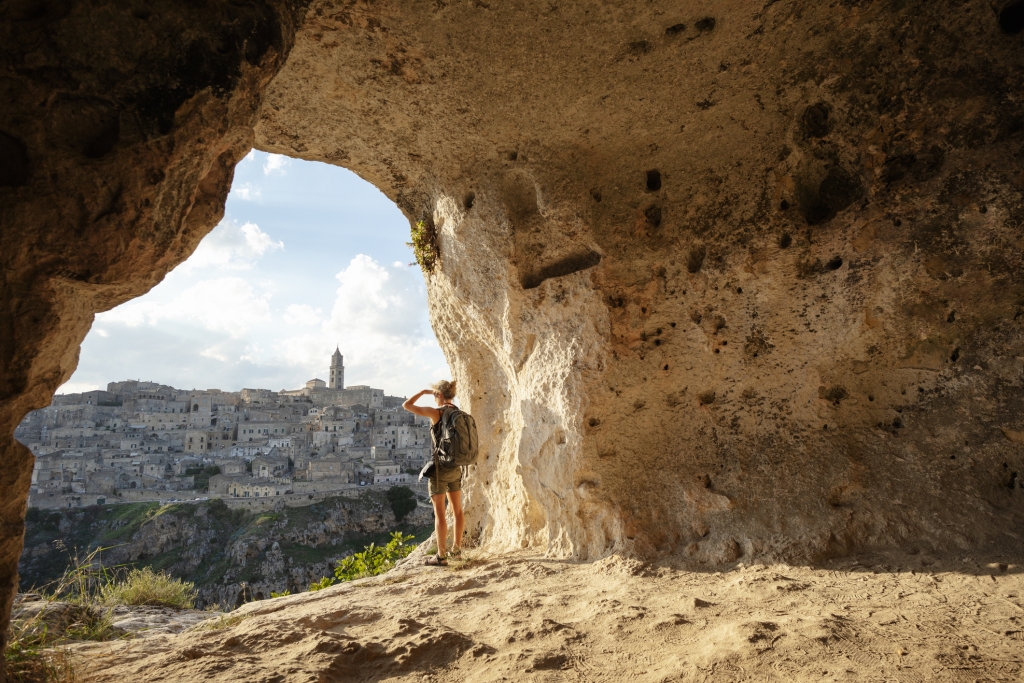 Dare to fly solo.
When most of us think about travel, we assume we'll go with loved ones. Yet some of the most transformative adventures can happen when you travel on your own, says Phoebe Kittredge, tour designer for VBT Bicycling Vacations and Country Walkers. "Traveling alone can really put you out of your comfort zone, which can show you what you're capable of on many different levels," she says.The beauty of traveling with VBT and Country Walkers is that solo travelers can push their boundaries while feeling safe, comforted and welcomed on a tour.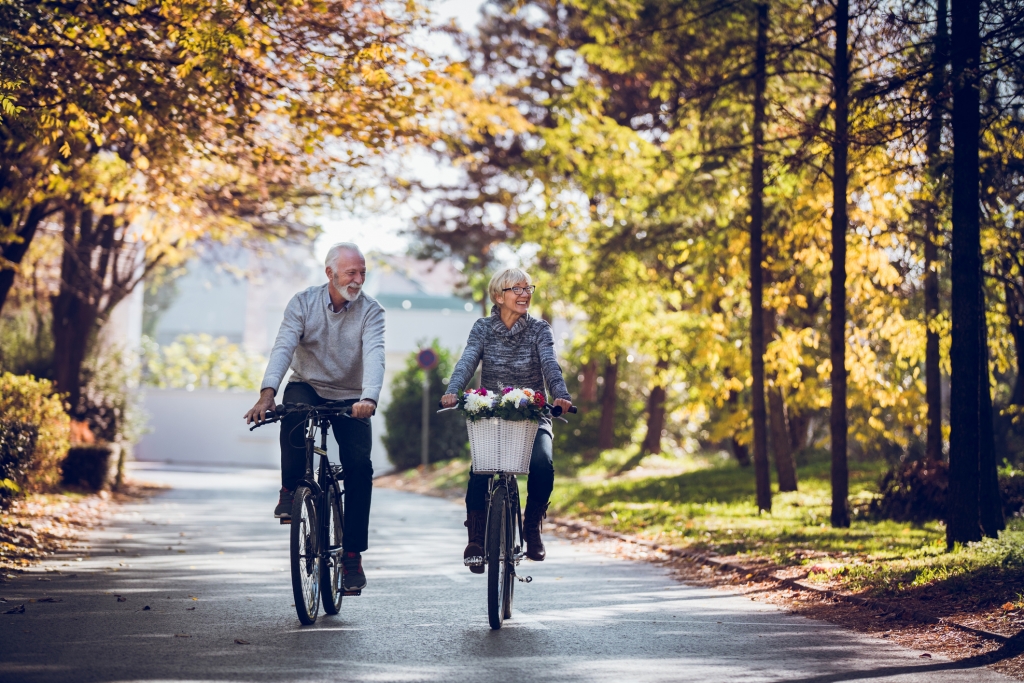 Step out of your comfort zone.
Just as pushing yourself physically can help you transform, so can having new cultural experiences that invite you to shift your perspective of not only yourself and others, but also the world. "One of the most amazing things about traveling is that we begin to see we're more alike than we are different," says Kittredge. "And when you can expand your mind that way, you come back home with a sense that we're not so separate after all."
Say "yes" to the tough stuff.
Trips that prompt you to push yourself can inspire you to confront old, limiting beliefs. "Taking an extended trip that involves an activity you do only casually, like biking or hiking, can help you get a new sense of your own strength and capabilities," says Kittredge. "Your group members become your team, cheering you on to do what you originally thought was impossible. It's amazing to see this transformation—and watch people bring that sense of accomplishment home with them."
Listen for the sound of silence.
No matter what type of travel you're doing, there will be quiet times—whether you're cycling or walking to your next destination, traveling by bus or train, or simply wandering around a city or small town. While your first instinct might be to take out your phone and start posting to social media, staying in a quiet space can have big benefits. "It's in these quiet stretches that your mind has the freedom to expand," says Kittredge.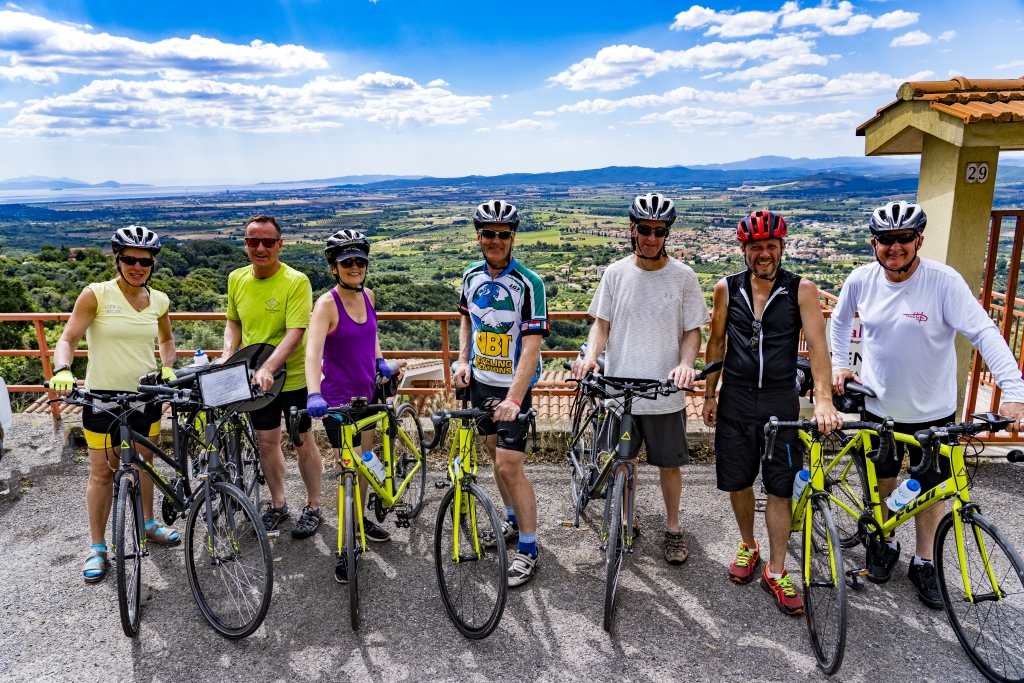 Take lots of pictures and notes.
Snapping plenty of selfies and posting about your journey on social media can be a great way to cement what you're learning and serve as an online journal that you can refer to when your vacay high (and motivation) starts to fade, says Kittredge. "It can also remind you of various cultural practices—like morning meditations or afternoon tea—that you might want to recreate in your own way when you're back home," she adds.
Reflect on your trip again and again.
Once you're home and solidly back in your go-to routine, revisit your Instagram feed with all those epic pictures and notes about your trip. You might even whip out your journal and start writing about specific memories that stand out to you—times when you felt strong and empowered, or moments that sparked new insights. "Doing this can help you reconnect to the experience that triggered your transformation," says Kittredge.
How to Explore
VBT Bicycling Vacations offer more than 55 deluxe, small-group bicycling, and barge & sail vacations in 27 different countries and 10 U.S. states. They are the value leader in active biking vacations and have been rated among the "World's Best Tour Operators" by the readers of Travel + Leisure for seven years. Each trip includes all accommodations, many meals, two expert local trip leaders, unique sightseeing and cultural activities, and full van support. Unlike other companies, VBT also includes round-trip international airfare from more than 30 U.S. cities and select Canadian cities for all overseas vacations. Visit vbt.com or call 800-245-3868 for more information.
Hidden wonders. Tucked-away ports. Secluded beaches. Windstar's elegant, smaller ships carrying less than 350 guests bring these magical places within reach, in ways bigger ships can't. Feel what it's like to get close enough to see the narrow confines of the Corinth Canal or the delicate green-and-brown mantle of Iceland's Surtsey Island. Find new perspectives that deepen your understanding of iconic destinations and enrich your enjoyment of other cultures. This is travel that's 180 degrees from ordinary, revealing worlds only a select few will ever see. WindstarCruises.com
For more than 40 years, Country Walkers has provided active, immersive, and unforgettable travel experiences on five continents. They offer two distinct ways to explore: scheduled, small-group Guided Walking Adventures and independent Self-Guided Walking Adventures. On tour, guests enjoy superb local cuisine, first-class guides, fine accommodations, and authentic cultural and natural encounters. Visit countrywalkers.com or call 800-234-6900 for more information.
Holiday Vacations is one of America's most reputable tour companies, with 46 years of experience. As a nationwide provider of air, rail, motorcoach, and cruise guided vacations to more than 65 destinations worldwide, their packages are inclusive of all airfare, fine hotels, meals, and must-see attractions. Expert tour directors handle all travel details, assuring you a carefree and memorable vacation. Visit holidayvacations.com for more information.
For A World of Unforgettable Experiences® available from Xanterra Travel Collection® and its affiliated properties, visit xanterra.com/stories.