Anytime is the Right Time to Take a Vacation
When people dream about their next vacation, they typically picture a summer getaway. That's totally understandable, especially if the kids are going to be out of school, or you're picturing long, lazy days at the beach. But think about breaking free of the summer vacation habit. Many top destinations are even better during fall, winter, and spring, which also are often inexpensive and less crowded times for travel. Throughout the year, the companies of the Xanterra Travel Collection® offer all sorts of adventures, including Windstar Cruises' small ship, yacht-style cruising; expert-led or self-guided walking excursions with Country Walkers; award-winning bicycling journeys with VBT Bicycling Vacations; and unparalleled guided vacation experiences with Holiday Vacations. A number of Xanterra's national park lodges and hotels, including at such iconic parks as the Grand Canyon, Zion, and Yellowstone, also remain open even in winter and are the perfect bases for exploring America's most spectacular landscapes.Take a look at these journeys and you'll soon realize that summer isn't the only prime time for a vacation in destinations across North America—from the Caribbean to British Columbia, and from the desert Southwest to the forests of New England.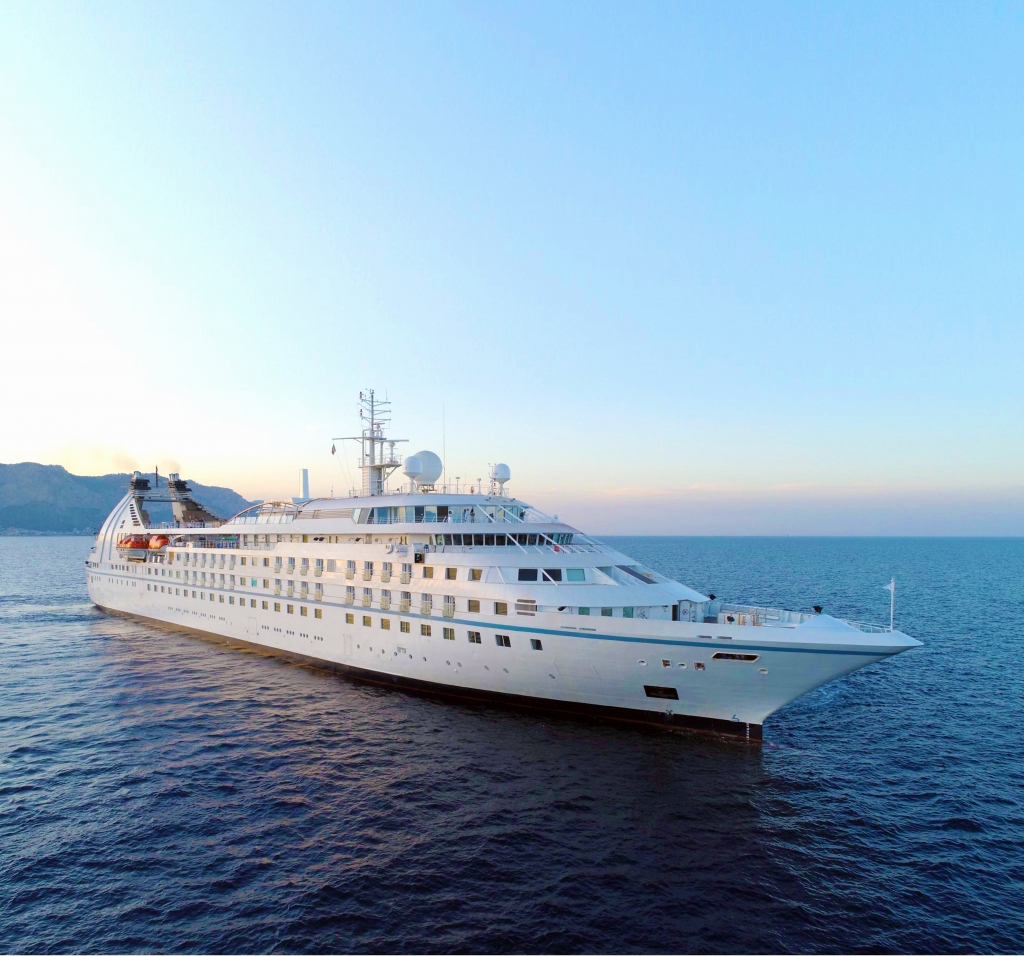 The Caribbean: Endless Summer
Just because you're traveling in winter doesn't mean you have to give up the pleasures of summer. Windstar's line-up of winter journeys explores the very best of the Caribbean Sea: turquoise coves for snorkeling, long stretches of sun-soaked white-sand beaches, and picture-perfect historic harbor towns filled with boutiques. The seven-day St. Maarten and the Virgin Islands cruise has all that and more, including a trip to see a village on Montserrat that's buried in volcanic ash like some modern-day Pompei.On the Jewels of the Windward Islands cruise, set sail from Bridgetown in Barbados and spend seven days island hopping as you visit such UNESCO World Heritage Sites as The Pitons, the dramatic rock formations that rise more than 2,500 above the waters of St. Lucia. Beyond the incomparable scenic beauty, history buffs will love outings to see Bridgetown's 18th-century English garrison and the Martinique sugar estate where French Empress Josephine, wife of Napoleon Bonaparte, grew up.Or for another remarkable Caribbean journey, explore the Panama Canal, climb an ancient Mayan pyramid, and hike to a rainforest waterfall on Windstar's epic 10-day cruise between Colón, Panama and Miami.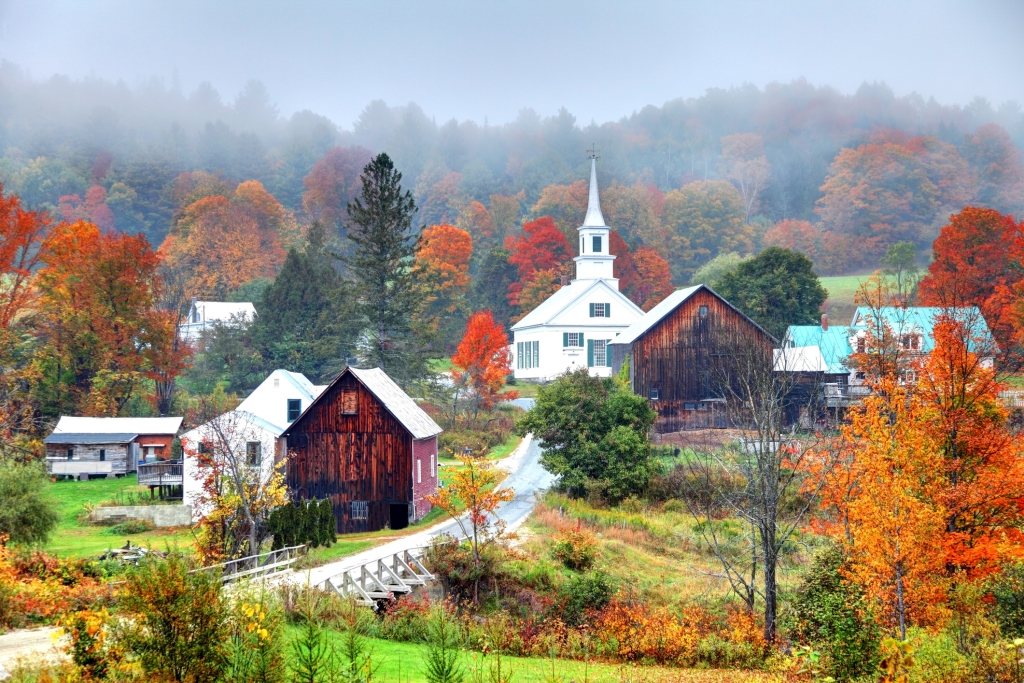 The Colors of New England
In autumn, New England blazes with color as sugar maples paint the landscape with brilliant yellows, oranges, and reds. On the Vermont: Fall Foliage walking tour with Country Walkers, you'll savor this incomparable display as you amble between picturesque villages, with overnight stays at historic inns (including Stowe's Green Mountain Inn, a landmark listed on the National Register of Historic Places). The pace is easy and expert guides will offer insights into such New England traditions as maple sugaring. You'll even get to visit with George Woodard, a third-generation dairy farmer and storyteller, whose tales will bring alive the history and lore of Vermont.Autumn is also the ideal time to experience the New England coast on the six-day Maine: Acadia National Park tour with Country Walkers. Hike along craggy coastal cliffs, climb to the summit of 1,530-foot Cadillac Mountain, and follow the Bubbles Loop around the tranquil waters of the park's Jordan Pond. While the daily mileage is moderate, you'll definitely build up an appetite for such classic Maine favorites as steamed lobster and littleneck clams.If bicycling is more your speed, VBT Bicycling Vacations also leads guided journeys that explore the best of Maine and Vermont, as well as the unforgettable six-day Massachusetts: Cape Cod and Martha's Vineyard tour. The pedaling is easy along the paved Cape Cod Rail Trail, and the tour combines the natural splendors of such destinations as the Aquinnah Cliffs with stops at art galleries—and of course, plenty of fresh, local seafood.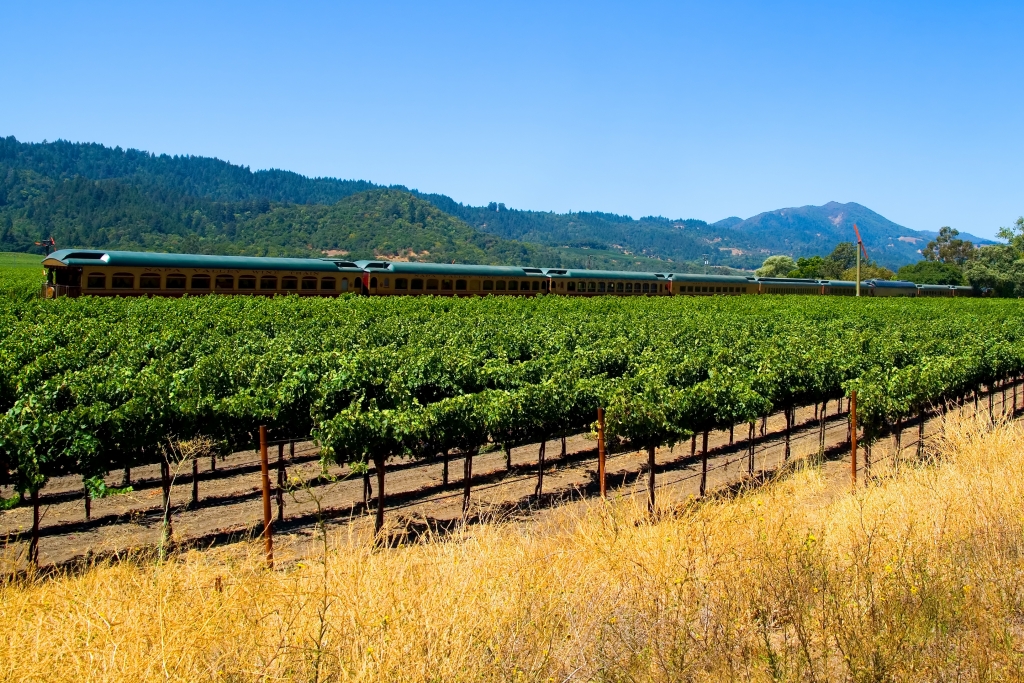 Whales, Woods, and Wine on the Pacific Coast
British Columbia's wild and untamed Vancouver Island is a world apart from the sophisticated, cosmopolitan city of Vancouver, even though it's just a 90-minute ferry ride away across the Strait of Georgia. Canada's third largest city is the starting point for Country Walkers' British Columbia: Vancouver Island, an immersive six-day tour with spring and fall journeys that explores a primeval realm of black bears, whales, and towering 800-year-old trees. The island's human history is every bit as diverse as its pristine terrain, and the tour ranges from an ancient First Nations canoe beach to high tea in Victoria, a graceful city with a reputation for being "more English than England."You can also discover the different sides of Northern California on Country Walkers' self-guided California: San Francisco to Point Reyes. The six-day self-guided trek, with tour dates beginning in March through November, travels from the streets of San Francisco, into the cathedral-like redwood forests of Muir Woods National Monument, and all the way out to the windswept beaches and dramatic headlands of Point Reyes National Seashore. With stays at such upscale spots as Muir Beach's Tudor-style Pelican Inn and seasonal farm-to-fork dining at Point Reyes' Olema Inn, you'll be rewarded for your days on the trail with plenty of refined pleasures by night.That's also true on another Golden State adventure—VBT's California: Wine Country & the West Coast. During the six-day ride (with spring and fall departures), you'll pedal the shores of Bodega Bay and into America's most renowned wine regions, including both the Napa and Sonoma valleys. Along the way, you'll have the chance to taste premium varietals and browse the upscale boutiques in such classic wine country towns as Healdsburg and Sonoma.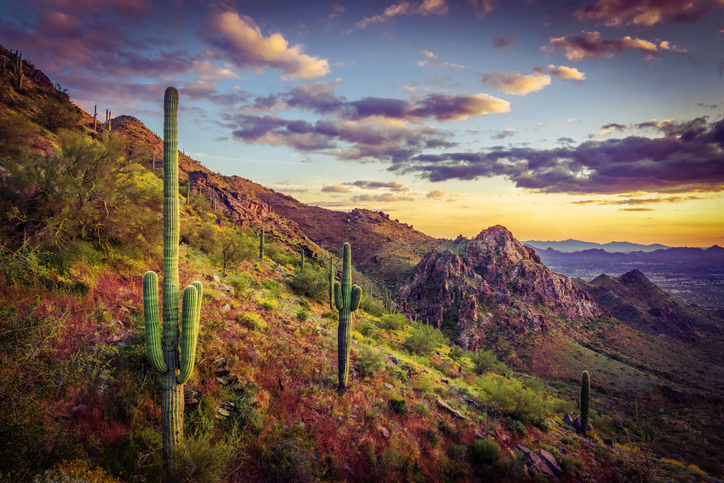 Southwest Sojourns
VBT's Arizona: Saguaro National Park & The Sonoran Desert will forever change the way you think of the desert. The iconic, towering saguaros you'll see on this looping seven-day ride through southeast Arizona may come as no surprise. But you probably never expected to visit a winery in the Southwest, or to see multiple species of brilliantly colored hummingbirds flitting about the gardens of a secluded Spanish-style bed-and-breakfast. And historic Bisbee is a town like another, a onetime center for copper mining that has found new life as a funky, sometimes eccentric artists' colony. Take your pick of fall, winter, and spring tours.The red rock country of the Southwest's national parks rivals the most dramatic, beautiful, and colorful landscapes anywhere on the planet. There's no better way to see the region's remarkable terrain than on Holiday Vacation's Bryce, Zion, & the Grand Canyon tour, an immersive exploration of these national parks and such nearby destinations as Salt Lake City and Moab. For 10 days, you'll be surrounded by terrain that's like something out a dream as you gaze down into Bryce Amphitheater, a labyrinth of surreal, eroded formations known as hoodoos, and look out to the imposing monoliths of Monument Valley, the longtime filming location for classic westerns.
For more travel experiences available from the Xanterra Travel Collection® and its affiliated properties, visit xanterra.com/stories.