Avoid the Holiday Hangover with a Stay at The Oasis at Death Valley
De-stress and recoup in the spa, spring-fed pools, fitness center, and verdant oasis setting.
For all the joys of the holiday season, along with the good times with family, gift giving, and all that endless eating comes a whole lot of stress. Most of us need a holiday to recover from the holidays. And when you need to get re-centered, nothing beats the middle of nowhere — such as an escape to The Oasis at Death Valley (formerly the Furnace Creek Resort) in California.
With Las Vegas 120 miles distant and the rest of civilization a good 100 miles away, The Oasis at Death Valley lets you retreat from the sometimes frenetic pace of modern life into a timeless desert landscape of enveloping silence and inspiring beauty. So while it may sound counterintuitive, Death Valley, the hottest spot on Earth, is the perfect place to chill out.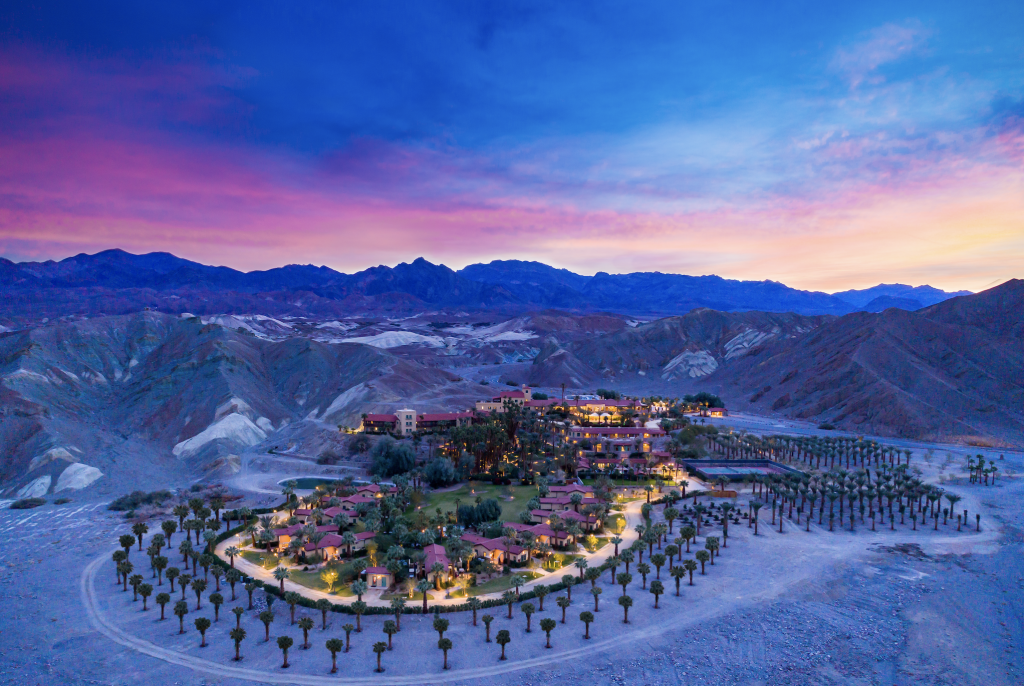 A full-service resort, The Oasis at Death Valley provides a comfortable, even luxurious base while you explore the rugged terrain of Death Valley National Park. You certainly won't be roughing it, especially after recent improvements that have made facilities at the resort's two hotels, The Inn at Death Valley and The Ranch at Death Valley, better than ever.
Considering that Death Valley is the driest spot in North America, new guests are always delighted to discover that both the inn and ranch feature large, inviting swimming pools. What's even more surprising, these pools are filled not with imported water but instead are fed by nearby hot springs that deliver a steady flow of soothing 82-degree water.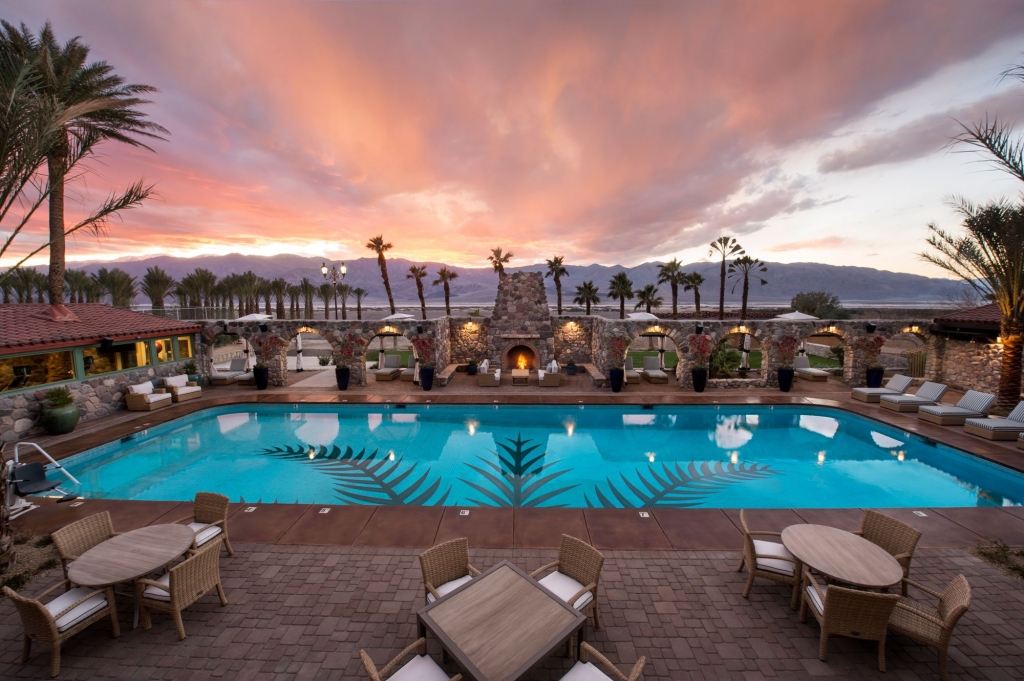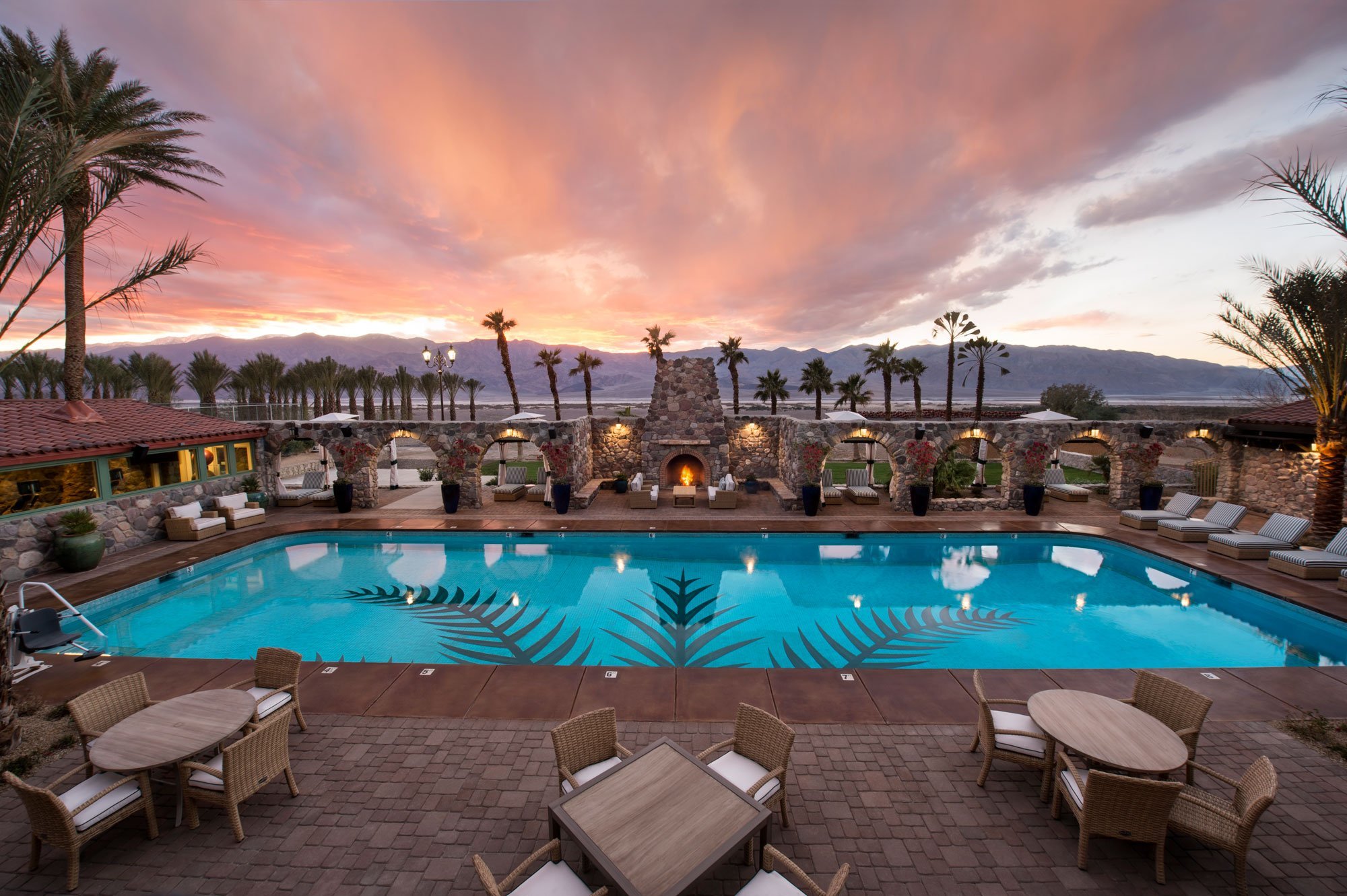 Few experiences are more sublime than a dip in these pools. During summer, a soak is positively refreshing. But in the cool of a winter night, the contrast between the brisk air temperatures and the warmth of the water is absolutely invigorating for body and spirit — especially as you gaze up at a clear desert sky filled with countless stars.
While the existing flow-through system (which allows fresh water to enter as older water is released, then used for irrigation and other purposes at the resort) will continue to operate, the pool itself and the deck are undergoing significant upgrades.
If you're looking to de-stress, just spend time at the pool: New palm trees will create more shade and guests can settle into recently added cabanas. The addition of a pool bar serving cocktails, beer, and smoothies, as well as light fare, means you can enjoy drinks and snacks without having to leave the pool area. And anyone vowing to live a purer, more natural life in the New Year will be happy to know that because the pool gets replenished so frequently with new flows from the spring, the water doesn't require chlorine or other chemical treatments.
Speaking of New Year's resolutions: Almost everybody makes the twin pledge to lose weight and exercise more frequently in the coming year. You can jump start your new exercise regimen with a workout at the inn's expanded fitness center, which is one-third larger than the previous workout area.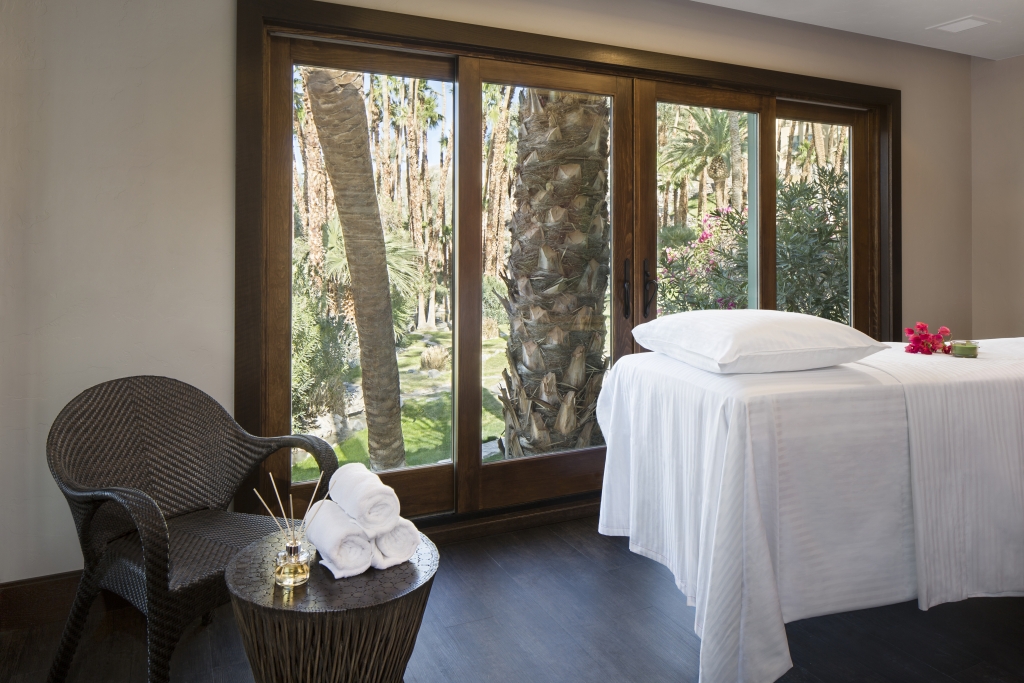 Whether you exercise here at the resort or spend the day challenging yourself on hikes into one of Death Valley National Park's rugged, colorful canyons, you can soothe your tired muscles with a sauna or a massage at the inn's wellness center. It's on the opposite end of the pool from the fitness center and has two treatment rooms, plus a relaxation area with a waterfall that overlooks the gardens. Experienced therapists will work out all of those pesky kinks and relax both mind and body with a diverse menu of treatments, including Swedish and hot stone massages. Just try getting that kind of pampering in other national parks!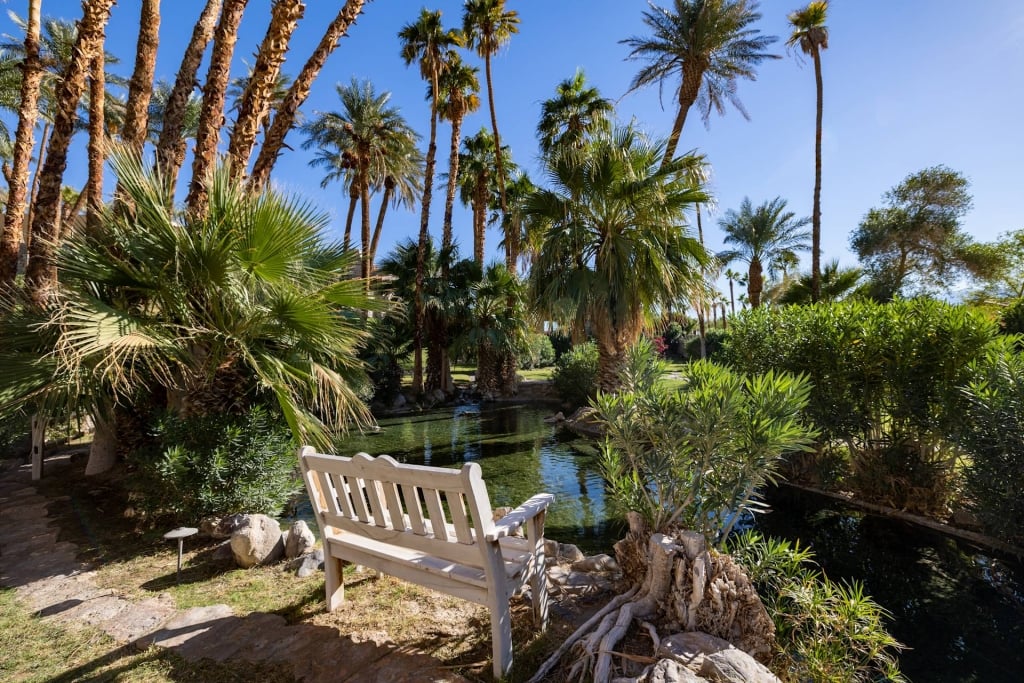 Not only will new amenities at the resort help you relax but also improvements to the grounds and landscaping will make both the inn and ranch even more beautiful and tranquil. Existing stands of mature date palms, which make the grounds truly feel like an oasis, are receiving some TLC to keep them robust and healthy. An array of new plantings has created a lusher setting for guests to enjoy.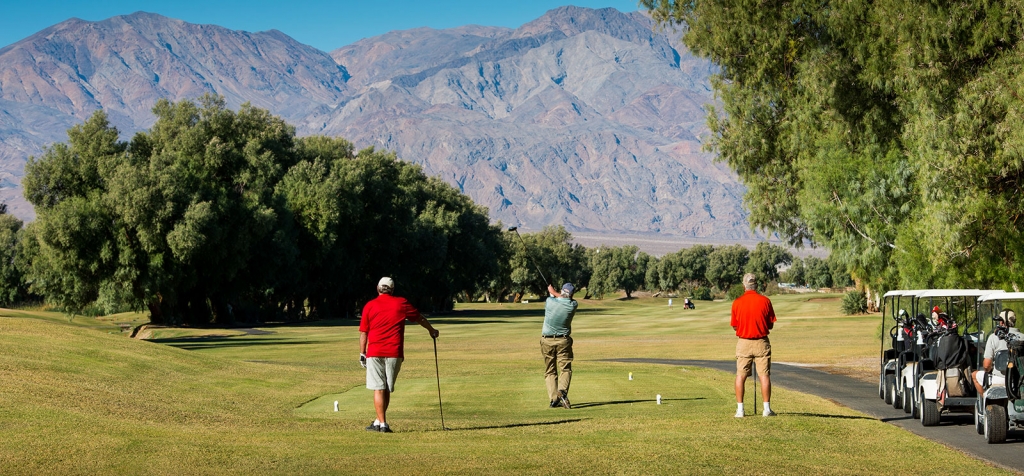 Thanks to the elimination of large areas of turf at the Furnace Creek Golf Course and improvements to the resort's irrigation systems, this more verdant setting won't result in any increased water usage. And knowing that you're part of the solution, not part of the problem? That means you'll have one less thing to get stressed about.
How to Explore
The Oasis at Death Valley in Furnace Creek is situated in a lush oasis surrounded by the vast and arid desert of Death Valley National Park — just 120 miles northwest of Las Vegas and 275 miles northeast of Los Angeles. The resort encompasses two hotels — the historic AAA Four Diamond, 66-room Inn at Death Valley and the family-oriented, 224-room Ranch at Death Valley. The entire resort is undergoing a complete renaissance with an extensive renovation to be completed in the spring of 2018. The resort includes natural spring-fed pools, an 18-hole golf course, horse and carriage rides, world-renowned stargazing — and is surrounded by Death Valley National Park's main attractions. For information and reservations, visit The Oasis at Death Valley or call 800-236-7916.
For more travel experiences to Beautiful Places on Earth™ available from Xanterra Travel Collection® and its affiliated properties, visit xanterra.com/explore.