Bucket-List Trips to Fuel Your Wanderlust
Whether you want to go near or far, now's the time to plan your bucket-list trips
Wanderlust calls us all. Whether you want to go near or far, now's the perfect time to plan future bucket-list trips. Here are nine destinations, both domestic and international, that you shouldn't miss.
International: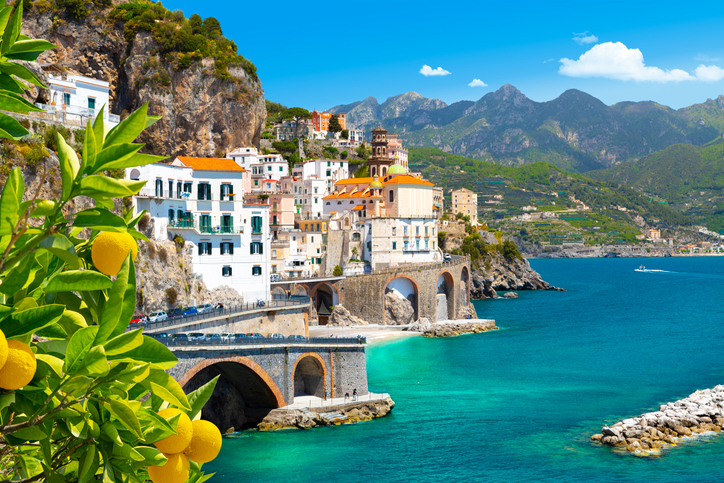 1. Italy: Go on a Culinary Tour
Calling all foodies! Embrace the Slow Food Movement in its birthplace, the Piedmont region of Italy. Savor every step by meeting artisanal beekeepers, vintners, and cheese makers; sampling world-class wines in renowned cellars; searching for truffles with an expert forager; taking a grappa tour with a local family; and making pasta during a cooking class at a farmhouse restaurant or wood-fired pizza at a country retreat. Be sure to try the legendary sheep cheese — made in the metodo tradizionale with milk from Langhe ewes.
Along the way you'll follow ancient trails and stop in walled hilltop towns that have followed the same culinary traditions for centuries. The Piedmont is a feast of Italian culture and cuisine. Take it slow and buon appetito!
You can visit Italy on a Country Walkers, VBT Bicycling Vacations, or Holiday Vactions tour, and on yacht-style Windstar Cruises.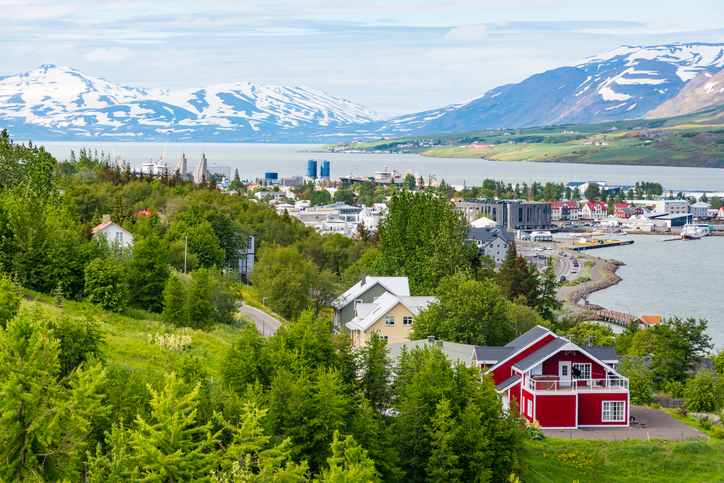 2. Iceland: Circumnavigate the Island
Fantastical fjords. Thundering waterfalls. Remote fishing villages. Enjoy all these and more on a tour of Iceland, where the dramatic scenery and show-stopping landscapes of this bucket-list destination are on full display.
Soak in Reykjavik's famous Blue Lagoon, a comfy 98-104°F year-round. Visit the island of Heimaey, the Pompeii of the North, covered in ash by a catastrophic 1973 eruption. Take a polar flight to Grimsey Island and stand half in, half out of the Arctic Circle. Spend the night in Seydisfjordur with its colorful historic houses imported from Norway by wealthy merchants at the turn of the 20th century. And admire the rainbow-colored beauty of Godafoss, known as the "Waterfall of the Gods." Consider yourself lucky to enjoy experiences you won't soon forget.You can visit Iceland on a circumnavigation cruise from Windstar Cruises, on a walking tour from Country Walkers, and a coach tour from Holidays Vacations.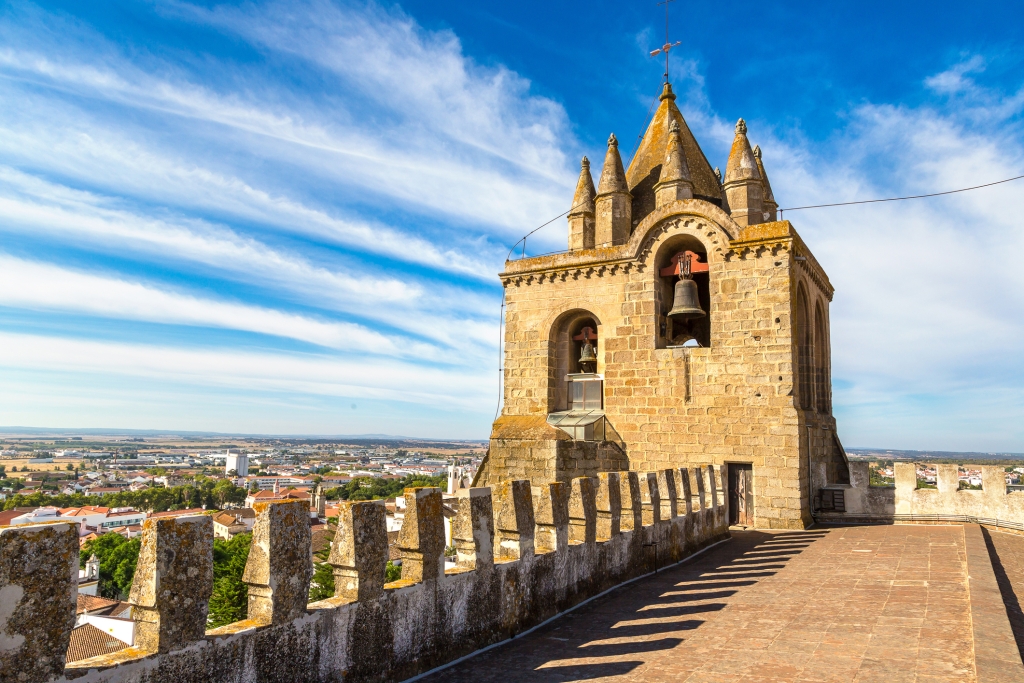 3. Portugal: Discover its Best-Kept Secret
Shh! Discover a secret corner of the country on a route that meanders through the Eastern Algarve and Alentejo's high plains, a scenic region of fortified towns and traditional villages. Follow quiet roads via ancient cork forests, verdant vineyards, and olive groves, sampling wines along the way. Discover two medieval hilltop towns, Monsaraz and Mértola, and explore their winding cobbled streets and imposing stone castles. Visit the UNESCO World Heritage Site of Évora with its macabre Chapel of the Bones, built by 16th-century Franciscan monks. Take an afternoon river cruise on the Guadiana River near the Spanish border. And savor Portugal's seafood-rich Mediterranean cuisine.You can visit Portugal on a biking tour of the Eastern Algarve or a walking tour of the Douro Valley, both from VBT Bicycling Vacations; on walking tours from Country Walkers; and on a Windstar cruise of Portugal's islands.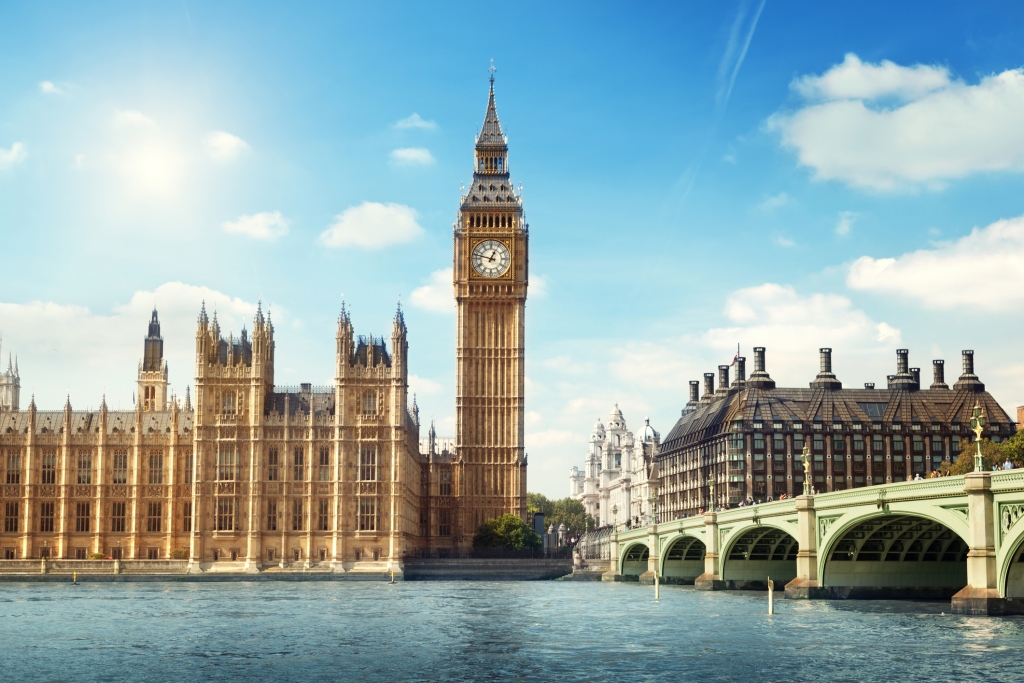 4. England: Hike the Scenic Lake District
Immerse yourself in a storybook world of rose-trellised cottages, bucolic sheep pastures, sparkling lakes, and gently rolling hills. See why the scenic Lake District inspired the likes of painter J.M.W. Turner and writers William Wordsworth, Samuel Coleridge, and Beatrix Potter.
Let the region's literary legacy comes to life during a tour of Wordsworth's Rydal Mount country home. Walk past the remains of prehistoric settlements in Lake District National Park and visit the Celtic-era village of Pooley Bridge, where you can partake of traditional drink, food, and hospitality. Stroll through one of the region's prettiest dales, skirting the lakeshores of Grasmere and Rydal Water. Venture to the scenic Langdale Pikes, the Lake District's highest mountains, and walk between the hamlets of Skelwith Bridge and Elterwater into the valley of Great Langdale. Along the way, enjoy towns with homey pubs and shop-lined streets, where the welcome mat is always out.
You can a visit England's Lake District on a guided walking tour from Country Walkers, on a walking tour of the Cotswolds from VBT Bicycling Vacations, and on two coach tours from Holiday Vacations.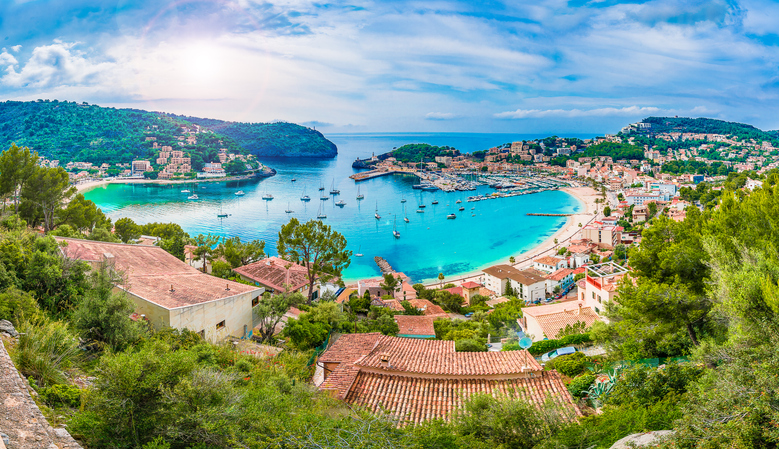 5. Spain: Join the Pilgrims on the Classic Camino de Santiago
Looking for a spiritually inspiring trip? Then the storied Camino de Santiago pilgrimage trail is for you. You'll join countless other pilgrims on this sacred route from the rugged Pyrenees to the plunging hills of Basque country to the vineyards of La Rioja to the medieval cobblestone streets of Santiago de Compostela.
You'll traverse brilliant sunflower fields, medieval towns, and olive groves, stopping to explore countless Gothic cathedrals and churches. Tour the spectacular Episcopalian Palace in Astorga, one of the only Gaudí buildings outside of Catalonia. Sample local wines and tasty tapas in cozy bars and eateries along the way. And end your journey with a powerful pilgrim's mass in Santiago de Compostela, along with all the others who have completed this life-changing route.
You can visit Spain on a Country Walkers or VBT Bicycling Vacations tour as well as on a Windstar cruise.
Domestic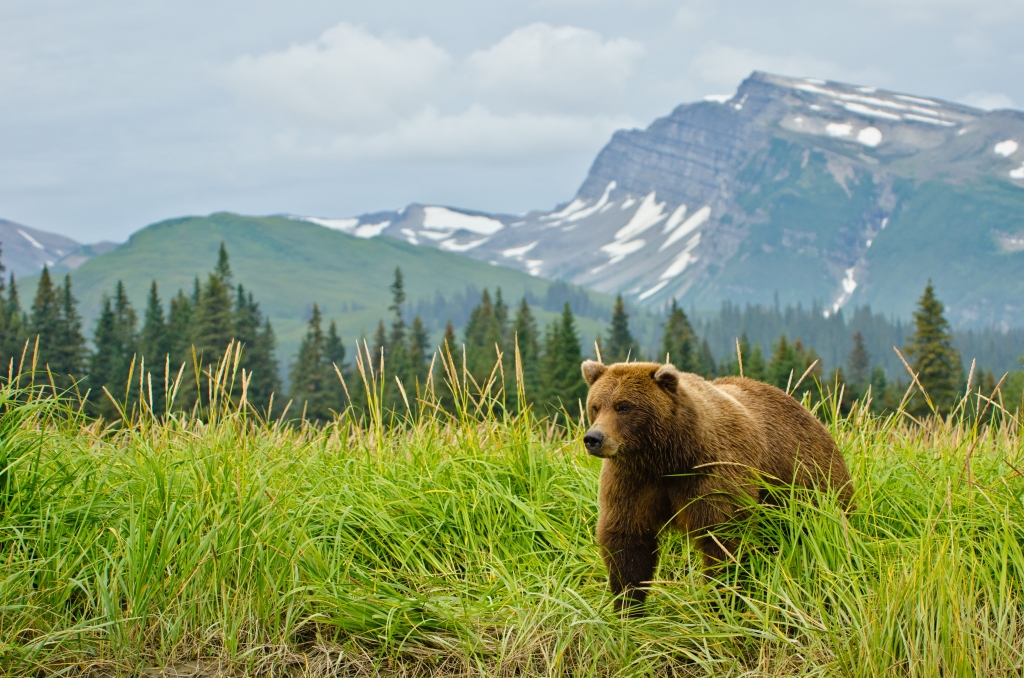 6. Alaska: Take in the Scenic Splendors
Alaska's spectacular scenery is in a class of its own — from glaciers and fjords to native villages.
Visit Ketchikan, a former mining supply outpost for Skagway-bound adventurers. Wander among the world's largest totem pole collection before feasting on Chinook salmon paired with a side of sourdough bread and a local microbrew. Admire the glaciated slopes and ice floes of Alaska's Misty Fjords, Tracy and Endicott Arms, and Kenai Fjords, while keeping an eye out for the telltale spray and black fins of orca pods. Disembark in Seward and ride a deluxe domed train inland to Fairbanks and six-million-acre Denali National Park, where you might spot caribou, foxes, Dall sheep, grizzlies, and wolves. Take a journey to Mendenhall Glacier in Juneau and explore the Russian heritage of Sitka embodied in its St. Michael's Cathedral, the earliest Orthodox cathedral in the New World. From natural beauty to historical touchstones, Alaska delivers a world-class punch.
You can visit Alaska with Windstar cruises and Holiday Vacations.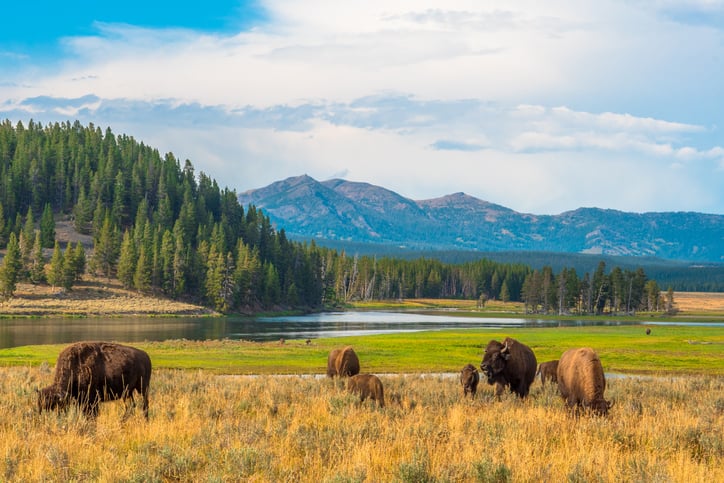 7. Yellowstone: Go Wildlife Watching
The nation's first national park promises bison and bears and wolves, oh my! You can stay in one of the park's iconic lodges, such as the classic Lake Yellowstone Hotel, Mammoth Hot Springs Hotel, or the Old Faithful Inn, during your visit to America's Serengeti. A number of tours get you up close and personal to the park's thrilling animals, which include moose, coyotes, bighorn sheep, and foxes, too. Birdlife features osprey, red-tailed hawks, and mallard ducks. The Wakeup to Wildlife tour offers great opportunities to see mega-fauna grazing or hunting on the open hillsides. Or Evening Wildlife Encounters takes you to some of the park's high meadows to glimpse the wild species there.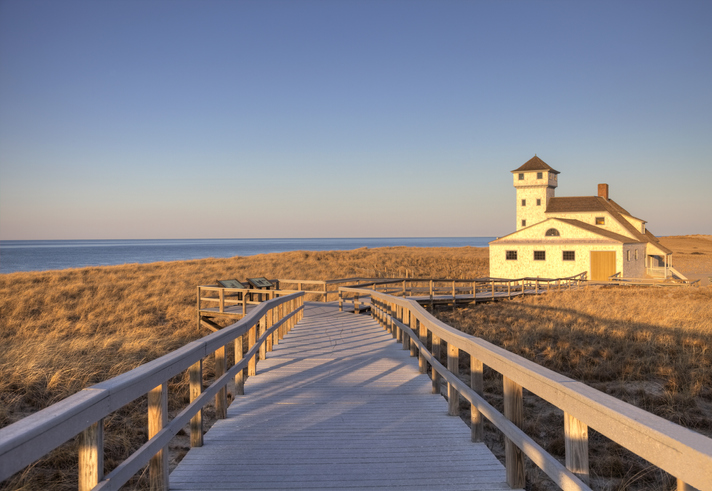 8. Coastal New England: Bike the Byways of Cape Cod and Martha's Vineyard
Cycle the easy scenic paths of Cape Cod and Martha's Vineyard. Collect Insta-worthy moments at charming lighthouses, gingerbread cottages, and artists' colonies. Stop and reflect on unspoiled beaches, sweeping dunes, and serene marshes. Each day you'll relish the bracing salt air and ocean breezes before sitting down to tasty seafood plucked right from the sea.Ride the Cape Cod Rail Trail and enjoy its lovely vistas. Pause for a picnic lunch along the Cape Cod National Seashore. On Martha's Vineyard, explore the State Beach bike path and cycle through the bucolic Correllus State Forest. Pedal along the island's soaring Aquinnah cliffs and through Menemsha village. You'll not soon forget this lovely corner of New England.
New England options include a biking tour of Cape Cod and Martha's Vineyard and a biking tour of coastal Maine, both with VBT Bicycling Vacations; a walking tour of coastal Maine with Country Walkers; a New England and St. Lawrence Seaway cruise with Holiday Vacations; or a cruise of New England and the Maritimes with Windstar Cruises.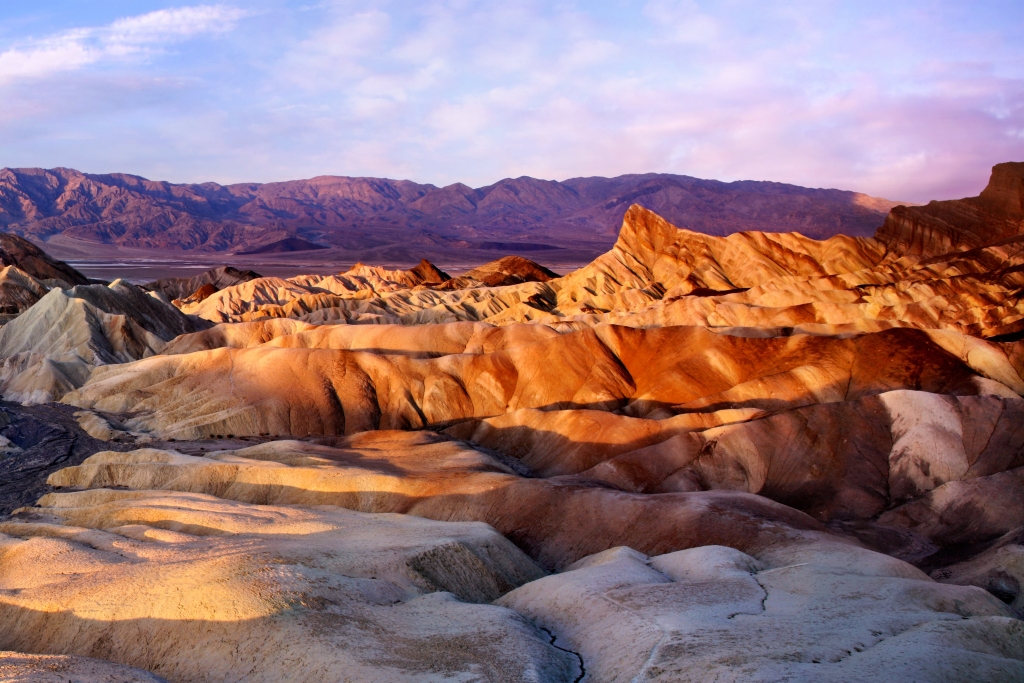 9. National Parks: Take a Classic Road Trip
Is there anything more American than taking to the open road and driving to our greatest scenic treasures: the national parks? By starting in Las Vegas, you can follow the freeways to three of the nation's most iconic and diverse parks: Death Valley, Grand Canyon, and Zion. So get into the Easy Rider spirit and head out on the highway.
Death Valley beckons with some of the world's most dramatic desert landscapes in the largest national park outside of Alaska at 3.3 million acres. After leaving the big city behind, you won't have to travel far to feel a million miles from everything in the nation's hottest, driest, and lowest national park.
Take the 164-mile-long scenic route along semi-deserted desert roads and past craggy mountains, which takes a little under 4 hours to drive. That is, if you can resist pulling over for one stunning photo op after another. (There's a shorter 2.5-hour route). The road climbs over the Salsberry Pass at 3,315 feet before dropping into Badwater Basin, the lowest point in North America at 282 feet below sea level. Continue past the Devil's Golf Course, a large salt pan with jagged rocks so remarkably serrated that "only the devil could play golf on such rough links," and past Artist's Drive, lined with desolate mountains and canyons "painted" in gorgeous colors, to Furnace Creek. Once you reach the Furnace Creek oasis, be sure to base your stay at the iconic Oasis at Death Valley with its two newly renovated hotels: the luxurious and historic AAA Four-Diamond Inn at Death Valley and the family-friendly Ranch at Death Valley.
Grand Canyon National Park is always an awe-inspiring destination. Long considered one of the Seven Wonders of the World, the park's one-mile-deep gorge attracts millions each year to gape at its jaw-dropping size and surreal geological forms and colors.
The 260-mile drive from Las Vegas to the Grand Canyon South Rim takes about 4.5 hours via highway 93 south from Las Vegas to Interstate 40 east to Highway 64. You'll travel through stunning desert landscapes in southern Nevada and northern Arizona. So be sure to take in two watery highlights along the way: manmade Lake Mead and the impressive Hoover Dam, which you can tour. Then cross over the Colorado River into Arizona heading to two towns located on the remains of iconic Route 66. Get your kicks in Seligman, where the famous route was born, and Williams, a funky throwback to that era. Williams is also the departure point for the Grand Canyon Railway, which makes daily trips to the South Rim. Just outside the park entrance you'll pass through the small tourist town of Tusayan, high in the Kaibab Forest.
The best way to get the most out of your park visit is to stay on the South Rim at one of the six Grand Canyon National Park Lodges — from the iconic El Tovar Hotel, considered the crown jewel of national park hotels, to the rustic and historic Bright Angel Lodge, to Phantom Ranch, the only lodging below the canyon rim.
Though not as well known as Grand Canyon, Zion National Park in Utah boasts equally astonishing scenery. A timeless sanctuary of massive sandstone cliffs in cream, pink, and red — some as high as 3,800 feet — it boasts narrow twisting slot canyons carved by wind, water, and time.
The 165-mile 2.5-hour drive from Las Vegas passes through scenic canyons carved out by the Virgin River. You'll drive by sparkling Lake Mead and the town of Mesquite, Nev., a hub for casinos, resorts, and world-class golf courses. Crossing into Utah via gorgeous red rock scenery, you'll reach the towns of St. George, another golfing center, and Hurricane, with its striking sand dunes, red cliffs, and two reservoir lakes.
Centrally located in the park, Zion National Park Lodge offers the only in-park accommodations. Surrounded by spectacular 2,000-feet-high canyon walls, it has heart-stopping views from everywhere in the lodge.
You can also take a road trip to Grand Canyon on a coach tour from Holiday Vacations, or visit both Grand Canyon and Zion on a coach tour from Holiday Vacations. Or you can hike Zion on a walking tour from Country Walkers.
How to Explore
For more travel experiences to Beautiful Places on Earth® available from the Xanterra Travel Collection® and its affiliated properties, visit xanterra.com/stories.