Committed to Reducing Waste
You're likely familiar with the call to "leave no trace" when you head into the wilderness.
Xanterra Travel Collection® strives to go one step further and leave our national parks better than we found them. One visible sign of our impact on the environment is solid waste. In a throwaway culture, we're doing our part to set the course for a world without waste. One of our primary sustainability goals is a 5% reduction in waste sent to landfills annually.
Our park properties buy durable products, which means less frequent replacements. We have eliminated the plastic bags used to package T-shirts at some locations. Our restaurants buy from local suppliers who provide products in returnable containers.
In addition to these practices, here are some of the most innovative and downright curious ways we reduce waste: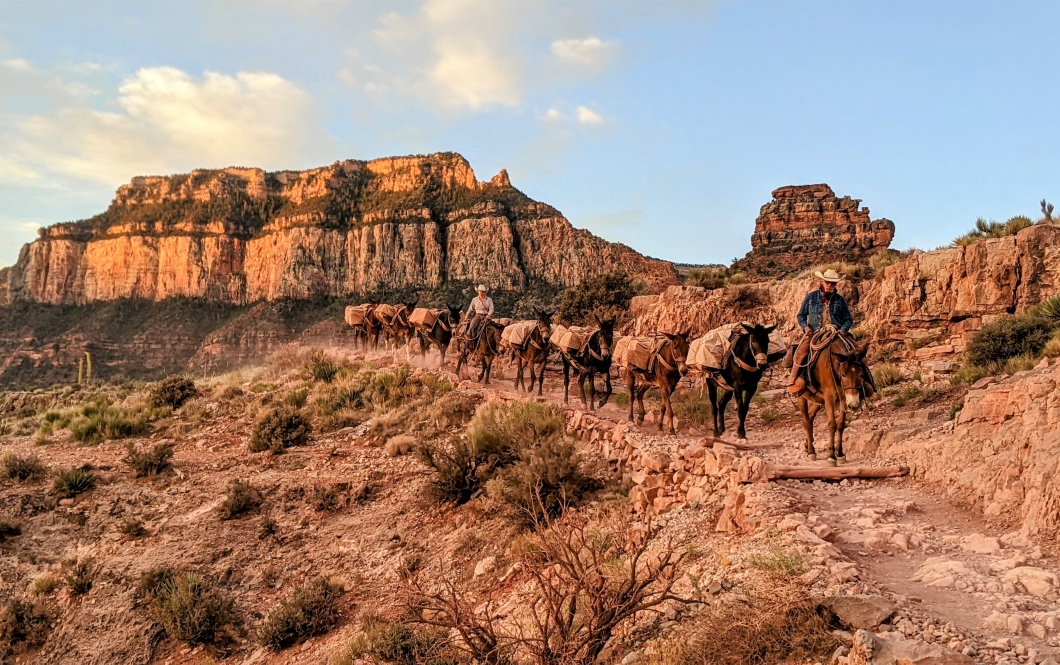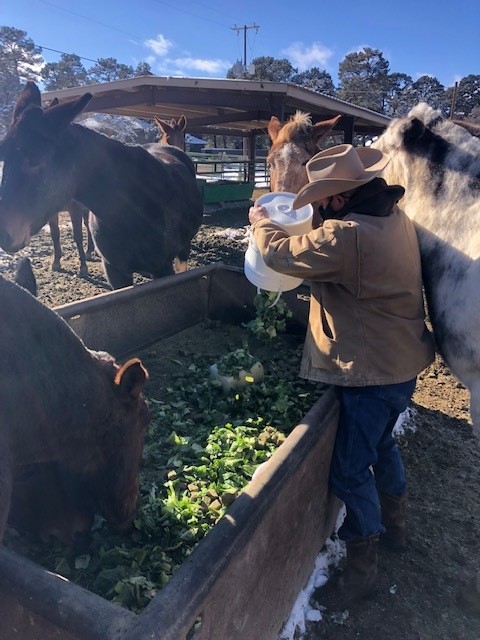 Operation Shrivelly Apples: How Mules at the Grand Canyon Play Their Part in the Recycling Process
Operation Shrivelly Apples was born from a moment of creativity by a Grand Canyon Lodges employee. Back in 2013, one of our staff members came up with the idea of feeding shrunken apples – ones that weren't aesthetically pleasing enough for park guests – to the mules. The program grew, and now prep cooks in the South Rim restaurants place melon rinds, broccoli stalks, carrot shavings, shriveled apples, carrots, and other vegetables and fruits in five-gallon buckets earmarked for the mules.
As a result, Operation Shrivelly Apples diverted 62,000 pounds of food scraps from landfills through 2021. In turn, the happy mules produce approximately  2 million pounds of manure for compost every year. The program received the 2015 Environmental Achievement Award from the National Park Service.
"The reason for diverting solid waste from the landfill is to increase the life of the landfill. Doing this also helps protect open spaces and reduces pollution," says David Perkins, Director of Sustainability at Grand Canyon National Park Lodges. "As a company, we can drive the market to decrease the costs of waste diversion from landfills."
Phantom Ranch, the only accommodation below the canyon rim, conducts its own composting program. They use the resulting compost for ground cover in the stables, reducing the food waste hauled out by the hard-working mules.
It takes a pack of foodie mules and a team of eco-conscious park employees striving for zero waste to make Operation Shrivelly Apples work. Through the program, they have returned tons of food to the earth. Our beasts of burden are helping to lighten the load we put on our planet. They deserve all the shrivelly apples we can give them.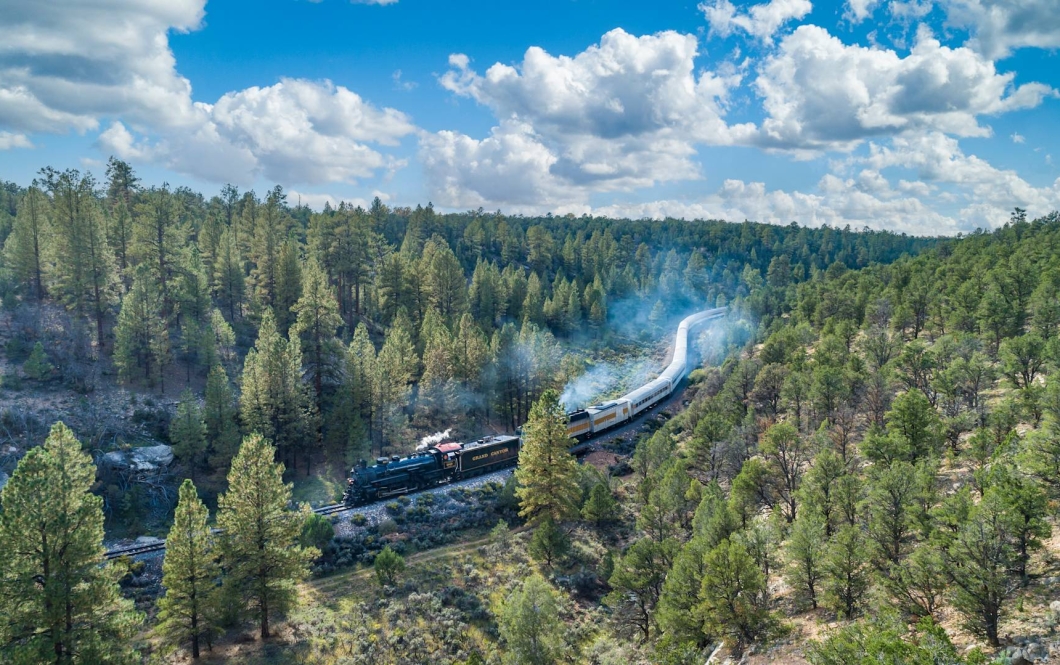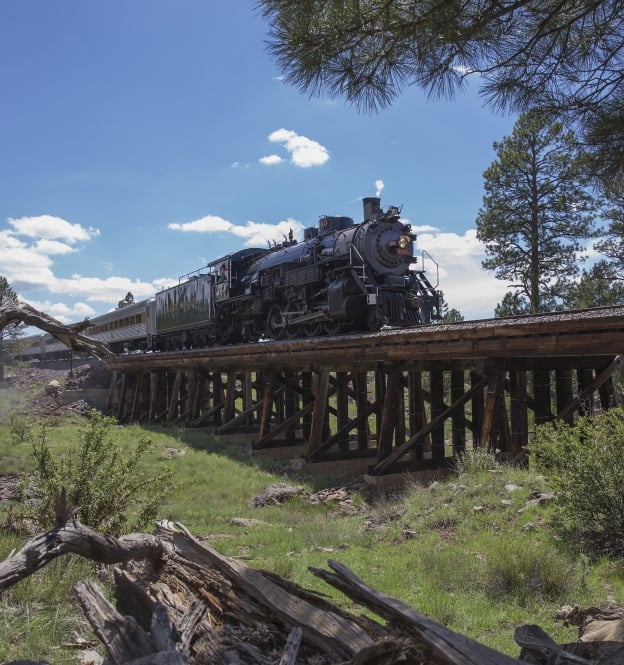 All Aboard the French Fry Express: How Recycled Vegetable Oil Powers a Historic Steam Train
If a visit to Grand Canyon National Park is on your list, why not take a thrilling journey to the South Rim via the historic Grand Canyon Railway? While driving is an option, embarking on a two-and-a-half-hour train journey across the scenic Colorado Plateau, culminating at the South Rim, is an experience you don't want to miss. And here's a fun fact – you have french fry oil to thank for powering some of those trips!
Passengers of the Grand Canyon Railway can board a train pulled by a 1923 steam engine, converted to operate on recycled vegetable oil, which emits fewer emissions than diesel engines. This steam engine conversion was quite an engineering feat, as the railway's stable of historic iron horses had been put out to pasture due to environmental concerns about pollution.
The steam train now smells a little like french fries, adding to its charm. Instead of coal or diesel fuel, each locomotive uses about 1,200 gallons of recycled waste vegetable oil per round trip to the canyon. Thousands of pounds of waste vegetable oil are collected from restaurants in Phoenix, Williams, and at the South Rim, then recycled and refined by a partner in Phoenix, Arizona.
Recycled waste vegetable oil is just one way the Grand Canyon Railway helps protect the environment. The fuel-efficient diesel engines, which pull modern domed and rebuilt parlor cars, use ultra-low sulfur diesel fuel and reduce traffic pollution in the national park. The water in the boilers contains reclaimed rain and snowmelt, adding another nod to conservation.
What's unique about the Grand Canyon Railway is that its steam trains offer the best of both worlds. On the outside, they are a spectacle of wonder, a look back at hundred-year-old technology steeped in history. Inside, they showcase forward-thinking innovation that has them running with a fraction of their original environmental impact.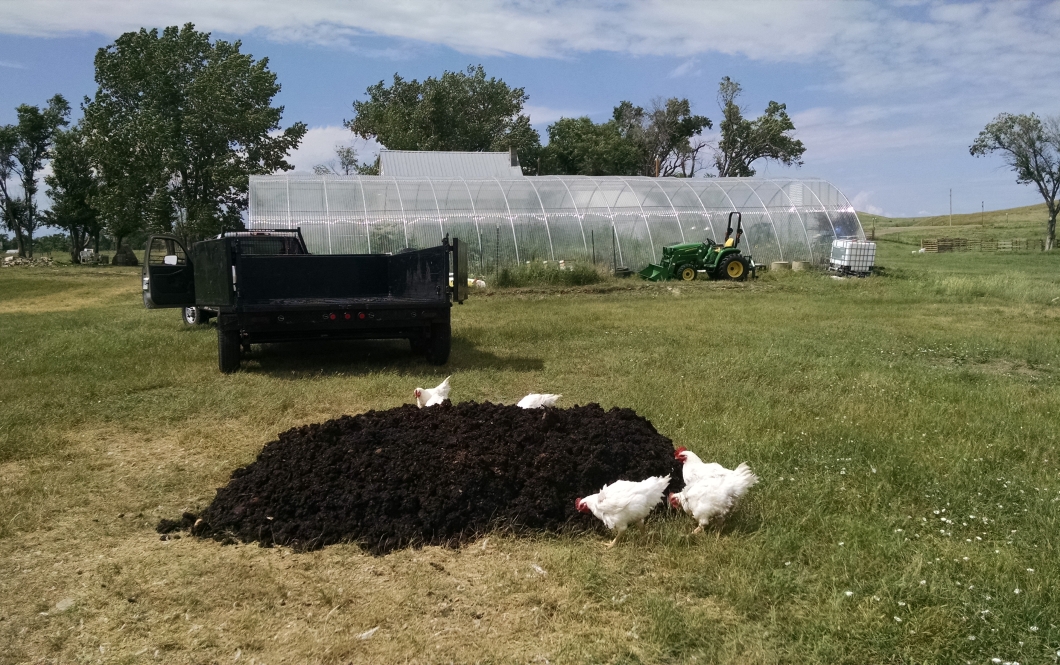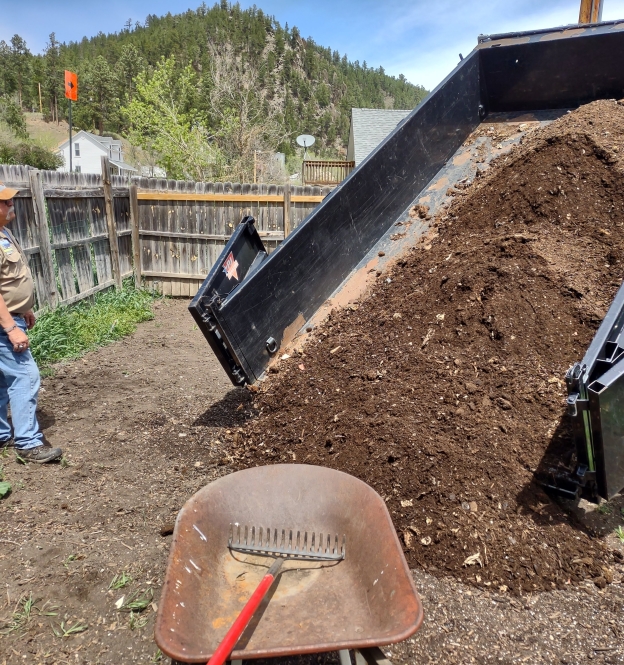 Turning Food Waste into Riches: How the Waste Was Won
In 2021, Xanterra composted 241 tons of food waste in five national parks and 668 tons of mule manure at the Grand Canyon. This accounted for 11.8% of the total waste generated by Xanterra or 23.5% generated in those five national parks.
The first step? Careful menu planning, volume forecasting, chef training, and conducting audits. Yet, some food waste is inevitable—that is where composting comes in.
Composting has many benefits, including producing valuable soil amendments. It also reduces the volume of waste sent to landfills, lowers greenhouse gas emissions, and keeps materials local, and thus reduces emissions from transportation.
Zion National Park Lodges and Mount Rushmore National Memorial compost with in-vessel composters on-site and use the resulting compost in their employee gardens, achieving a food waste diversion rate of 90% at Zion.
At Grand Canyon Lodges and Yellowstone National Park Lodges, Xanterra implemented sorting receptacles in guest rooms made from 100% recycled content. This allows guests to put their waste in bins for recycling, composting, or landfill. Glacier National Park Lodges works with a local company that picks up food waste, transforms it into compost, and returns it to nourish the flower beds at Lake McDonald Lodge and Many Glacier Hotel.
In 2016, we implemented a single-stream approach to waste management in Grand Canyon National Park. All solid waste items collected inside the park go to a center in Flagstaff where conveyor belts, magnets, and people sort papers, plastics, and metals for recycling, diverting 5% of their solid waste from landfills—a staggering 1.9 million pounds in their first full year of data.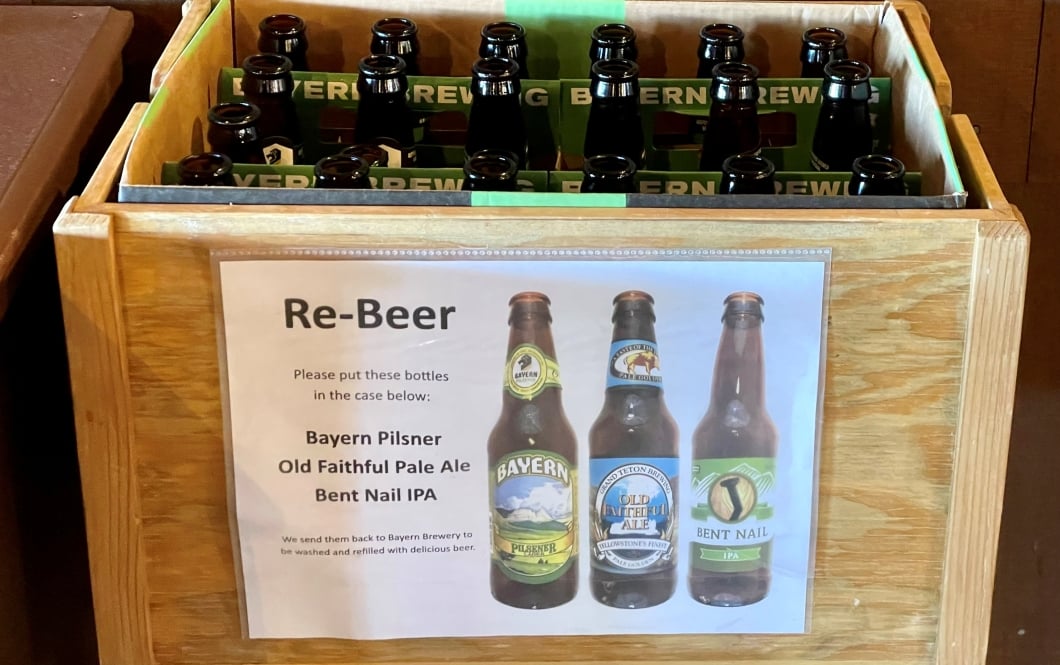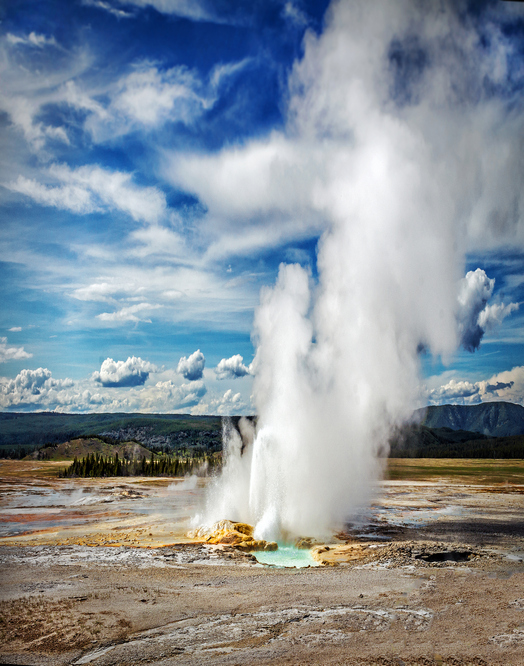 Suds for Suds: How Yellowstone Recycles Empty Beer Bottles
Have you ever wondered what happens to all the empty beer bottles in Yellowstone National Park Lodges' food and beverage operations? Well, the team at the world's first national park has come up with an ingenious solution. It not only keeps glass bottles out of landfills but also repurposes them.
Rather than recycling the bottles, which would pulverize them into tiny pieces, they have partnered with Bayern Brewery in Missoula, MT, to keep them whole and reuse them. And the results have been nothing short of impressive—to date, they have kept over 140,000 bottles in circulation, saving approximately 30 tons of glass from ending up in landfills or being melted down and turned into new bottles.
Next time you enjoy a cold beer in Yellowstone National Park, you'll feel good knowing that the bottle it came from will serve another purpose.
Learn more about our ongoing efforts in our Sustainability Report by downloading it here.