This year, our challenge to you is to focus less on connecting to Wi-Fi and more on connecting with your friends, family, and, most importantly: yourself.
Let us paint a picture for you: You've just arrived at your dream location. After wandering around for the day, you find this incredible look-out point – and just in time for sunset, too! The sky turns that perfect shade of orange, and you're working tirelessly to capture that perfect photo. You adjust the exposure, bring down that brightness, find the perfect angle, then look up and realize that the magical moment has passed, and you only saw it through your screen.Sure, we love capturing the perfect photo as much as the next person. Being able to look back and spark memories is a wonderful feeling – sometimes, it's almost like you're right back there again. But we want to ensure you were fully there the first time. To cherish the moment while in the moment, and not once you've already returned home.
This year, our challenge to you is to focus less on connecting to Wi-Fi and more on connecting with your friends, family, and, most importantly: yourself. Call it mindful travel, being present, living in the moment – whatever you like. But we know that if you want to reconnect, first you need to disconnect.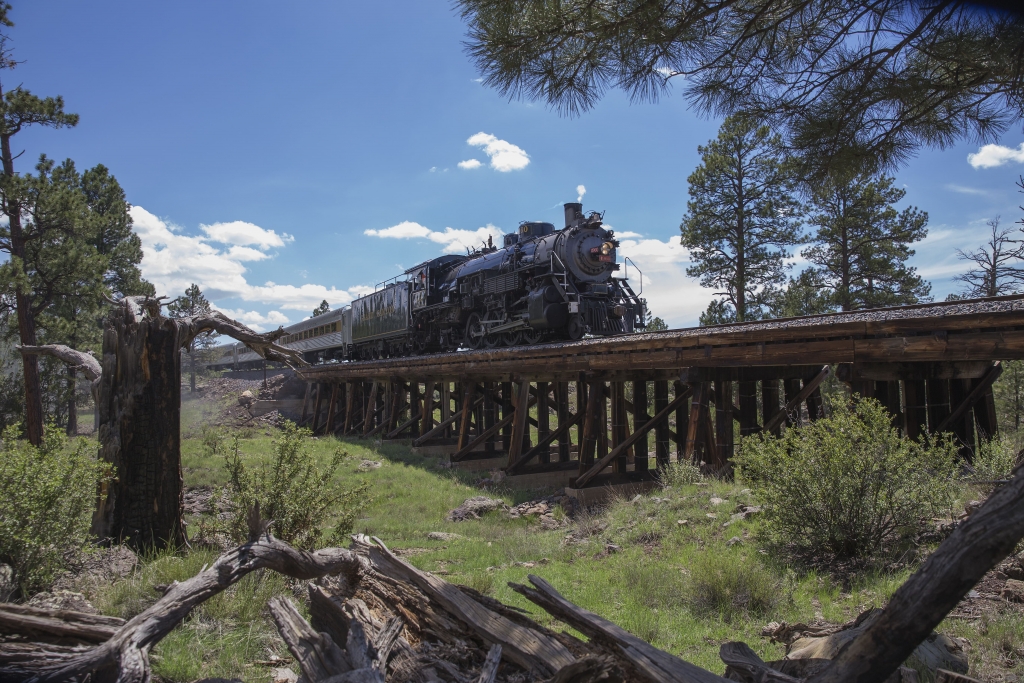 Seeing the Grand Canyon by Train
Let's start with an easy one. While the Grand Canyon is one of the most traveled to national parks in the world, it's also known for having almost no cell service! We know that it's hard to think about disconnecting, especially from something that has been a part of your daily routine for so long. That's why the Grand Canyon is a great place to start.As you get ready to explore one of the Seven Natural Wonders of the World, consider traveling by train! Step back in time and revel in the complete freedom of living in the moment. The Grand Canyon Railway & Hotel has built an experience for travelers to discover the national park in a more authentic and meaningful way. As you travel by restored rail cars, you will feel like you're a part of history – a nostalgic opportunity of a lifetime!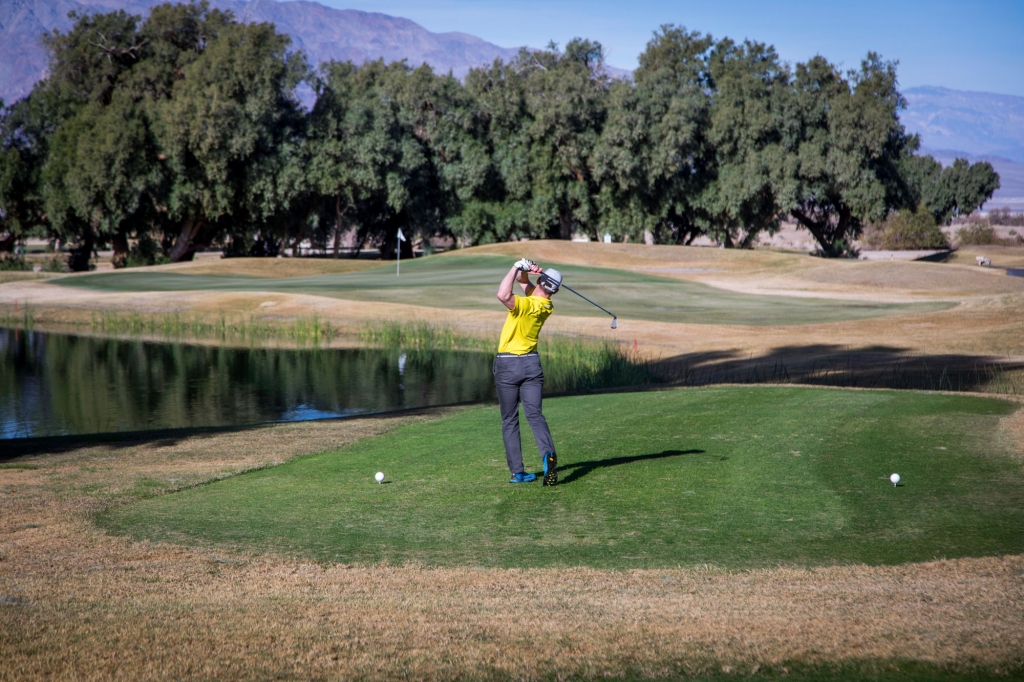 Golfing at The Oasis at Death Valley
Set that out-of-office reminder and let your friends know that if they really need to get a hold of you, they can find you on the fairway! Golf is a great way to shake off the stress of a demanding lifestyle, and an excellent excuse to put the phone away. Avoid the urge to peek at your inbox, and instead focus on playing a round at The Furnace Creek Golf Course at Death Valley, the world's lowest-elevation golf course in the heart of Death Valley National Park. As golf is designed to be played at a slower pace, the game allows you to enjoy the scenery and be completely present in the moment. When you tee off here, you'll exercise your mind and body as you enjoy the fresh air, the sun, and the rolling greenery of the course.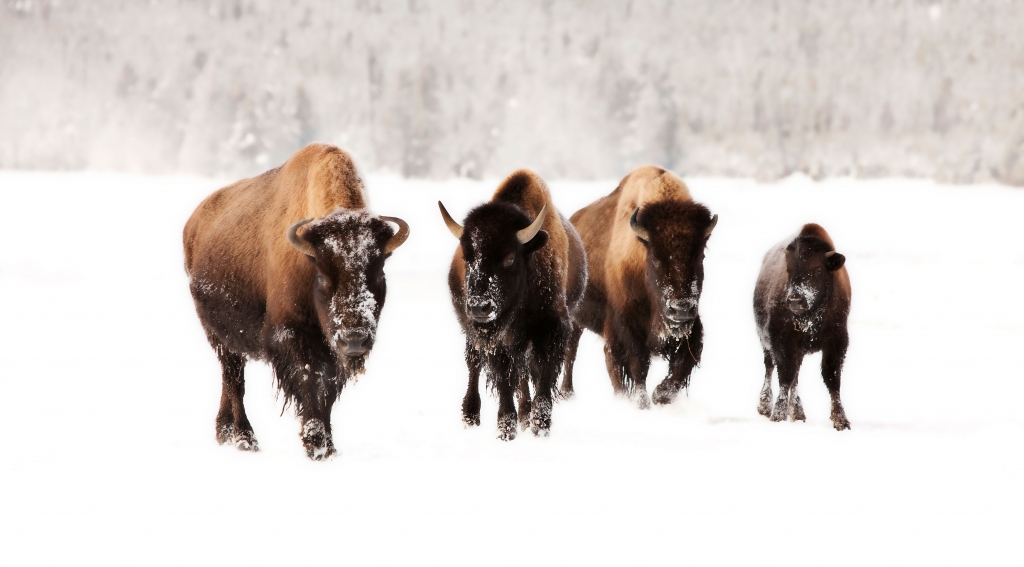 Wildlife Watching in Yellowstone
Airplane mode will be your best friend as you travel through animal-filled Yellowstone National Park. After all, you don't want your phone to ring and scare off the incredible wildlife! While others will be busy looking through a lens, your eyes will be wide open to the world around you. This awe-inspiring park calls to those who enjoy being one with nature, offering a front-row seat to one of the largest intact ecosystems in the country.To experience Yellowstone in all its authenticity, it's important to choose accommodations that reflect and complement this national park. Why not stay at Old Faithful Snow Lodge & Cabins? This recipient of the Travel and Leisure Inn of the Month and the Cody Award for Western Design is the perfect place to feel at one with the great outdoors.Visit in the winter months, when Yellowstone is covered by a blanket of snow and the elk are on the move, or the spring when the bison calves (affectionately known as red dogs!) are exploring their home for the first time. Summer in Yellowstone is for curious and active animals, while the fall is for showing off, as mating season is in full swing! Whatever time of year you decide to visit, just remember to stay unplugged and take advantage of every moment.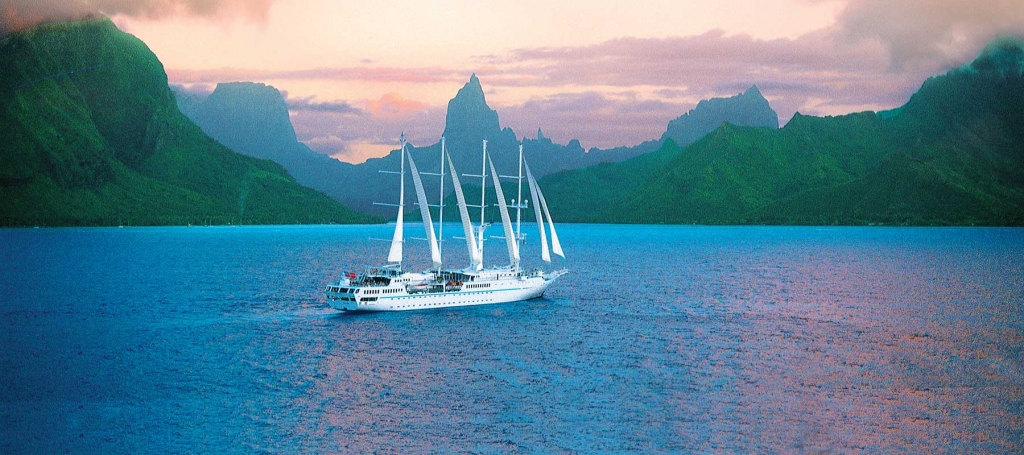 A Cruise with Windstar Cruises to Tahiti
You don't need the map on your phone – Windstar knows the way to Tahiti! Immerse yourself in the French Polynesia Islands, known for their enchanted landscapes and authentic, awe-inspiring culture.Everything is taken care of – from transportation to accommodations and meals to itineraries. Windstar travel packages are designed in a way that allows you to focus entirely on the incredible world around you. Onboard the classic sailing ship,Wind Spirit, you are sure to find that the last thing on your mind will be the Wi-Fi password.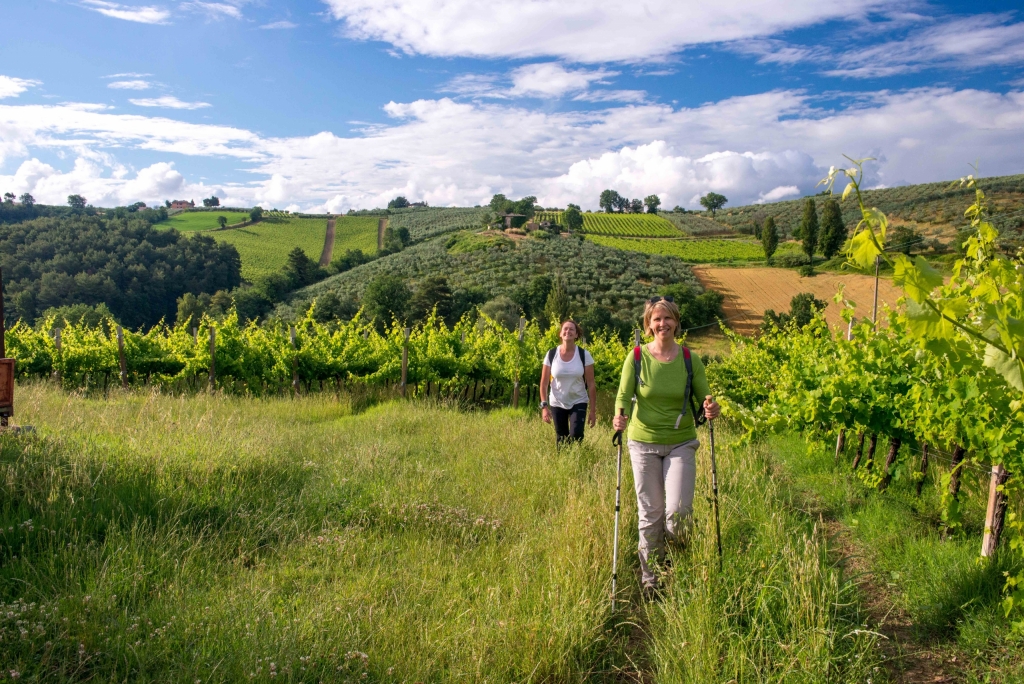 A Walking Tour with Country Walkers
As you walk the streets of the French countryside, with your phone tucked safely away, you will feel completely connected to the romantic and charming villages. Each step you take, you'll be falling further in love with this iconic destination. With our friends at Country Walkers, you'll get to the heart of your destination, as their tours have been designed to make you feel like a local.
We know what you're thinking. "What if I need my phone to find out information about the cities?" And that's true – but think of your unplugged vacation as an opportunity to learn more about your destination before you even leave home. Take the time to discover the history and local events, the best places to eat or drink, the culture and music, so that when you finally arrive, you're not busy looking at a screen. If you do have questions, turn to the experts! The guides of Country Walkers know all the local secrets.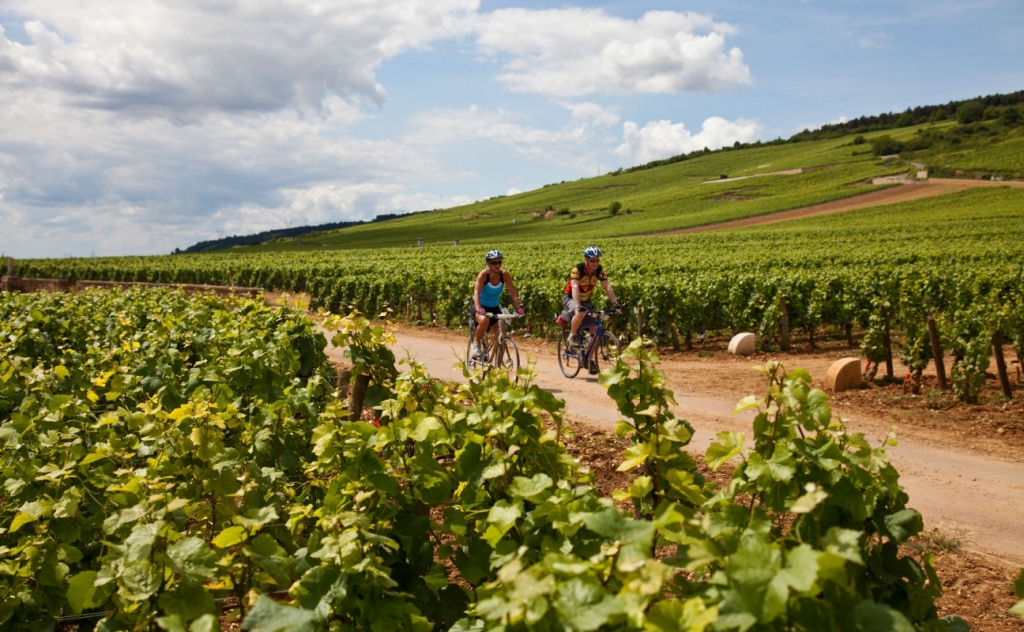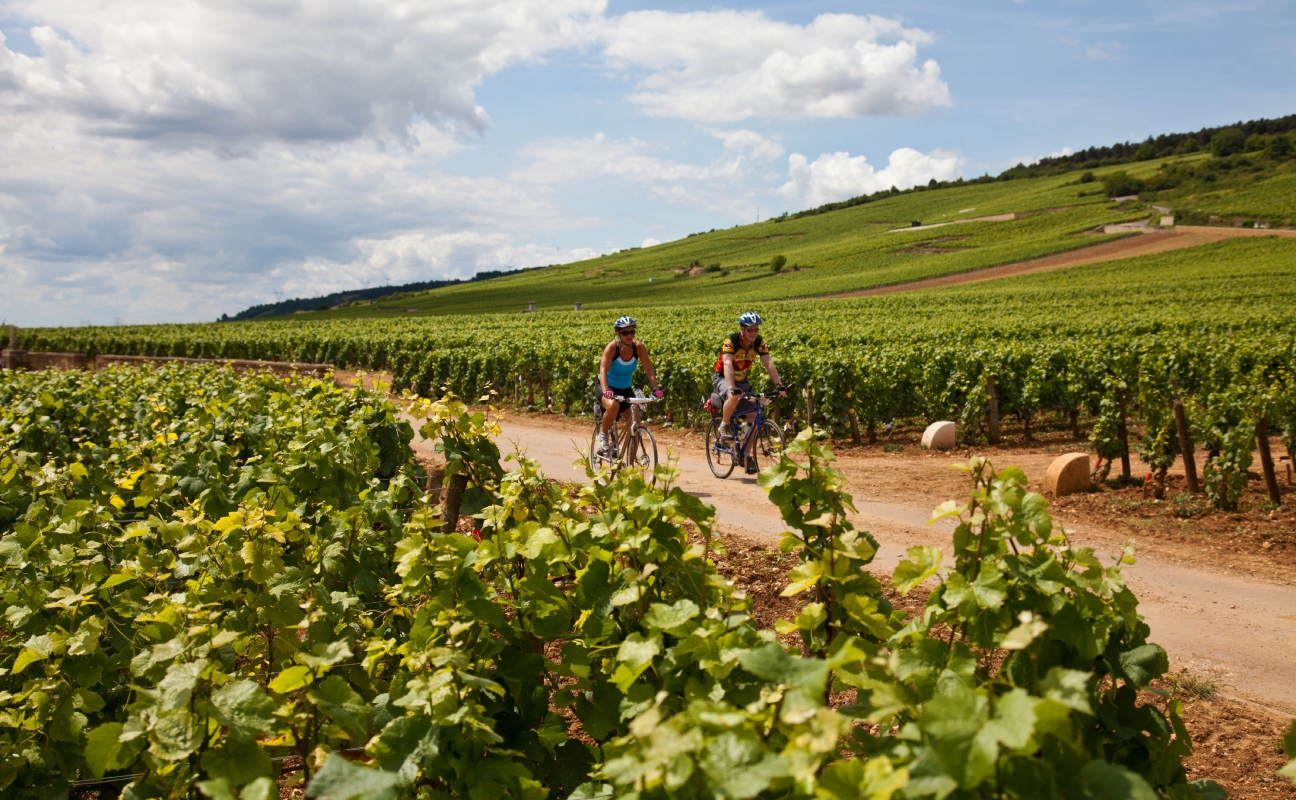 A Bike Tour with VBT Bicycling Vacations
A whole world of discovery awaits with VBT Bicycling Vacations– especially for those in need of a reset button. Bicycle tours offer a chance to enjoy new itineraries while being physically active, allowing you to see more by avoiding the disruptions that come with being attached to your phone!We'll skip the part where we tell you the obvious; that the blue light from screens is hard on your eyes, or that work can wait, and we'll just jump to the point: With two hands on the handlebars, discover the scenic hillsides of Portugal, the rolling towns of Tuscany, the cobblestones streets of France and the lakeside paths of Slovenia– all without distractions. At every turn, your email will become further away. The ping of your notifications will become softer, and at some point, you'll forget about the digital world altogether!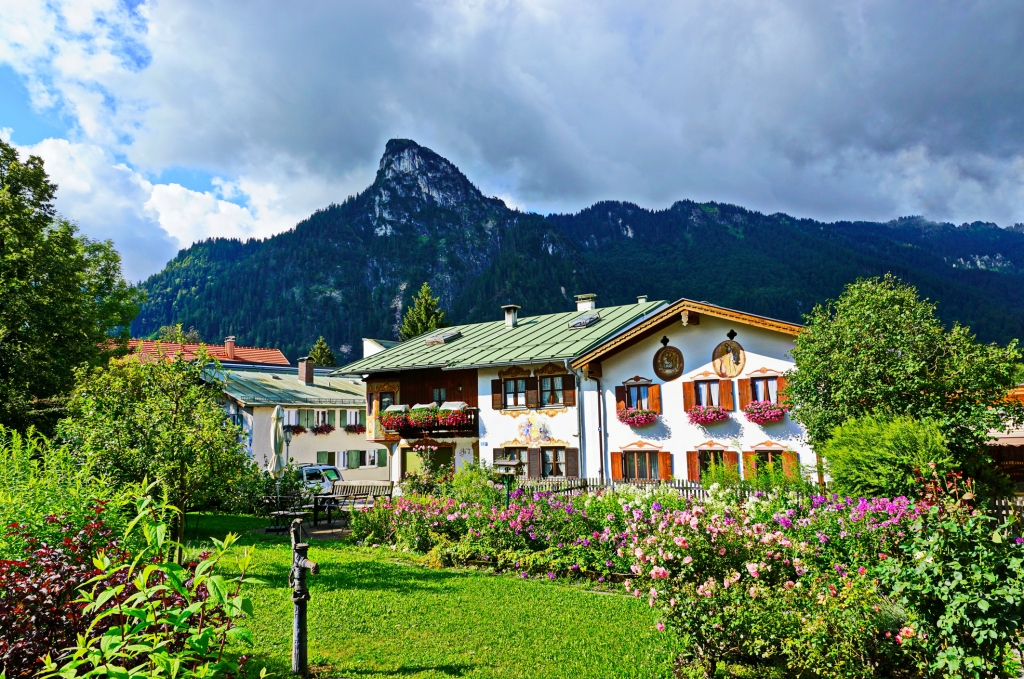 Oberammergau Passion Play with Holiday Vacations
The Wi-Fi transforms into "Why"-Fi when you travel with Holiday Vacations. As in, "Why would you need Wi-Fi when you're traveling aboard the historic Achensee Steam Cog Railway or cruising on Lake Achensee? Who needs notifications when you can notice opportunities to taste delicious meats, cheeses, and even Schnapps as you tour traditional farms? You'll find plenty of rich Austrian history during this culturally-packed itinerary with Holiday Vacations. Escape the daily grind and experience life without interruptions in the Austrian Alps, where it will be a breeze to break your electronic habits!
Our favorite part of this itinerary is the Oberammergau Passion Play. While traveling through Germany, you'll come upon Oberammergau — a hamlet tucked away in the Bavarian Alps. Here, in this town filled with unique and beautiful traditions, the Passion Play is put on once every 10 years. With over 2,000 performers, musicians, and stage workers — all village residents — coming together to perform the play, this iconic tradition is not one to be missed. Tuck away your phone, immerse yourself in the performances, and watch this incredible story come to life before your eyes!
Escape to Grand Canyon National Park
The Grand Canyon is so isolated from technology and ambient light that amateur astronomers annually hold a sky viewing party at the South Rim because it's so dark. Hike down to the bottom, take a rafting trip, or just explore the historic treats along the rim, including the Hopi House, Lookout Studio and Hermits Rest. Check in at the historic El Tovar, the first upscale hotel built on the rim, or four other lodges, each with a distinctive style ranging from the historic Bright Angel Lodge to the modern Thunderbird Lodge. Even if you want to connect, cell and Internet service is slow and spotty due to the rural location and restricted bandwidth.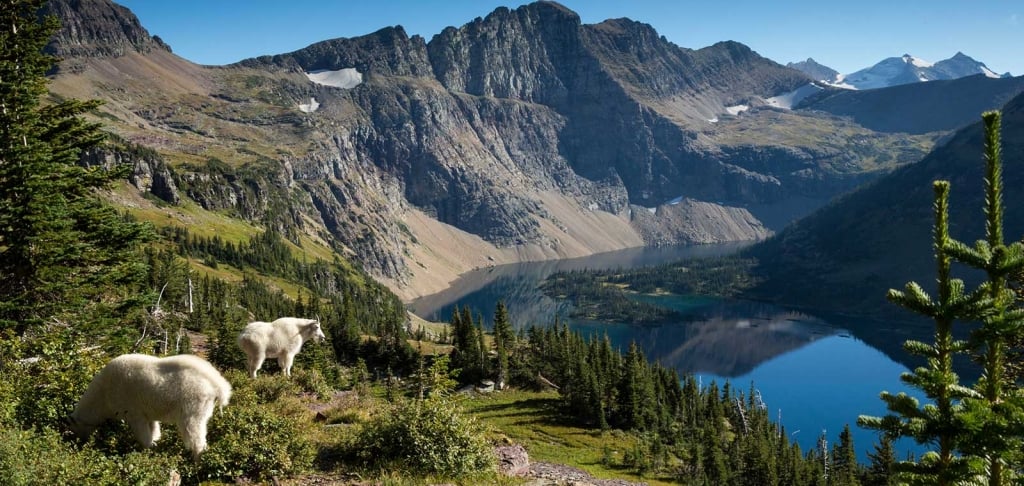 Going the Sun Road in Glacier National Park
Remote and stunning, Glacier National Park calls itself the Crown of the Continent. You could spend a week here on your detox and still not see it all. With 700 miles of trails, a hike is a must. So is a drive along Going to the Sun Road, 50 miles through the park's wild interior, winding around mountainsides in northwest Montana. The lodging choices include the historic Lake McDonald Lodge, built in 1913, the Rising Sun Motor Inn, built in 1940, and the Village Inn at Apgar, built in 1956 with stunning lake views. If you're too tempted to check in to your digital life, Glacier National Park is a perfect choice to unplug; cell and Wi-Fi connectivity are extremely limited.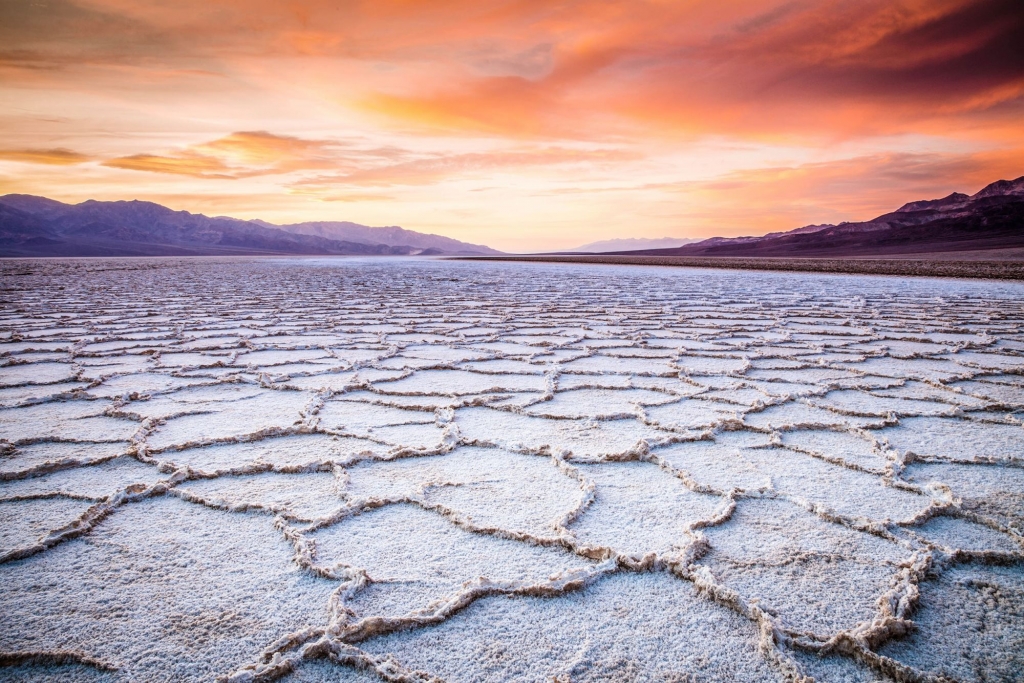 Stargazing in Death Valley National Park
The extreme reigns at Death Valley National Park's 3.3 million acres from the lowest spot in North America, Badwater, 282 feet below sea level, to Telescope Peak, the highest point in the park at 11,049 feet and a perfect place to watch the sun rise or set. The park is so removed from civilization that it's one of the only Gold Tier-designated International Dark Sky Parks in the United States where stargazers can actually see the Milky Way with the naked eye. Bonus this year: with abundant rain and an El Niño winter, the spring desert bloom season is spectacular. Best of all: Cell phones generally don't have service in the park except at the resort hotels. The place to stay is The Oasis at Death Valley, nestled in an oasis and featuring the historic, AAA Four Diamond Inn at Death Valley and the family-friendly Ranch at Death Valley.
Hiking in Zion National Park
Zion is a natural theme park with a seeming never-ending variety of rides. Hike the Virgin River through the Narrows with walls 1,000 feet high, go canyoneering through breathtaking slot canyons, climb the sandstone cliffs, or backpack over 90 miles of trails in the park's 146,000 acres. Zion Lodge, offering 76 rooms, six suites, and 40 cabins, is the only lodge in the park. While there is cell phone reception at the lodge and in nearby Springdale, it is spotty throughout the park. So grab a walking stick and take an undisturbed hike up the Virgin River with its wondrous views. Just leave your cell phone behind.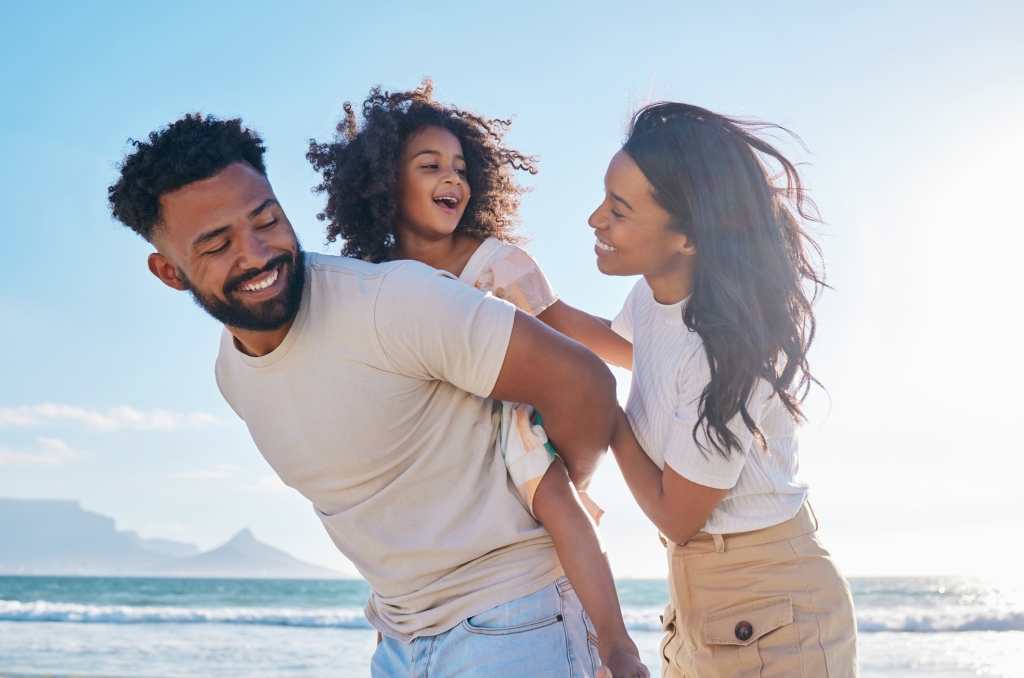 Wave Bye-Bye to the Wi-Fi
If something happens while you're on vacation, and you don't immediately share it to your Instagram story, did it even happen at all? The answer is: Yes.
For many of us, there are times where we just can't completely go off the grid. And that's OK – but it's important to find ways to disconnect by setting boundaries and goals. When you experience life at its fullest and in the moment, you won't even notice that you're unplugged.
After all, are you searching for the perfect caption, or the perfect vacation? Ready to start planning for your next unplugged adventure, but don't know where to start? Start planning your vacation with us.