Drinks Go Local at the National Parks
Sip locally sourced, eco-conscious spirits at these parks
There's never been a better time to drink in natural wonders along with locally made spirits at the national parks. Alcoholic beverages made using sustainable, environmentally conscious techniques are making a splash at many park lodges and watering holes.
Here's what's on beverage menus at some popular parks. Cheers!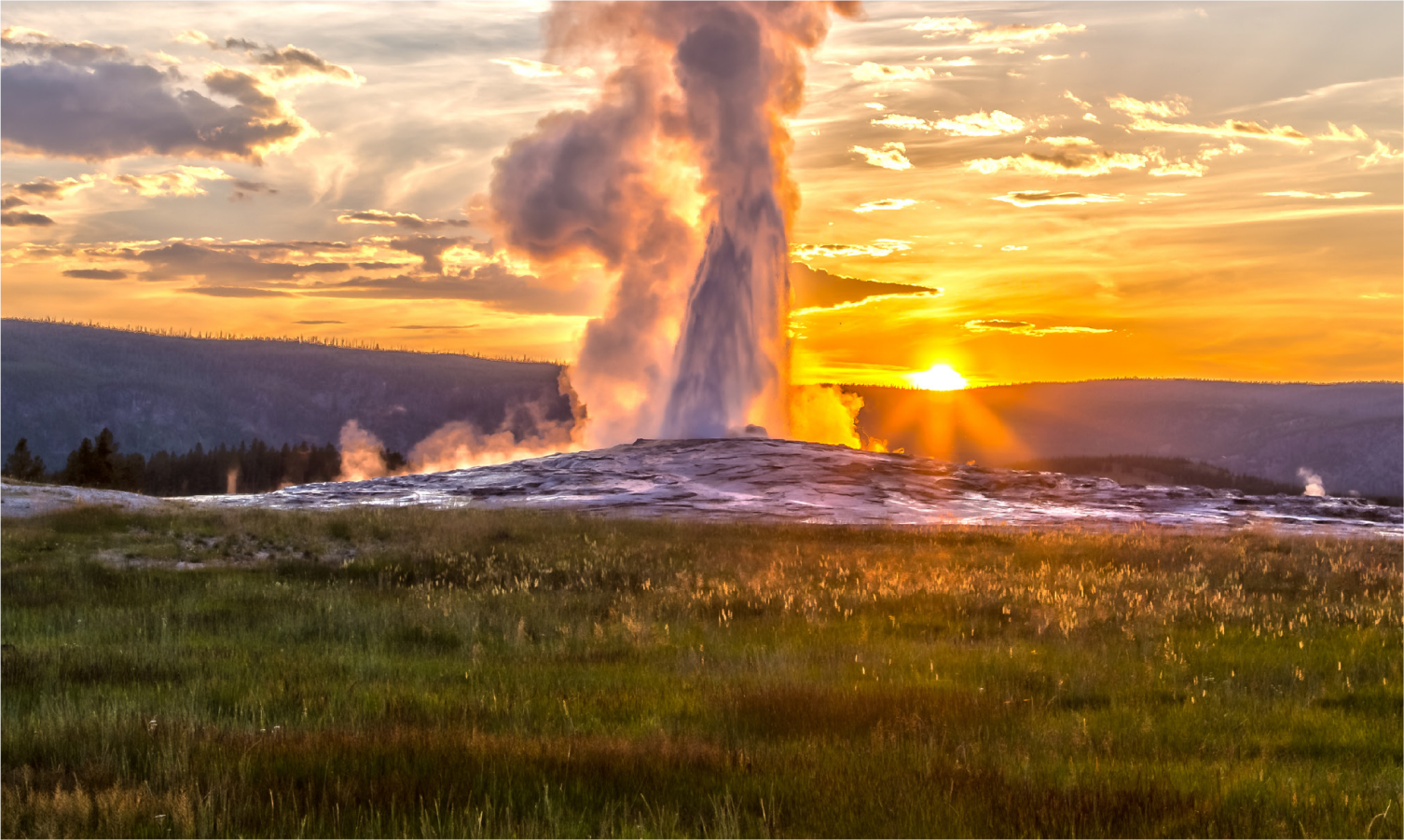 YELLOWSTONE NATIONAL PARK
Bars, restaurants, and lounges here serve 21 varieties of spirits made in the region. Crisp Cucumber Gin from the Whistling Andy Distillery in Bigfork, Mont., puts a new twist on a summer gin and tonic. The huckleberry margarita is a popular cocktail-hour potion at Old Faithful Inn. At Grant Village, you can order four varieties of gin made in the region, including award-winning Healy's from Trailhead Spirits in Billings, featuring coriander, juniper, heather tips and sweet grass. Old Faithful Snow Lodge & Cabins, open in winter as well as summer, serves a warming whiskey sour made with Colter's Run Bourbon Whiskey from Grand Teton Distillery in Driggs, Idaho. Park bars and general stores stock a selection of local and regional craft beers.
For more information and reservations, visit yellowstonenationalparklodges.com or call 307-344-7311.

MOUNT RUSHMORE NATIONAL MEMORIAL
Local and sustainably produced drinks win votes from visitors. Xanterra Travel Collection®, which runs the memorial's sole eatery and marketplace, teamed with South Dakota's Sick-N-Twisted Brewing Company to create a clever "presidential four-pack" named for the visages carved into the famous mountain. Visitors can chill out at Carvers' Marketplace with Honest Abe Red Ale (named for Abraham Lincoln); Never Tell a Lie Porter (George Washington); Declaration of IPA (Thomas Jefferson); and Big Stick Lemon Grass Mint blonde ale (Theodore Roosevelt). South Dakota wines also are served or available for purchase.
For more information, visit mtrushmorenationalmemorial.com or call 605-574-2515.

GRAND CANYON NATIONAL PARK
Lovers of the grape should make a reservation at the historic El Tovar Dining Room in the El Tovar Hotel on the canyon's South Rim. Its wine list, which has received multiple Awards of Excellence from the prestigious Wine Spectator magazine, offers 100 kinds of wine, including bottles from up-and-coming Arizona vineyards. Nearly three-quarters of the offerings are the result of organic and sustainable farming practices, and they're marked on the menu.
The more contemporary Arizona Room in Bright Angel Lodge focuses on menu items grown and created in that state. Craft beer and Arizona wines and spirits are featured. Popular cocktails include the Canyon Cosmo, shaken using Thumb Butte Distillery vodka from Prescott, Ariz., and a splash of prickly pear. Or get a kick from "Brighty the Mule," created with Arizona Distilling Co.'s Copper City Bourbon, ginger beer, and a cherry wrapped in fresh ginger.Around the park, you can buy Bright Angel IPA from Lumberyard Brewing Co. in Flagstaff, Ariz., honoring the Grand Canyon's famous trail. And if you make the trek down it to Phantom Ranch on the canyon floor, you'll be rewarded with Bota Box wines in 100 percent recycled cardboard boxes. Why? Because it goes in and out by mule, and carrying large quantities of glass is dangerous.
For more information and reservations, visit grandcanyonlodges.com or call 888-297-2757.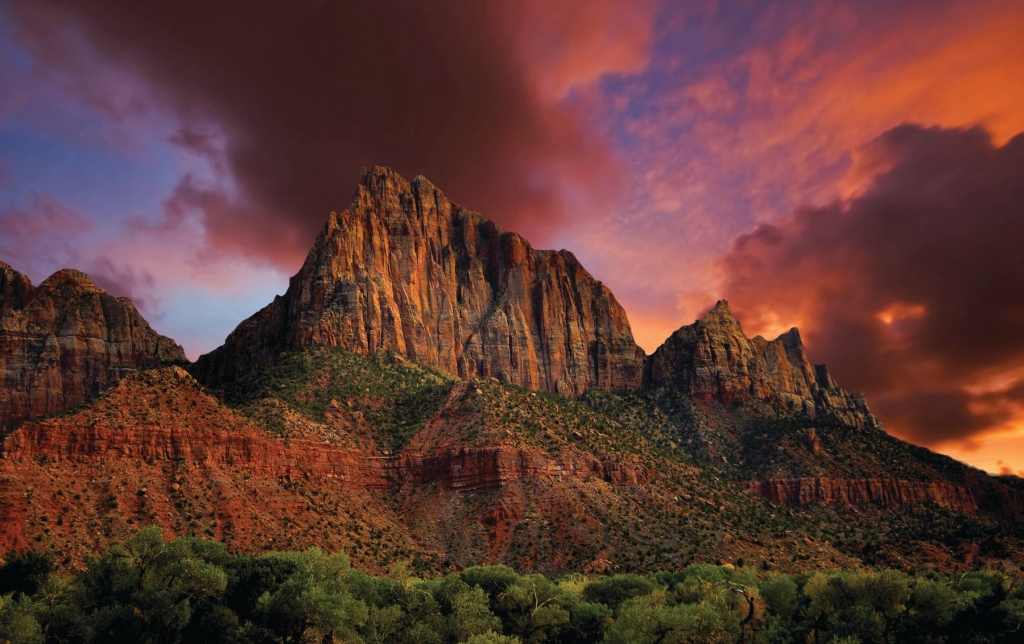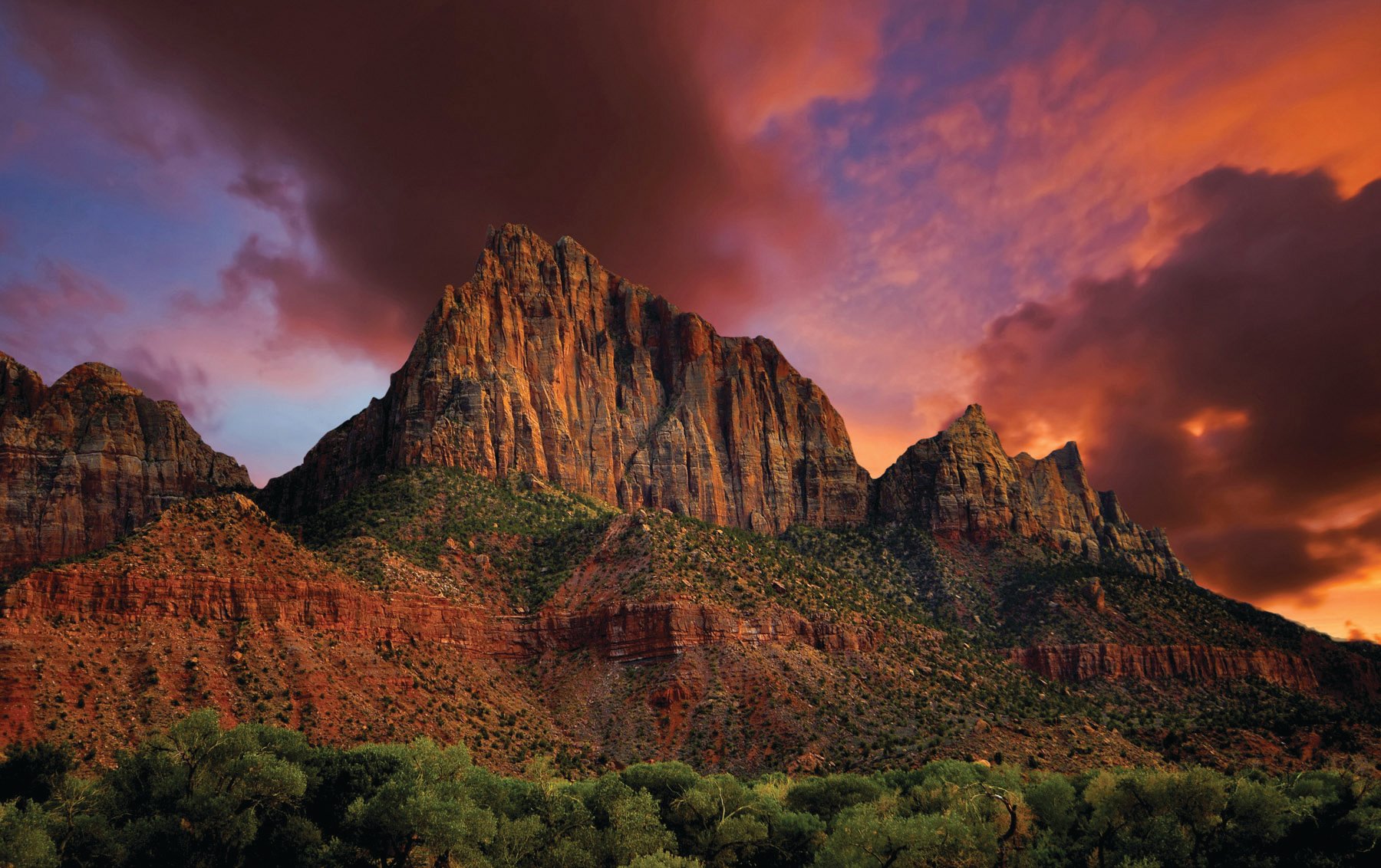 ZION NATIONAL PARK
Zion's Red Rock Grill, Castle Dome Café and Beer Garden at Zion Lodge serve locally brewed beer, including a Zion Lodge Lager created by the Zion Brewery, Southern Utah's first microbrewery. Zion Lodge, the sole lodging inside the park, also pours liquor distilled in the area. Wine at Zion has to be produced using 100 percent sustainable practices to make it onto a list at the park. Some vintages come from Cedar City and Moab, Utah. The park grows its own herbs in a composted garden, including mint for mojitos.
For more information, visit zionlodge.com.
For more travel experiences available from Xanterra Travel Collection® and its affiliated properties, visit xanterra.com/explore.