Fall for the Grand Canyon Railway
Special events and seasonal savings make autumn the perfect time to take the train
This is the time of year when a pleasing level of calm and fewer visitors are paired with activities that are exclusive to autumn — from specialty train journeys to seasonal packages to the allure of America's Mother Road.
As many seasoned travelers know, autumn is the best time to hit the road. From the redwood forests to the Gulf Stream waters, this is the time when temperatures take a dip, when downhome festivals take place, and when nearly every kid and every parent is back at their desk.
If you happen to be one of the fortunate few who can escape to Grand Canyon National Park during the ideal weather between September and November, you'll see this natural wonder in what may be its best light. This is the time of year when a pleasing level of calm and fewer visitors are paired with activities that are exclusive to autumn — from specialty train journeys to seasonal packages to the allure of America's Mother Road.
And all of it begins at the Grand Canyon Railway and Hotel.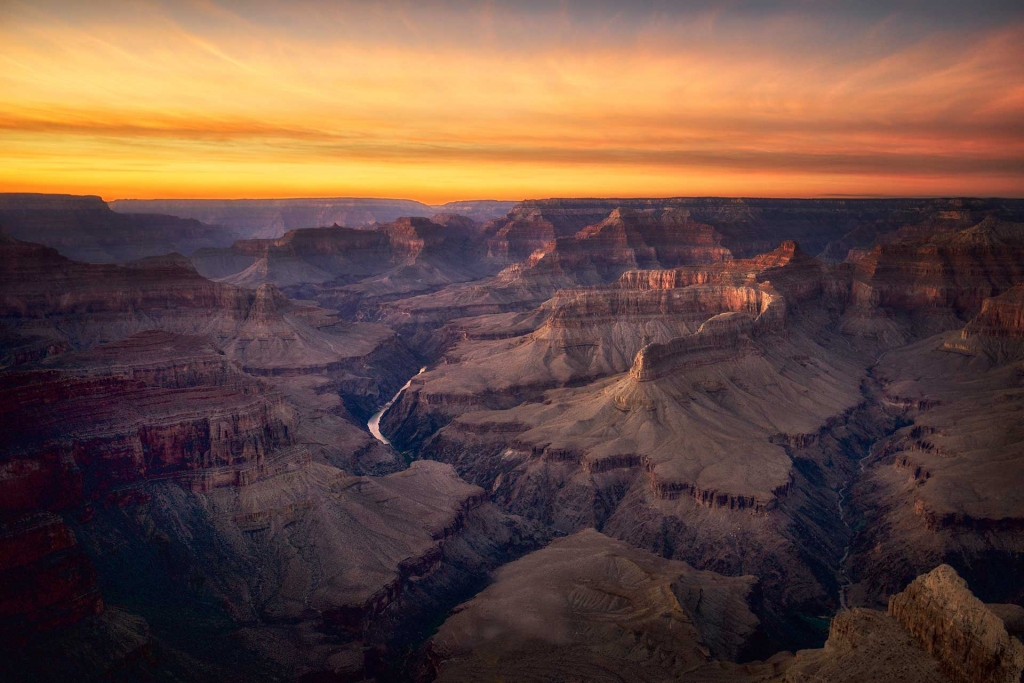 A Season of Savings
Throughout the year, Grand Canyon Railway offers travelers an opportunity to experience one of the world's great train journeys. Departing from the historic town of Williams, Ariz., it sets off each morning on a 65-mile journey north to Grand Canyon National Park. On a trip lasting more than two hours, you'll travel up and over Arizona's 5,000-foot-high Colorado Plateau, passing the red buttes, scrub brush, and pinyon pines of the high desert along the way. You'll slide into long curves and wrap around corners before slipping into the station just a short walk from the South Rim.
With crisp temperatures descending over the high desert and bright blue skies above, autumn has consistently been a favorite time of year to take the excursion, with Grand Canyon Railway's Fall Getaway Fares only adding to its appeal.
Until Nov. 4, the package, which includes a one- or two-night stay at the Grand Canyon Railway Hotel, is discounted 30 percent on round-trip passage when traveling in an upgraded class (First, Dome, Luxury Dome, or Luxury Parlor). From the Wild West Show to strolling entertainers on each leg of the trip to abundant leisure time in the Historic Village along Grand Canyon's South Rim, it is one experience you'll relive again and again.
Of course, not everyone travels to Arizona just to pick up a great deal. Some people just want to pick up a pumpkin.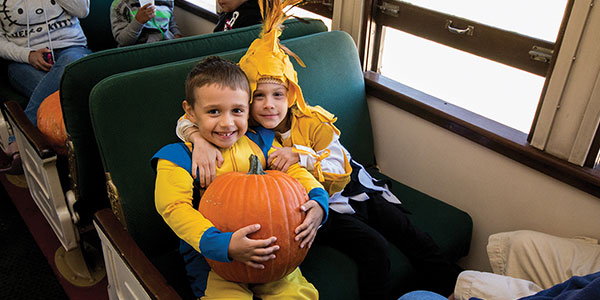 Gorgeous Gourds
In the weeks leading up to Halloween, the classic train takes on a new stop — and a new name — as the historic rail cars are transformed into the Pumpkin Patch Train. One of the most popular family activities of the year, it's a fantasy ride through the countryside en route to a secret destination that only the Grand Canyon Railway can reach.
The mood is set at the station in Williams where children (and some adults) in Halloween costumes board the train. Specially adorned for the season, the vintage cars feature a "haunted train car" decorated for the journey. Leaving Williams, the train winds through a pine forest and works its way to the secret pumpkin patch where it's always a treat to watch kids (and some adults) carefully explore the inventory before deciding which of the hundreds of pumpkins is the very best one.
After selecting their prize, they re-board the train for the return trip to Williams to discover that a portion of the depot has been re-designed with a challenging maze, and that arts and crafts supplies have been set up so children and their families can enjoy an afternoon of pumpkin decorating.
Of course, this is the time of year when the weather may be brisk, which makes the hot beverages, house-made fudge, and Halloween treats sold at the depot a natural way to wrap up the day.
For travelers of a different generation, the best treat of all is just steps from the Grand Canyon Hotel.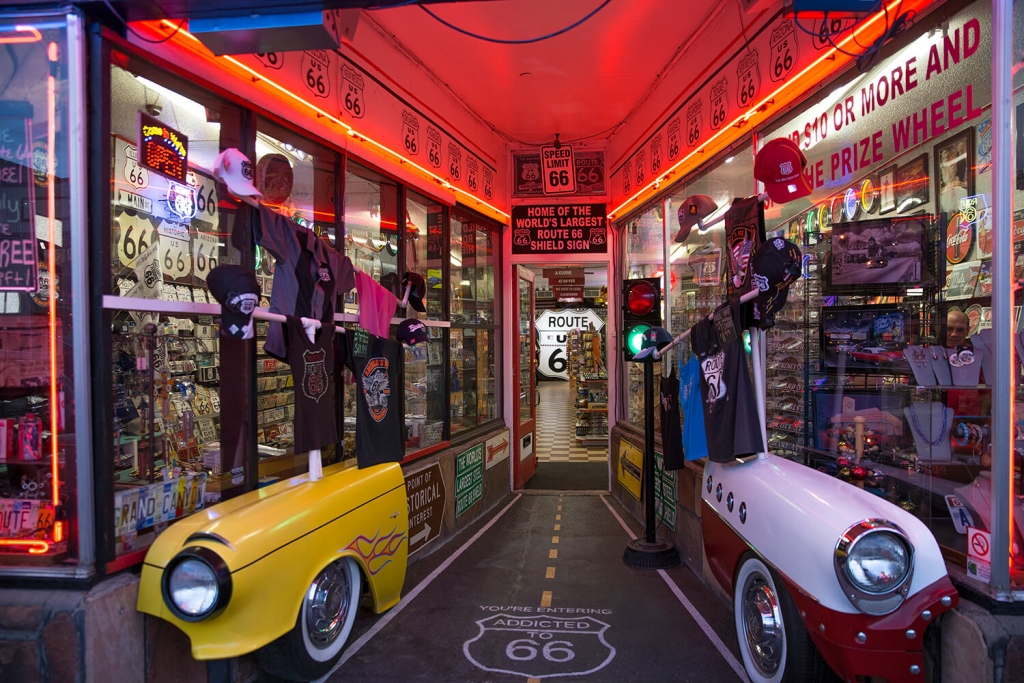 The Hip Route
The Champs-Elysées of Paris, The Strand of London, and Barcelona's La Rambla are three of the world's most popular avenues. But in America, no roadway is more iconic than Route 66.
America's Mother Road evokes images of the classic road trip — one that to this day inspires travelers to try to link together the bits and pieces of the highway long ago bypassed by the interstates. But until October 1984, motorists were still driving on Route 66 through the heart of Williams. It was the final section of I-40 to be completed.
From the Grand Canyon Railway and Hotel, what's left of this route is only a short walk away. After summer's oppressive heat has lifted and before winter's chill sets in, you can comfortably explore a town that is frozen in time, but as energetic as ever. For blocks along the famous highway, lounges, old-fashioned diners, gift shops, and art galleries draw nostalgia lovers of all kinds. And autumn brings special events such as vintage car shows, rodeos, art walks, and music festivals. All of which makes Williams a delightful destination in fall.
How to Explore
There's no better way to make a grand trip grander than on the historic train to Grand Canyon. Travel over 120 round-trip miles through beautiful northern Arizona while being entertained by historical cowboy characters and strolling musicians. The Grand Canyon Railway has been departing daily from Williams, Ariz., since 1901. Spend a night in Williams next door to the train depot at the AAA Three Diamond Grand Canyon Railway Hotel. Just walking distance from quaint downtown Williams and Route 66, the modern hotel has a grand lobby, indoor pool and hot tub as well as Spenser's Pub with its handcrafted 19th-century bar. Packages with train travel and overnight stays in Grand Canyon National Park and Williams are available. Visit TheTrain.com for more information.
For more travel experiences to Beautiful Places on Earth™ available from the Xanterra Travel Collection® and its affiliated properties, visit xanterra.com/explore.