Five Memories You'll Never Forget on a Holiday Vacations Tour of the Netherlands & Belgium
Join us as we touch on five major moments on our nine-day getaway to the Netherlands and Belgium that you will remember for years to come.
When you imagine a visit to the Netherlands, what picture appears in your mind? Is it the fields of bright flowers, the historic and colorful windmills, or Amsterdam's streetside canals? On a Holiday Vacations tour of the Netherlands, we include all of these experiences and more! Join us as we touch on five major moments on our nine-day getaway to the Netherlands and Belgium that you will remember for years to come.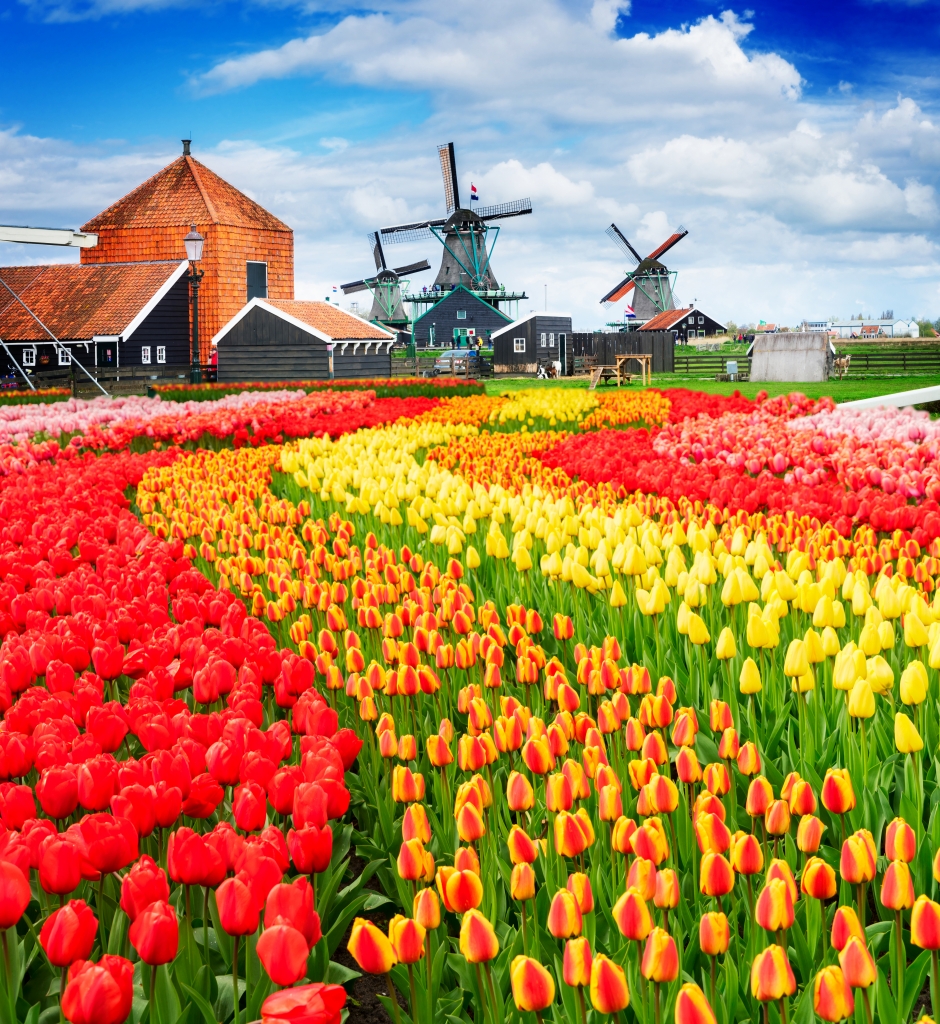 Stepping back in time at Zaanse Schans
Our tour of the Netherlands begins in the province of North Holland and a visit to the incredible open-air museum of Zaanse Schans. Feel the fresh air as you stroll through the living exhibits that reveal classic Dutch heritage. During the 18th and 19th century, this region had hundreds of windmills tended by families making linseed oil, paint, mustard, paper, and more. Today we are invited to explore the heritage park, see historic buildings, watch artisans work their traditional trades such as clogs, cheese, and more.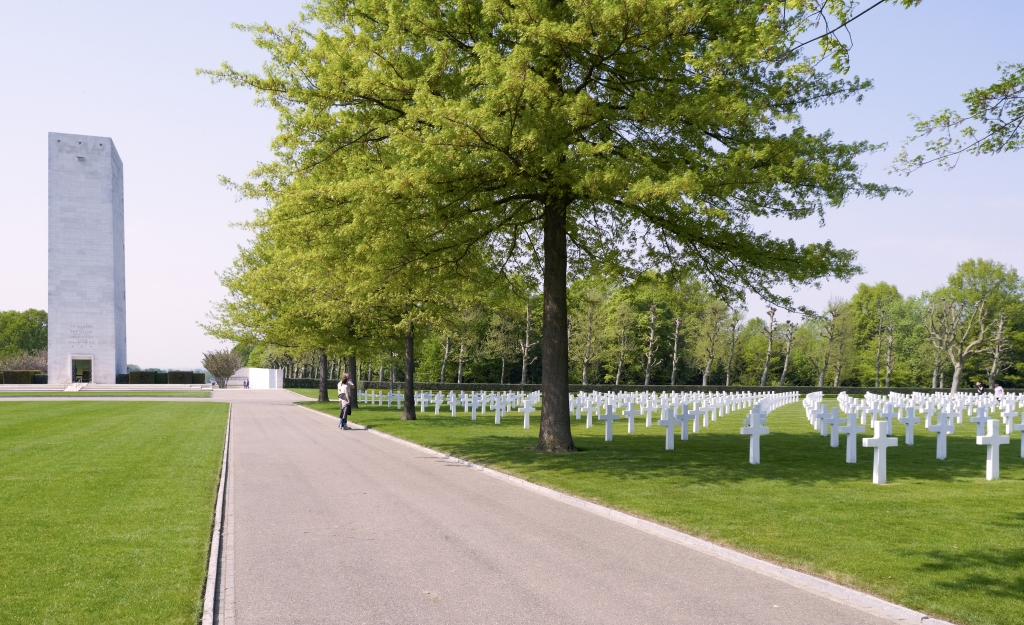 Laying Flowers Over the Graves of American Heroes
They haven't forgotten. In Margraten, a Dutch city near the Belgian border, lies a military cemetery that is home to fallen American armed forces. The soldiers that rest here fought to liberate the Netherlands during World War II. The field of more than 8,300 crosses and stars of David are cared for by Dutch, Belgian, and German families. During our time here, we are invited to lay flowers over the graves of these heroes and honor the sacrifice they made more than 70 years ago.
Strolling the Gouda Cheese Market
More than simply the name of a family of cheeses, we arrive in the city of Gouda in South Holland for a visit to its traditional open-air cheese market. A tradition that began in the 14th century, the familiar orange colored wheels of cheese arrive in the city's cobblestone central plaza by horse-drawn carriage in the morning, where farmers display their cheeses. As buyers and sellers narrow in on an agreed-upon price, they clap one another's hands in a theatrical display called handjeklap. The plaza's Gothic town hall is a sight to behold! On our visit, we will learn how cheese porters, loaders, tossers, and weighers work together to present the centuries-old bazaar. A walking tour of Gouda's city center follows.

Exploring Royal Delft Pottery
Join us for a tour of Royal Delft Pottery, the earthenware makers famous for the iconic blue and white pottery. Europe's desire for this historic style of pottery began around the 17th century when the Dutch East India Company brought home blue painted porcelain from China. We'll tour the 350 year-old factory and learn about the company's history and techniques.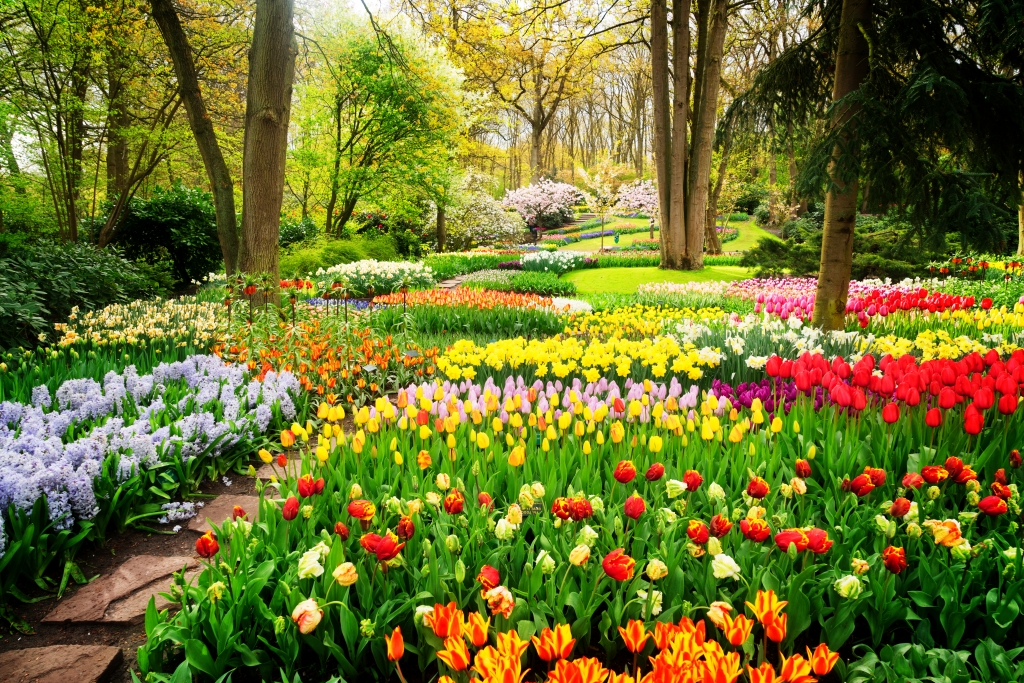 Witnessing the majesty of Keukenhof
Saving the best for last, we invite you to join us and explore the world's largest spring garden on the final day of our tour. At Keukenhof, seven million flowers in 800 varieties will be on display across 80 acres. Feel the magic of colorful windmills turning softly above breathtaking rows of tulips, daffodils, and hyacinths, plus thematic flower gardens, inspiring artwork, and much more. The "Garden of Europe" debuts every year in March, so our springtime departures to Holland are the perfect opportunity to see Keukenhof in its prime.
The Holiday Advantage
Traveling with Holiday Vacations is a cinch! They ensure a relaxing experience from beginning to end, with all airfare, hotels, guides, transportation, attractions, baggage handling at hotels, and many meals included in your tour price. Their prices are guaranteed and include an affordable, low-risk deposit that is fully refundable until your final payment date. There are no hidden costs. Simply put, you can count on Holiday Vacations to take care of the details so you don't have to. Click here to browse Holiday Vacations' Holland in Bloom itinerary. When you're ready to make your reservation, call them at 800-826-2266. A friendly Guest Services Representative is looking forward to speaking with you!