Going Big Sky at Glacier National Park
Seven tips to make the most of this remote national treasure
The Big Sky Country of Montana doesn't get any bigger than at Glacier National Park. More than a million acres of alpine lakes, towering 10,000-foot mountains and yes, glaciers … 26 in all. Set along the U.S.-Canada border, the park blends untamed wilderness — where grizzly bears, moose, and elk range — with plenty of services that mean that you don't have to be a hardcore outdoor adventurer to experience one of North America's most remarkable natural areas. Combined with the contiguous Waterton Lakes National Park across the Canadian border, in 1995 Glacier earned the prestigious designation as a World Heritage Site from the United Nations Educational, Scientific, and Cultural Organization (UNESCO). While no less an authority than naturalist John Muir advised Glacier travelers to "Wander a whole summer here, if you can" before slightly softening his advice to a more modest, "Give a month at least to this precious reserve," even a few days here can give you a nice introduction to the splendors of this national park. Here's a quick look at Glacier's highlights and the many different ways to experience the park.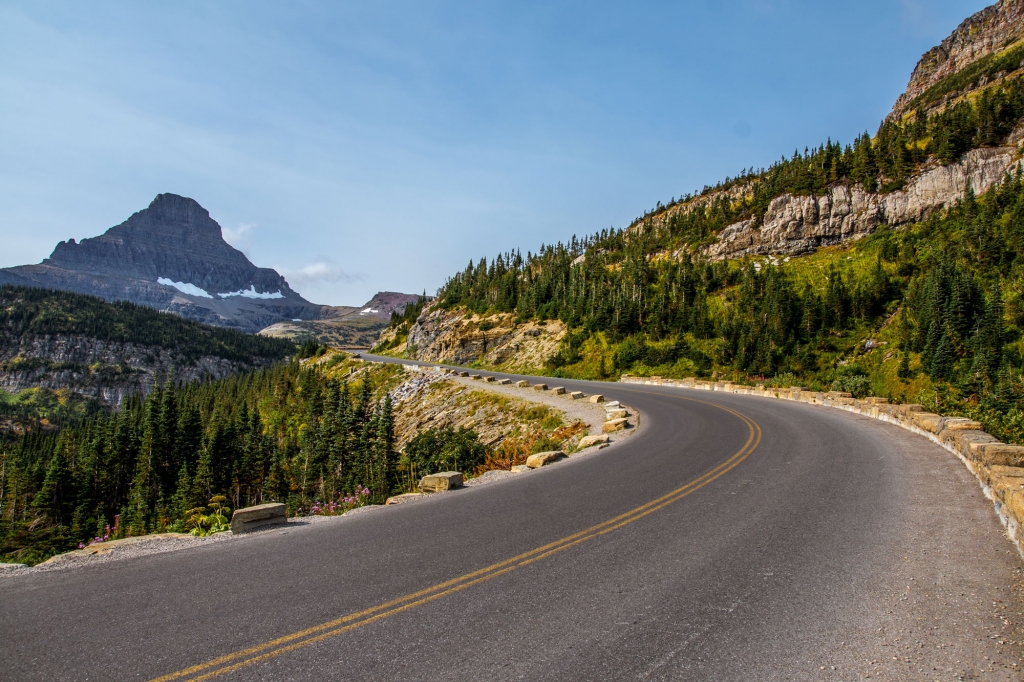 A Classic Drive
With waterfalls, high country panoramas, and maybe even a few shaggy white mountain goats up on the slopes, the 50-mile Going-to-the-Sun Road offers the best overview of Glacier. The road is only accessible via an online entry reservation system. You could drive straight through in about two hours but give yourself plenty of time, both to slow down along the road's notoriously twisty course and for stops at such park destinations as 6,646-foot Logan Pass on the Continental Divide. It's the road's highest point, with a park visitor center and access to an assortment of trails, including the easy (and very popular) 2.8-mile roundtrip to Hidden Lake Overlook.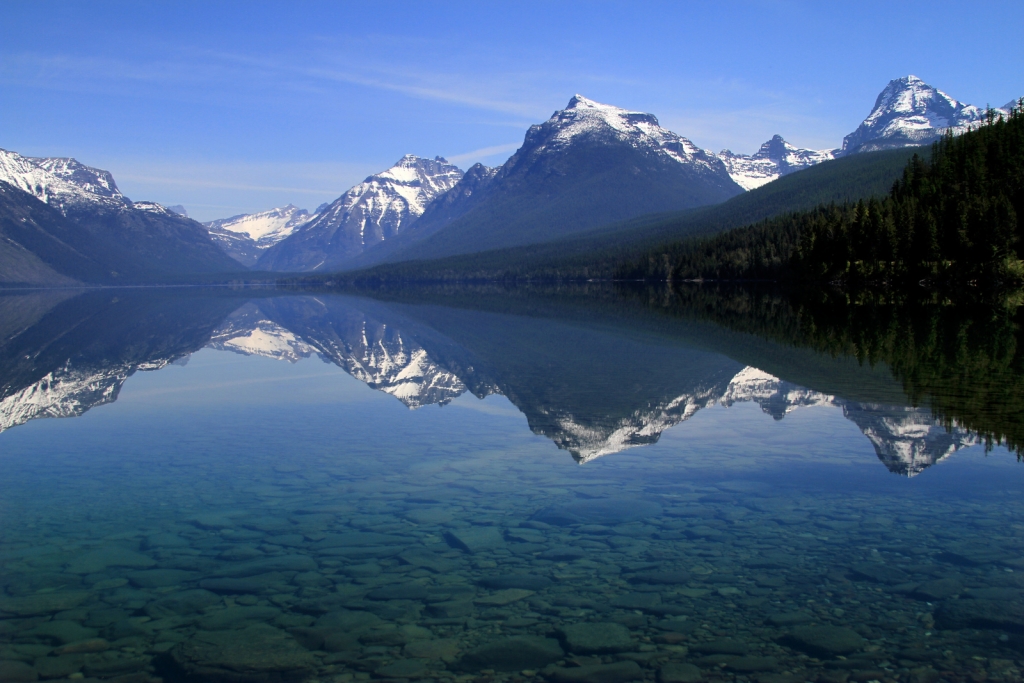 Glimpse a Glacier
While the park's famous glaciers have continued to retreat and even disappear in recent decades because of changing climatic conditions, there are still all sorts of ways you can see them. Two of the easiest to spot are Jackson Glacier, five miles east of Logan Pass on Going-to-the-Sun Road, and Salamander Glacier in the Many Glacier area. You can also get a good look at Sperry Glacier from Hidden Lake Overlook in Logan Pass. Or to truly earn your view, challenge yourself on the 10.6-mile roundtrip hike that leads to Grinnell Glacier Viewpoint (take the boat from Many Glacier Hotel to cut the roundtrip to 7.2 miles).Quick tips: The best time to see glaciers is in late summer after seasonal snow has melted. And glaciers tend to look darker than snowfields because of an accumulation of rocks and dirt.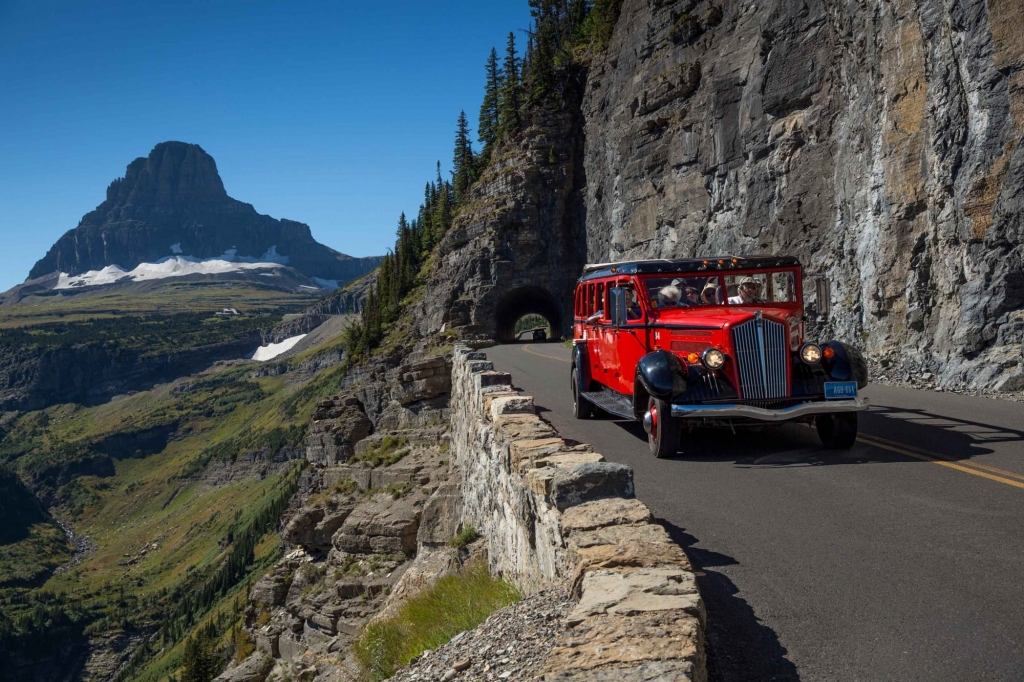 A Park Tradition
If you'd rather leave the mountain driving to someone else, nothing beats a guided ride in one of Glacier's vintage Red Buses. The fleet of 33 impeccably restored buses dates to the 1930s and have retractable, roll-back tops that let you look up to the park's towering peaks as expert guides describe Glacier's natural and human history. Bus tours leave from both the east and west sides of the park and range in duration from 2 ½ hours to all-day excursions, including the Big Sky Circle tour, an eight-hour outing with wildlife viewing and stops to see the diversity of park landscapes.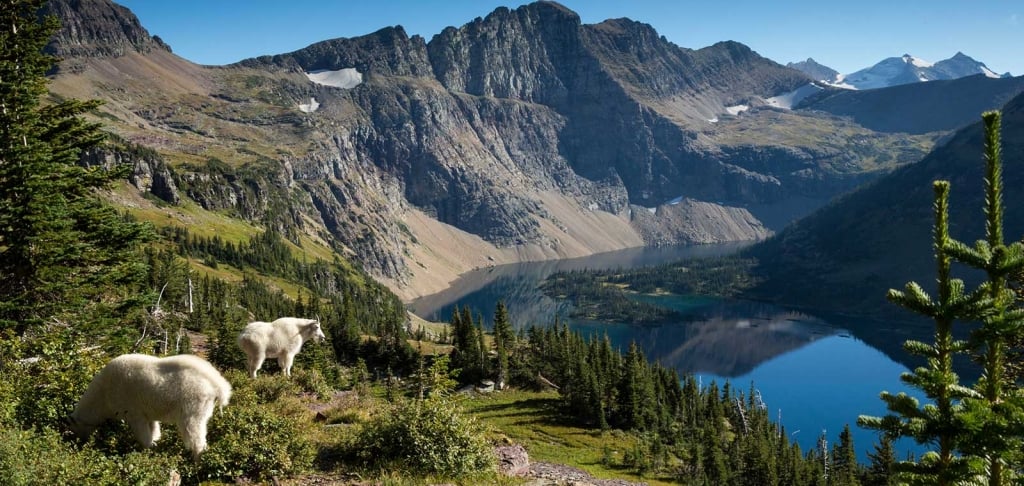 Hit the Trail
Get inspired by the park's mountain goats and bighorn sheep and explore Glacier on foot. With more than 700 miles of trails, there's a hike for just about every skill level, whether you're just interested in a quick stroll on a paved path or hope to get into the backcountry. Few hikes anywhere deliver as much beauty as the 3.6-mile roundtrip that visits both St. Mary Falls and Virginia Falls, while the family-friendly 3.3-mile Beaver Pond Loop starts from a 1913 ranger station and is a good bet for vibrant wildflowers and moose sightings. Keep in mind that Glacier is wild country. Always be bear aware and acquaint yourself with the kinds of hazards you might encounter, including changing weather conditions. And know what day hike essentials to carry, especially water to remain properly hydrated.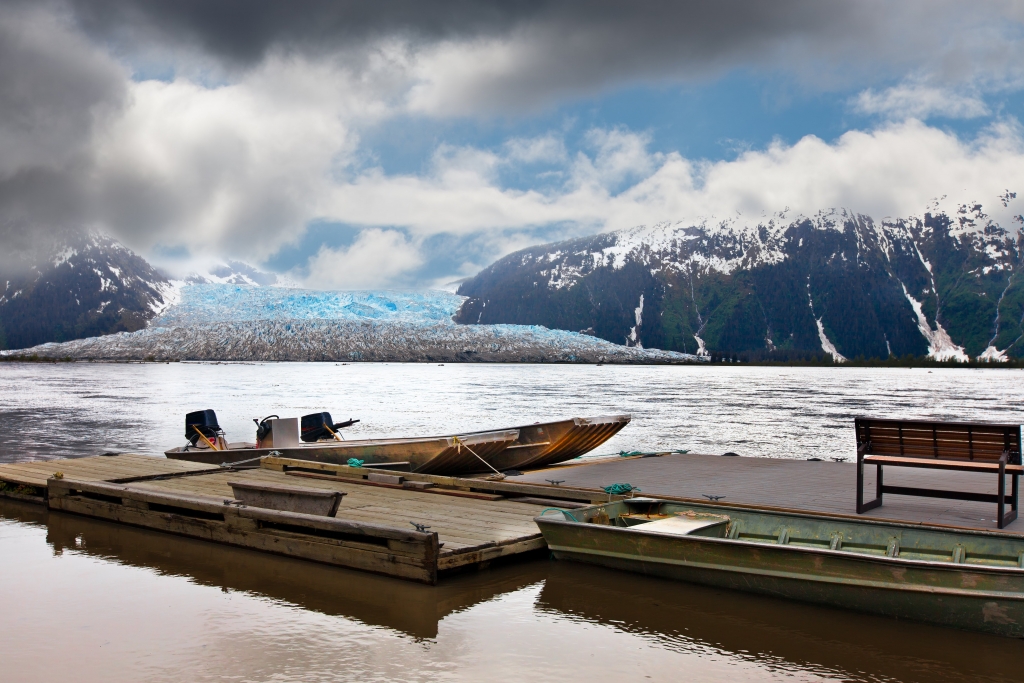 On the Water
The national park is almost as renowned for lakes as its namesake glaciers, and since 1938 the family-owned Glacier Park Boat Company has led narrated cruises that take visitors out on the water in classic wooden boats. The cruises offer a unique perspective on Glacier's majestic landscapes that you won't get any other way and also lead to an assortment of trails for both self-guided hikes and outings led by park rangers. And if you want to explore the lakes on your own, the company rents an assortment of small watercraft, from kayaks, canoes, and rowboats to 10-horsepower motorboats.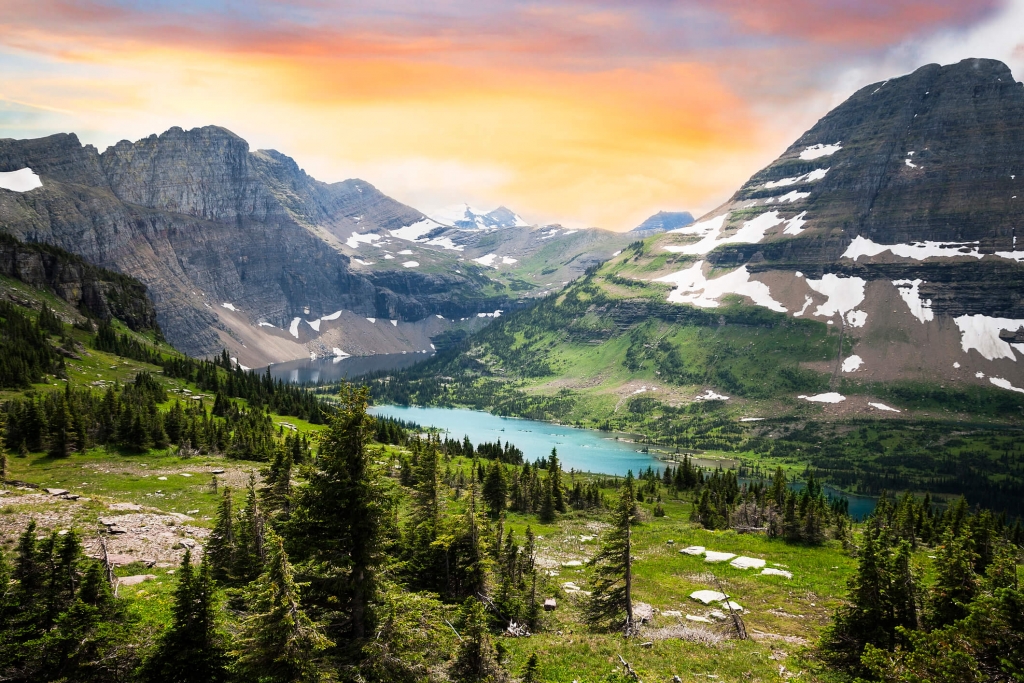 Listen to Native Voices
They were here first: For thousands of years before the national park's 1910 founding, the Glacier area was the homeland of such indigenous peoples as the Blackfeet, Salish, Kootenai, and Pend d'Oreille. These people remain indelibly linked to the landscape. And each summer, as part of the Native America Speaks program, local tribal members give presentations that convey the richness of their history and culture through song, dance, and storytelling. The program began in 1982 and is the longest running indigenous speaker series in any national park.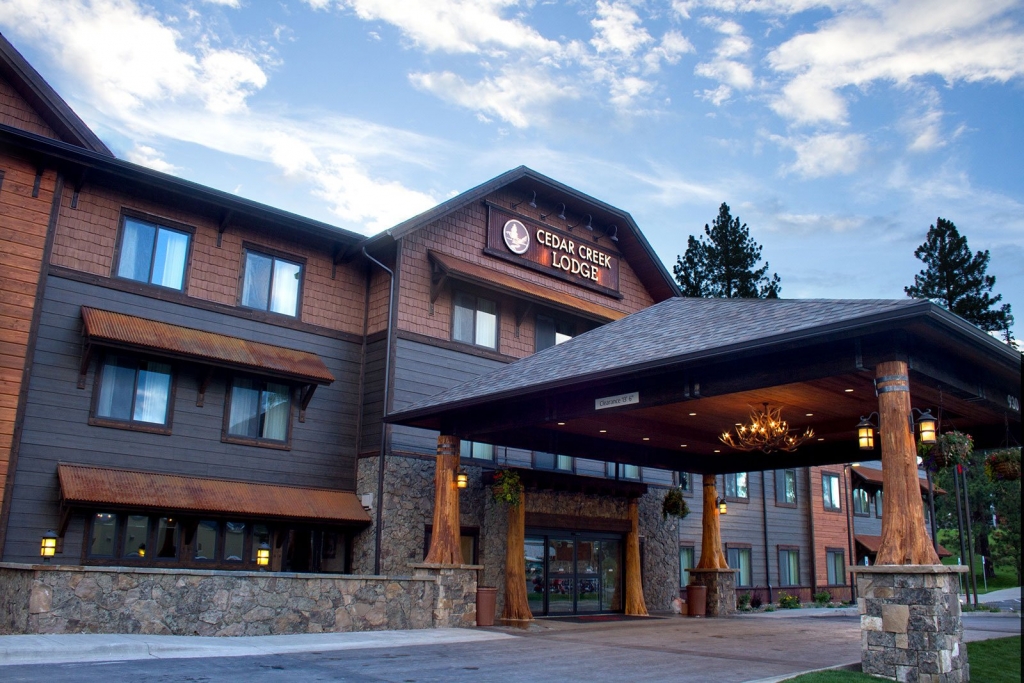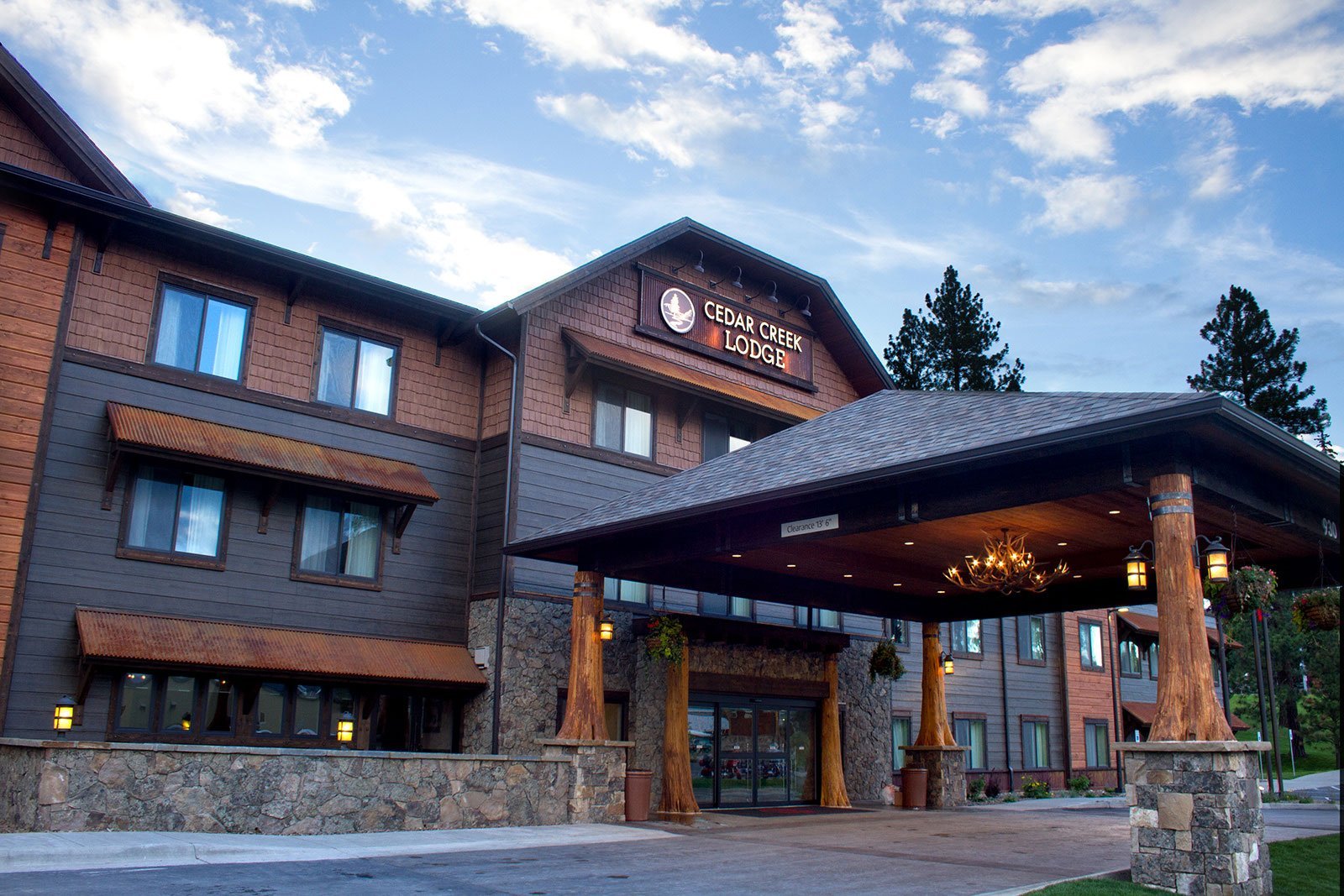 No Need to Rough It
Leave the tent at home and stay in comfort at one of the Glacier National Park Lodges operated by Xanterra Travel Collection®. They range from the historic and renovated 1915 Many Glacier Lodge on the shores of Swiftcurrent Lake in the northeastern part of the park and the Swiss Chalet-style 1913 Lake McDonald Lodge to the more contemporary Cedar Creek Lodge. Rustic yet sophisticated, Cedar Creek Lodge is in Columbia Falls near Glacier's west entrance and even has an indoor swimming pool.