Green Restaurant Certifications
Seeking sustainable dining experiences with excellent cuisine? Look no further than our national parks! Out of 650 Certified Green Restaurants® in North America there are 24 that hold the highest 4-star certification, and four of those are restaurants operated by Xanterra.
What is the process for becoming a Certified Green Restaurant®?
Founded in 1990, The Green Restaurant Association has pioneered the Green Restaurant® (GRA) movement as the leading voice within the industry, encouraging restaurants to green their operations using transparent, science-based certification standards. With its turnkey certification system, the GRA has made it accessible for thousands of restaurants to become more environmentally sustainable in Energy, Water, Waste, Food, Chemicals, Disposables, & Building.
The purpose of the GRA standards is to provide a transparent way to measure each restaurant's environmental accomplishments. Restaurants can earn GreenPoints™ in any of the eight categories below. To become a Certified Green Restaurant®, enough GreenPoints™ must be earned across the categories.
Energy
Water
Waste
Reusables & Disposables
Chemicals & Pollution
Food
Building & Furnishing
Education & Transparency
A look at our certified restaurants can be seen below:
Property
Restaurant
Level
Grand Canyon Railway
Fred Harvey Restaurant
3-star
Grand Canyon South Rim
Arizona Room
3-star
Yellowstone
Mammoth Hotel Dining Room
4-star
Mount Rushmore
Carver's Café
4-star
Grand Canyon South Rim
Fred Harvey Burger
4-star
Grand Canyon South Rim
El Tovar
4-star
Read on for a deeper look at our Certified Green Restaurants®.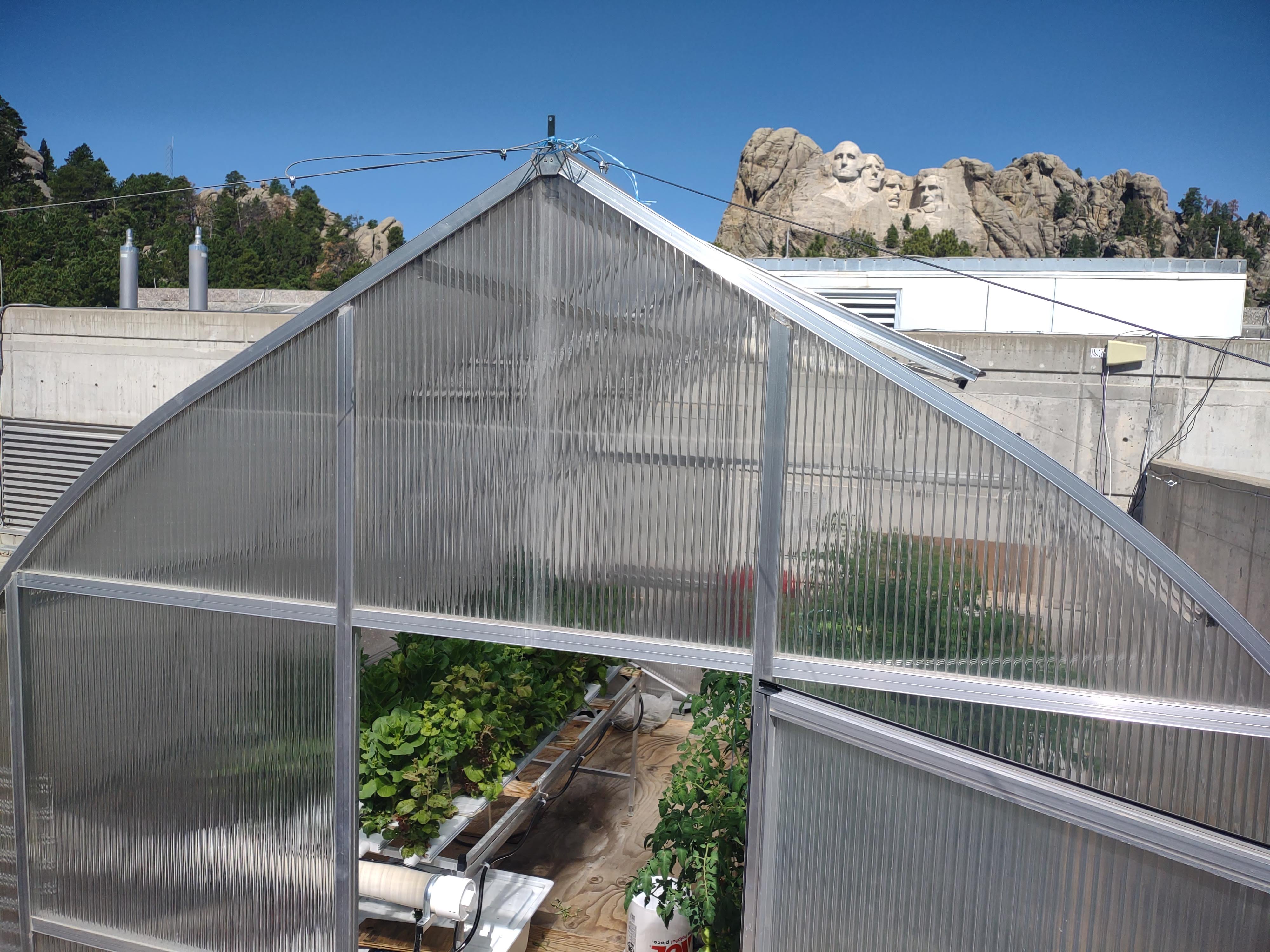 Carvers' Café at Mount Rushmore
The eatery at Mount Rushmore National Memorial has been recognized for its distinctive sustainability initiatives by achieving the prestigious 4-Star Certified Green Restaurant designation from the Green Restaurant Association. The only restaurant to achieve this designation in the state of South Dakota, Carvers Café implemented several successful sustainability programs. Employees grow vegetables for the restaurant and the employee dining room. The restaurant also purchases ingredients from local and certified sustainable sources and dramatically reduced its energy, water, and waste by switching to LED lighting, installing low-flow water faucets, implementing recycling and composting, and other improvements. With 462.79 GreenPoints™, Carvers' Café is the second highest rated Certified Green Restaurant® in North America!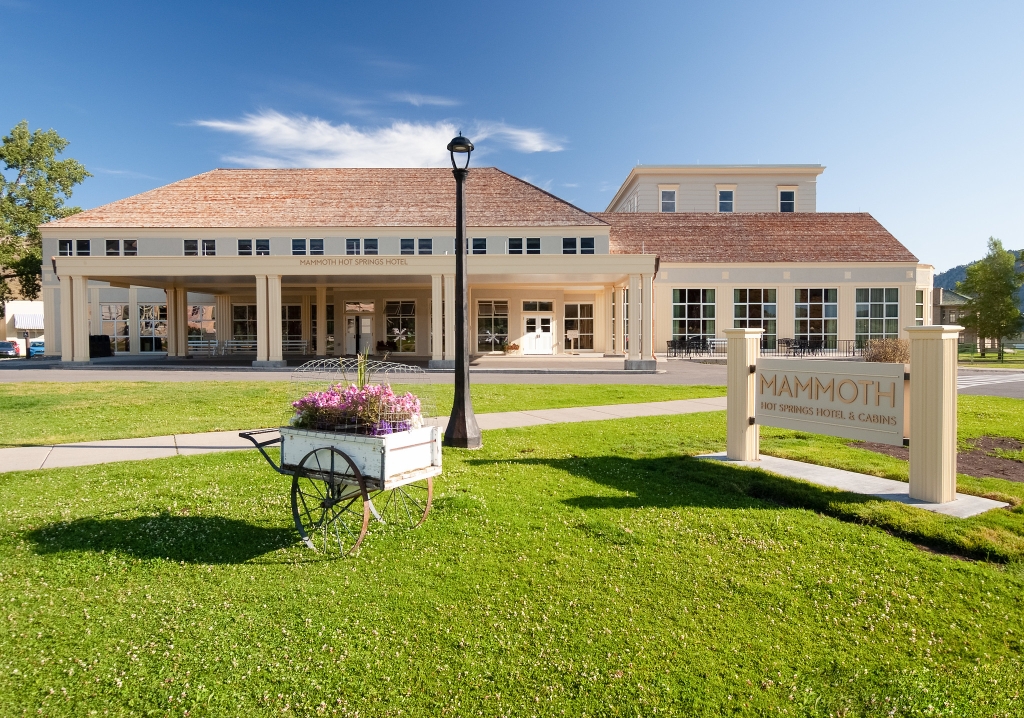 The Mammoth Hotel Dining Room at Yellowstone National Park
In 2016, the Mammoth Dining Room at Yellowstone National Park was officially certified as a 4-Star Certified Green Restaurant® by the Green Restaurant Association (GRA). It is the first restaurant in a national park to achieve this highest level of certification. Xanterra demonstrated sustainable operations through a major restroom remodel, installation of energy-saving LED lamps and water-saving fixtures, sourcing of local and organic cuisine, recycling and composting restaurant waste, and using environmentally-preferable cleaning products. The Mammoth Hotel Dining Room also received a "Near Zero Waste" Award from the GRA in 2018.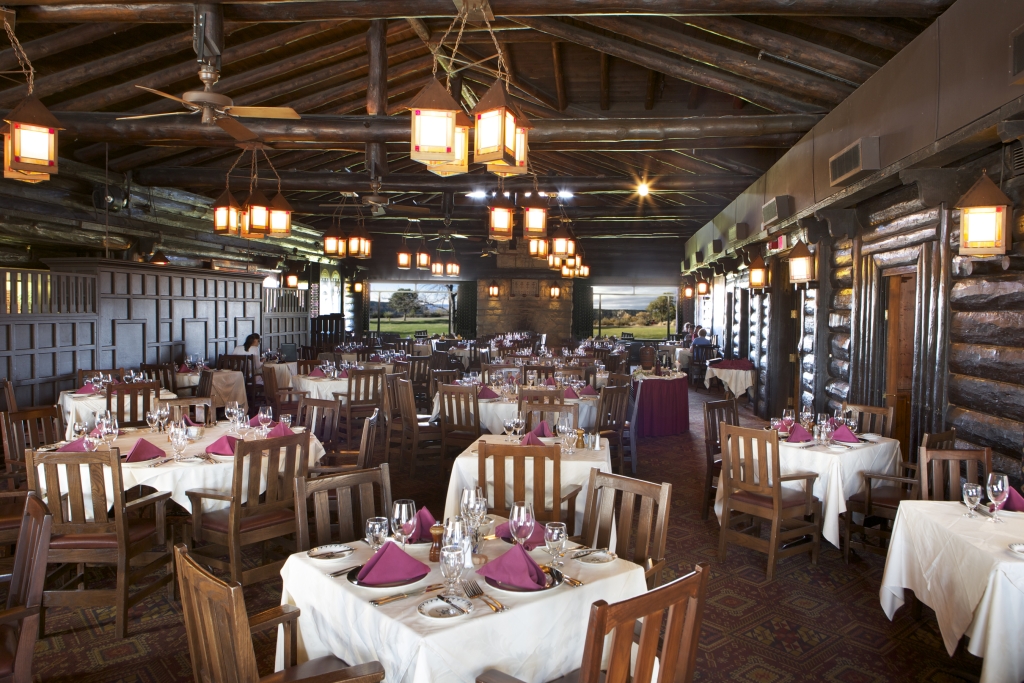 El Tovar at Grand Canyon National Park
El Tovar was the most recent Xanterra restaurant to rise to the highest 4-star certification in 2022. This was thanks to several individuals, one of which was Talbot Ngiratmab, El Tovar Assistant Restaurant Manager, who received Xanterra's Our Softer Footprint award for his efforts. Gourmet dining in an atmosphere of historic and casual elegance describes this world-class dining experience. Located in the historic El Tovar Hotel, this celebrated and majestic Dining Room is constructed of native stone and Oregon pine. The murals on the walls reflect the customs of four Native American Tribes – the Hopi, the Apache, the Mojave and the Navajo. The menu is traditional, integrating both international and local Southwest influences. The El Tovar Dining Room is considered the premier dining establishment at the Grand Canyon and is recognized internationally.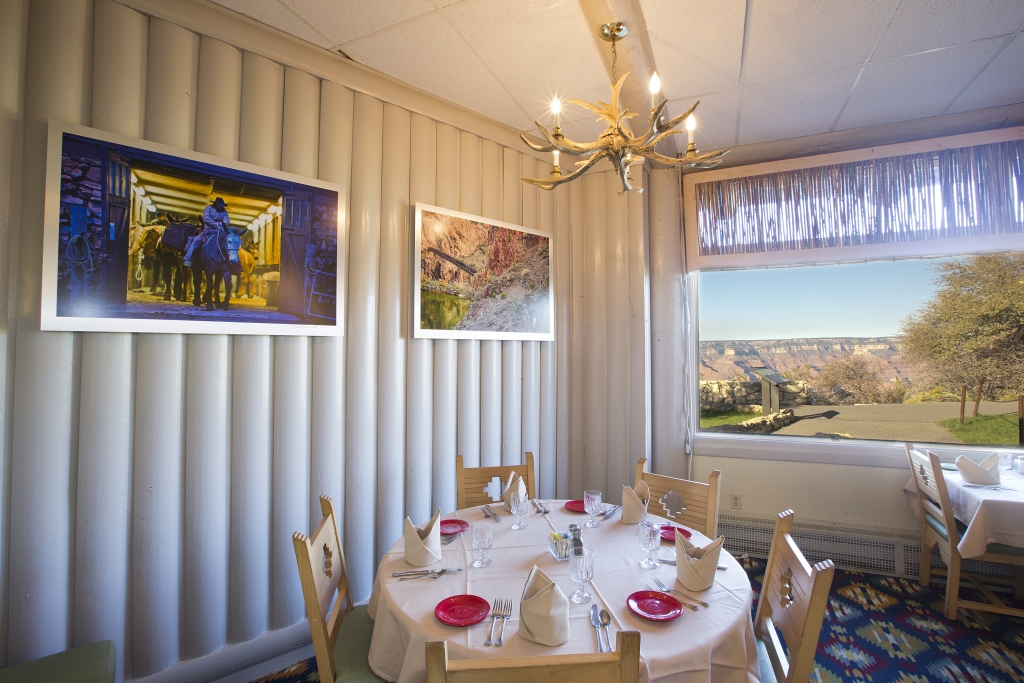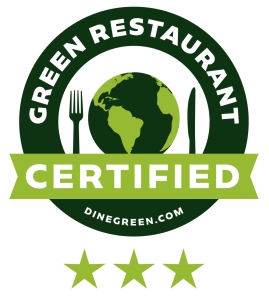 The Arizona Steakhouse at Grand Canyon National Park
The Arizona Steakhouse is not just the name of the restaurant, but the inspiration behind its cuisine. This newly enhanced dining experience tells the epicurean story about the native ingredients, flavors, and history of Arizona and its people with an emphasis on heritage/heirloom ingredients ranging from Green Chile to Tepary Beans. These indigenous foods are more colorful and more nutritious. Whenever possible, these specialty items are sourced from Arizona family farms and ranches and Native American businesses. Supporting small farms and artisan producers is good for Arizona, and using their products is good for the consumer. Our culinary team combines these ingredients with the freshest and most sustainable meats, fish, and produce available, creating a delicious, educational, and memorable dining experience. All of this contributes to a 3-star Certified Green Restaurant designation.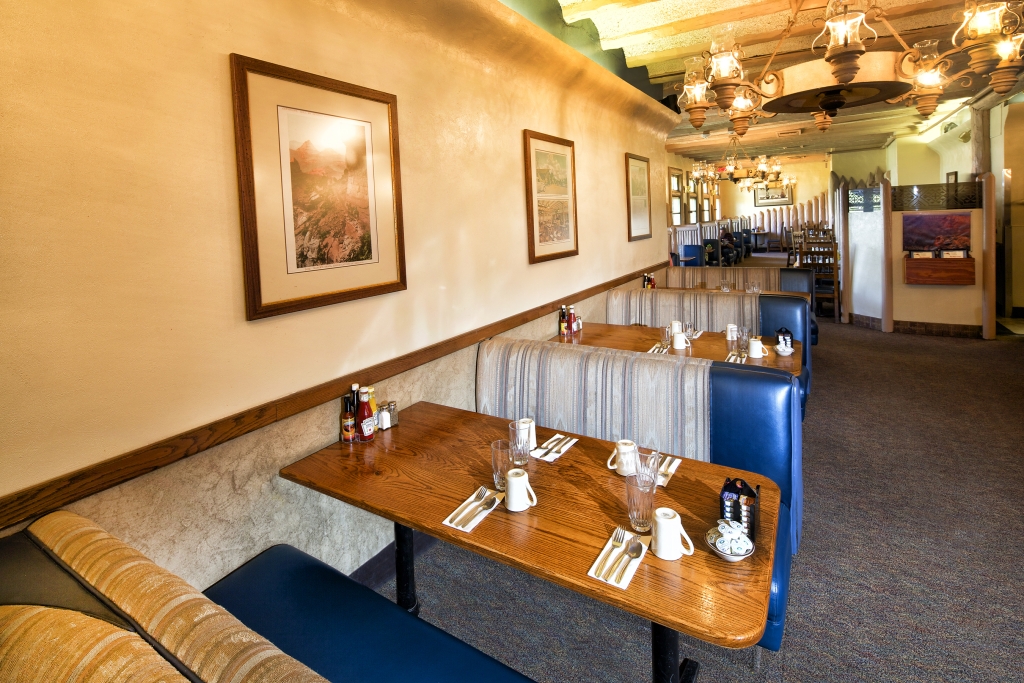 Fred Harvey Burger, Grand Canyon National Park
Fred Harvey Burger, located at Bright Angel Lodge, is a casual family-friendly restaurant featuring healthy diner-style fare prepared in the Harvey House tradition. The restaurant décor features the signature colors of Mary Jane Colter within the vibrant window-transom panes, accented by stout log columns with colorful mosaics. The setting characterizes the nostalgic and trendsetting culinary facets of the Fred Harvey dining era. The restaurant was awarded the green restaurant certification, 4-stars, in 2019.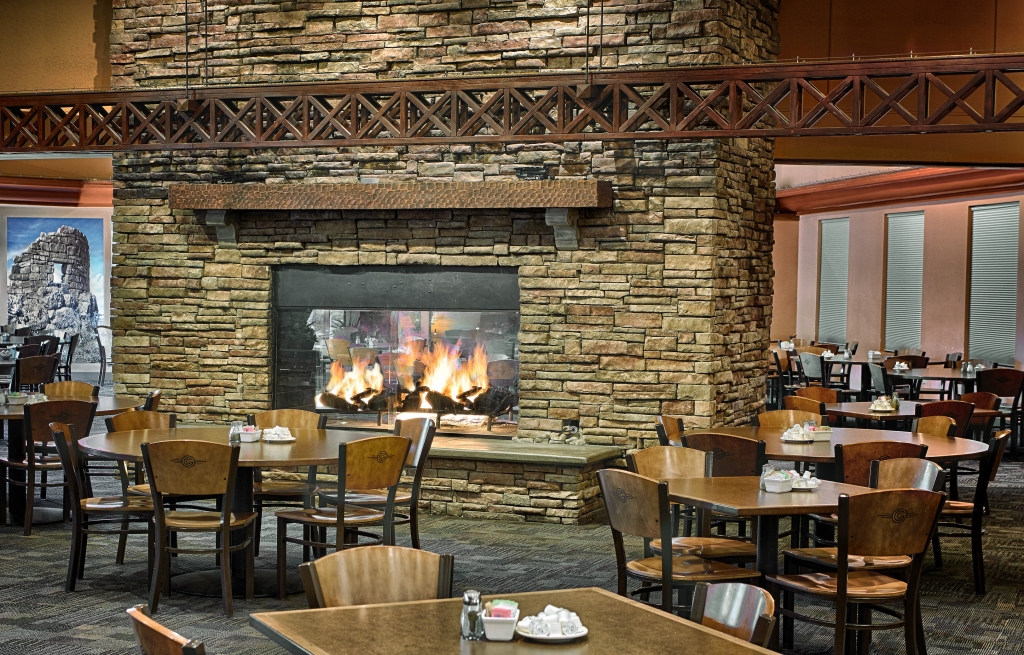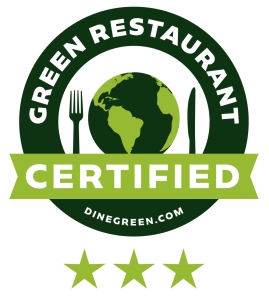 The Fred Harvey Restaurant at The Grand Canyon Railway & Hotel
The Grand Canyon Railway is committed to sustainable practices throughout their operations. The Fred Harvey® Restaurant has been a 3-Star Certified Green Restaurant® since 2014. Located across from the hotel and adjacent to the depot, the 350-seat restaurant serves buffet-style breakfast and dinner for Grand Canyon Railway passengers and patrons.
To learn more about the Green Restaurant Association, you can visit them here.