How Xanterra Travel Collection® Is Saving Water in the National Parks
Whether in the desert of Death Valley or the snow-rich region of Glacier National Park, conserving water means being proactive.
Xanterra Travel Collection® saves water with a number of creative initiatives. By changing refrigeration systems, employing smart rain gauges for lawn irrigation, upgrading laundry equipment, installing low-flow shower heads and toilets, and even switching the way ice cream scoops are rinsed, Xanterra Travel Collection® has reduced the use of water in the national park lodges it operates. Here are some highlights of water conservation programs Xanterra Travel Collection® has undertaken in the national parks.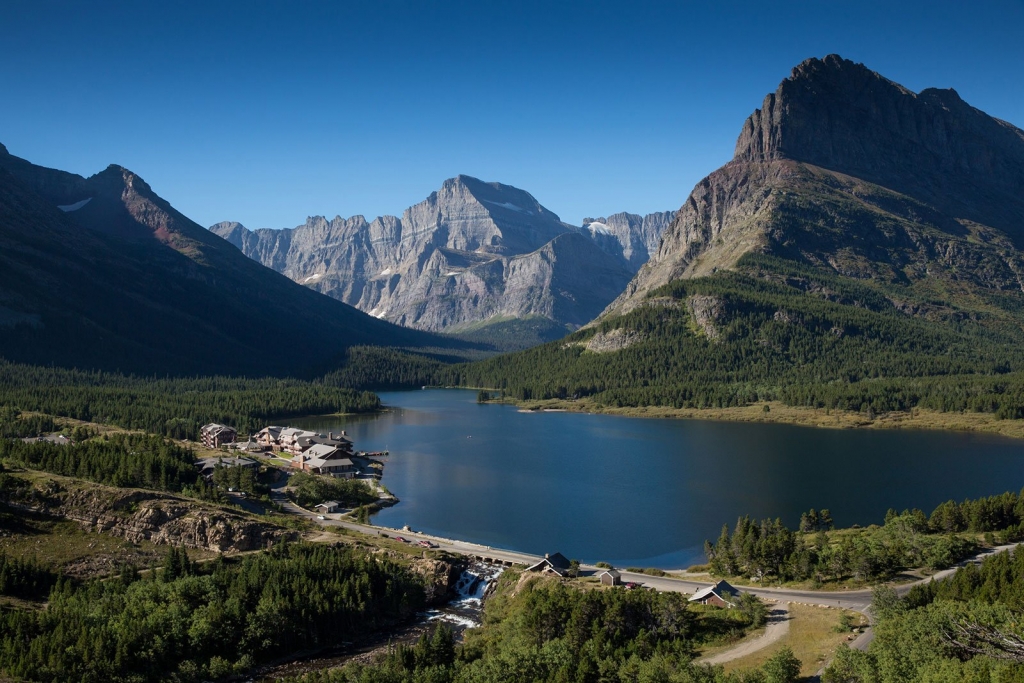 Glacier National Park Lodges
Glacier National Park Lodges conserves water by utilizing an air-cooled, rather than water-cooled, refrigeration system. Future plans include the installation of sub-meters in lawn irrigation systems to monitor water use.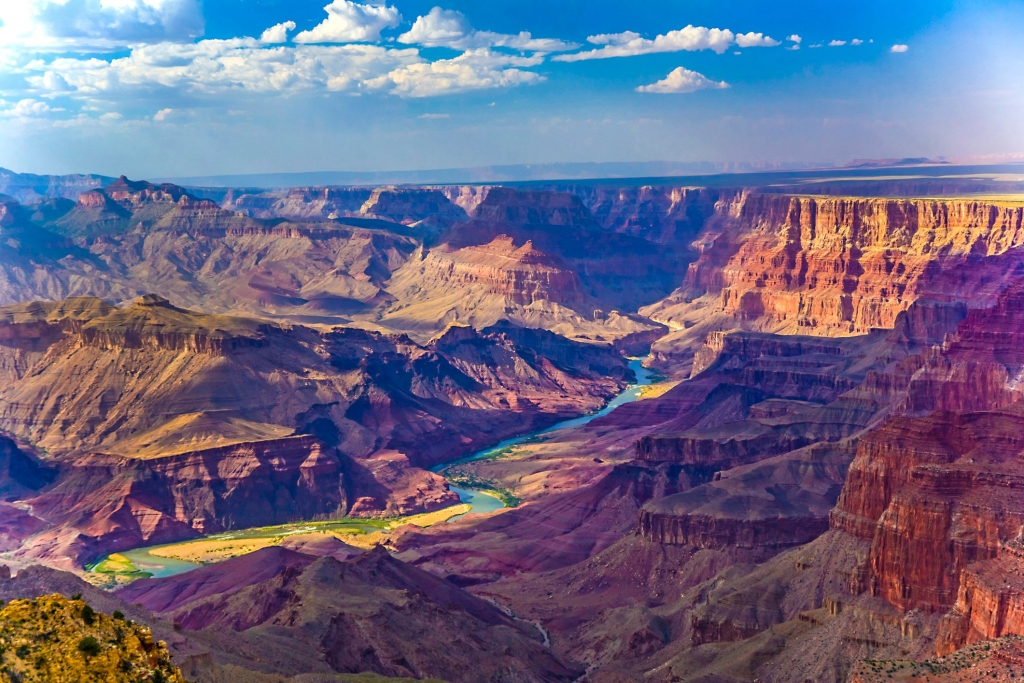 Grand Canyon National Park Lodges
Sustainability was a major consideration in the design plan of Maswik South, the first new lodge to open inside Grand Canyon National Park in over fifty years. The building design includes the use of reclaimed water for irrigation and toilet flushing, reducing the potable water needs of the building by 40%. Bright Angel Lodge first led the way, using reclaimed water for toilet flushing, in prior years.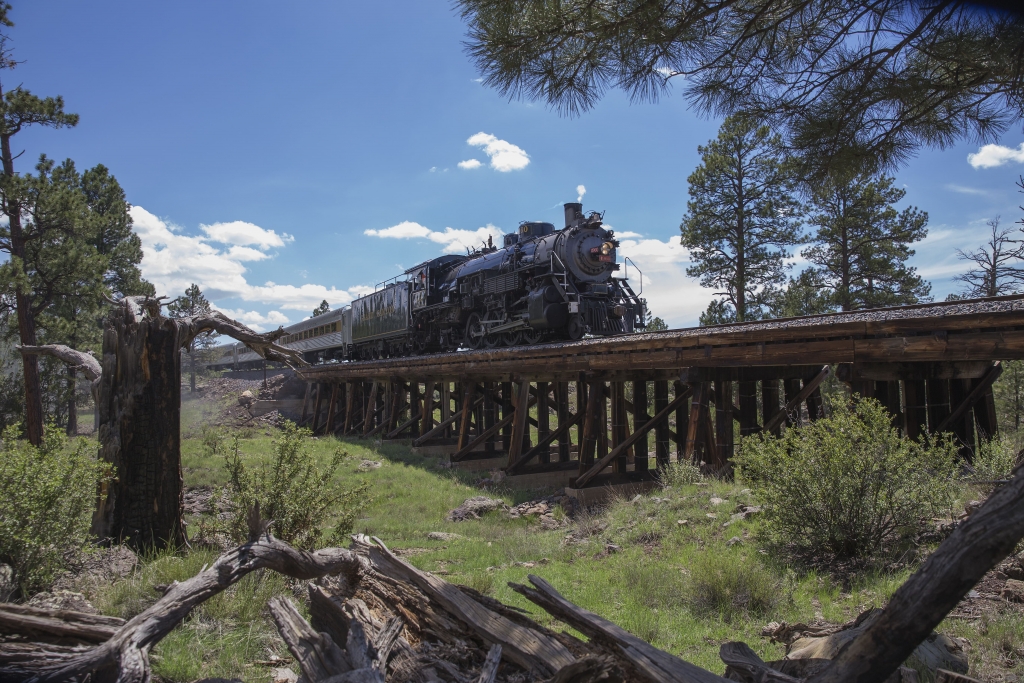 Grand Canyon Railway & Hotel
By harvesting monsoon rainwater and snowmelt collected in a million-gallon water retention pond, Grand Canyon Railway & Hotel reduced potable water consumption by over 1.1 million gallons from 2011 to 2022. The harvested water is used in the railway's steam engine, whose boiler uses 12,000-15,000 gallons of water round trip.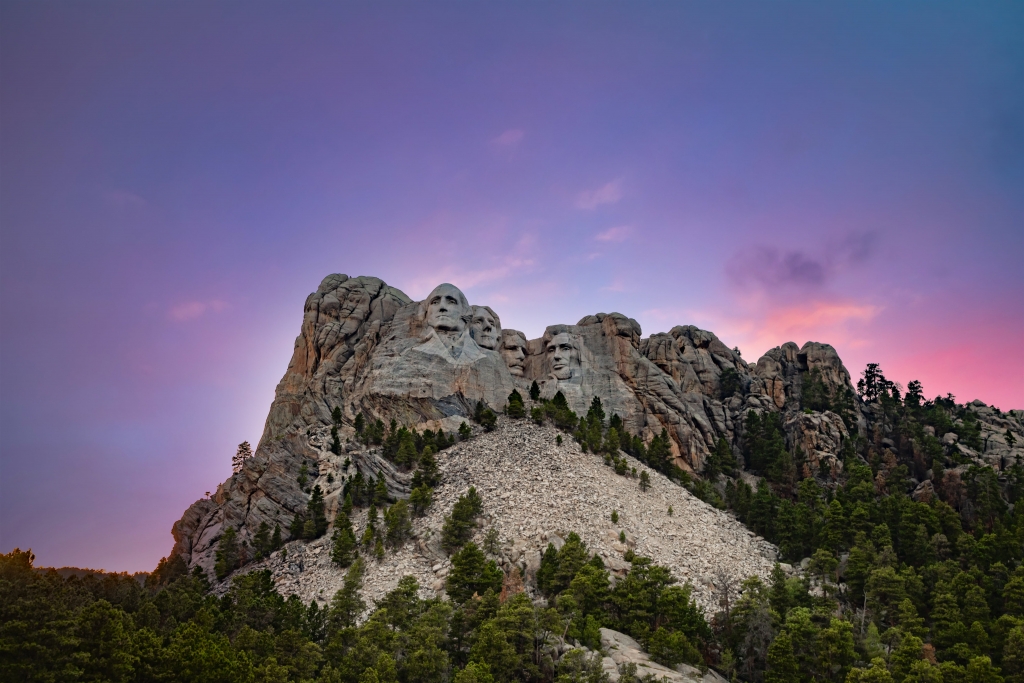 Mount Rushmore National Monument
In addition to conserving water in ice cream operations, Mount Rushmore National Memorial plans to install smart technology to better understand its water use within staff living areas, including rapid leak detection, to prevent unnecessary water losses.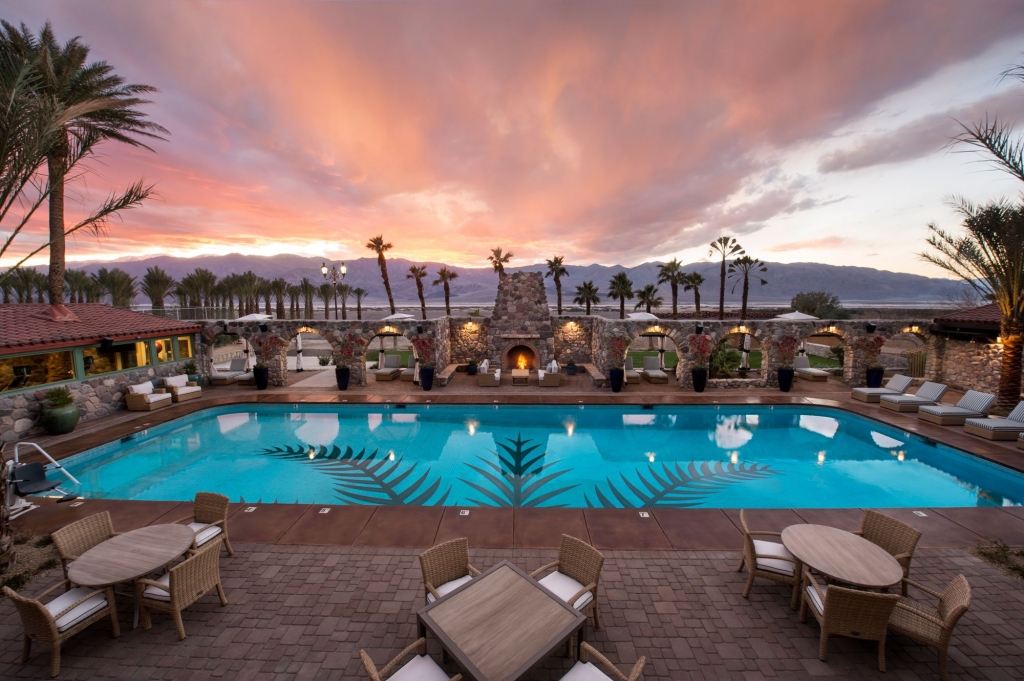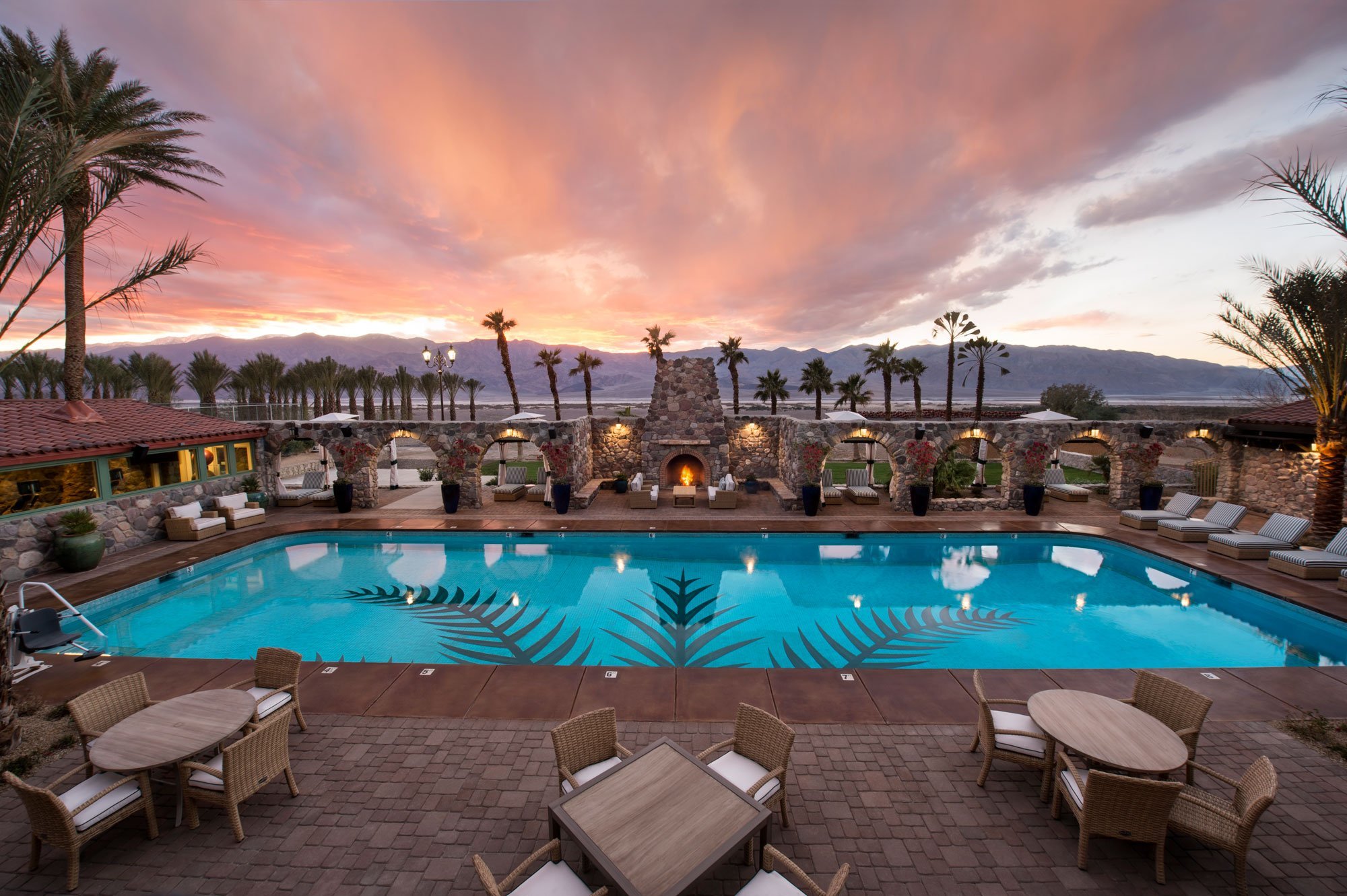 The Oasis at Death Valley
A unique feature of The Oasis at Death Valley is its spring-fed pools. Water from naturally warmed springs fills pools at The Inn and The Ranch, ultimately irrigating The Furnace Creek Golf Course at Death Valley and surrounding landscape. By removing and replacing turf with native, desert hardy plants, the landscaping plan makes great use of reclaimed water. The holding ponds for water at The Oasis also provide critical habitat and water sources for a wide variety of wildlife.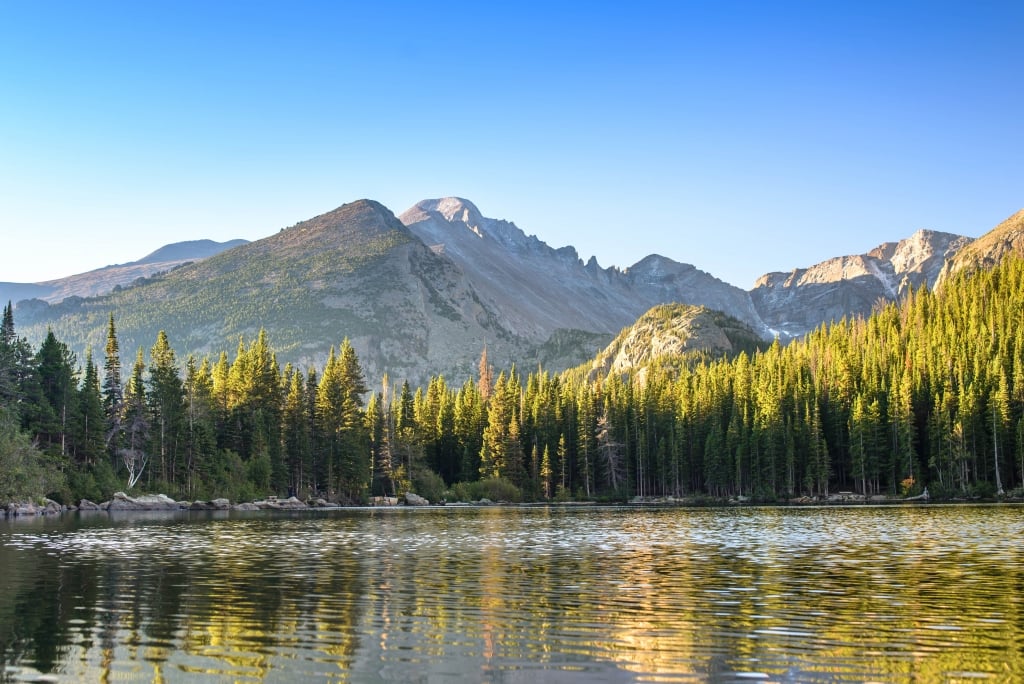 Rocky Mountain National Park
When you dine over two miles high, water can be challenging to come by. However, increased visitation at the Trail Ridge Gift Store, does not temper Rocky Mountain National Park's efforts to decrease water use. Upgraded faucets that use pre-rinse sprays and automatic shut off sensors have been installed as well as hot water recirculating loops so hot water takes less time to reach the sinks.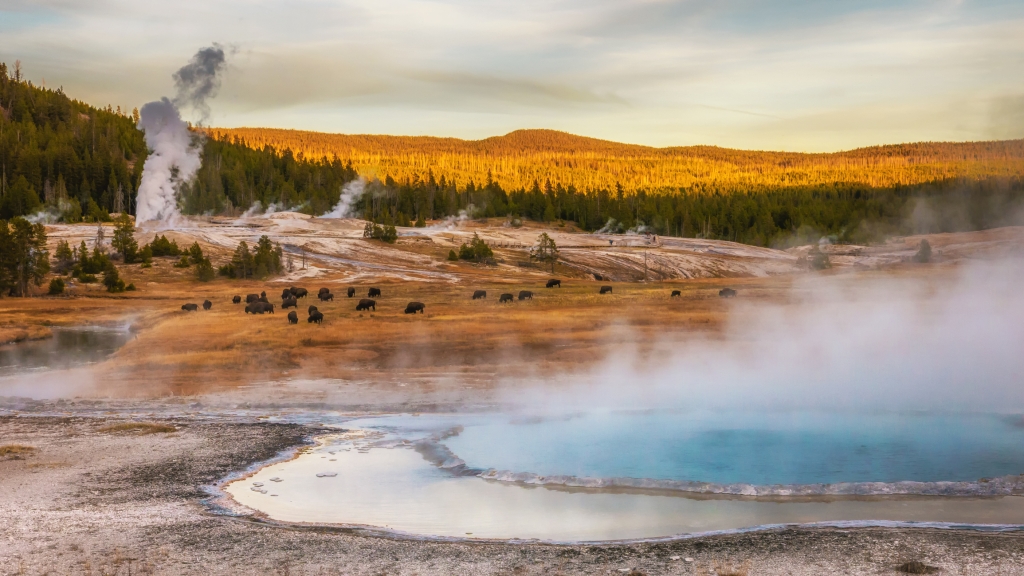 Yellowstone National Park
The park's upgraded washing system for laundry and linens reduces water usage from 3 gallons per pound of laundry to one-third gallon per pound, creating annual savings of over 10 million gallons of water at Yellowstone National Park Lodges. Five new lodges built to exacting LEED specifications improved water conservation by 46 percent compared to conventional construction, creating an estimated additional savings of more than 10 million gallons per year.
Zion National Park
Zion National Park Lodge kitchens save 800,000 gallons of water per year by employing walk-in coolers. These coolers function on a heat exchange system which recirculates water. Zion's lawn sprinkler system uses smart rain gauges to significantly reduce water needed for the historic lawn. When the gauges sense moisture in the air and in the ground, they correspondingly decrease the water delivered to the sprinkler system.
For information A World of Unforgettable Experiences® available from Xanterra Travel Collection® and its affiliated properties, visit xanterra.com/stories.