How Xanterra Travel Collection® Makes It Easy Being Green
Feeding shriveled apples to Grand Canyon mules. Operating a railway on French fry oil. Slicing a cruise ship in half to add an insert.
These are among the creative ways that Xanterra Travel Collection® lives its dedication to environmental stewardship.
At a time when globetrotters are increasingly choosing eco-friendly trips in an effort to reduce their footprint on Earth, Xanterra is well poised to meet this moment. In fact, the pandemic has only made people want to travel more responsibly than ever. The World Travel & Tourism Council and the online travel agency Trip.com recently found that nearly 70% of travelers are actively seeking sustainable travel options.
Xanterra has long been committed to the preservation and protection of the environment by providing Legendary Hospitality with a Softer Footprint®. From reducing pollution and conserving water to transitioning to renewable energy and fighting climate change, it has been honored with 42 green awards or certifications.
Xanterra's diverse portfolio includes upscale biking (VBT Bicycling Vacations), walking (Country Walkers), railway (Grand Canyon Railway), touring (Holiday Vacations), and cruising (Windstar Cruises) companies with itineraries on six continents. It also runs hospitality operations located in and around the national parks, including The Oasis at Death Valley, Glacier National Park Lodges, Cedar Creek Lodge, Grand Canyon National Park Lodges, Grand Canyon Railway & Hotel, The Grand Hotel at the Grand Canyon, Mount Rushmore National Memorial, Rocky Mountain National Park, Yellowstone National Park Lodges, and Zion National Park Lodge.
Whether you'd like to ride a mule into the depths of the Grand Canyon, climb the majestic ruins of Machu Picchu, take a small-ship cruise through the islands of French Polynesia, or cycle through the Italian countryside, Xanterra will bring your bucket-list vacation to life — all while helping the planet.
Here are some of the most innovative, groundbreaking ways Xanterra Travel Collection® helps minimize their impact on the environment and support a cleaner, greener future.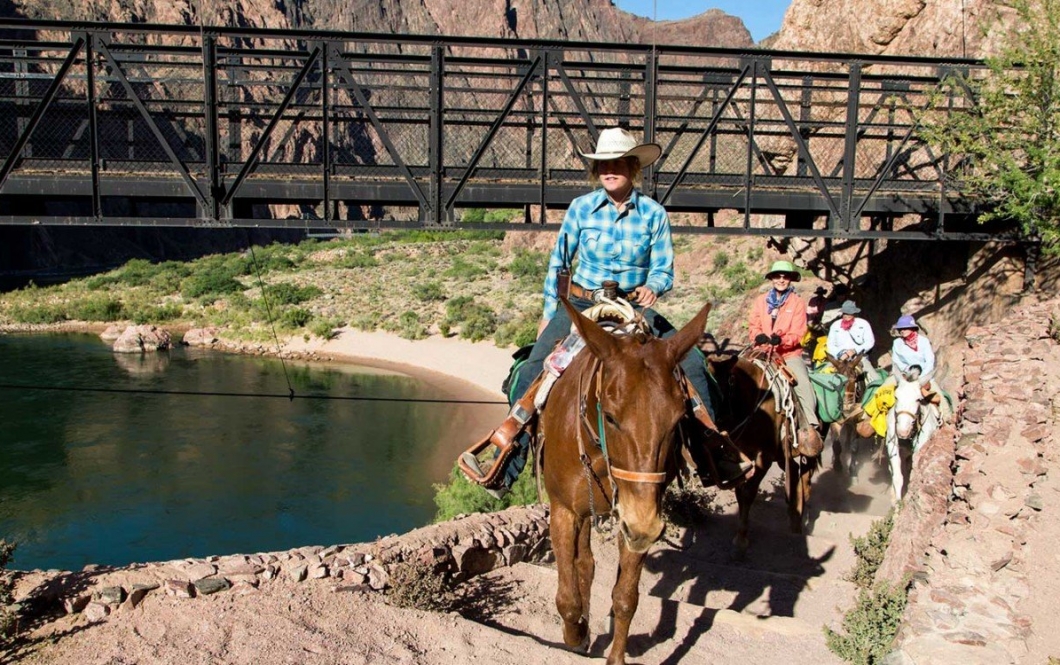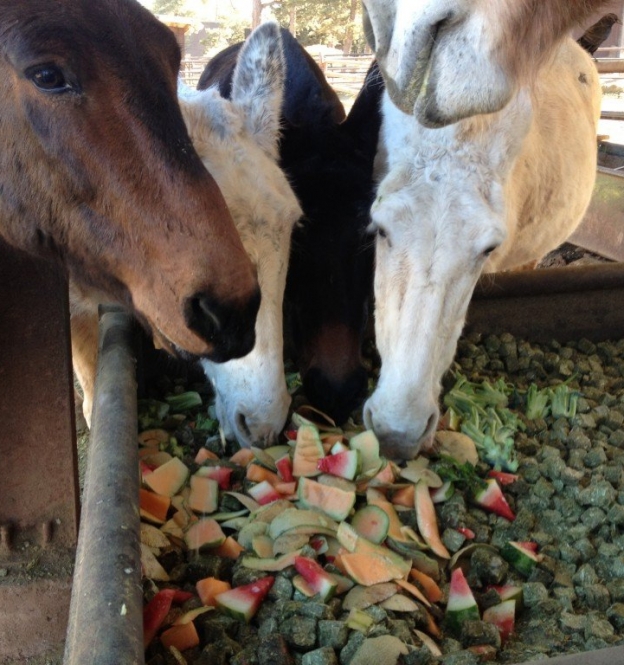 When One Bad Apple Does Good
When do bad apples help our planet? When they're fed to the famous mules in the Grand Canyon and come out as manure used by local nurseries and farmers. Since 2013, a mule named Vista along with 147 of its fellow park mules have feasted on 31 tons of shriveled apples and other food scraps such as melon rinds, broccoli stalks, and carrot peelings generated by Grand Canyon National Park Lodges restaurants. Not only does that keep the food waste out of landfills, but those hard-working mules also produce up to 2 million pounds of manure per year. Through Operation Shrively Apples, Xanterra has returned tons of food back to the earth by using their beasts of burden to lighten the load we put on our planet. Thank you, Vista, for that.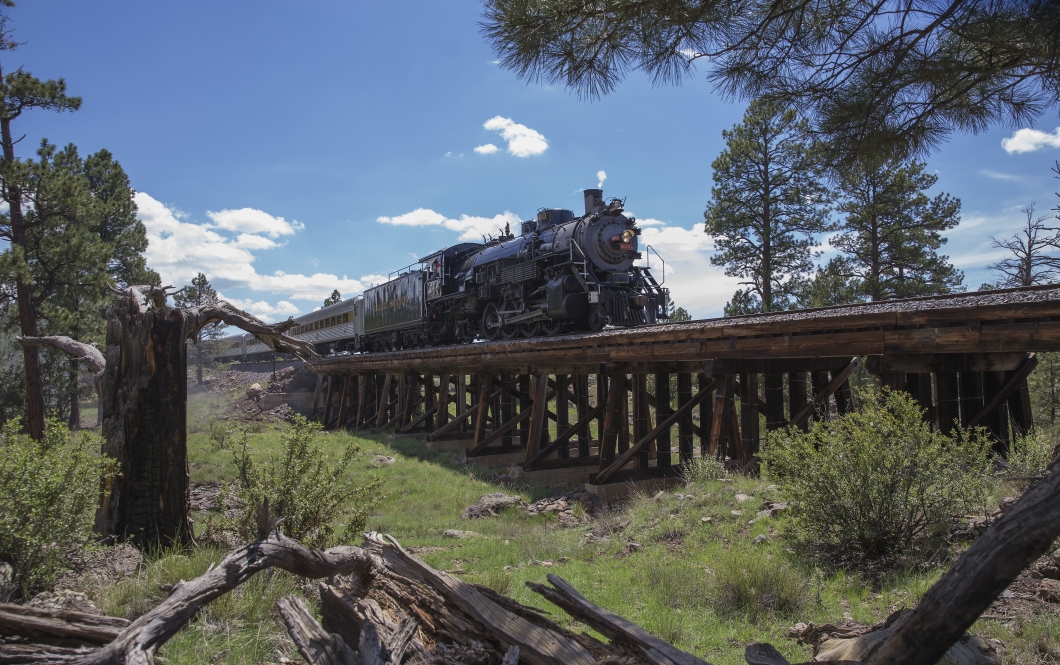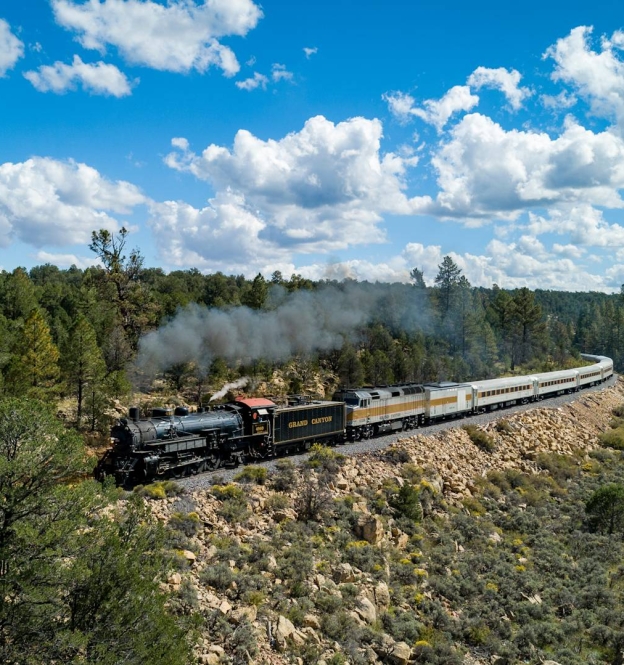 All Aboard the French Fry Express
Hop on the best — and most eco-friendly — way to arrive at Grand Canyon National Park and help keep about 50,000 cars outside of the park each year. Ride the Grand Canyon Railway from Williams, Arizona, on a scenic 65-mile 2.5-hour route across the Colorado Plateau to the edge of the canyon's South Rim. But this train does more than just replace those polluting cars, thanks to French fry oil. Its two steam engines run on recycled waste vegetable oil collected from the Grand Canyon's own restaurants (think of that with your next order of fries). Instead of using coal or diesel fuel, each locomotive uses about 1,200 gallons of vegetable oil per round-trip journey, significantly reducing the C02 emissions compared to using ultra-low sulfur diesel.
In addition, the train harvests rainwater and snowmelt to operate its steam locomotives, taking advantage of a renewable water resource in this water-stressed area. As a result, it has reduced potable water consumption by more than 1 million gallons to date. So ride the rails for an unforgettable journey and help preserve the park in the process.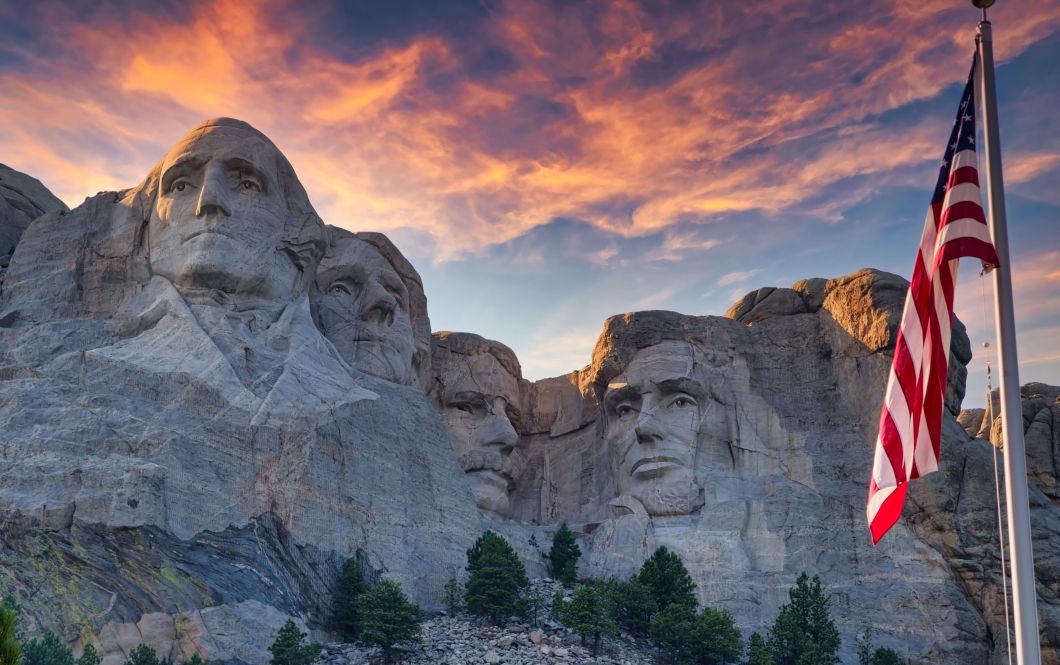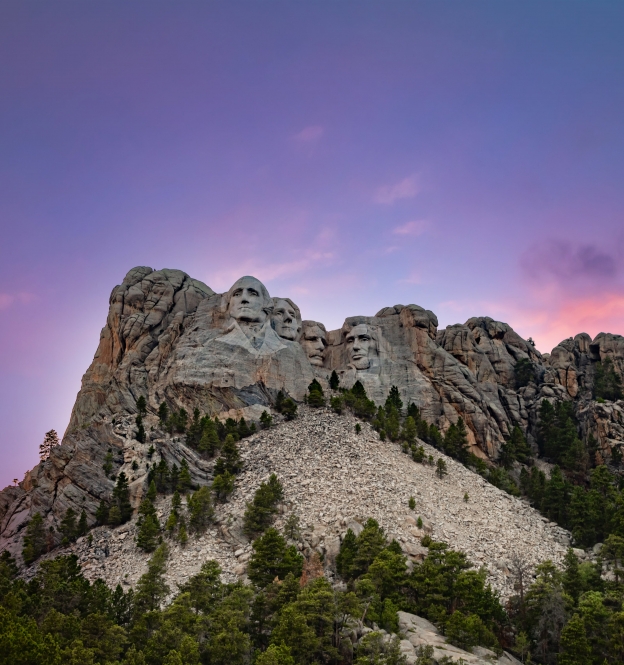 Old Presidents Under Bright Lights
Who better to preside over efforts to reduce greenhouse gases than great visionaries like George Washington, Thomas Jefferson, Theodore Roosevelt, and Abraham Lincoln? Just a few years ago, Xanterra built a 975-panel solar carport at Mount Rushmore under the watchful eyes of these past presidents. This structure now generates nearly half the electricity used by the restaurant and gift shop, while 54% comes from a nearby wind farm. Along with buying carbon offsets for the remaining emissions, Mount Rushmore is now a carbon neutral operation. Wouldn't those presidents approve of that.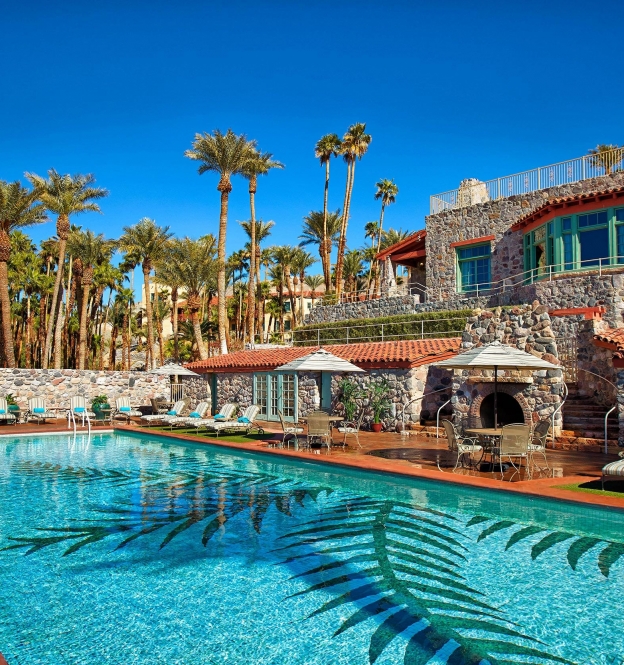 Sun & Water
The Oasis at Death Valley, a beautiful eco-resort in the middle of the 3.4 million-acre Death Valley National Park, has plenty of sun, but not much water. So the property harnesses the power of one while carefully conserving the other. It generates reliable solar energy with the hospitality industry's largest solar photovoltaic system. And because the park is the driest place in North America — it averages less than two inches of rainfall a year — the resort recycles the precious water from its own natural springs to feed two pools, water the golf course and gardens (planted with native drought-tolerant species), and eventually return it to nature's watershed. Plus, it reduces the need to water the world's lowest-elevation golf course by using natural dye on the dormant Bermuda grass in winter.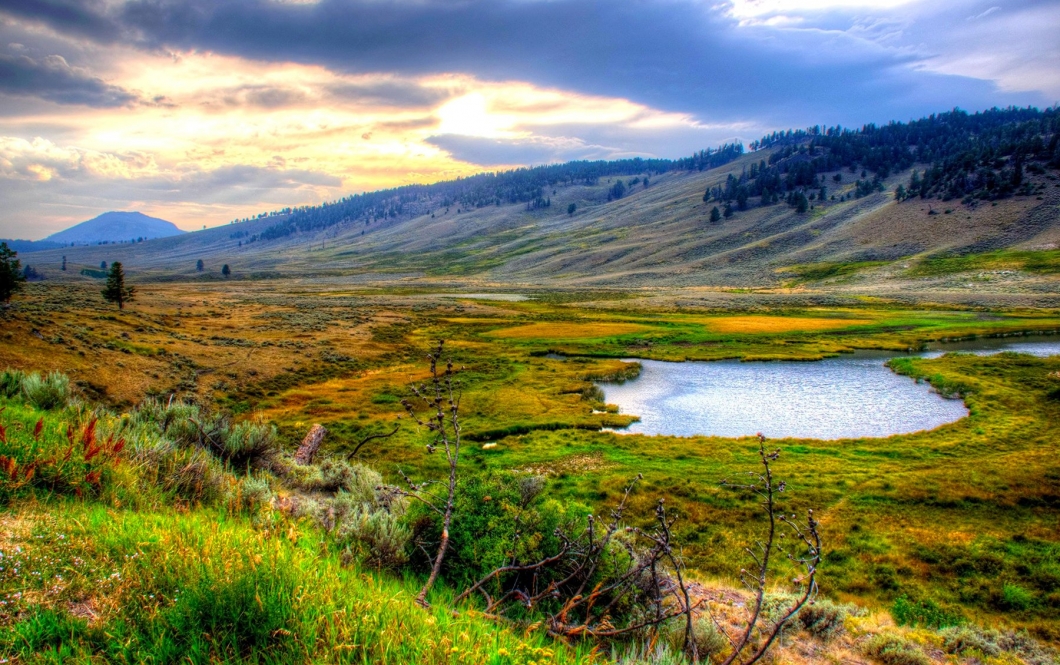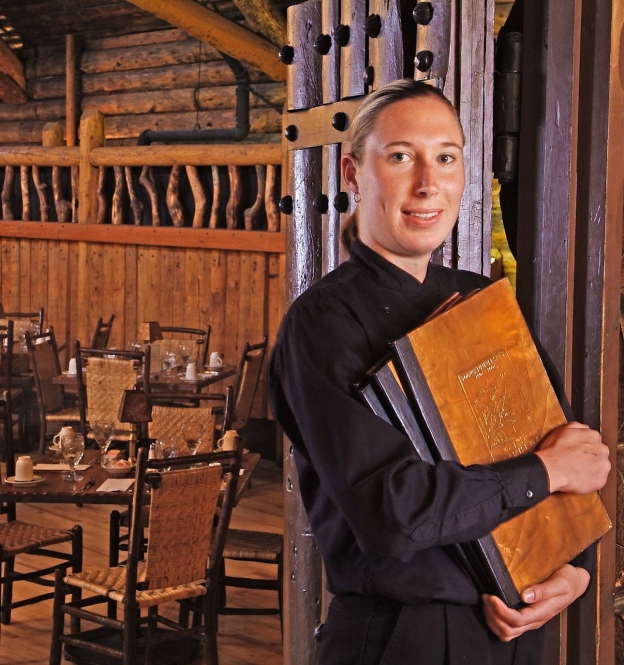 Pulling Carbon Out of the Big Sky
Did you know that you can feast on sustainably raised beef at the Yellowstone National Park Lodges restaurants and help support native grasslands in a first-of-its-kind project in the U.S.? Xanterra helps four ranches outside the park participate in a 209,000-acre project to improve soil health, provide forage for cattle, and remove carbon dioxide from the atmosphere to help reduce the effects of climate change. The project also offsets all the emissions from electricity used at the lodges while restoring a damaged ecosystem and improving biodiversity. All from regenerative ranching practices.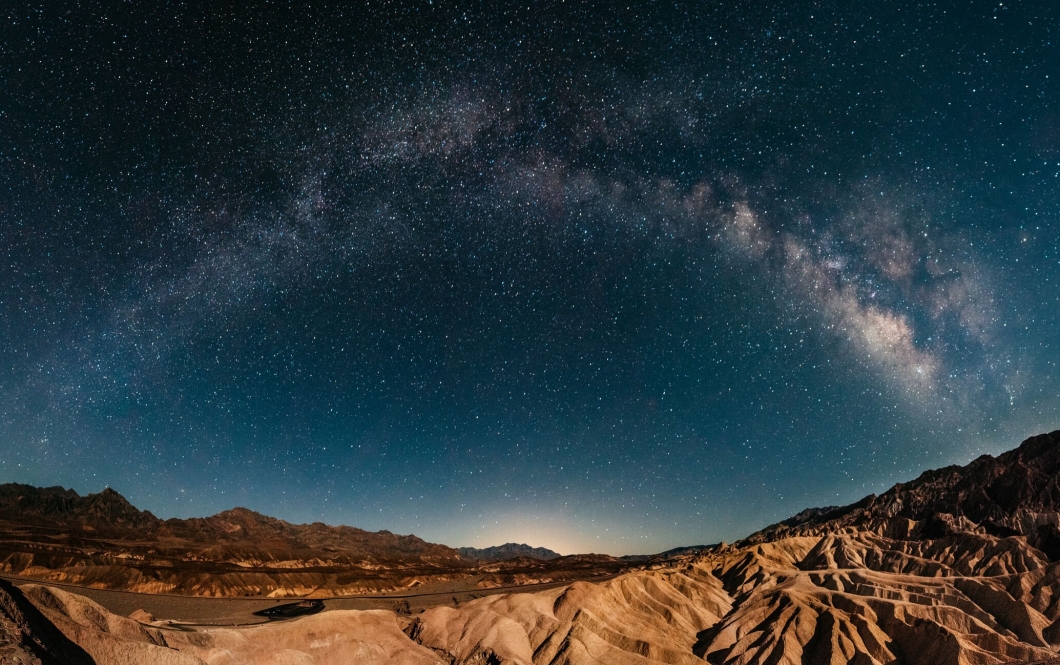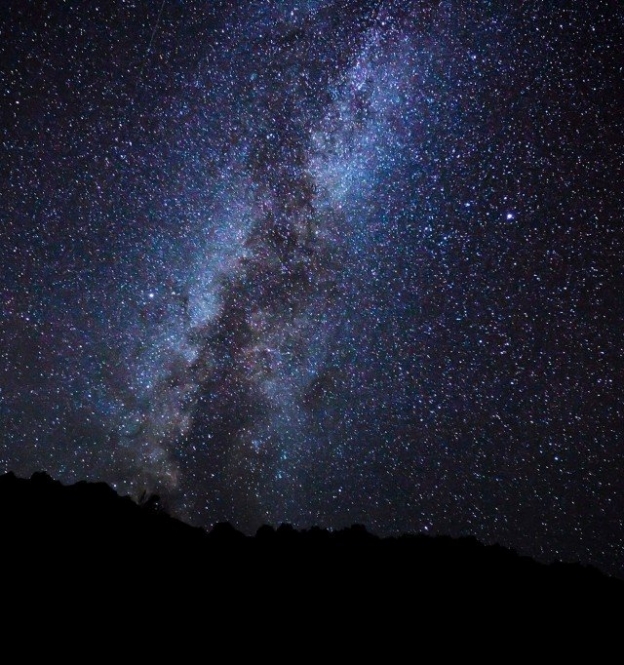 Starry, Starry Nights
Stargazers, rejoice! Xanterra, along with the National Park Service, helps the stars at night shine big and bright in Grand Canyon National Park. By reducing light pollution and greenhouse gas emissions, Xanterra preserves views of the dazzling night sky and protects nocturnal animals and ecosystems in the park. Because nearly 2,000 light fixtures have been replaced since 2013 — nearly half of them by Xanterra — the International Dark-Sky Association recognized Grand Canyon as the International Dark Sky Place of the Year in 2019.
Xanterra uses similar outdoor lighting best practices at The Oasis at Death Valley, Waterton-Glacier International Peace Park (which contains Glacier National Park), and Zion National Park, which helped them all become designated International Dark-Sky Parks by the International Dark-Sky Association. For every light fixture that it replaces in these parks, one star shines brighter and eventually, the night sky will be light pollution-free and lit up only by brilliant constellations.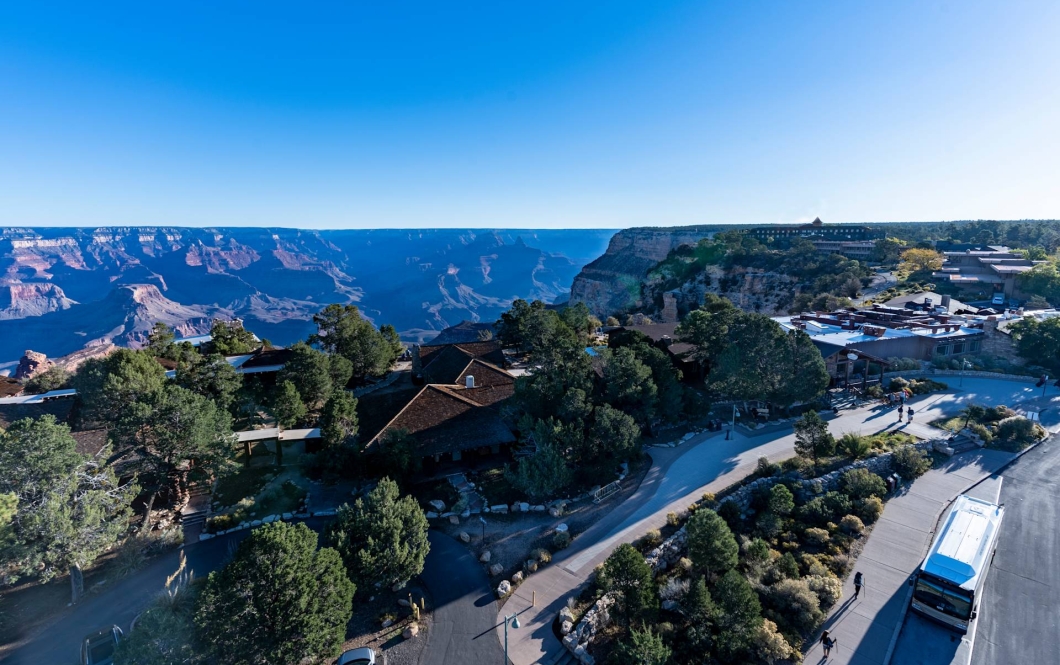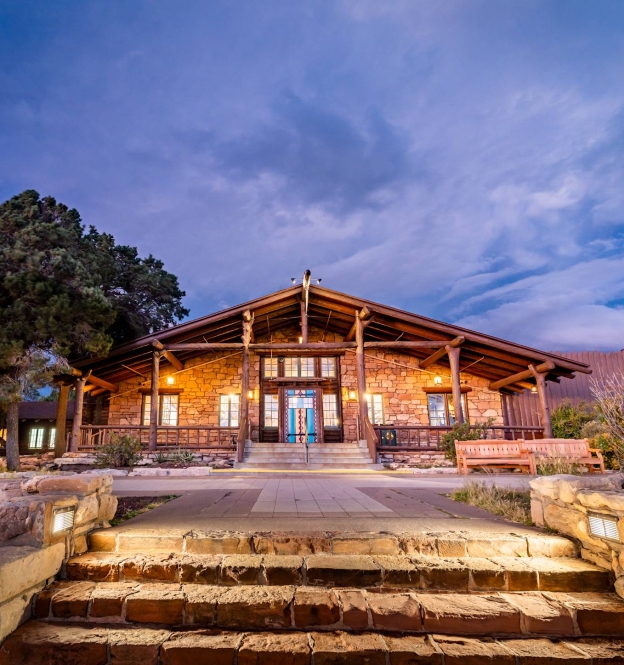 Purple Pipe Majesties
Xanterra's many national park operations boast some of the most inspiring scenery on Earth: stunning vistas, deep canyons, and desert peaks. But purple plumbing pipes? Yup, they're used for reclaimed water, one of the key ways to reuse and conserve this precious resource in Grand Canyon National Park. Quite simply, reclaimed water is wastewater that is treated and reused for a variety of purposes, such as drip irrigation and toilet flushing in the lodges, such as Grand Canyon's Bright Angel Lodge. By reusing water rather than pumping it from the nearby springs or aquifer, the Grand Canyon lodges used about 3.6 million gallons of reclaimed water in 2021 and plan to switch another 3.9 million gallons a year from potable to reclaimed within the next two years. All thanks to the color purple.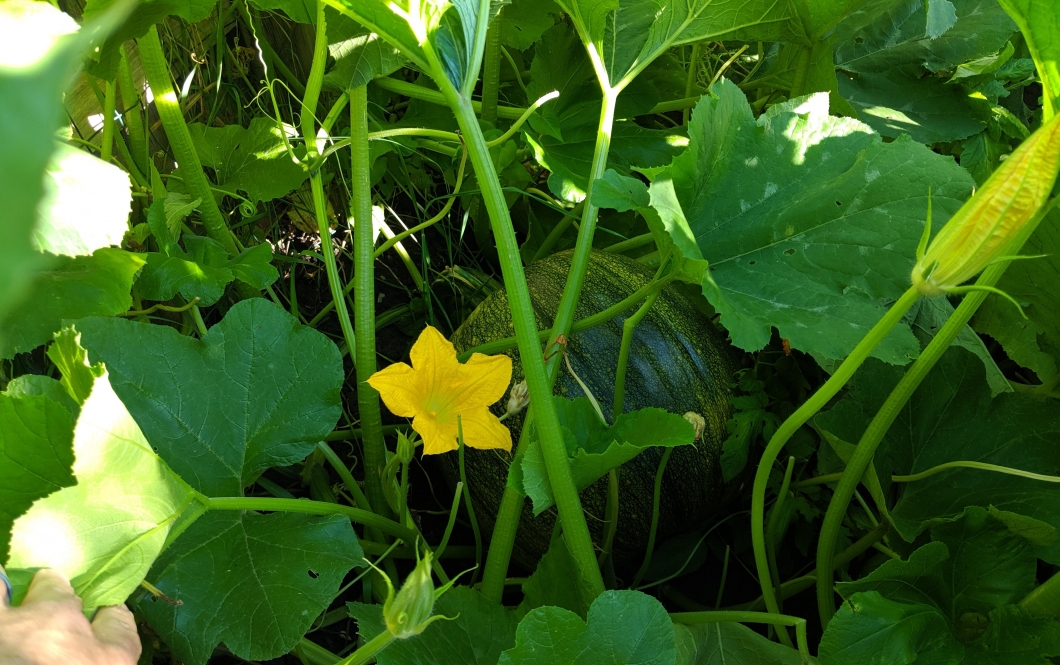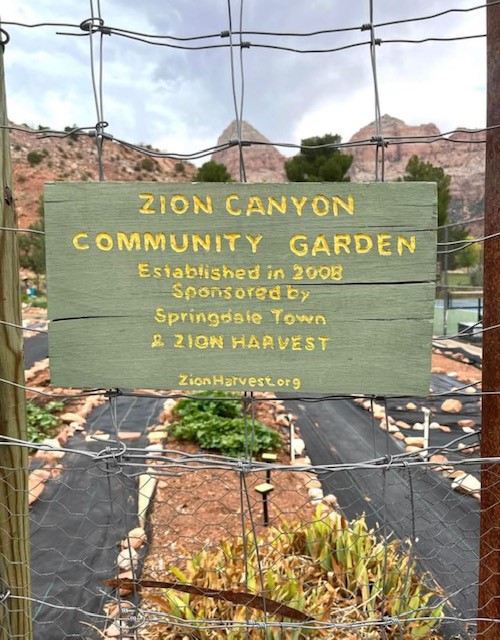 Eat Your Greens While Going Green
When you eat at Xanterra's 56 restaurants, you can expect food that tastes good — and also does good. That's because the eateries strive for 70% of food and beverages to be sourced locally (within 500 miles) and sustainably, while reducing chemical additives, saving water, reducing transportation, protecting local ecosystems, treating animals humanely, and reducing waste. Locations such as Zion National Park and Mount Rushmore have even created on-site gardens to provide hyper-local produce and compost waste to enrich the soil and avoid synthetic fertilizers. In fact, in 2021 Xanterra composted 23.5% of its total food waste in five national parks, preventing 90% of it from heading to landfills in Zion alone. Meanwhile, at Glacier National Park, composted food waste nourishes the flower beds at Lake McDonald Lodge and Many Glacier Hotel — a lovely example of beautifying the environment by preserving it.
What's more, only 23 (out of 650) Certified Green Restaurants in North America hold the coveted, highest 4-star certification. And three of them are Xanterra-operated restaurants in Yellowstone, Grand Canyon, and Mount Rushmore (whose Carvers Café is the second greenest restaurant in North America according to the Green Restaurant Association) — thanks to on-site gardens, compostable tableware, water reduction, solar power, recycling, and more.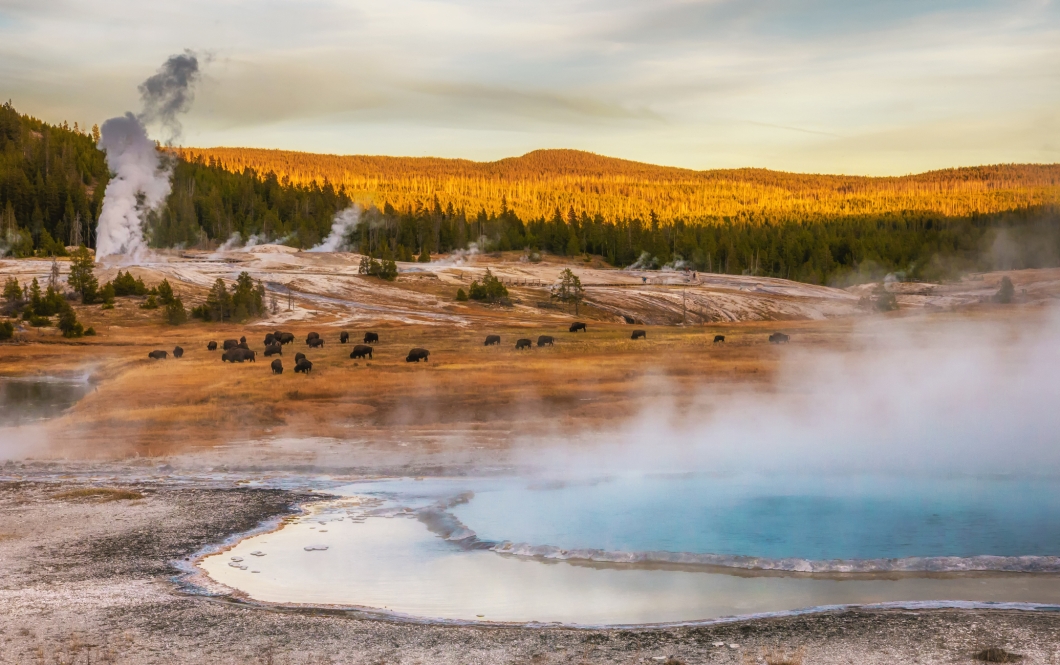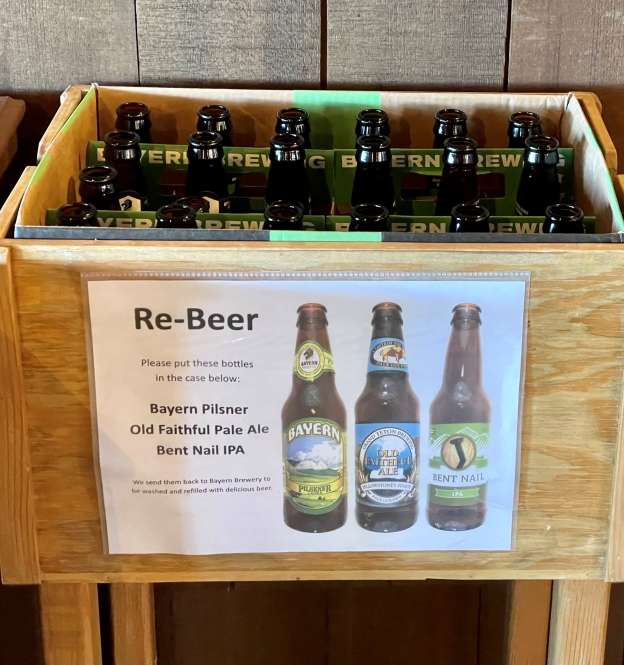 Using Suds for Suds
Instead of simply recycling empty beer bottles into pulverized glass, the Yellowstone National Park Lodges partner with Bayern Brewery in nearby Missoula, Mont., which washes, sanitizes, refills, relabels, and puts back them back into the supply chain. To date, the park has kept about 140,000 bottles in circulation. That's about 30 tons of glass kept out of the landfill or recycling stream, which saves resources and energy — all by using sudsy water to refill bottles with suds.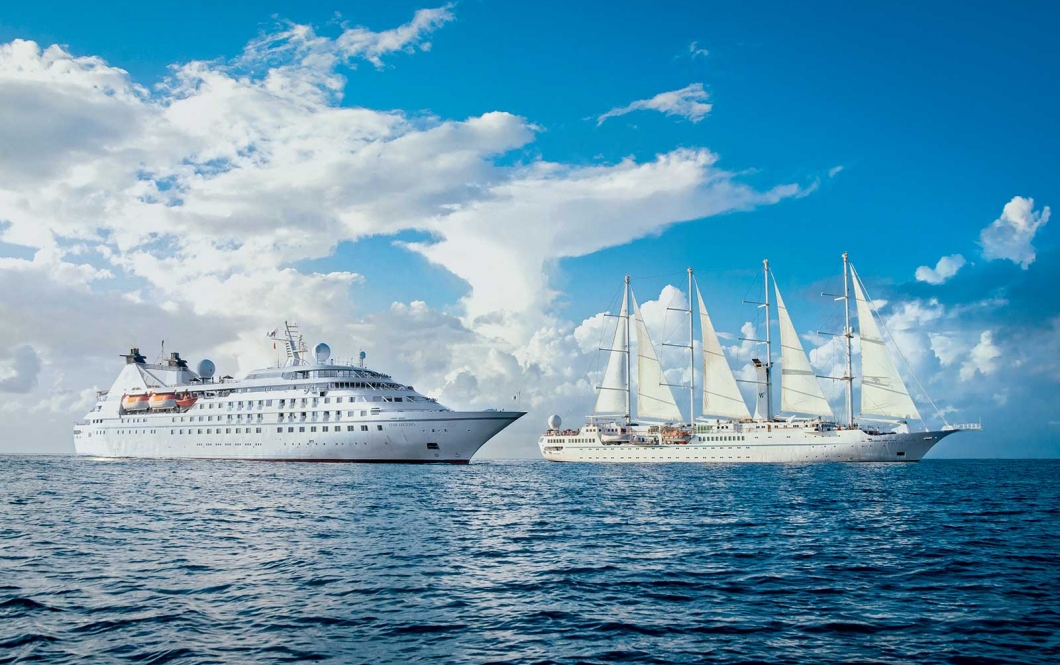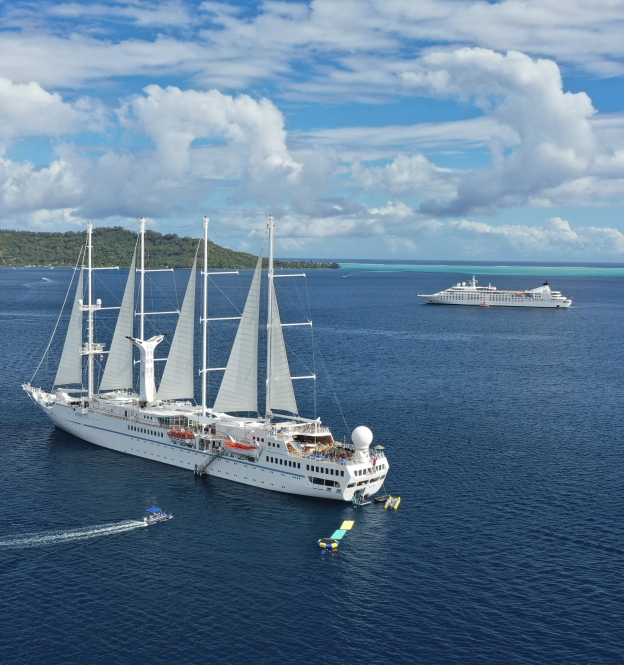 The Big Stretch
In a case of bigger is better, three of Windstar's small, yacht-style cruise ships were audaciously lengthened and re-powered to improve their environmental performance on the high seas. Star Breeze, Star Legend, and Star Pride were each cut in two to insert a new middle section, which features more-efficient and less-polluting propulsion and generator engines along with new cabins and restaurants. This increased the capacity on each ship from 212 to 312 passengers, reducing fuel use and greenhouse gas emissions by about 20% per-passenger nautical mile. The ventilation systems on the three ships were also upgraded to include HEPA filters and UV-C disinfecting lights to purify the air. Plus, onboard incinerators were removed to eliminate their air emissions. It was a stretch but it was worth it.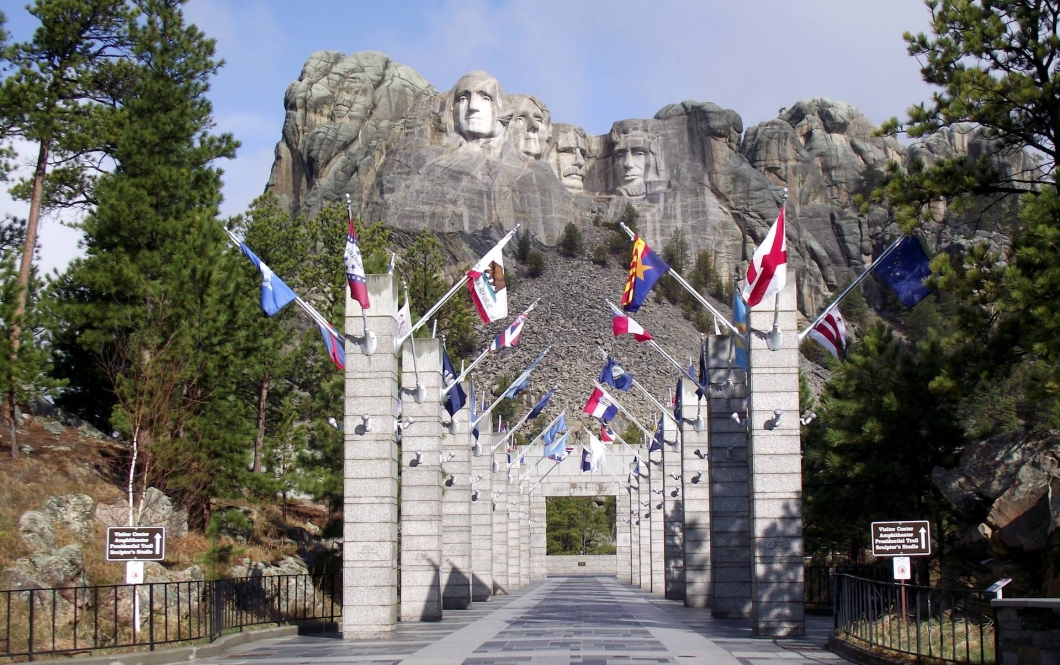 LEEDing the Way
In 2020, the Concession Building at Mount Rushmore, which includes a restaurant and gift shop, became the first building in all of the 423 National Park Service units to earn LEED Platinum certification for Operations and Maintenance. LEED — Leadership in Energy and Environmental Design — is the most widely used green building rating system in the world. What earned the building this top honor? A 34% reduction in water consumption; 61% reduction in electricity consumption, with over 50% of the electricity being coming from on-site solar; more than 50% waste diversion from the landfill; LED lighting; green cleaning; and local food production.
For more travel experiences available from the Xanterra Travel Collection® and its affiliated properties, visit xanterra.com/stories.