Insider's Guide to the Caribbean
When you think about the Caribbean, it can be tough to distinguish one island from another. After all, the turquoise water and white-sand beaches you'll find everywhere mean one thing: You're in paradise!
While that may be true, there's a lot that makes each island distinct and special in its own right—and the best way to really experience all that each of these islands has to offer is to visit their small ports on one of Windstar's Star Plus yachts. Imagine being on a sailing yacht or all-suite motorized yacht with just 148 to 342 guests—ships perfectly proportioned for small ports, remote islets, and under-the-radar tropical havens. You'll wake up in a new destination almost every day without having to pack and unpack or worry about the logistics of transportation or accommodations. What's more, you'll eat locally inspired meals in world-class restaurants created by renowned chefs—without having to leave the ship. Whichever yacht you choose, you'll find expansive decks and elegant outdoor spaces, impeccably appointed suites with spa-like bathrooms, and high-end amenities—a 180-degree difference from most other cruise ships! Before you start planning your next Windstar getaway, read on for a close look at the unique histories, cultures, and experiences you'll have at some of the most sought-after destinations in the Caribbean. Then, get ready to experience these extraordinary destinations in a way that'll delight you with new discoveries and deeply enrich your life.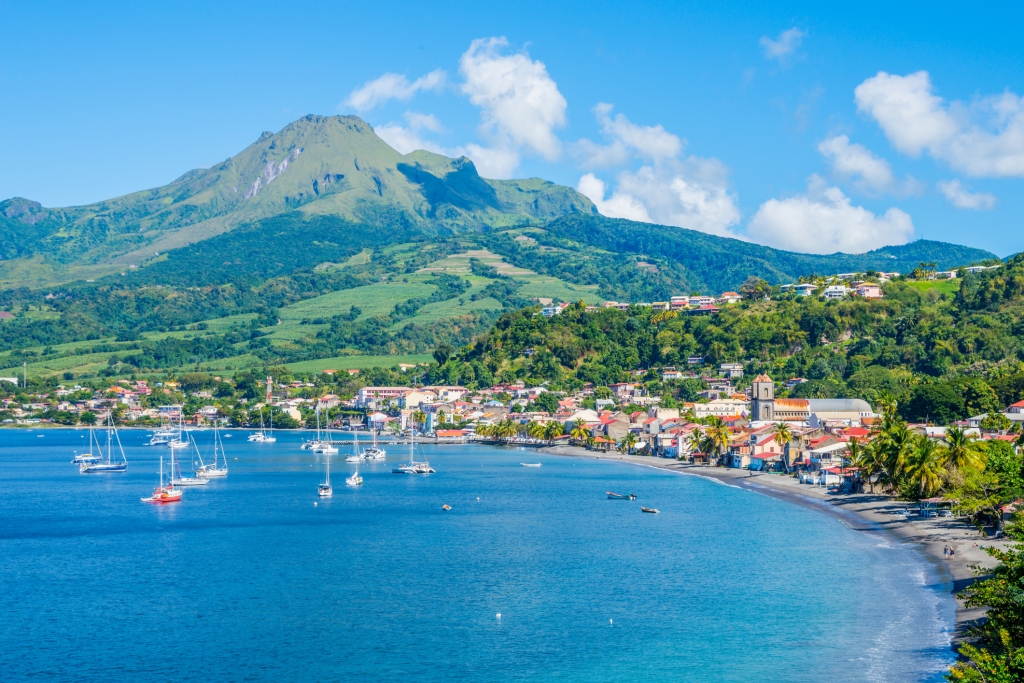 Martinique
While virtually every island in the Caribbean was shaped by other cultures, the confluence of African, Caribbean, and French influences gives Martinique a special feel. This tiny island located in the center of the Lesser Antilles is still an overseas region of France—a connection that's palpable everywhere you go. In capital city Fort de France, don't miss the Schoelcher Library, a cast-iron building that was built in France in the late 1800s and shipped to Martinique, piece by ornate piece, The Sacre Coeur of Balata Church, Martinique's famous cathedral, is a small replica of the Montmartre Church in Paris. It is nicely placed on a summit, surrounded by a tropical forest, just outside of Fort-de-France. The Jardin de Balata is a private botanical garden located on the Route de Balata about 10 km outside of Fort-de-France, Martinique In the resort town of Trois Ilets, an open-air museum pays homage to the country's colonial-era history of slavery, when Africans were forced to work on sugar plantations during the colonial era. But perhaps the best way to experience the unique mix of cultures this island has to offer is through its cuisine. From fine-dining restaurants run by French-trained chefs to world-renowned Créole cuisine, you'll get a taste—both literally and figuratively—of this country's rich and distinctive history.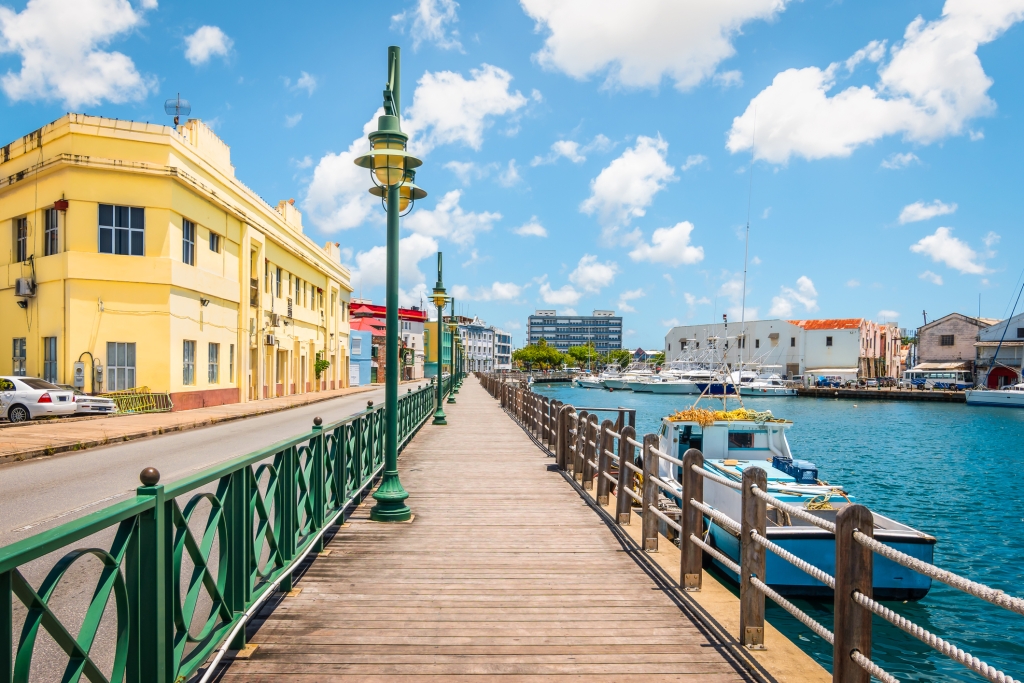 Barbados
Calling all Anglophiles: This former British colony in the eastern Caribbean is an independent British Commonwealth nation—and it still has enough British traditions to be called "Little England" by many. Travel back in time through Barbados' Historic Garrison. Dating back to 1650, the site is thought to be the most intact, and authentic 18th & 19th century British Garrison complex in the world—now a UNESCO World Heritage Site. Walk around Bridgetown, the capital of Barbados, and its British colonial architecture will wow you. However, it was actually the Portuguese who came to Barbados first, while en route to Brazil. They named the island Los Barbados (which means bearded ones) after the island's fig trees, which have a beard-like appearance. When the first English ship touched the island in 1625, it was claimed on behalf of King James I—and within a few years, much of the land was deforested to make way for tobacco and cotton plantations. These days, the interior of the island is still quite lush, with plenty of wildlife and botanic gardens amidst the large plantations. And while this island used to be a hideaway for the elite (it has the most luxury properties per square mile in the Caribbean) its 70 miles of stunning beaches, Bajan food (an eclectic mix of African, Caribbean, West Indian, and European cuisine), and of course its rum now draws an eclectic mix of travelers.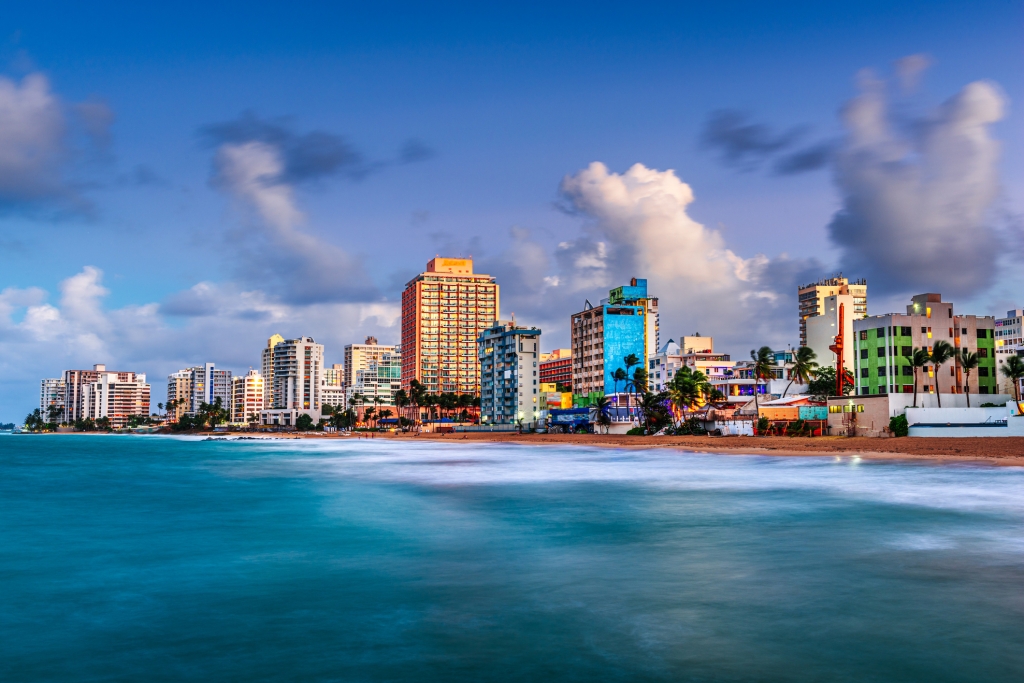 Puerto Rico
This large Caribbean island located in the West Indies was ruled for centuries by the Spanish. Yet during the brief Spanish-American War in 1898, U.S. armed forces occupied Puerto Rico—and under the Treaty of Paris that formally ended the war, Spain ceded the island (along with Guam, the Philippines, and Cuba) to the United States. Today, Puerto Rico's 270 miles of beaches and vibrant culture inspires people from around the world to visit. Enjoy the forts of Old San Juan, El Morro & Fuerte San Cristobal. What is unique is the extent to which its architectural infrastructure from that era remains visible. It's the only city that has its original colonial wall almost entirely intact, and both of its principal forts are in excellent condition, remain accessible to the public, and offer panoramic views of the Atlantic Ocean. In the vibrant capital city, San Juan, you'll experience a gastronomical delight: Puerto Rican cuisine melds Taino Indian (the native Puerto Ricans), African, Spanish, and U.S. influences to create popular traditional dishes such as arroz con gandules (rice with pigeon peas), tostones (twice fried plantain slices), and flan de queso (cream cheese dessert). And no matter where you go, the country's myriad forms of music, tropical lushness, and some of the friendliest and most joyful people of the Caribbean will help you get a true sense of what makes Puerto Rico so special.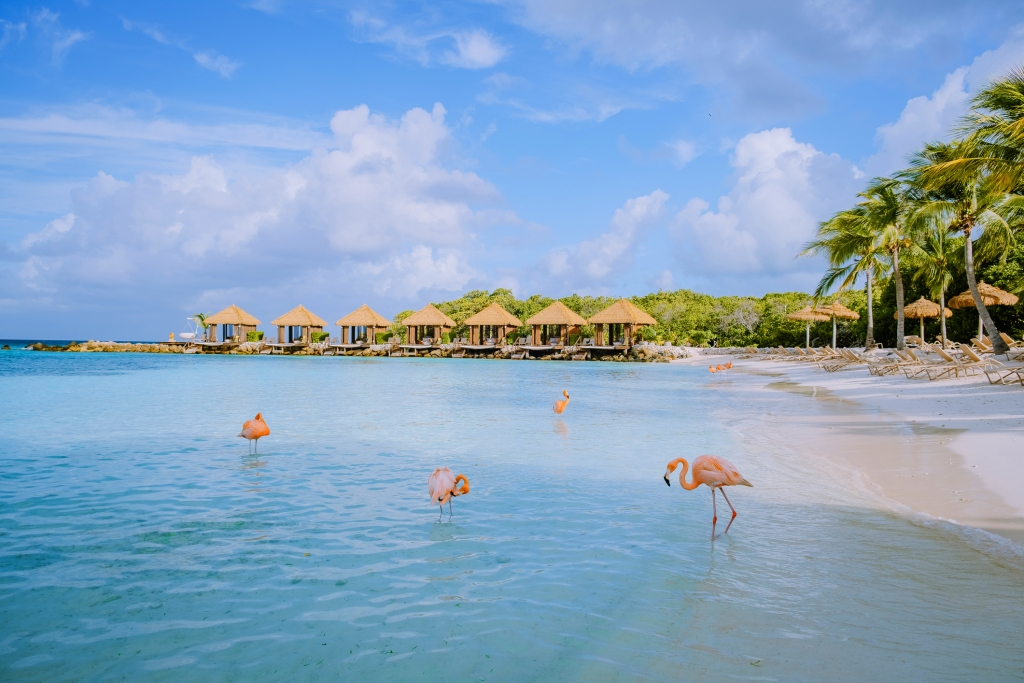 Aruba
Like many of the Caribbean's beautiful islands, Aruba's diverse past is woven into the fabric of everything—from its artwork and architecture to the cuisine and cultural traditions. Originally a fishing outpost for the indigenous Amerindians, the Spanish and then the Dutch colonized the island. It wasn't until 1986 that Aruba seceded from the Netherlands Antilles, obtaining a separate status as an autonomous country in the Kingdom of the Netherlands. Today, the island is a true melting pot: More than 90 nationalities are represented in its 110,000 residents, most of whom can speak several languages (Dutch, the native language of Papiamento, English, and Spanish!). In San Nicolas, known as Aruba's "sunrise city," the country's thriving art scene is on full display, with its colorful street art the stuff of Instagram dreams. At the Fort Zoutman in capital city Oranjestad, a weekly Bonbini (which means "welcome" in Papiamento) festival fills the air with the spirited sounds of steel drums, and you'll find Arubans dancing, celebrating, and eager to share their rich culture with visitors around every corner.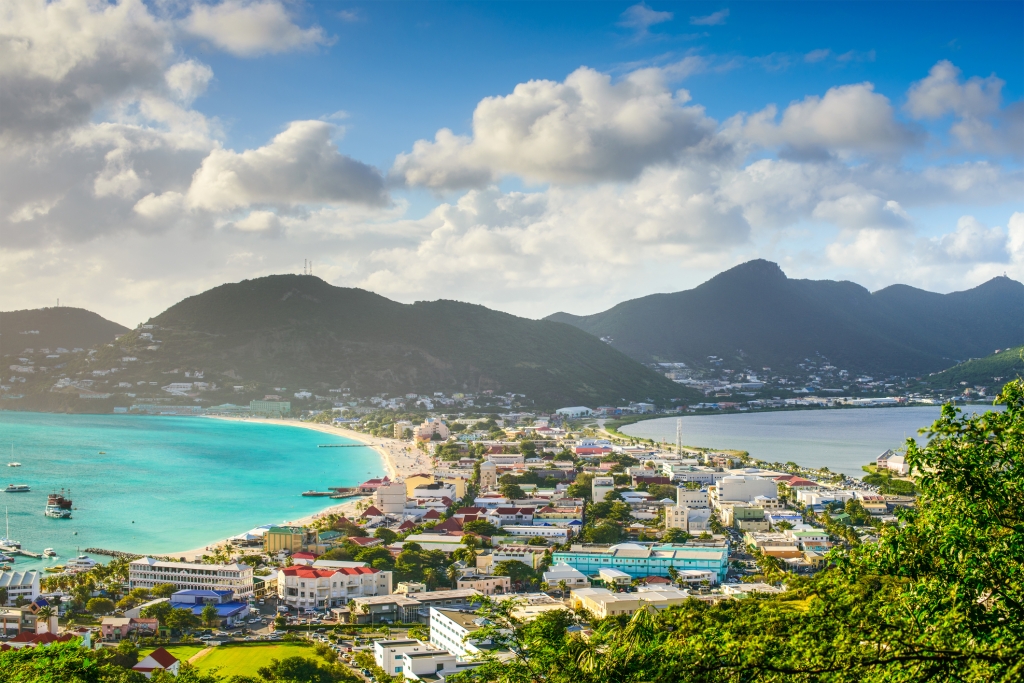 St. Maarten
Roughly 200 miles east of Puerto Rico, this small island is actually divided into two parts: Saint Martin, which is a French collectivity and Saint Maarten, a constituent country of the Kingdom of the Netherlands. Adding to the island's multicultural history is the fact that Christopher Columbus claimed the island for Spain on his second voyage to the Americas, landing on St. Martin's Day (and naming the island in honor of the saint). Yet soon after, both France and the Netherlands claimed the island as theirs and have peacefully shared the small country since 1648. As a result, you can experience both cultures without having to go more than a few miles, all in the context of local Caribbean charm and a tropical paradise backdrop. In the more developed Dutch St. Maarten, the annual St. Maarten Carnival (which lasts from April to May) is one of the Caribbean's most spectacular festivals, known for bright colors, costumes, and parades. In the sleepier, more serene French St. Martin, relax on one of the many pristine beaches, stroll around the outdoor markets, and get a taste of the French-Caribbean cuisine.
About Windstar Cruises
Seattle-based Windstar Cruises specializes in small ship vacations that are "180 Degrees from Ordinary®." Glorious 148- to 310-passenger sailing ships and luxurious 212-passenger motor yacht visit bucket list destinations such as the stunning fjords of Norway, the friendly Greek Isles, ethereal French Polynesia, the wilds of Alaska and the hidden harbors of the Caribbean. Cruise the crystal blue waters of the Caribbean in private yacht style with Windstar Cruises. Slide into secluded coves, merge into smaller villages for authentic experiences in unique ports of call with only 148 to 342 other savvy travelers. Your ocean-view private sanctuary—coupled with genuine service, gourmet dining and 180 degrees from ordinary experiences—is the perfect home base for your Caribbean vacation. Learn more at windstarcruises.com