Most Unique Trips for Every Dad
Looking for a unique and unforgettable trip to give your dad the experience of a lifetime?
Look no further than Xanterra Travel Collection®! Whatever his interests, here are some of our most unique trips that are sure to make your dad feel appreciated and loved.
For the dad working on his golf game…
The Oasis at Death Valley is the perfect destination for dads who love golf and are looking for a unique challenge at the world's lowest elevation golf course. The Furnace Creek Golf Course at Death Valley offers a beautiful and challenging course that will test even the most experienced golfers. The course offers 18 holes of challenging and beautifully landscaped fairways and greens. With strategically placed bunkers and stunning views of the surrounding mountains and palm trees, your dad will have to use his skill and strategy to navigate each hole. After a day on the course, relax and enjoy all the amenities that The Oasis at Death Valley has to offer. The resort features a luxurious spa, multiple swimming pools, and a variety of dining options. You and your dad can also explore the largest national park in the lower-48, Death Valley National Park, with its stunning landscapes and unique natural wonders.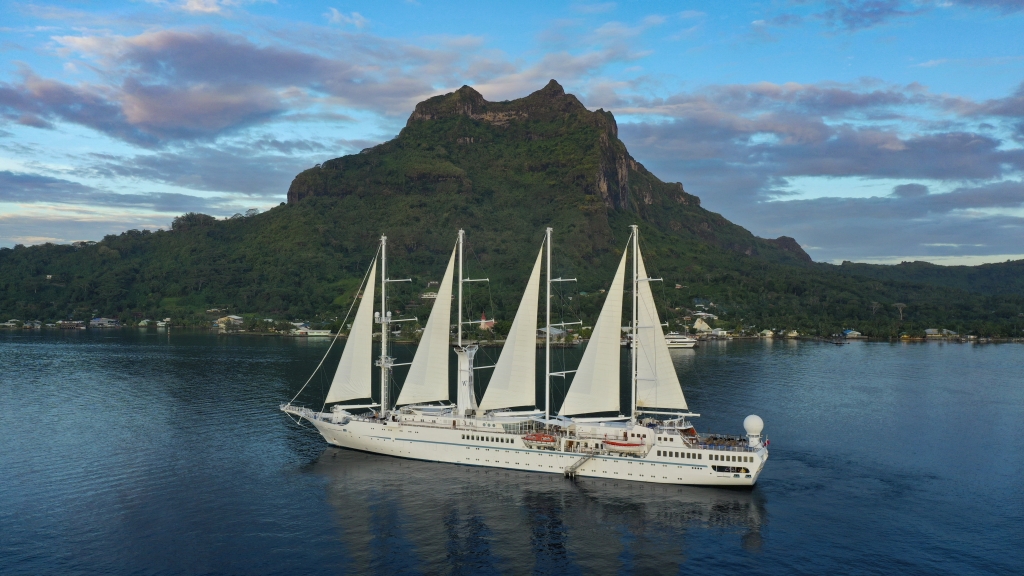 For the dad who loves to sail…
Windstar Cruises is the perfect gift for dads who love sailing and adventure. With its fleet of small ships, luxurious all-suite accommodations, and personalized service, Windstar Cruises offers a unique and unforgettable sailing experience. Intimate size ships, carrying just 148-312 passengers, can sail to destinations that are inaccessible to larger ships, including hidden coves, secluded beaches, and unique ports-of-call. Your dad can explore the world's most beautiful destinations, from the crystal-clear waters of the Caribbean to the rugged coastlines of Alaska to island hopping through French Polynesia. With a variety of adventures both on and off the ship, he can go snorkeling, kayaking, or paddle boarding in some of the world's most beautiful waters. He can also go on guided tours of historic cities, explore ancient ruins, or go hiking through stunning landscapes. Discover why Windstar is 180 degrees from ordinary with its dedication to personalized service from a friendly and attentive crew, as well as the opportunity to meet like-minded travelers who share your dad's passion for sailing and adventure. With its relaxed and informal atmosphere, Windstar Cruises offers a truly unique and unforgettable sailing experience that your dad will cherish for years to come.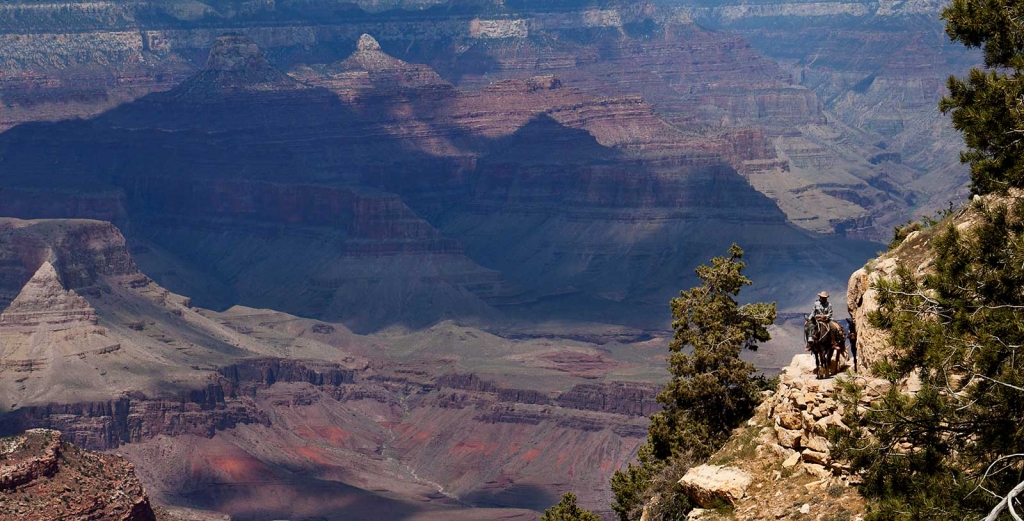 For the dad who likes to live on the edge…
For the dad who likes to live on the edge, nothing beats a mule ride at the Grand Canyon. This thrilling adventure takes your dad deep into the canyon on the back of a sure-footed mule, with stunning views of the canyon walls and the Colorado River below. Your dad will feel like a true adventurer as he navigates narrow trails and steep switchbacks, all while enjoying the beauty of one of the world's most stunning natural wonders. With experienced guides and trained mules, this experience is safe and exhilarating, perfect for dads who love a good challenge.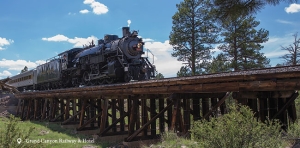 For the dad who longs for the good ol' days…
For the dad who longs for the good ol' days, the Grand Canyon Railway & Hotel is the ultimate travel experience. This historic railway takes your dad not only on a life-changing trip to one of the Seven Natural Wonders of the World, but on a journey back in time to the golden age of train travel. Your dad will ride in vintage train cars, pulled by a historic steam or diesel locomotive, through the stunning and differing landscapes of northern Arizona. Book a package that includes an overnight stay at the Grand Canyon Railway Hotel, a beautifully restored historic hotel steps away from the Williams Depot. With its elegant furnishings and vintage decor, the Grand Canyon Railway & Hotel offers a nostalgic experience that your dad will love. It's the perfect way to celebrate the past while enjoying the beauty of one of the world's most stunning natural wonders.

For the animal lover dad…
For the animal lover dad, Yellowstone National Park is a must-visit destination. Known for its diverse wildlife, including grizzly bears, wolves, bison, and elk, Yellowstone offers an unforgettable opportunity to see some of the world's most stunning animals in their natural environment. Your dad can take one of the park's many wildlife tours, led by expert guides who know where to find the best sightings. These tours offer a chance to see animals in their natural habitats, as well as learn about their behavior and ecology. Choose between the Wake Up To Wildlife or Evening Wildlife Encounters tours and glimpse the great beasts at peak hours for viewing these magnificent animals. Your dad can also explore the park on his own, keeping an eye out for wildlife as he hikes through stunning landscapes and geothermal wonders. With its unparalleled opportunities to see wildlife up close, Yellowstone National Park is a most awe-inspiring destination for the animal lover dad.

For the avid hiker dad…
Zion National Park is a dream destination for hiking. With its stunning red rock formations, breathtaking canyons, and unique geological features, Zion offers some of the most beautiful and challenging hikes in the world. From the iconic Angel's Landing to the Narrows, hiking in Zion National Park offers a range of trails that will challenge and inspire your dad. For a relaxed, scenic jaunt, try Pa'rus Trail, a paved care-free alternative that accommodates strollers and wheelchairs. Your dad can hike solo or join a guided tour, led by experienced guides who know the park's best hidden gems. No matter the trail, your dad will be rewarded with breathtaking views and a sense of accomplishment that comes with conquering one of the world's most beautiful national parks.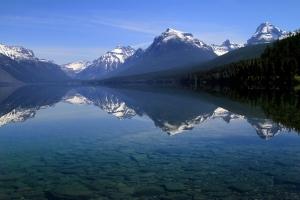 For the dad who loves water sports…
Does your dad prefer to spend his free time on the water? Glacier National Park is a bucket list trip for all water sports and nature lovers. With its crystal-clear lakes and stunning rivers, Glacier offers a range of water activities that are sure to satisfy any water sports enthusiast. Your dad can go kayaking or paddle boarding on one of the park's many lakes, from Lake McDonald to Two Medicine Lake. He can also try his hand at fishing, with the park's abundant trout populations offering some of the best fly fishing in the world. Whether your dad is a seasoned pro or new to water sports, Glacier National Park offers endless opportunities for fun and adventure on the water.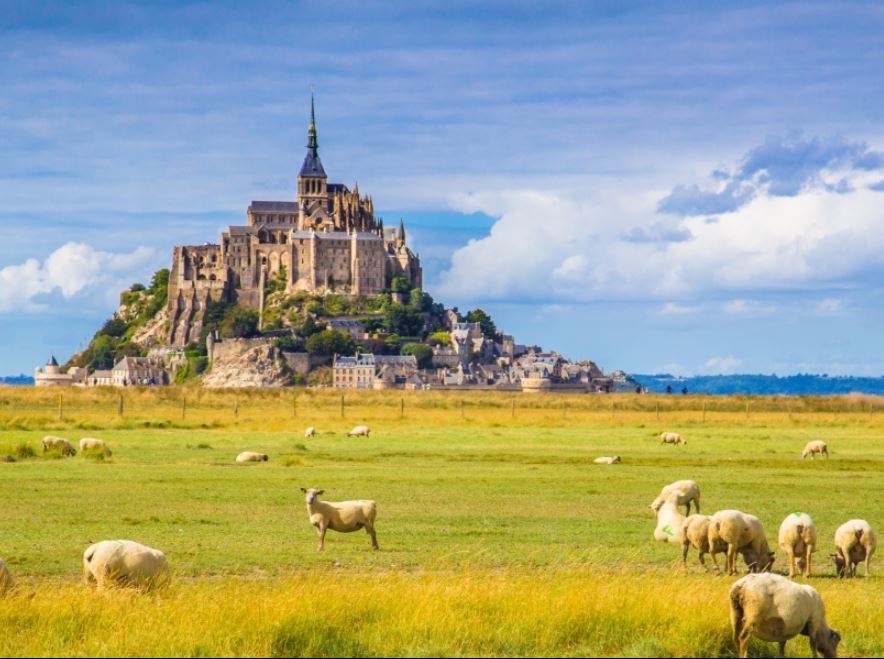 For the history buff dad…
For the history buff dad, take him on a guided biking tour of northern France with VBT Bicycling Vacations. This tour takes your dad through the stunning landscapes of Normandy and Brittany, with stops at historic sites that tell the story of these regions' rich history. Your dad can visit the beaches of Normandy, where Allied troops landed on D-Day, and pay his respects to fallen soldiers at the American Cemetery. He can also explore the medieval city of Bayeux, home to the famous Bayeux Tapestry, and visit Mont Saint-Michel, a UNESCO World Heritage site that has been a pilgrimage destination for centuries. With expert guides and comfortable accommodations, this bike tour offers a unique way to experience the history and beauty of France's Normandy and Brittany regions. Your dad will love the opportunity to immerse himself in history while enjoying the great outdoors on this unforgettable journey.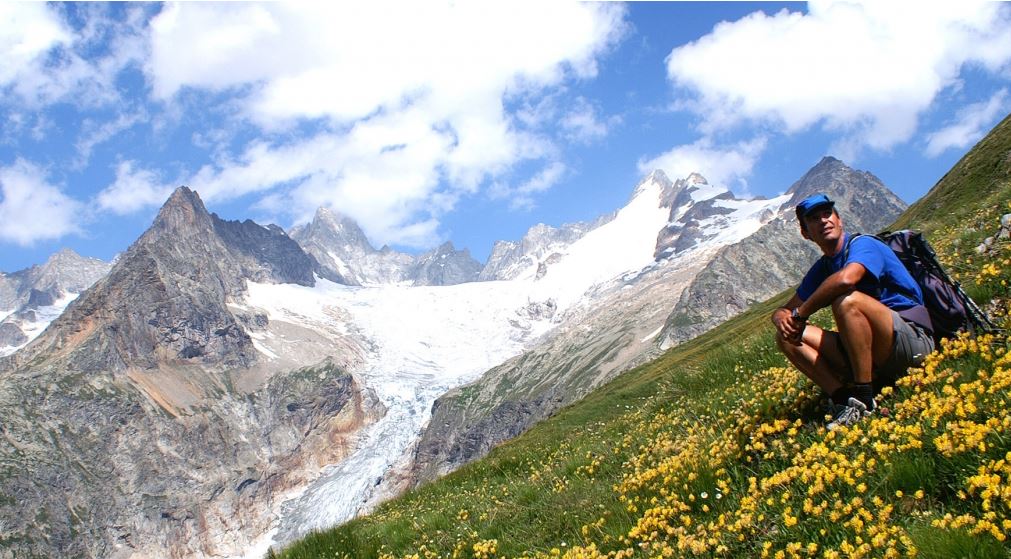 For the mountain exploring dad…
Country Walkers' The Mont Blanc Circuit Walking Tour is the ultimate adventure for dads who crave mountain exploration. This tour takes your dad through stunning alpine landscapes, with breathtaking views of snow-capped mountains and picturesque villages. Your dad will hike through lush forests, past sparkling lakes and rivers, and along high mountain passes, with expert guides who know the best trails and hidden gems. He will explore charming mountain villages, dine on delicious local cuisine, and discover the rich cultural heritage of this stunning region. With quaint accommodations and well-planned itineraries, this walking tour offers an immersive experience that your dad will never forget. Whether your dad is an experienced hiker or a novice, the Mont Blanc Circuit Walking Tour offers the perfect mix of adventure and relaxation for the mountain explorer dad.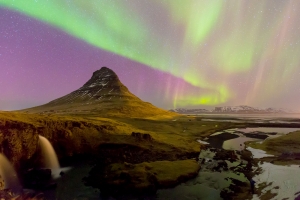 For the dad who appreciates the wonders of nature…
Inspire your dad's sense of wonder and give him the gift he's always dreamed of – a chance to witness one of nature's most incredible phenomena on a Holiday Vacations' tour of the Northern Lights. Led by expert guides, you and your dad will explore Iceland's magnificent landscapes, from the rugged fjords of the east to the volcanic highlands of the north. You'll also have the chance to experience Icelandic culture with visits to local geothermal hot springs, traditional fishing villages, and museums showcasing the country's history and heritage. But the highlight of the tour is undoubtedly the Northern Lights, which dance across the sky in a breathtaking display of color and light. With accommodations in cozy hotels and delicious meals featuring local cuisine, this tour is the perfect gift way to connect with your dad on the trip of a lifetime. 

For the adventurous dad who appreciates luxury…
For the wilderness exploring father who appreciates luxury, The Broadmoor's all-inclusive Wilderness Experiences offer a perfect blend of adventure and comfort. With a range of activities that take your dad into the heart of some of Colorado's most stunning landscapes, these experiences offer unparalleled opportunities to explore the wilderness. Start the day with a guided hike while marveling at the expansive views of Pikes Peak. Then, cool off with a dip in a crystal-clear lake, followed by a gourmet lunch prepared by a world-class chef. After lunch dad can explore miles of trails on foot, by horseback, or by mountain bike. Or, have dad try his hand at fly fishing in a private, five-mile stretch of pristine waters. With expert guides who know the best spots and techniques, he is sure to reel in a trophy fish while taking in the stunning scenery. After an exhilarating day outdoors, your dad can relax in luxurious accommodations, with world-class dining and amenities that offer the ultimate in comfort and relaxation.
Xanterra offers some of the most unique travel experiences for every type of dad. From the adventurous thrill-seeker to the wilderness explorer who appreciates luxury, Xanterra Travel Collection® caters to every taste and preference. Whether your dad loves hiking, biking, kayaking, fishing, or simply taking in breathtaking scenery, Xanterra offers countless experiences that will leave him with unforgettable memories. So why not surprise your dad with a once-in-a-lifetime adventure this year? Plan a trip with Xanterra and give your dad the gift of a truly unforgettable travel experience.