Here's where to play, stay, and eat at Grand Canyon, Yellowstone, Death Valley, and Glacier.
Sure, you could day-trip through these amazing national parks…or you could stay a few days and have an epic adventure you might miss if you were just driving through!
Grand Canyon National Park
It's taken 6 million years to create one of the world's most breathtaking panoramas—one that overwhelms many first-time visitors as they behold this national park's enormity. One great way to see it is from Hermit Road, which is open to private vehicles for several months after peak summer season. You can drive seven miles west from the Historic Village to Hermits Rest and stop at eight overlooks on your way. Drive east from the village, and over the next 22 miles you'll find seven more overlooks, the remnants of an 800-year-old Ancestral Puebloan village, and the historic 70-foot WatchTower with its stunning aerial view of the canyon's east-west path.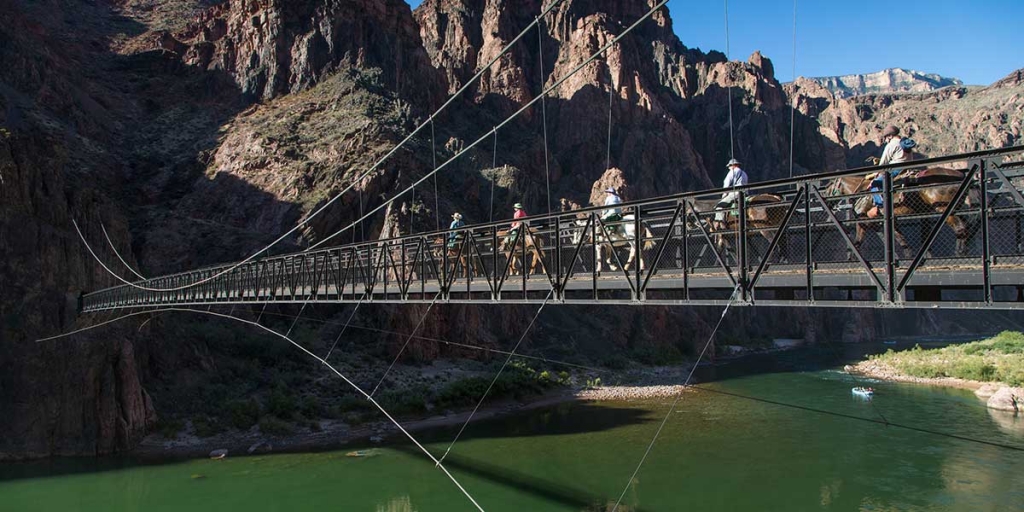 Where To Play
In addition to mule rides and the opportunity to hike beneath the rim, get a different perspective via the Grand Canyon Railway, which departs in the morning from Williams (about 30 miles west of Flagstaff) and returns early in the evening.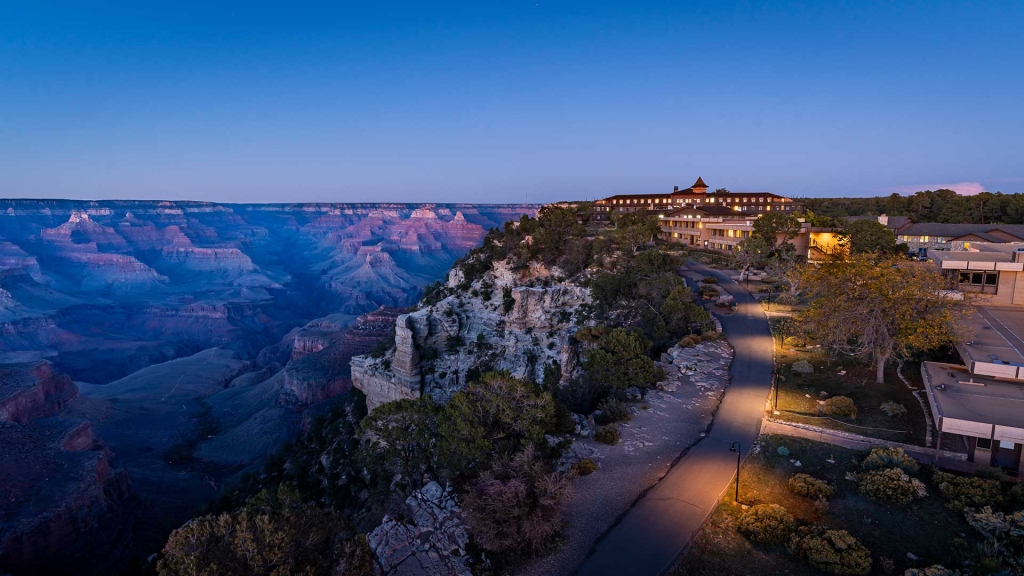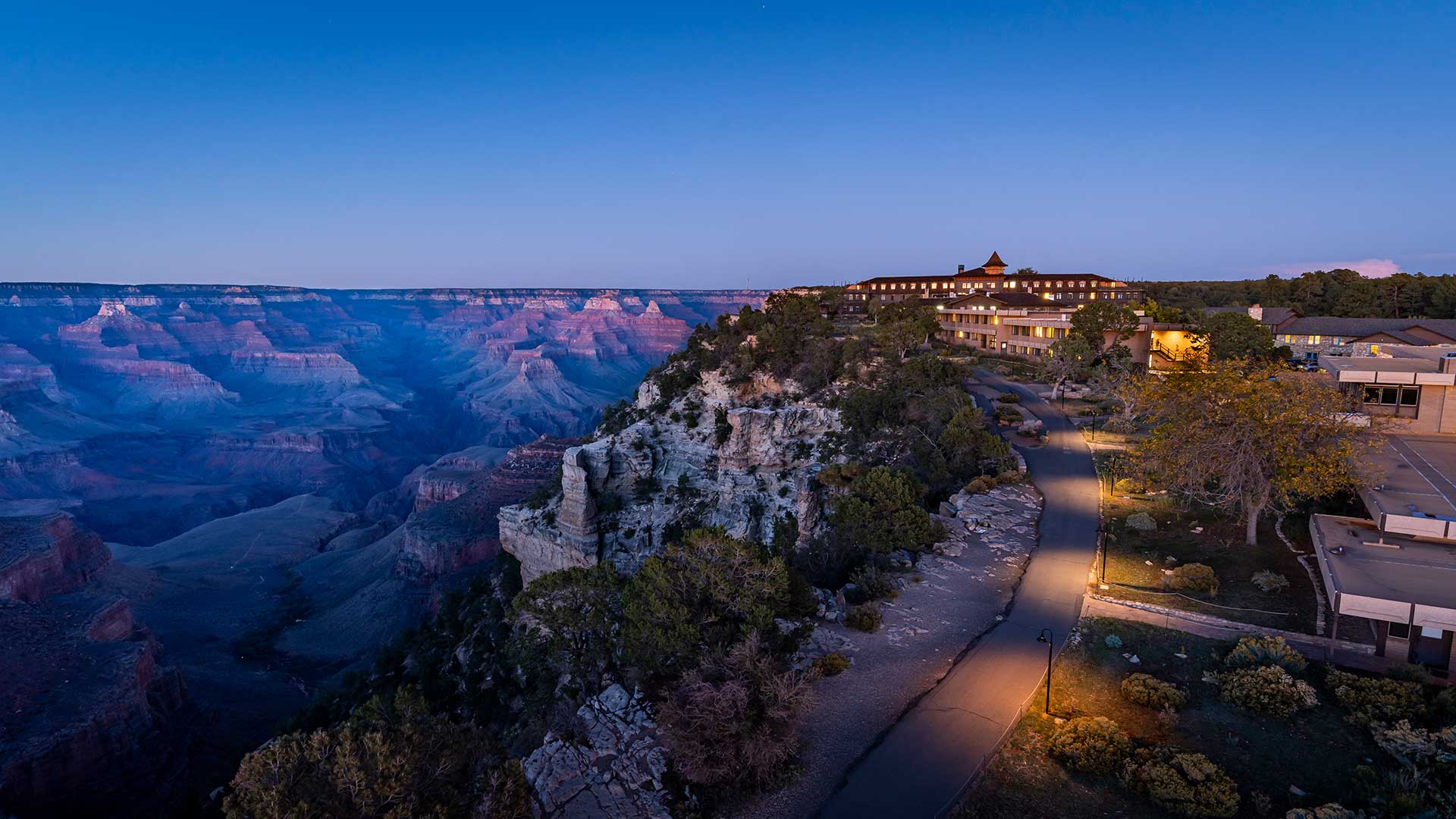 Where To Stay
Widely considered the crown jewel of Historic National Park Lodges, El Tovar Hotel is teeming with elegant charm. Another wonderful option is the new Maswik Lodge South at South Rim, Grand Canyon. For guests interested in a more luxe option, The Grand Hotel is the only AAA Three Diamond hotel near the Grand Canyon, located just one mile from the South Rim entrance.

Where To Eat
Make a reservation for the elegant dining room at El Tovar, where guests such as President Teddy Roosevelt, President Bill Clinton, and Sir Paul McCartney have all dined. Don't miss the Salmon Tostada at dinner—a classic that has been on the menu for decades.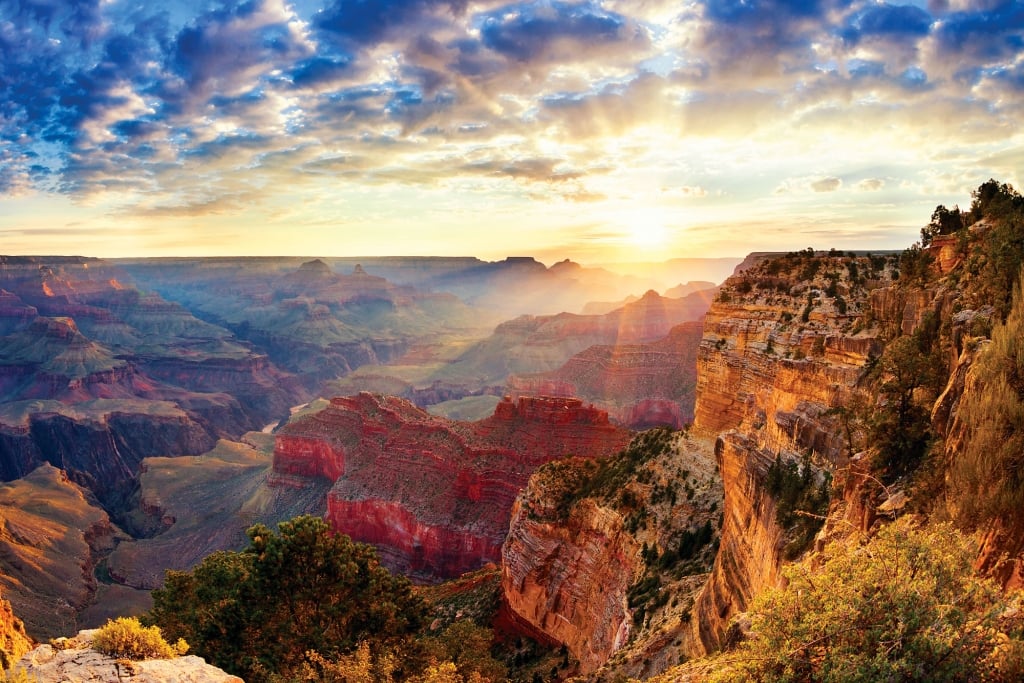 How to Explore

Yellowstone National Park
When explorers entered what would become Yellowstone National Park and described a land where superheated rivers kicked out plumes of steam, trees were made of stone, and the ground bubbled up beneath their feet, no one believed them. Over time, explorers and geologists would realize that Yellowstone's geysers, hot springs, fumaroles, and mud pots were there to relieve pent-up thermal pressure of a supervolcano called the Yellowstone Caldera. There are so many natural wonders to experience in the 3,500-square-mile park. Explore iconic Old Faithful, see waterfalls twice as tall as Niagara, and embark on a photo safari among the greatest concentration of free-roaming wildlife in the Lower 48.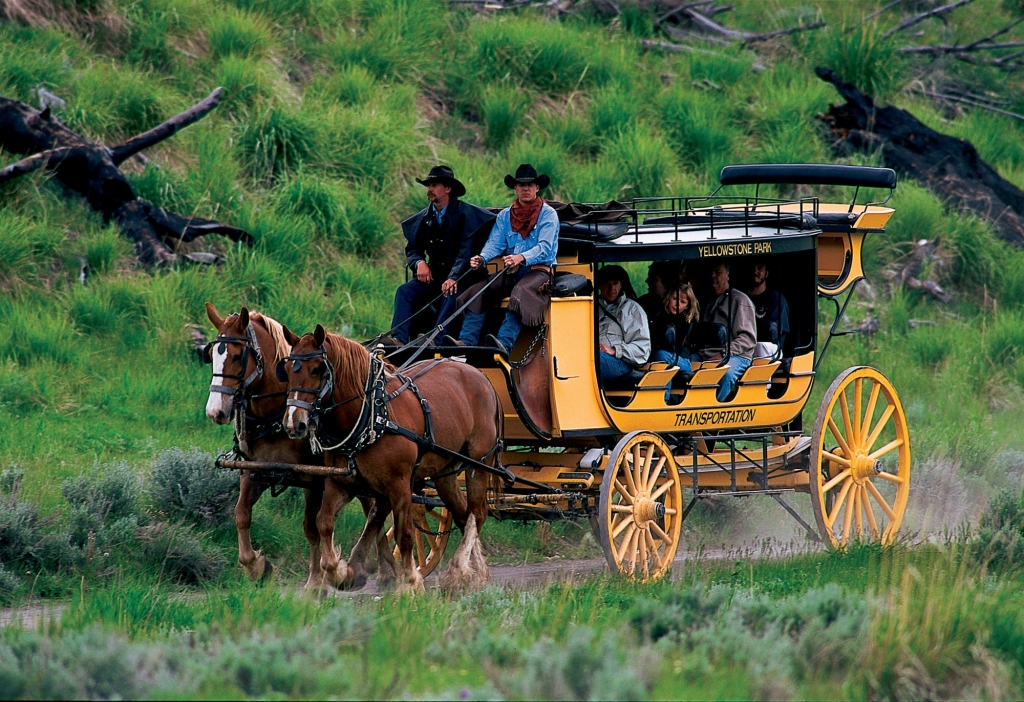 Where To Play
Hike to Bunsen Peak for epic views of Mammoth Hot Springs and the Yellowstone River Valley. Looking for more adventure? Saddle up and take a horseback ride in the Roosevelt area of the park, or paddle Yellowstone Lake in a canoe or kayak.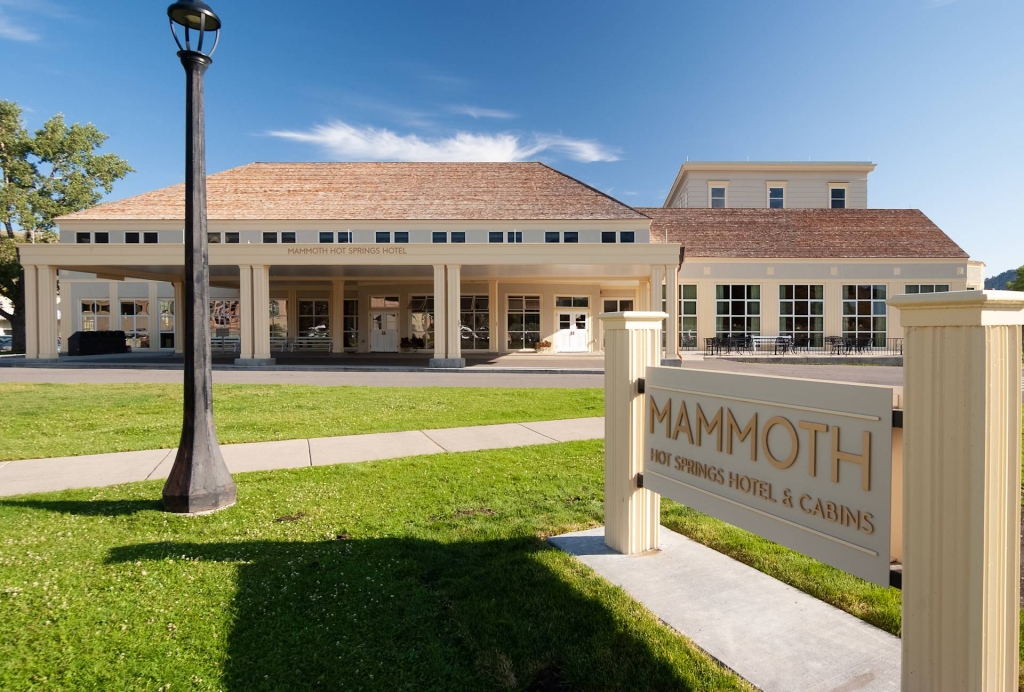 Where To Stay
As a national historic landmark, Old Faithful Inn is the most requested lodging facility in the park. Built in 1903-1904 with local logs and stone, the Inn is considered the largest log structure in the world. The towering lobby features a massive stone fireplace and a hand-crafted clock made of copper, wood and wrought iron serving as focal points. Or try the century-old Mammoth Hot Springs Hotel and Cabins, which completed a $30 million renovation recent years, is an amazing spot to explore the Northern Range's wildlife in warmer months and ski miles of groomed and backcountry ski trails during the winter.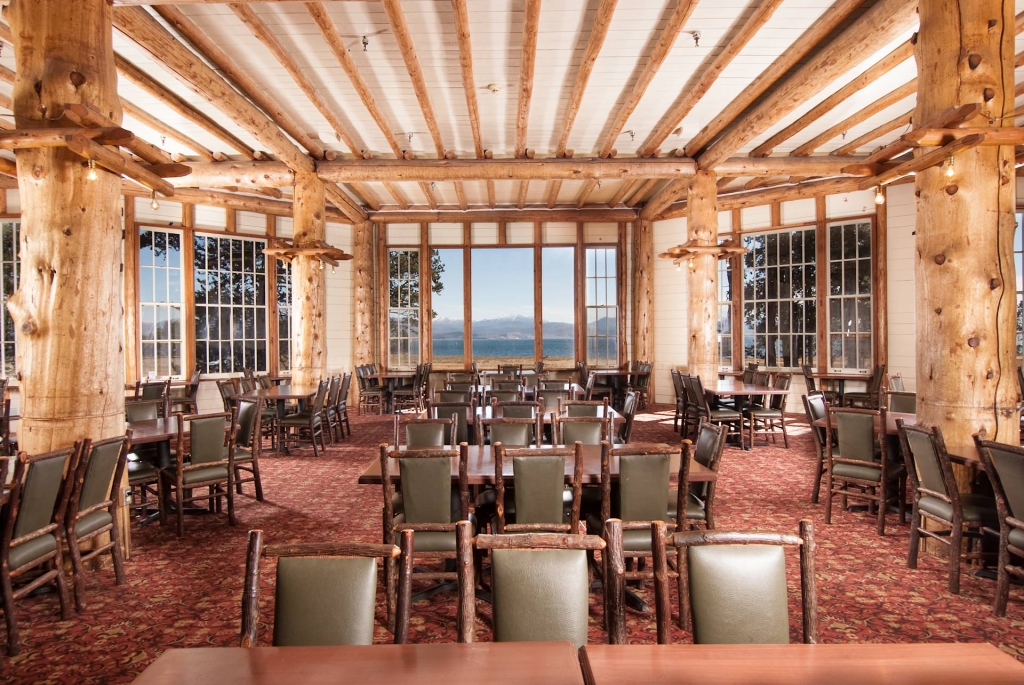 Where To Eat
The dining room at the Lake Yellowstone Hotel is a must-visit for upscale, unique dishes. At the more laid-back Canyon Lodge Eatery try an Asian inspired fresh bowl, barbecue pork sandwich or rotisserie chicken.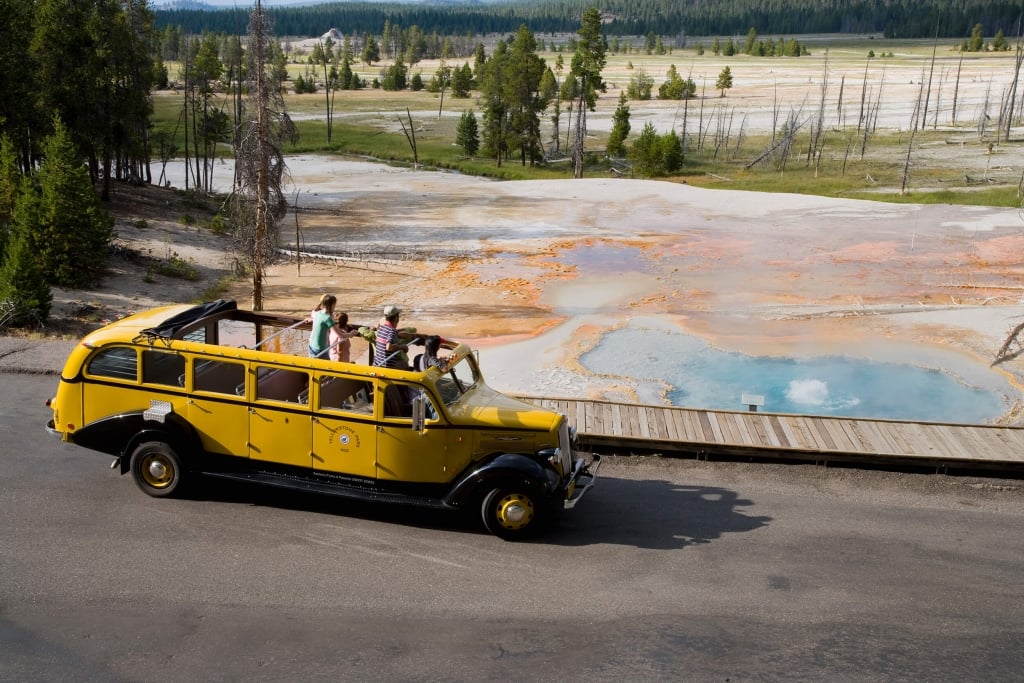 How to Explore
YELLOWSTONE NATIONAL PARK LODGES

Death Valley National Park
There's hardly a more surreal landscape in America than Death Valley. Once the bottom of a prehistoric sea, its terrain is so unusual that several park locations were the backdrop for the Star Wars movies. As you explore, you'll find everything from sculptural canyons and undulating sand dunes to abundant wildlife—all under a luminous sky.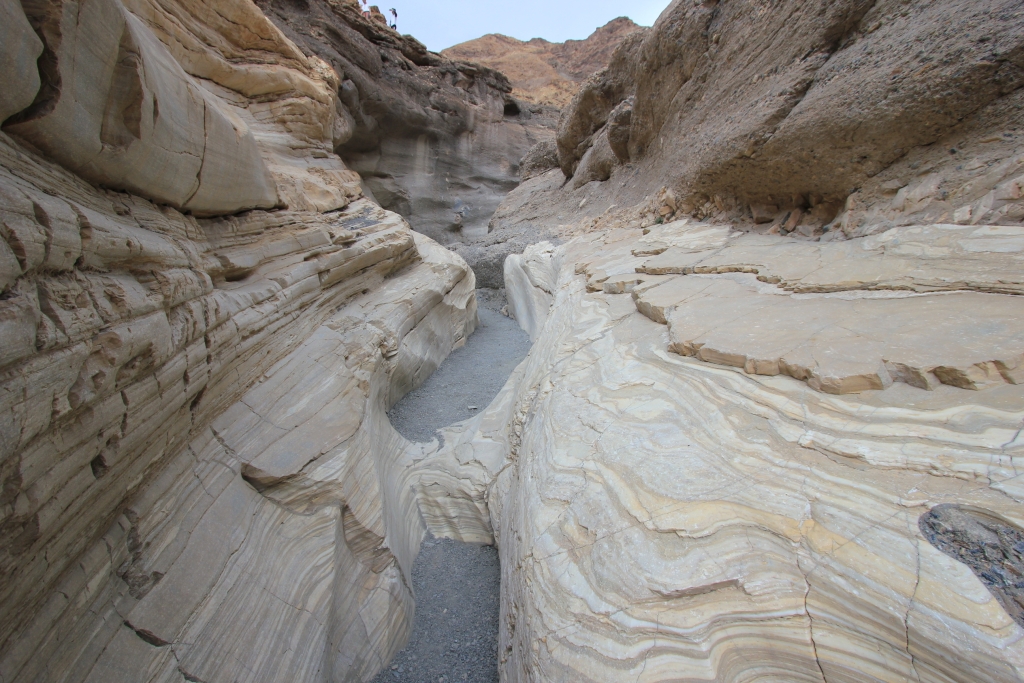 Where To Play
Climb the 2.3-mile Mosaic Canyon Road, where a quarter mile in, the canyon narrows and the smooth marble walls of Noonday Dolomite take shape around you. Or head to Titus Canyon—accessible by 4×4—a deep, narrow gorge featuring limestone rock formations, petroglyphs, and native plants and wildlife.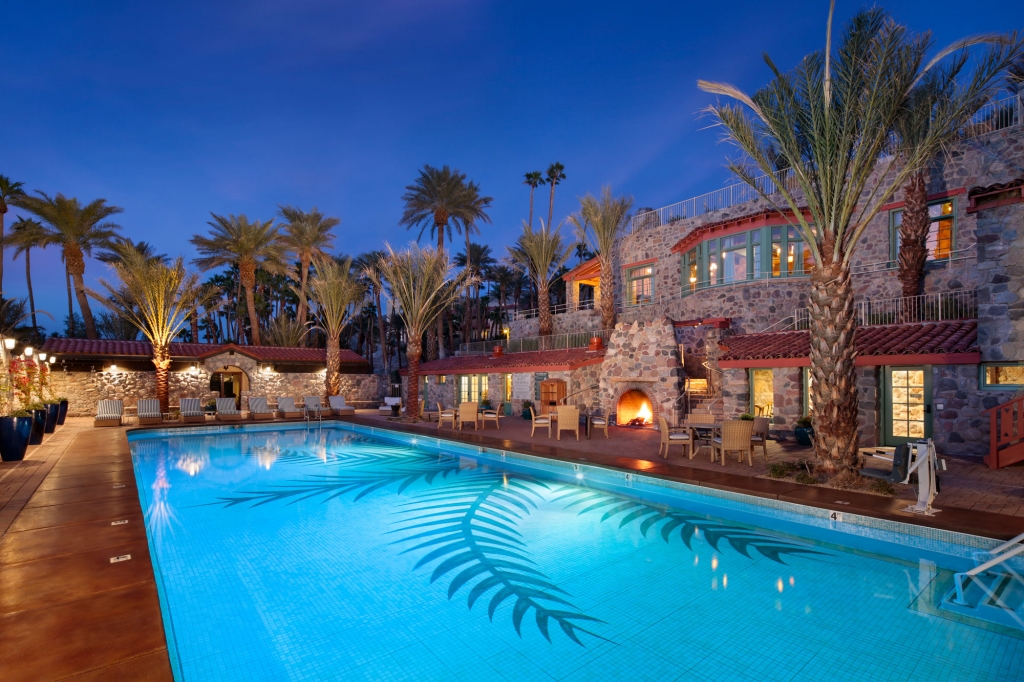 Where To Stay
The below-sea-level luxury at The Oasis at Death Valley is truly noteworthy, with its recent $150 million renovation, spring-fed pools, and new casita situated around the famed gardens. The Ranch at Death Valley is another great option—a former working ranch that offers family-friendly accommodations. Check out the new cottages, adding modern western living to your lodging options at the historic property.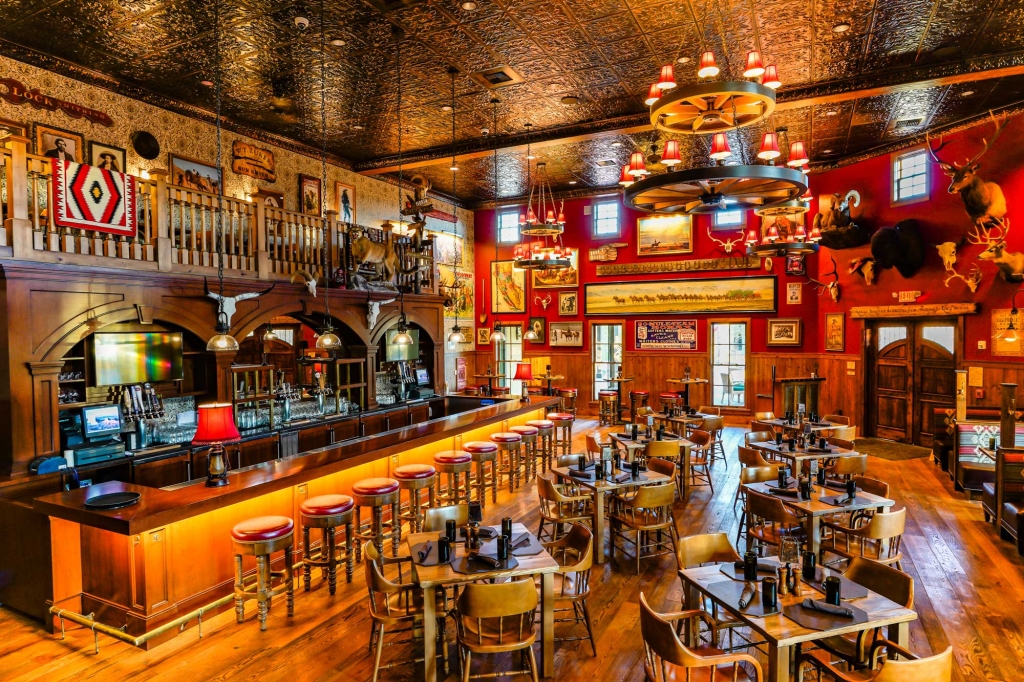 Where To Eat
For a light lunch, head straight for the Inn Pool Café, where you can have a sandwich, wrap, or salad at a poolside perch. Other casual dining options include the 19th Hole at The Furnace Creek Golf Course and The Last Kind Words Saloon. For a more upscale meal with stunning views of the desert salt pans and the majestic Panamint Range, make a reservation at The Inn Dining Room.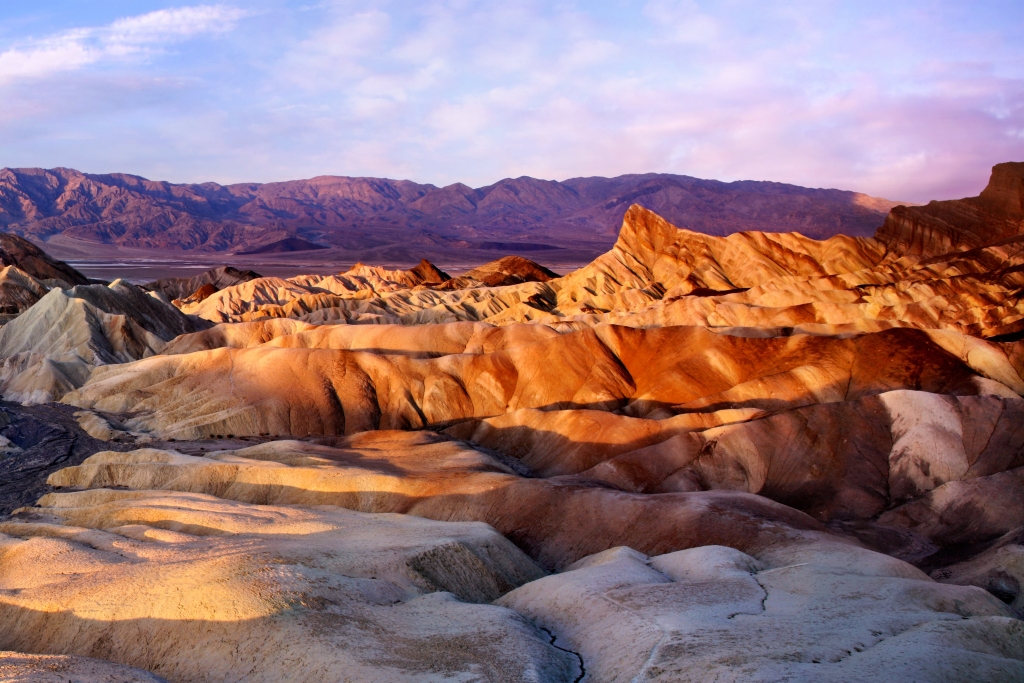 How to Explore

Glacier National Park
With just seven residents per square mile, Montana has America's third-lowest population density—which is one reason why so many flock to Glacier National Park in the northwestern part of the state. In this vast and beautiful landscape where the American and Canadian Rockies meet, you'll find 762 lakes, 563 streams, and more than 25 names waterfalls—picture-perfect mountain waters that you can canoe, kayak, paddle board, and fish.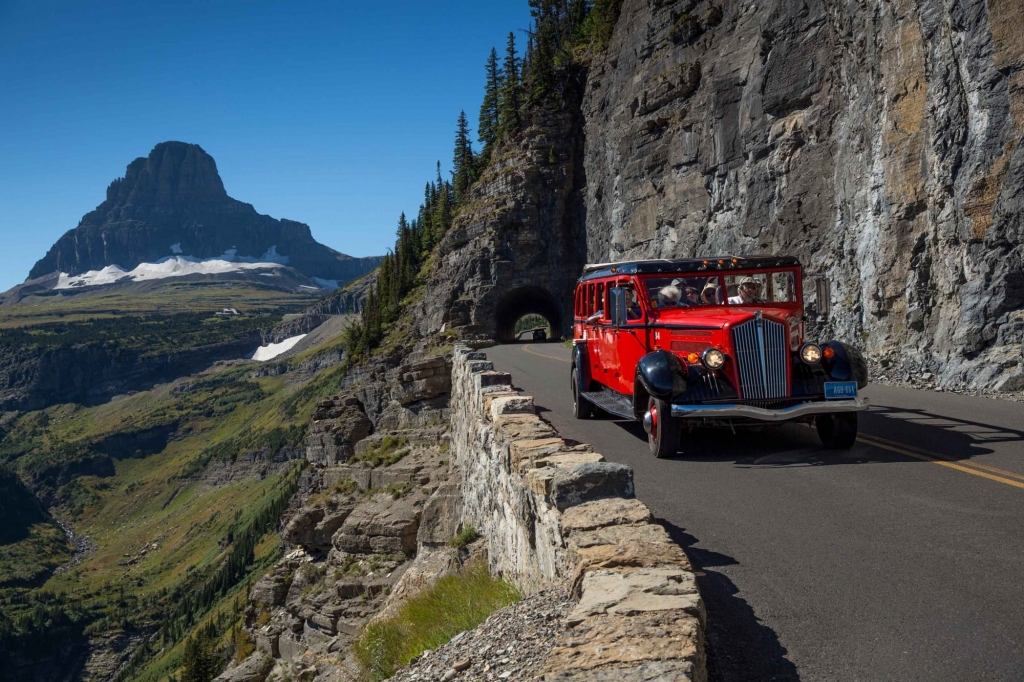 Where To Play
Drive, bike, or take the Red Bus Tour along the Going-to-the-Sun Road, the magnificent 50-mile scenic route through the park. The views become increasingly spectacular as you travel up and over 6,646-foot Logan Pass, with alpine flowers and fir trees filling in the valleys and the triangular summit of Reynolds Mountain piercing the blue sky. Looking for a little more action? Take a horseback ride or raft trip through the park, of hike some of the 700 miles of trail.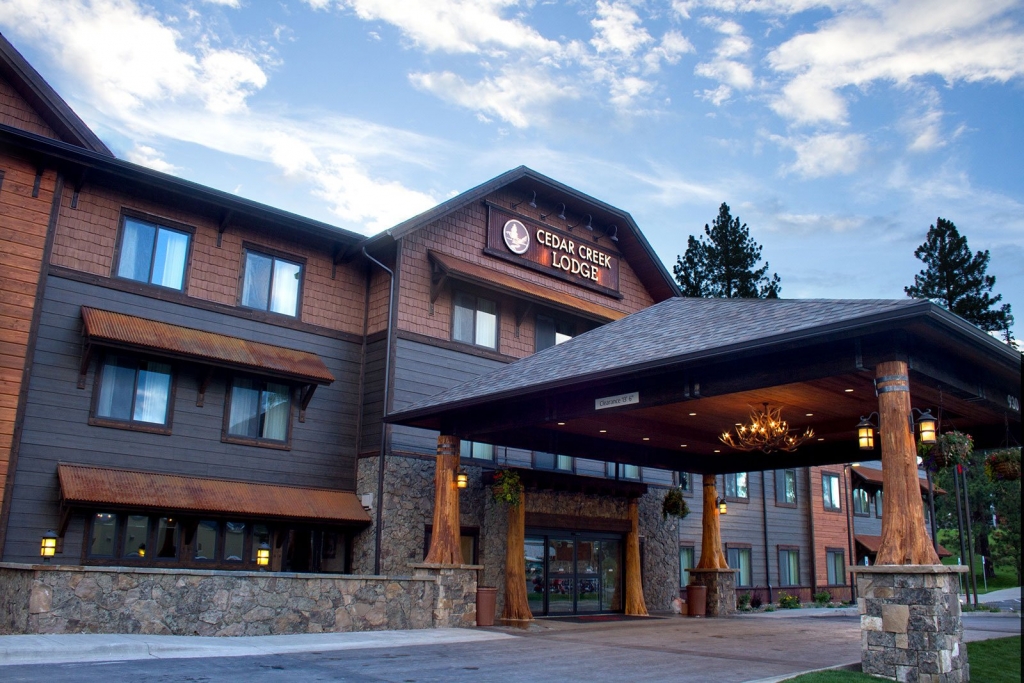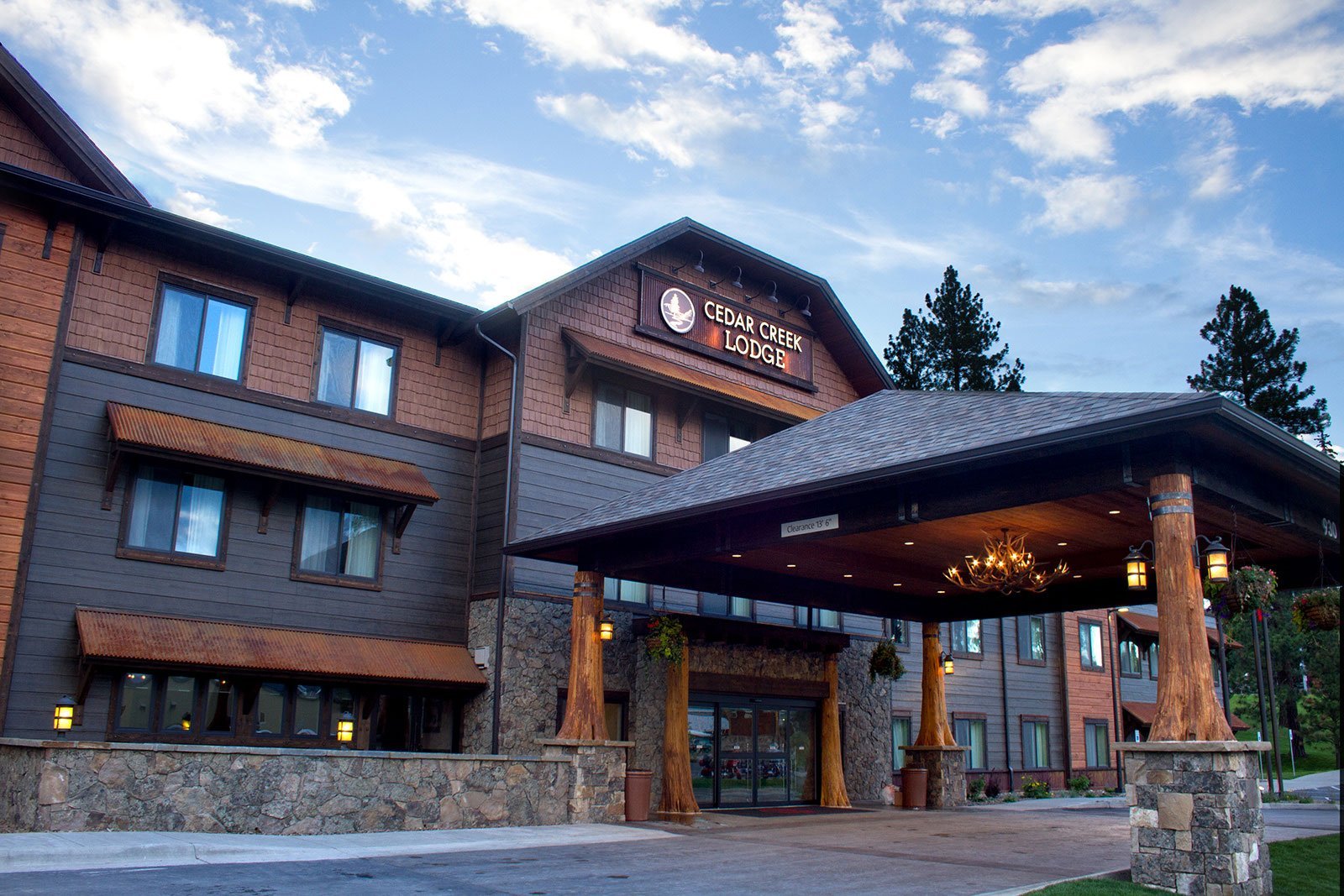 Where To Stay
The largest hotel in the park, Many Glacier Hotel, is located in the "Switzerland of North America,′′ in the northeastern area of Glacier National Park. Outside, awe-inspiring majesty. Inside, a magnificent towering lobby. Just outside the park, in the town of Columbia Falls at the western entrance, Cedar Creek Lodge is a boutique hotel with a classic Western look. It's the perfect landing pad after a day of exploring and offers everything from fly fishing to back-country treks that leave right from the lodge.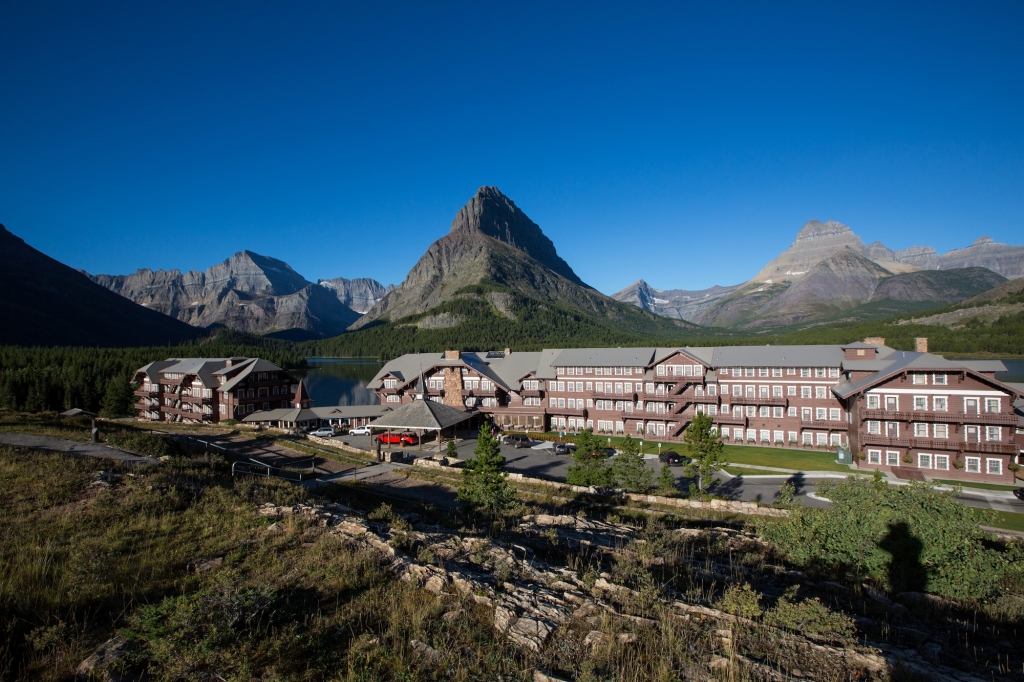 Where To Eat
Perfectly located at the edge of Swiftcurrent Lake—often referred to as the "Gem of the West"—the Many Glacier Hotel's Ptarmigan Dining Room offers sweeping views and delicious food. For more casual sandwiches, salads, and pasta, head to the Many Glacier Hotel's Swiss Lounge.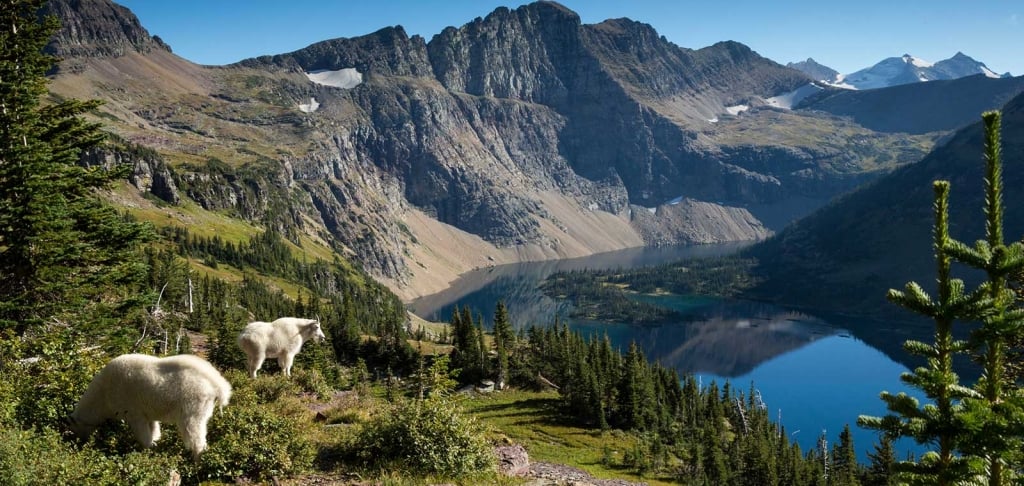 How to Explore