Rethink your travel style for an entirely new vacation experience
While we all long for things to get back to normal and are eager to get out and about, this is also a time to challenge assumptions and question the same old same old.That's certainly true about vacations. Tempted as you may be to return to an old favorite place this year, consider going to a destination you've never visited before. Or think about a different style of travel altogether and push yourself to try something entirely new.The fact is, there's no better time than now for a reimagination of the vacation. And the Xanterra Travel Collection® makes it easier than ever to see the world in a fresh way. Been there, done that? Here are some suggestions that may inspire you to shake up your travel routine.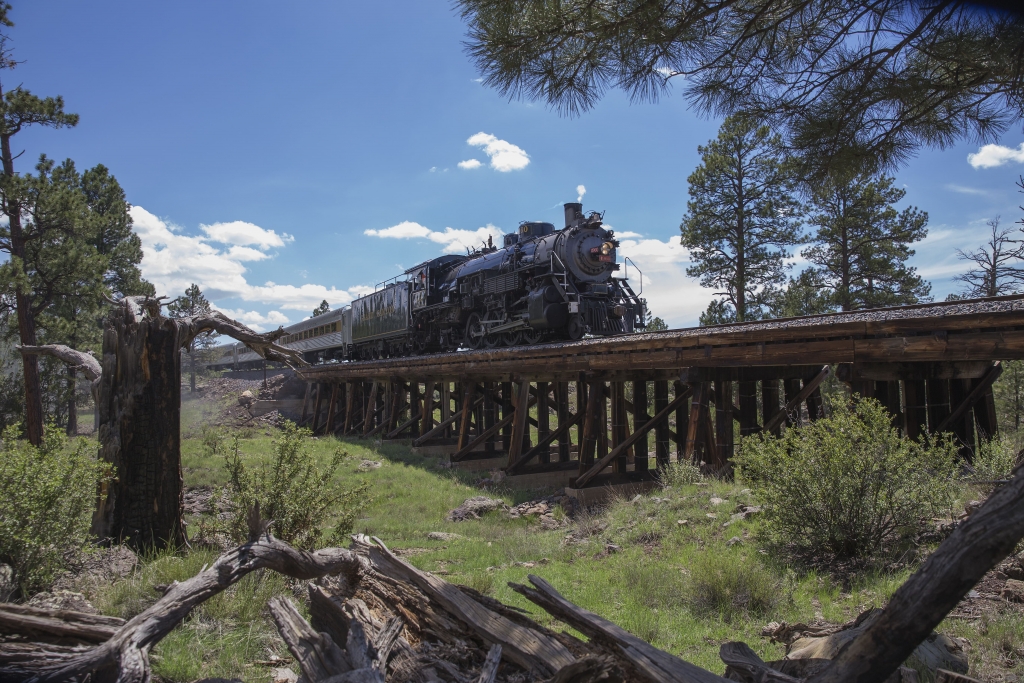 All Aboard for the Old West
Even before there was a Grand Canyon National Park, there was a Grand Canyon Railway.In 1901, trains began transporting visitors from Williams, Arizona, across the high prairie and through the ponderosa pine forests of the Coconino Plateau, to the Historic Village at the Grand Canyon's South Rim. The canyon's railroad tradition nearly died out after the rise of the automobile and family road trip, surviving a nearly 20-year hiatus before trains began running again in 1989. Riding the historic railway to the Grand Canyon not only gets you to one of the world's most spectacular places, it's a trip back in time. The fun begins in Williams, where you can walk along one of the best-preserved stretches of legendary Route 66 and watch a Wild West show before your trip. Pulled by a classic diesel or one of the Train's two fully-restored vintage steam locomotives, you'll ride in style in vintage passenger cars, including first-class cars with observation domes. As the train snakes its way toward the national park, Passenger Service Attendants point out landmarks and help you plan your time inside the park while Western musicians play authentic cowboy songs. And soon you're pulling into the park's 1910 log depot, a short walk from the rim.The train gives you the chance to experience a bit of Grand Canyon history, and, by leaving the car behind, you're also helping to protect the park environment by reducing pollution and congestion. You'll also avoid potentially long lines at park entrances.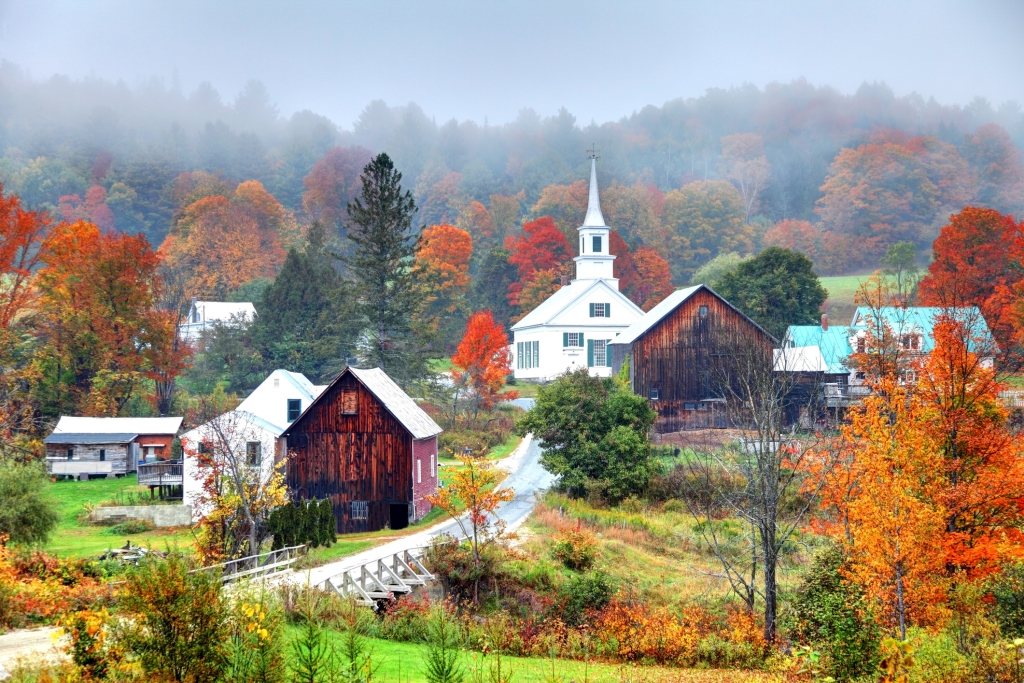 The Maine Event
As the old song goes, "Slow down, you move too fast…" And to truly appreciate the glories of Maine's Acadia National Park, moving slow on a guided walking tour with Country Walkers is the best way to experience classic New England: lobster fishing villages of clapboard houses, secluded mountain ponds, and dramatic ocean views from towering coastal cliffs. You'll even climb to the summit of 1,530-foot Cadillac Mountain, the highest peak on North America's Atlantic Coast. If a walking tour sounds too strenuous, keep in mind that average daily walks range between just two and eight miles, and that you'll have shorter options on most days. Then again, with knowledgeable guides describing the region's history, the miles will just fly by.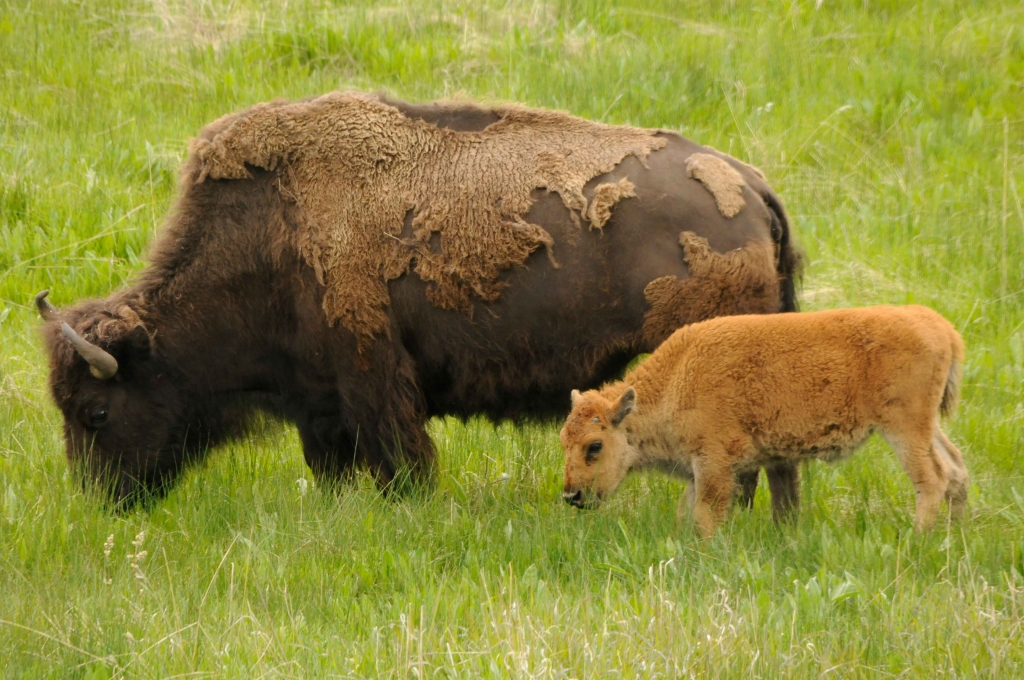 Bikes 'n Bison
The byword for the VBT Bicycling Vacations trip through Yellowstone and Grand Teton national parks is BIG: Big sky, big mountains and big wildlife.Real big.Home to grizzly bears and moose, this is the last great untamed place in the lower 48, a land where the buffalo do in fact still roam. A bicycling tour gives you a chance to immerse yourself in the epic landscape as you gaze up at jagged, snowcapped peaks or stand in awe of such world-famous landmarks as Yellowstone's Old Faithful geyser. It's a whole different perspective than you could ever get on a driving trip.Now if your bicycle has been gathering dust in the garage and you're wondering about your riding skills, you don't have to be a Tour de France cyclist to put your mettle to the pedals. Daily mileage is moderate and support vans are available when you need a break. And electric-assisted bicycles can give participants an extra boost going up hills and riding against the wind.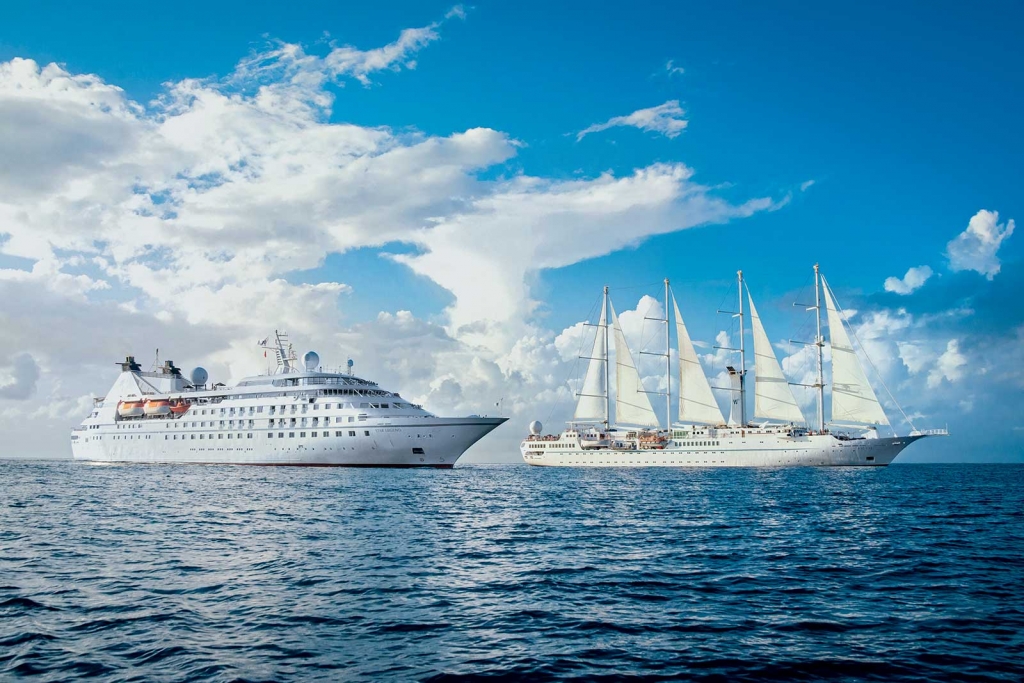 A Different Kind of Cruise
With more than 5,000 passengers, some cruise ships can feel like cities at sea. But set sail on the West Coast Epicurean Extravaganza with Windstar Cruises and you'll feel like you're on a private yacht. That's because the newly renovated all-suite Star Breeze carries a maximum of 312 guests at a 1:1.5 staff-to-passenger ratio, thus ensuring a more personal space, experience and the highest level of service.Traveling from San Diego to Vancouver, you'll not only savor seasonal cuisine aboard the ship, but you can taste your way along the West Coast. There are optional shore excursions for authentic dining in San Francisco's Chinatown, wine tasting in Napa Valley, sampling Portland's craft beer scene, and touring Seattle's Pike Place Market.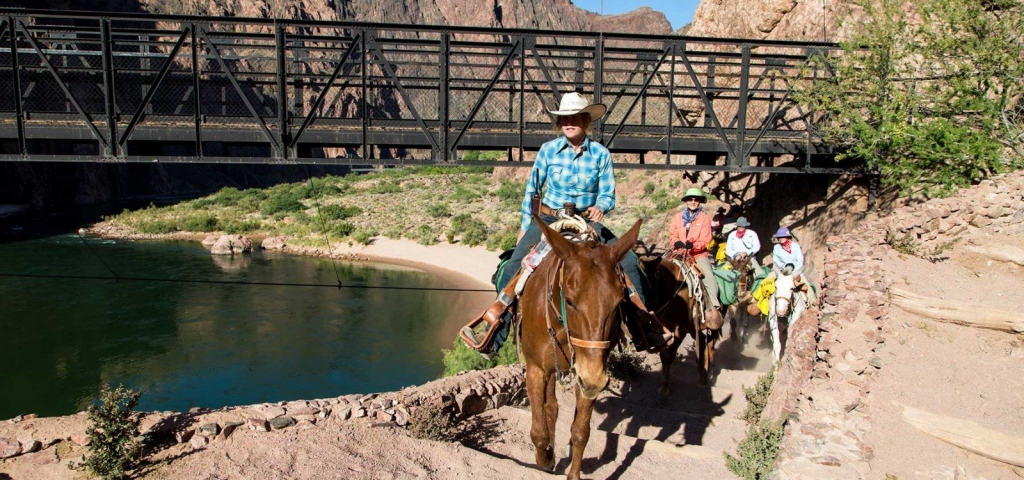 Saddle Up for Adventure
Talk to any "canyonhead," the nickname for the most dedicated of Grand Canyon aficionados, and they'll tell you that to really get a sense of this natural wonder, you need to explore below the rim.For more than a century, visitors have done just that by leaving the hard work to the Grand Canyon's herd of trained, surefooted mules. Indeed, guided mule rides down the Bright Angel Trail to the very bottom of the canyon for overnight or two-night stays at rustic Phantom Ranch near the Colorado River are one of the park's most enduring traditions. Or if your time is limited, try a two-hour Canyon Vistas Mule Ride, which offers spectacular views as well as insights about the Grand Canyon's geology and cultural history from experienced (and always colorful) wranglers.
DOWNLOAD OUR UNFORGETTABLE GUIDE TO THE GRAND CANYON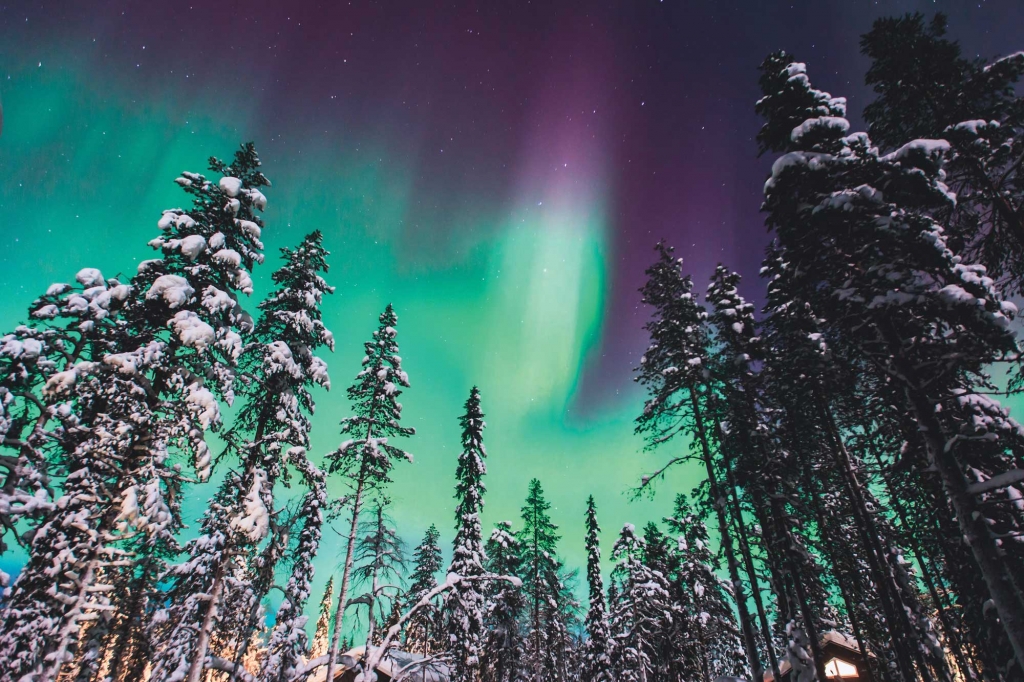 Scratch One (or Two) Off Your Bucket List
If you've always dreamed of seeing the Aurora Borealis, better known as the Northern Lights, there's no need to train a sled dog team and compete in the Iditarod. Instead, you can see this amazing cosmic light show of swirling greens and pinks in comfort on Alaska trips conducted by Holiday Vacations. Holiday Vacations has several trips that head into the heart of Alaska, including the Alaska Aurora Adventure, which features a 250-mile train ride to Fairbanks and the chance to observe the skies from the Aurora Pointe Activity Center. But dogs also have their day on this adventure, thanks to a stop at the homestead of Iditarod champion Dallas Seavey for a tour and dogsled ride.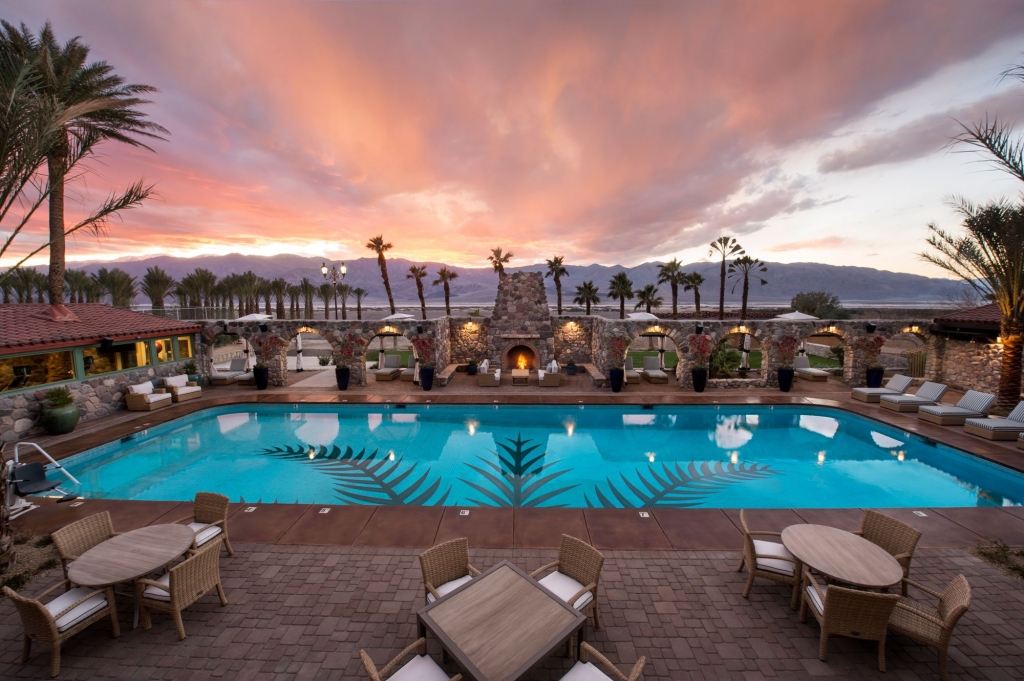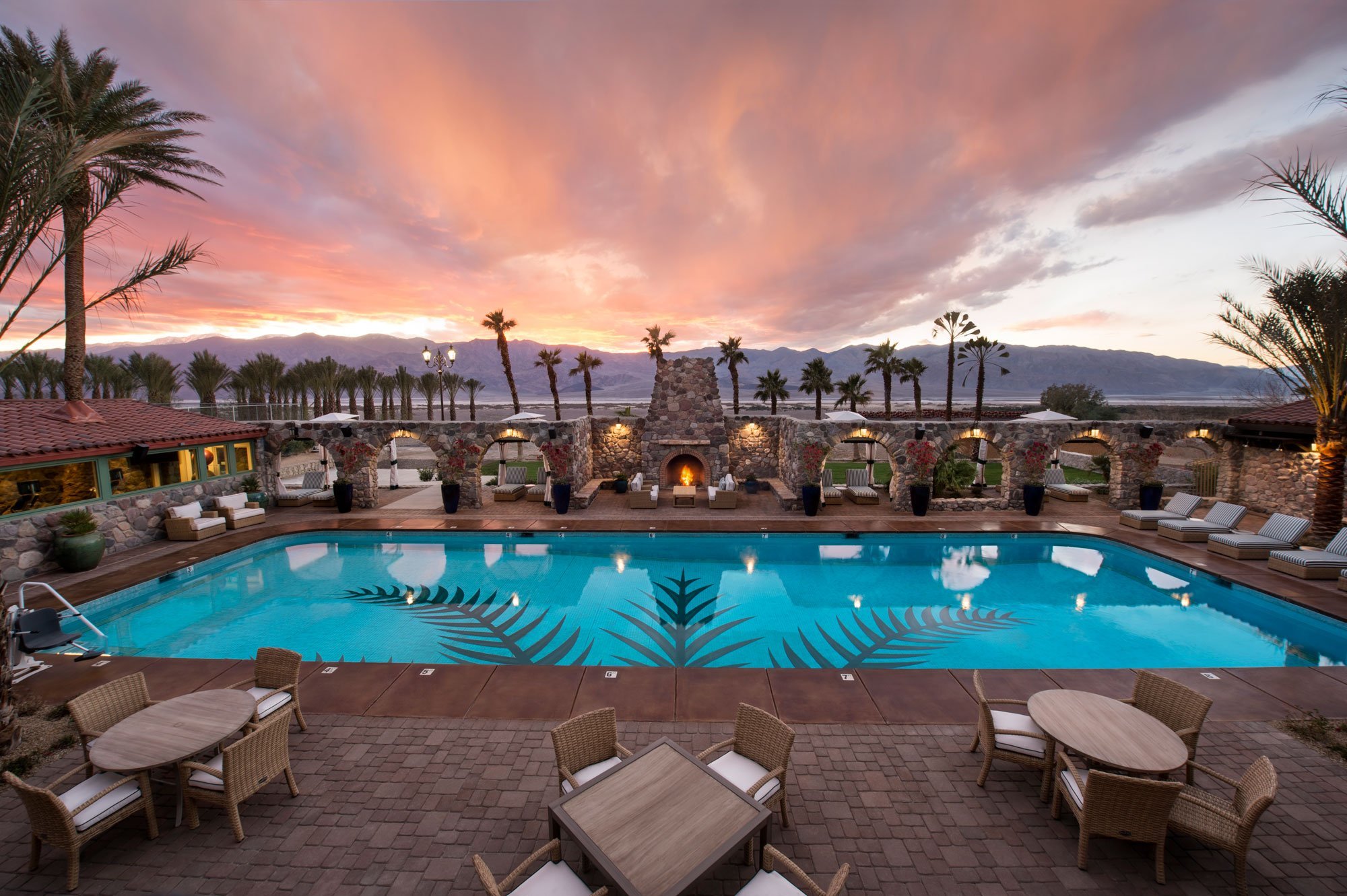 Paradise Where You Don't Expect It
Despite its intimidating name, Death Valley is a desert version of heaven on Earth for much of the year. That's especially true when you stay at the Oasis at Death Valley, the historic resort that has provided a touch of luxury for travelers since 1927. Forget about roughing it, especially after the recent $100 million renaissance and renovation. Set in a palm oasis, the Spanish-style Four-Diamond Inn at Death Valley has long drawn Hollywood notables, who come for such touches as The Inn's spring-fed swimming pool, a spa, and the regionally inspired dishes at the Inn Dining Room.Nearby, the Old West lives on at the resort's family-friendly Ranch at Death Valley, home to the The Last Kind Words Saloon and its extensive collection of western memorabilia. In addition to the 224 hotel rooms, this fall the resort is adding Ranch Cottages, a new lodging option that lets you stay in cozy one-bedroom cottages with porches just steps away from shopping and dining at The Ranch's Town Square. And resort guests are guaranteed to play their "lowest" round ever at The Furnace Creek Golf Course at Death Valley, the world's lowest elevation golf course at 214 feet sea level.