Join Xanterra in Celebrating #RAKWeek2023
Random Acts of Kindness Day is Friday, February 17, 2023
Random Acts of Kindness Week is February 12-18, 2023
The work to create a kinder world never ends. There is no limit on the amount of goodness we can put into the world, but we need your help! We invite you to join the annual Random Acts of Kindness Week (RAK Week) celebration from Sunday, February 12th – Saturday, February 18th and help #MakeKindnesstheNorm.
Check out our Facebook, Twitter and Instagram profiles for updates on how we are trying to spread kindness throughout the week.
How You Can Participate
IT'S EASY AS 1, 2, 3:
Pick your top two kindness ideas and write each one on a separate piece of paper.
Put the ideas in a container and randomly select one.
Perform the act of kindness.
Need some ideas? Get inspired with the 2023 RAK Poster: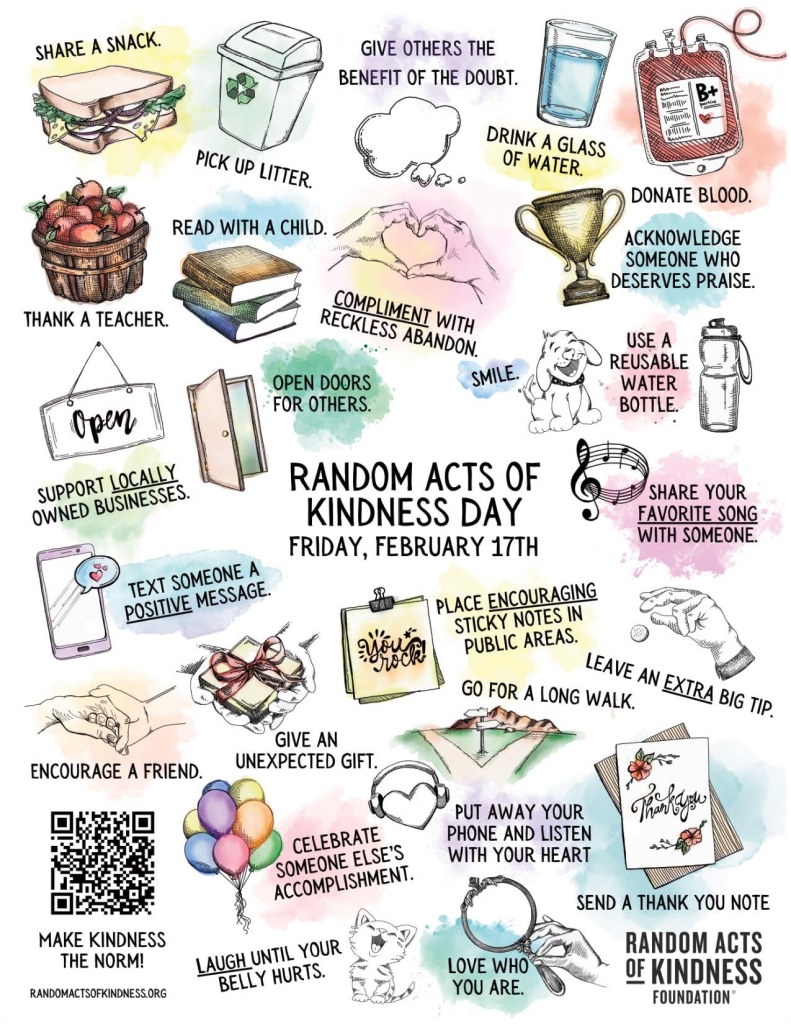 For a fun activity the entire family can do together, download the RAK coloring page, here.
About Random Acts of Kindness Foundation
An international nonprofit, The Random Acts of Kindness Foundation, believes that kindness is key to making the world a better place. This nonpolitical, nonreligious organization leads the way by reminding people that they have a choice to be kind and provides them with free tools to make kindness common in their everyday lives. Learn more at randomactsofkindness.org.