Exotic island getaways that will make you fall in love all over again
Whether celebrating a special occasion or seeking to reconnect away from the hustle and bustle of everyday life, there's no better way to rekindle the flame than a romantic retreat to a remote island. These fairy-tale destinations, some accessible only with exclusive cruise operators, offer luxury accommodations — perfect for couples — including cozy stilted bungalows, secret star-gazing decks and even private beaches where time seems to stop for only you two.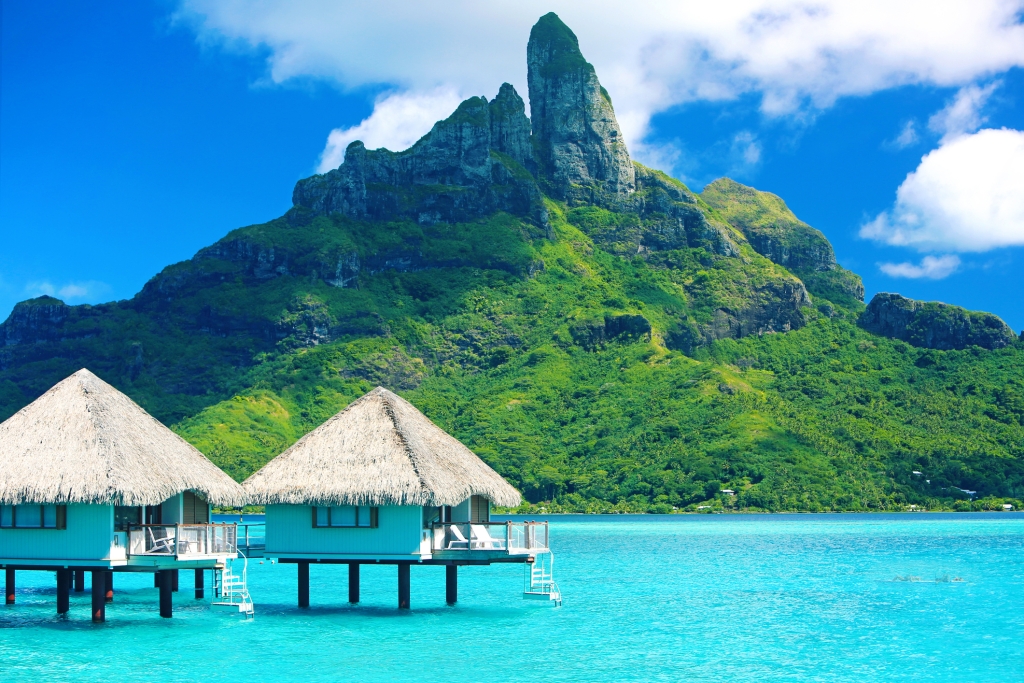 Bora Bora
The sand-fringed islets and blue-green waters make this French Polynesian island the ultimate destination for hopeless romantics. Surrounded by a coral reef that protects a pristine lagoon, Bora Bora extends an open invitation for adventurous couples to snorkel on top or dive deep to view blacktip sharks, rays and schools of colorful fish. Though mainly sought after for its aqua-centric landscape, couples will find unexpected beauty in breathtaking mountain views atop the remnants of the island's extinct volcano.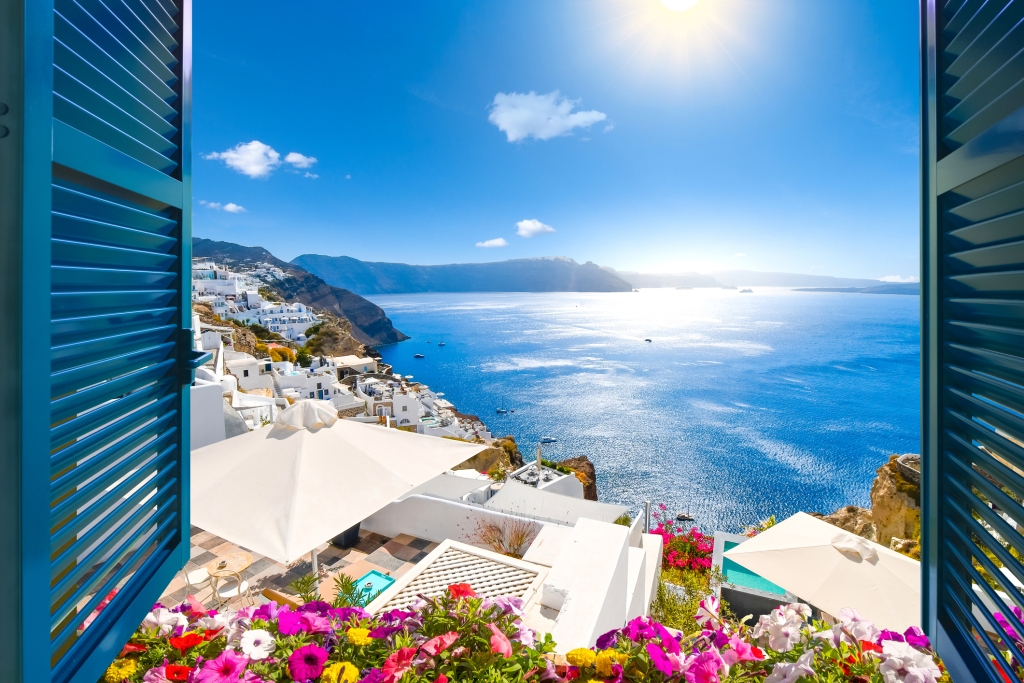 Santorini
The rugged landscape, majestic blue waters, flourishing vineyards and picturesque white villages provide the perfect setting to reconnect with the one you love. This Greek island in the southern Aegean Sea is a geological caldera left by a volcanic eruption that destroyed the earliest settlements on a formerly single island. Today, this postcard-perfect scene is one of the world's most romantic island retreats.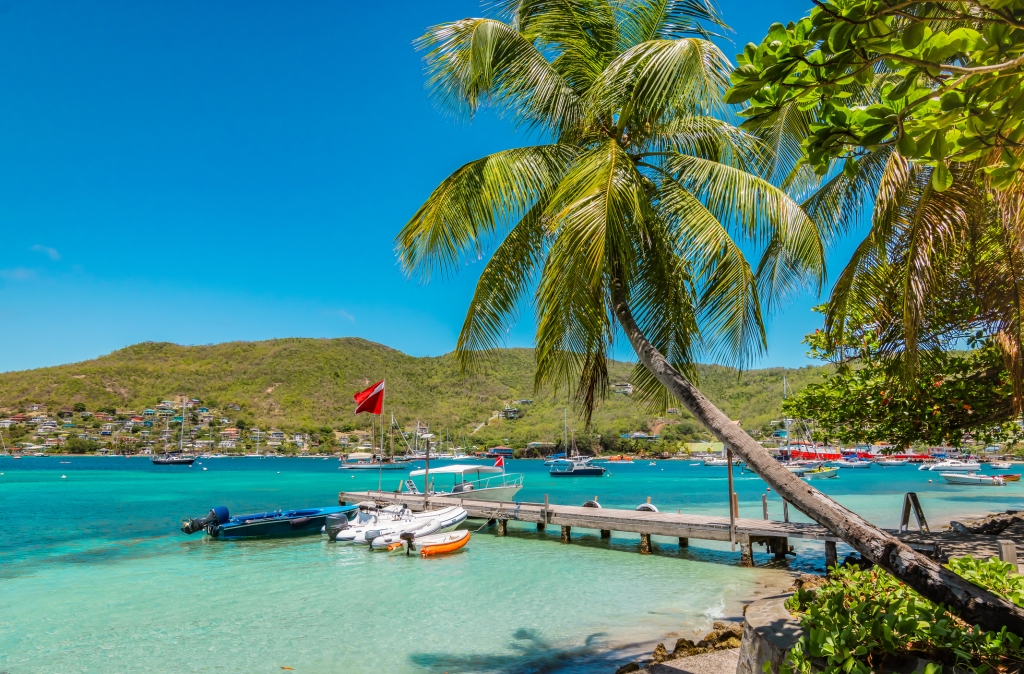 Bequia
Enjoy the slow pace of island life on Bequia, (pronounced "beck-way"). The largest of the Caribbean's Grenadines islands, it's still only 7 square miles. With pristine beaches and 28 dive sites off the coast, it's also a scuba diver's paradise, although this hidden gem offers couples time together above or below the waves. After exploring an underwater shipwreck, stroll the beach until you find your favorite beachfront bar and enjoy a rum punch (or two) with a million-dollar view. Since the port allows only yacht-size ships and daily ferries, you'll never see those cruise-ship crowds on Bequia.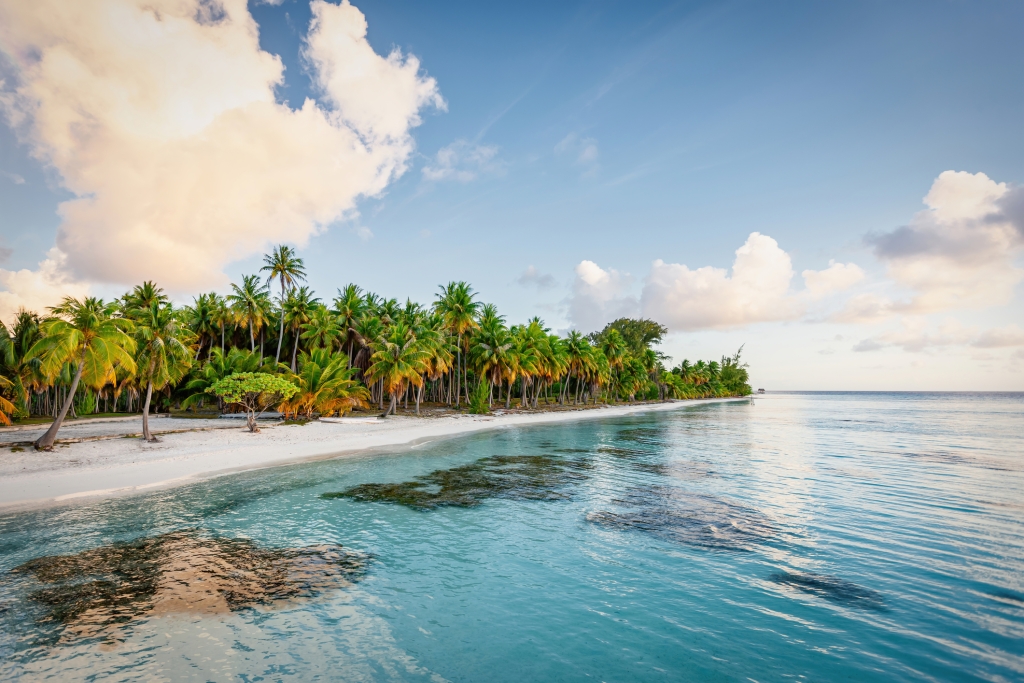 Tuamotu Islands
The serene natural beauty of this French Polynesian island chain seems designed for romance, featuring some of the world's most beautiful beaches. Located in the crystal-clear waters of the South Pacific, this 80-island chain is made up of tiny motu (islets) creating delicate lagoons with secret beaches. Whether the two of you venture into those magical turquoise lagoons or just luxuriate on the white-sand beaches, you'll feel closer together being a world away.
How to Explore
Discover Tahiti, Bora Bora and the Tuamotu Islands, Bequia and Santorini in luxury-yacht style on a small-ship cruise with Windstar Cruises.Hidden wonders. Tucked-away ports. Secluded beaches. Windstar's elegant, smaller ships carrying fewer than 350 guests bring these magical places within reach, in ways bigger ships can't. Feel what it's like to get close enough to see the narrow confines of the Corinth Canal or the delicate green-and-brown mantle of Iceland's Surtsey Island. Find new perspectives that deepen your understanding of iconic destinations and enrich your enjoyment of other cultures. This is travel that's 180 degrees from ordinary, revealing worlds only a select few will ever see. Visit windstarcruises.com or call 844-485-5239.