#RoamFromHome Color Scavenger Hunt
#OneWeekofColor
To celebrate #OneWeekofColor, we're inviting you to join the Xanterra community on a colorful scavenger hunt. It's the ultimate #RoamFromHome activity: all items can be found around your home, in your camera roll, or in your own backyard.
The rules are simple:
Find everything on the list
Snap a photo of each item
Post your photos to your story or feed
If you tag your photo with #OneWeekofColor, we'll feature it in our story! You can download this handy guide to keep track of the items by right-clicking on the image below and selecting "Save Image".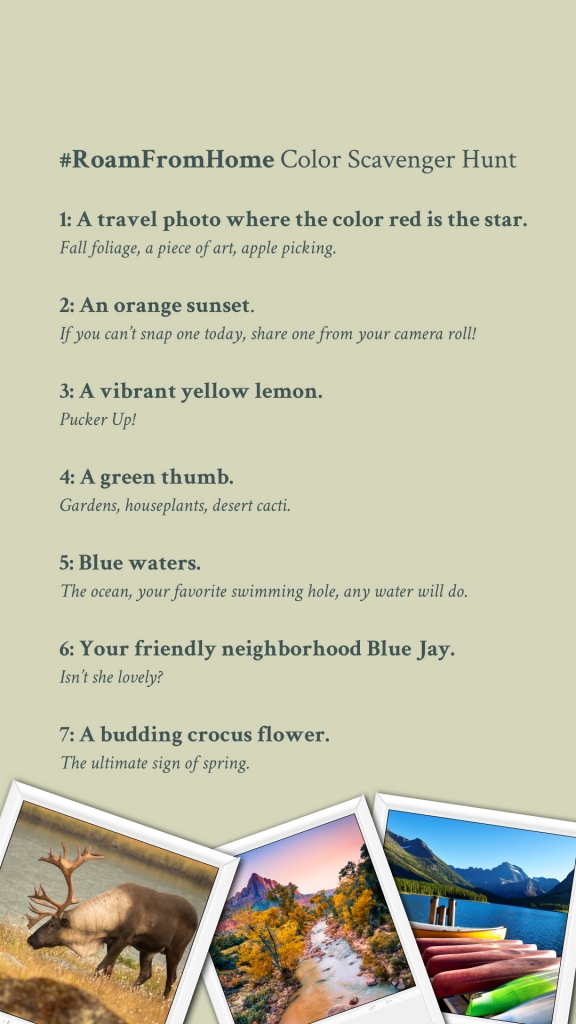 For more travel experiences to Beautiful Places on Earth™ available from Xanterra Travel Collection® and its affiliated properties, visit xanterra.com/explore.