Rolling Along: Grand Canyon for the Mobility-Challenged
How the national park and the Grand Canyon Railway help mobility-impaired travelers
In many ways, exploring Grand Canyon can be physically challenging — which is exactly why the Grand Canyon Railway & Hotel and Grand Canyon National Park Lodges have created a variety of ways to accommodate and assist guests with physical challenges.
From ADA-compliant rooms at the Grand Canyon Railway Hotel to boarding assistance on the train to specialized transportation within the park, travelers with mobility issues will find a variety of modifications designed to enhance their enjoyment of one of America's most picturesque train journeys and one of the world's most astounding natural wonders.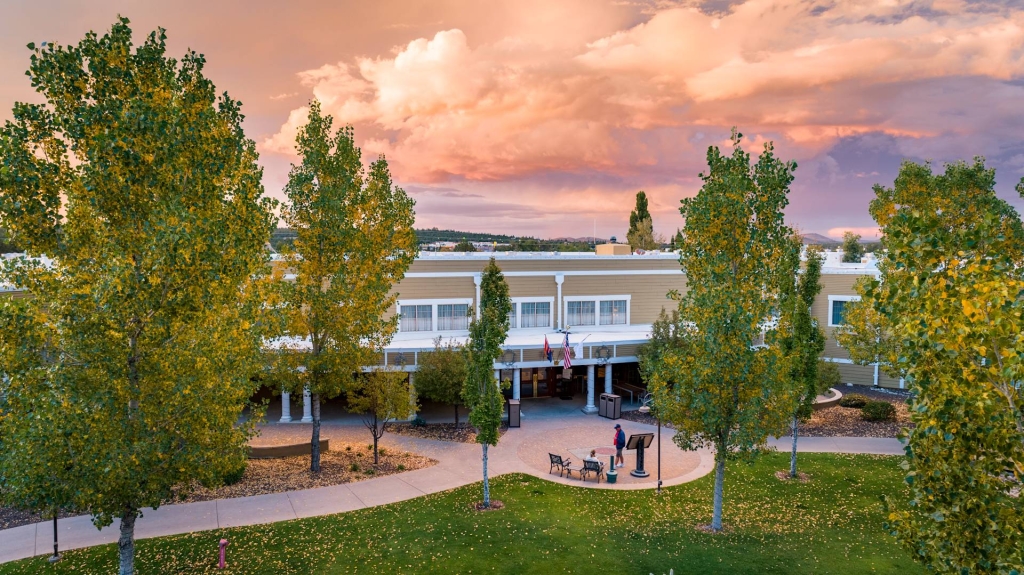 In the Hotel
In the heart of the historic town of Williams, Arizona, the Grand Canyon Railway Hotel features rooms that meet the standards established by the Americans with Disabilities Act. Seamlessly woven into some of the clean and modern accommodations are special features such as wider doorways to allow scooters and wheelchairs easier access, stabilizing handrails provided in bathrooms and roll-in showers, and countertops lowered for easier accessibility.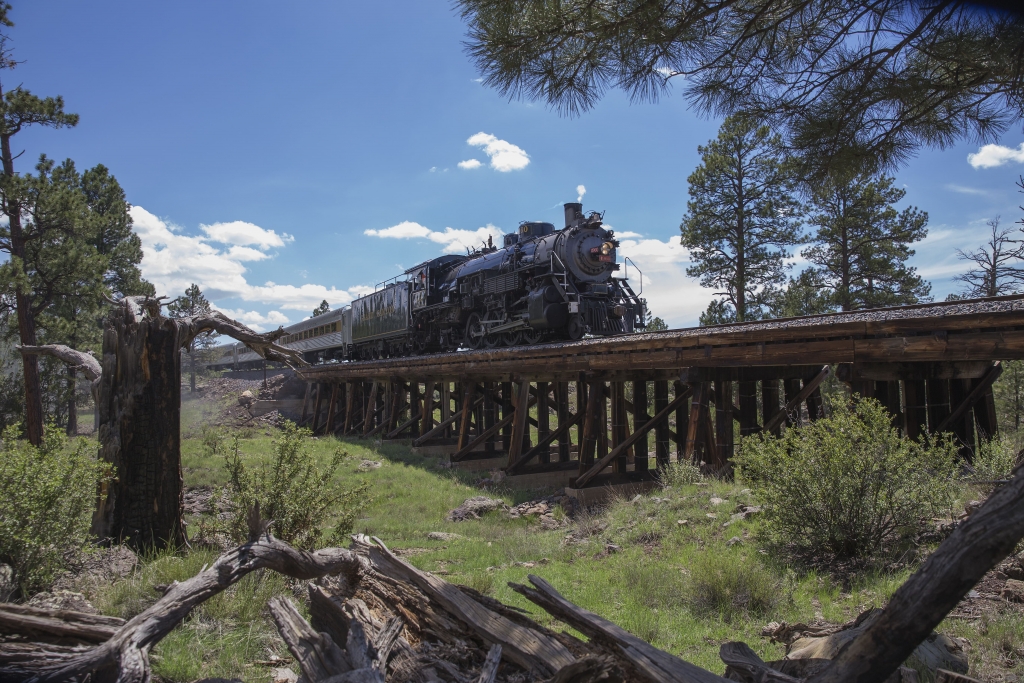 On the Train
Each morning at the vintage depot, the historic Grand Canyon Railway waits for guests to board for the two-hour-and-15-minute journey to the Grand Canyon. While the appearance of the classic cars reflects a long-gone era, each has been updated and outfitted to modern standards so every guest travels in air-conditioned comfort. Additionally, at each end of the train a special lift assists mobility-impaired guests into the railway's ADA-accessible cars. For passengers who must remain in their wheelchair or scooter during the journey, both Coach and First Class levels of service include "parking areas" as well as ADA-compliant restrooms. For passengers who can transfer from their mobility device, choices include four other classes of service where special vestibules allow scooters and wheelchairs to be stored during the scenic 65-mile ride.
What's more, the ability to accommodate all guests lasts throughout the year, with ADA-accessible cars available during special seasonal events such as Halloween's Pumpkin Patch Train and Polar Express excursions, running yearly from November through January.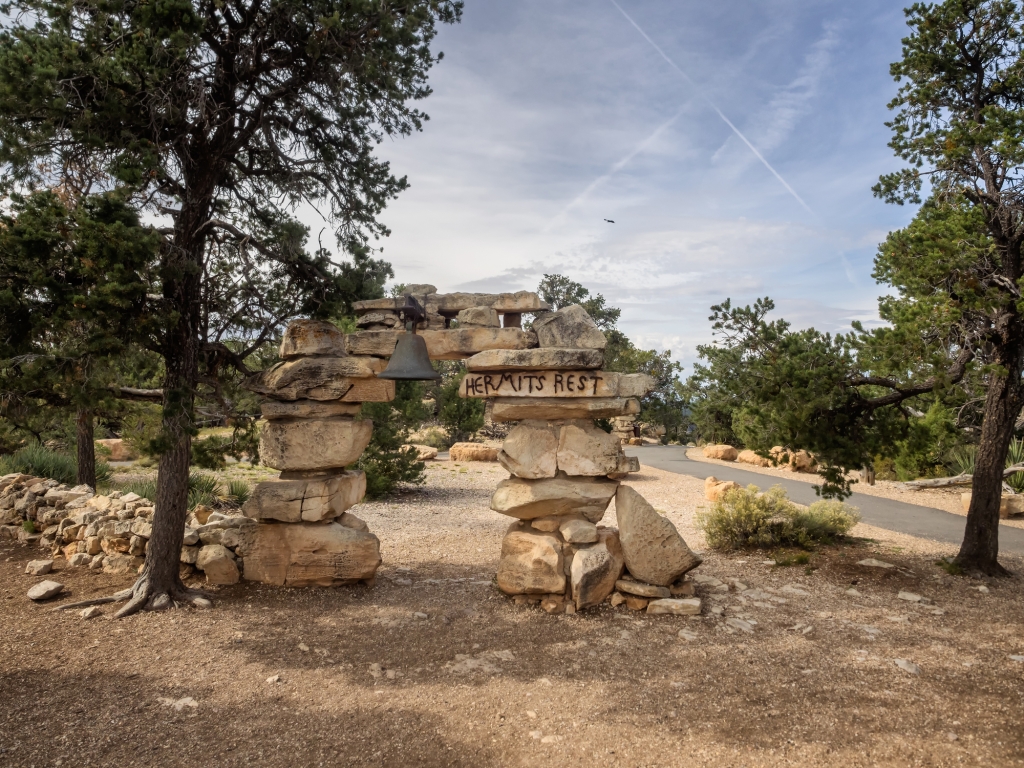 In the Park
When the train rolls to a stop near the South Rim, it comes to rest near the most visited area of Grand Canyon National Park: The Historic Village. Part of its appeal is that it is intersected by the wide and level Rim Trail that runs parallel to the South Rim for approximately 13 miles between the South Kaibab Trailhead west to Hermits Rest. Visitors in wheelchairs and mobility devices or with walkers find the paved trail to be easily navigable. The Historic Village, itself, features the greatest concentration of wheelchair-accessible gift shops and restaurants, along with some of the canyon's most dazzling overlooks.
For guests who've arranged a railway package and notified their reservationist in advance, they will be met at the station by a nearby fleet of ADA-compliant motorcoaches provided by Xanterra, the park's primary concessioner, waiting to introduce them to the never-ending, spectacular views of the Grand Canyon. Many of the South Rim's most popular lookout points have wheelchair-accessible restrooms as well as overlooks that present unique and ever-changing views of the canyon. Along the way, guides share fascinating details about its natural and manmade history.
In addition to Xanterra-provided transportation, the National Park Service's fleet of shuttle buses includes vehicles with wheelchair ramps. And if you find yourself in need of a wheelchair, rentals are available at Bright Angel Bicycles adjacent to the Grand Canyon Visitor Center.
For those guests who plan to overnight inside the park, they can check into one of the Xanterra-managed Grand Canyon Lodges — from the historic El Tovar hotel to the Maswik, Bright Angel, Kachina, and Thunderbird lodges — each of which provide ADA-compliant accommodations.
No matter whether you stay for a few hours, for an overnight visit, or longer, you'll never forget the time you spend at the Grand Canyon. Or the thoughtful features that helped make your trip a little easier.
How to Explore
There's no better way to make a grand trip grander than on the historic train to the Grand Canyon. Travel over 120 round-trip miles through beautiful northern Arizona while being entertained by historical cowboy characters and strolling musicians. The Grand Canyon Railway has been departing daily from Williams, Arizona, since 1901. Spend a night in Williams next door to the train depot at the AAA Three Diamond Grand Canyon Railway Hotel. Just walking distance from quaint downtown Williams and Route 66, the modern hotel has a grand lobby, indoor pool and hot tub as well as Spenser's Pub with its handcrafted 19th-century bar. Packages with train travel and overnight stays in Grand Canyon National Park and Williams are available. Visit thetrain.com for more information.
For more travel experiences available from the Xanterra Travel Collection® and its affiliated properties, visit xanterra.com/stories.