Sensational Alaska Experiences
Exploring the U.S.' vast last frontier is on many a vacation wish list.
You might spot soaring eagles, brown and black bears, and foraging moose. If you're lucky, you'll return with a photo of a whale breaching the surface of Rudyerd Bay. Seasoned travelers often opt for ways to see the 49th State in a way that gives a closer look at its bountiful wonders, such as spouting whales and chunks of gigantic glaciers crashing into chilly waters below.Here are seven excursions to put on your Alaska travel wish-list: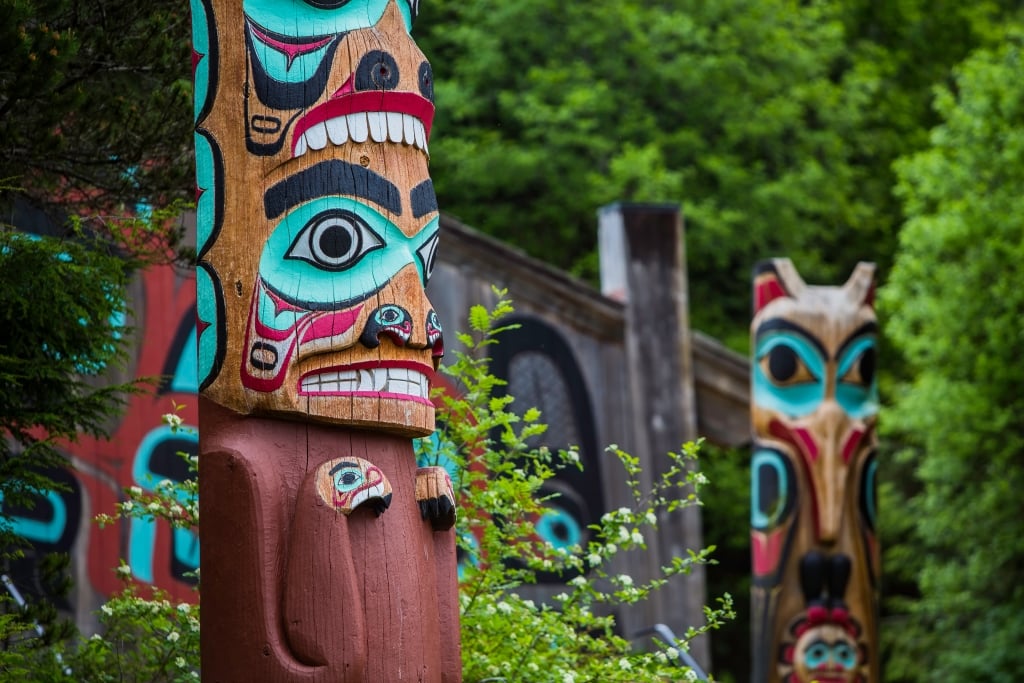 Marveling at the World's Largest Collection of Standing Totem Poles in Ketchikan
Sitting at the southern end of the Inside Passage north of British Columbia, Ketchikan often serves as a traveler's introduction to Alaska. Its centerpiece is nearly 100 tall carved Native American artifacts displayed around and near town, some visible from the street on the tourist bureau's Ketchikan Walking Tour and many more at the Totem Heritage Center. The center boasts what's billed as the largest collection of unrestored 19th– century poles as well as masks, ceremonial garb, baskets and historic photographs of villages where the poles were found. You'll see a "mortuary pole," honoring a dead person and used to store cremated remains, and a "story pole" detailing a clan's historical narrative. Travel about three miles south on a shuttle or with a guide to see two dozen more totems at Saxman Native Village. Just north of the city, Totem Bight State Historical Park holds nearly 20 poles, including the imposing Eagle Grave Marker. Travel 10 miles north and see more at Potlatch Totem Park, whose exhibits include five Native Alaskan clan houses.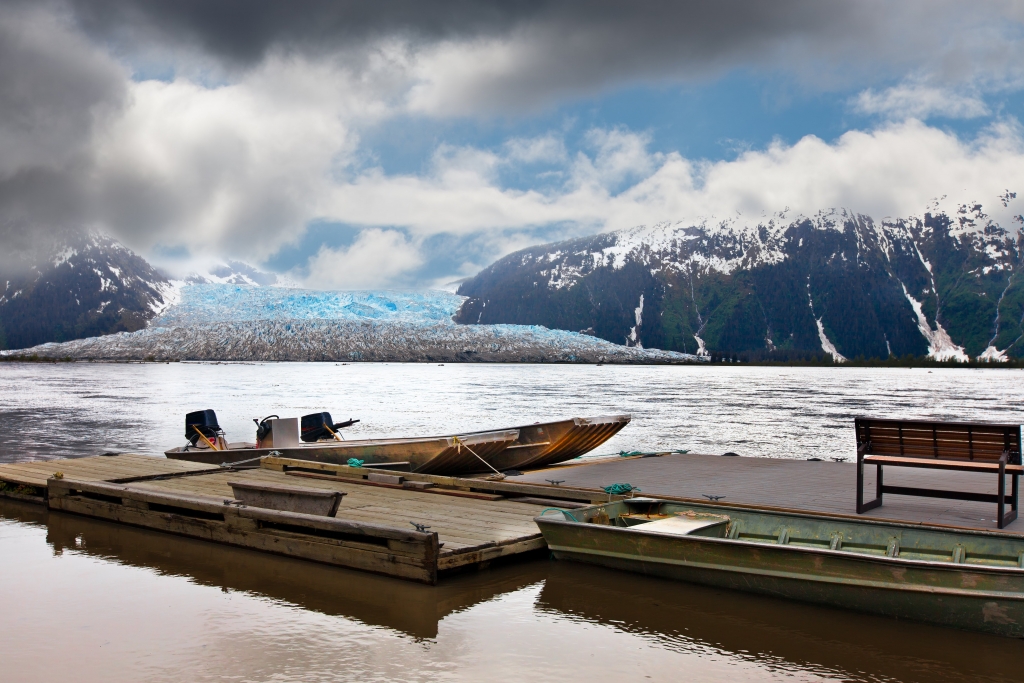 Experiencing the Magnificent Taku Glacier Near Juneau
The blue-tinged ice of Taku Glacier – the largest, most impressive and only advancing glacier on the Juneau Icefield – is recognized as the deepest and thickest alpine temperate glacier known in the world. It is measured at 4,845 feet (1,477 m) thick and about 58 kilometres (36 mi) long. You will board a van for the 15-minute ride to the heliport. Along with the Taku Glacier, you will fly over numerous glacial landscapes, including advancing, retreating, cascading and a one-of-a-kind floating glacier. Under your pilot's expert guidance, you will get the chance to walk on and explore the ancient landscape, peer down into a crevasse and taste the purity of glacial streams. This tour is perfect for small groups and visits a truly remote, helicopter access only location. The time to see it is soon: it and other Alaska glaciers are shrinking. Visitors also can be ferried to the glacier's edge, hike to nearby Nugget Falls and see exhibits at the Mendenhall Glacier Visitor Center, which is wheelchair accessible.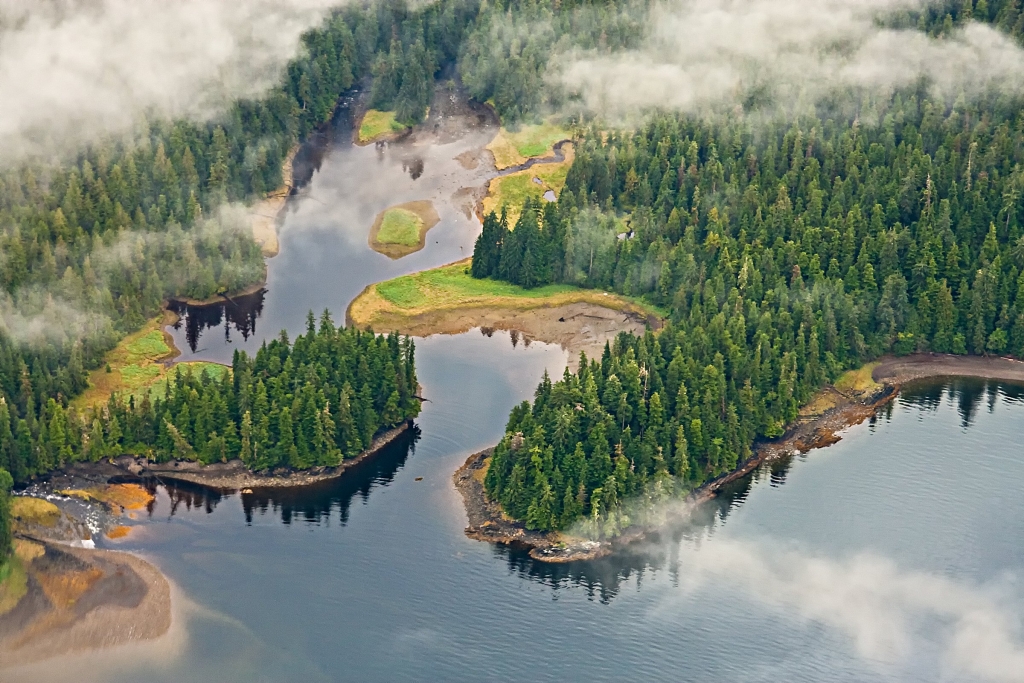 "Flightseeing" Over Pristine Misty Fjords National Monument
From the air, passengers are treated to an unforgettable panoramic view of the 2.3-million-acre preserve east of Ketchikan that has the most wilderness of any national forest in the state and is considered some of the most amazing scenery in Alaska. Those opting for an aerial adventure board a small floatplane in Ketchikan and don headsets to hear the pilot's comments on what's beneath them. That includes waterfalls plunging down steep granite cliffs and deep valleys carved long ago by flowing lava. You might spot soaring eagles, brown and black bears, and foraging moose. If you're lucky, you'll return with a photo of a whale breaching the surface of Rudyerd Bay. Many tours include landing on a lake and taking a stroll in a forest.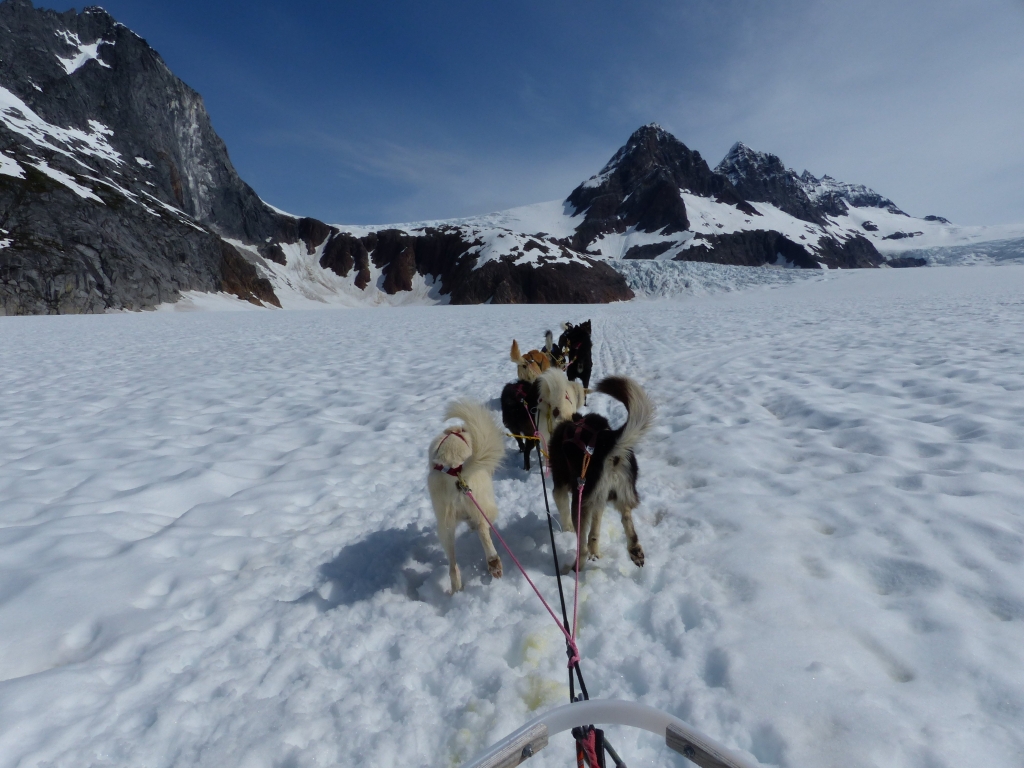 Mushing Huskies on the Snow Near Juneau
Board a helicopter for a quick flight over ice fields before touching down to take part in one of Alaska's iconic pastimes. You'll board a dogsled for a memorable ride on a glacier; not quite the famed Iditarod long-distance race, but fodder for a good tale to tell back home.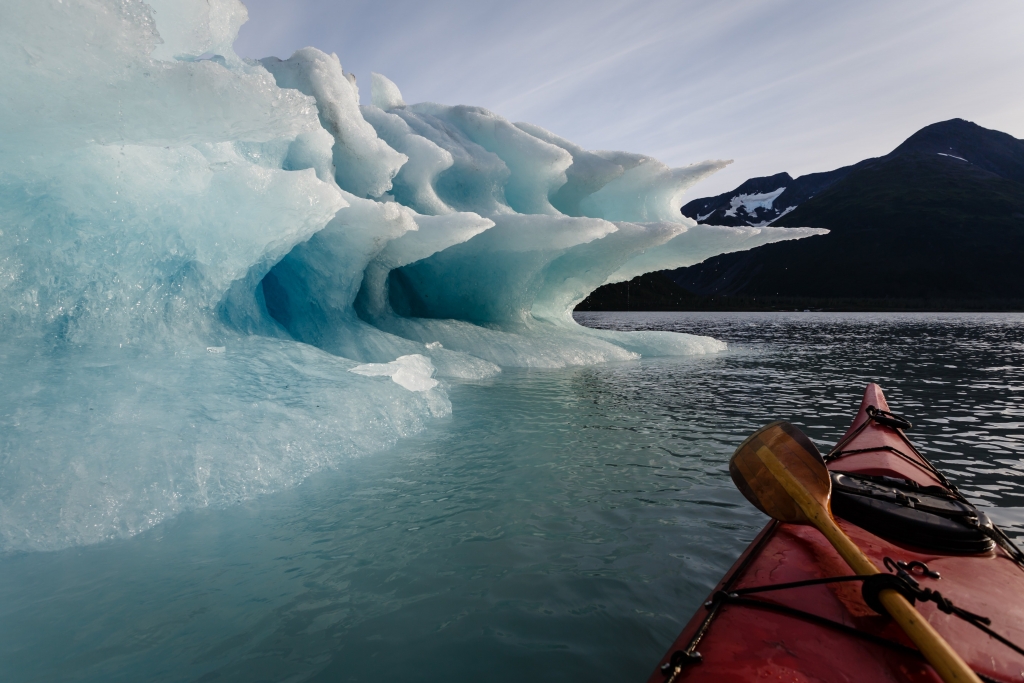 Kayaking in Scenic Kenai Fjords National Park
Nearly 40 glaciers flow over the terrain of this pristine wilderness area, where only small boats go. Board a zodiac or kayak to see playful otters, sea lions and porpoises — perhaps even a humpback whale. Onboard naturalists and glaciologists lead these excursions.

Watching Brown and Black Bears Outside Sitka
Bear encounters in a safe environment are guaranteed at the Fortress of the Bear, the largest nonprofit bear rescue facility in the U.S. Not at all like a zoo, Fortress provides a home for orphaned cubs and lets visitors observe the bruins being fed and at play on nearly an acre of land. Sitka itself, with Russian heritage that includes an onion-domed cathedral, is worth a stroll.
How to Explore
Windstar Cruises offers five cruises and three cruise tours that give you access to Alaska that larger ships can't: the 10- or 11-day Alaskan Splendors from Vancouver to Seward (Anchorage); the 12-day Islands & Inlets of the Inside Passage from Vancouver to Vancouver; the 11-day Alaska Glaciers & Prince William Sound from Anchorage to Vancouver, the 7-dayScenic Alaska from Vancouver to Juneau and the 14-dayAleutians & North Pacific Crossing from Seward (Anchorage) to Tokyo. The cruise tours include a land portion to Denali National Park and include: 14- or 15-day Alaskan Explorations & Denali Cruise Tour from Fairbanks to Vancouver, 15-day from Fairbanks to Vancouver and 11-day Alaskan Coastal Adventures & Denali Discovery Cruise Tour from Vancouver to Fairbanks. All cruises and cruise tours feature eight onboard Signature Expedition Leaders with you the entire cruise and leading small groups on hikes and kayak and Zodiac expeditions, sometimes directly from the ship. Recognized by the readers of Conde Nast Traveler on the 2020 Gold List of Favorite Cruise Lines and by USA TODAY readers for Best Boutique Cruise Line, Windstar's fleet of small luxury cruise ships and all-suite Star Plus Class ships with 148 to 342 guests bring you closer to smaller ports and exclusive local experiences around the world. Visit windstarcruises.com or call 1-800-258-7245 for more information Holiday Vacations offers some of the best ways to see Alaska by cruise, rail and motorcoach for a comprehensive Alaskan experience, and is the only tour operator to receive the Visit Anchorage Tour Operator of the Year award two years in a row. On their 13-day Alaska & Inside Passage Cruise, you will experience a spectacular three-night Inside Passage cruise, historic journey by rail, Denali National Park, and much more. Experience Alaska fully when you board the historic White Pass Yukon Route Railway from Skagway into Canada, pan for gold along the Chena River, and explore Denali National Park. For a shorter 9-day land and cruise experience, think about their Alaska Trains & Kenai Fjords Cruise tour. Aboard the Alaska Railroad, journey into the heart of the wilderness and Denali National Park. Also learn about extraordinary sled dogs at the Iditarod Trail Headquarters and the treasured Anchorage-to-Nome race. As a nationwide provider of air, rail, motorcoach and cruise guided vacations to more than 65 destinations worldwide, Holiday Vacations' packages are inclusive of all airfare, fine hotels, delightful meals and all the must-see attractions. Expert tour directors handle all travel details, assuring you a carefree and memorable vacation.
Visit HolidayVacations.com or call888-867-2190 for more information.For more travel experiences available from Xanterra Travel Collection® and its affiliated properties, visit xanterra.com/explore.