Shh! 5 Secret Islands You've Never Heard of But Wish You Had
These fantasy islands — from the Caribbean to the Mediterranean to the South Pacific — are perfect for a great getaway
How can you resist an island whose name means "faraway heaven"? As the cradle of Polynesian culture, Raiatea is rich with ancient myths and hidden temples, a sacred island that remains a pilgrimage place today for Polynesians all across the South Pacific.What could be more alluring than a hidden island, secreted away from the world's cares and concerns? Floating in a blue and blissful sea, a secret island fulfills every fantasy of great getaway.Here are five fantasy islands scattered around the world that are so worth adding to your bucket list.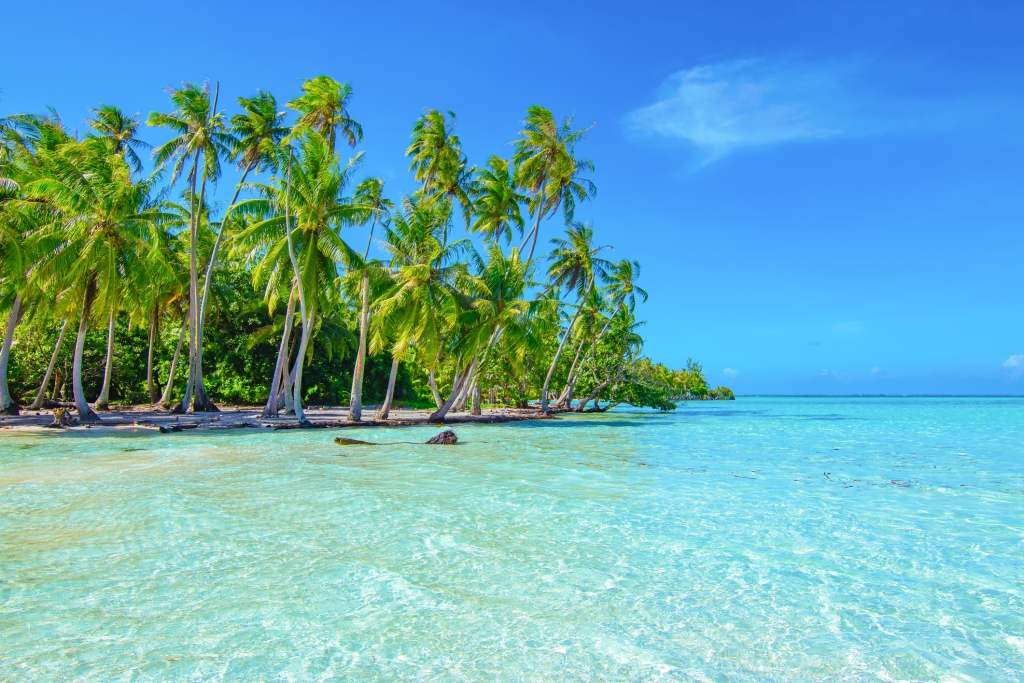 Raiatea, French Polynesia
How can you resist an island whose name means "faraway heaven"? As the cradle of Polynesian culture, Raiatea is rich with ancient myths and hidden temples, a sacred island that remains a pilgrimage place today for Polynesians all across the South Pacific.Visitors, meanwhile, will find a plethora of attractions for an extraordinary vacation. The second largest island of the Society Islands (after Tahiti), Raiatea boasts an expansive lagoon and surrounding coral reef that make it one of the best islands in French Polynesia for sailing, deep-sea fishing, and scuba diving. You can also explore the inner jungles, lounge on pristine beaches, and climb the green mountains that rise to the cloud-capped peak of the celebrated Mt. Temehani. Or go on an unusual outrigger canoe ride on the only navigable river in French Polynesia, deep into the heart of a dense tropical forest. Thrill to the rare flora and fauna, such as the tiare 'apetahi, a hand-shaped flower found nowhere else in the world that only blooms at dawn. And immerse yourself in the stories and legends of ancient Polynesia as you visit scenic villages seemingly lost in time. Heaven, indeed!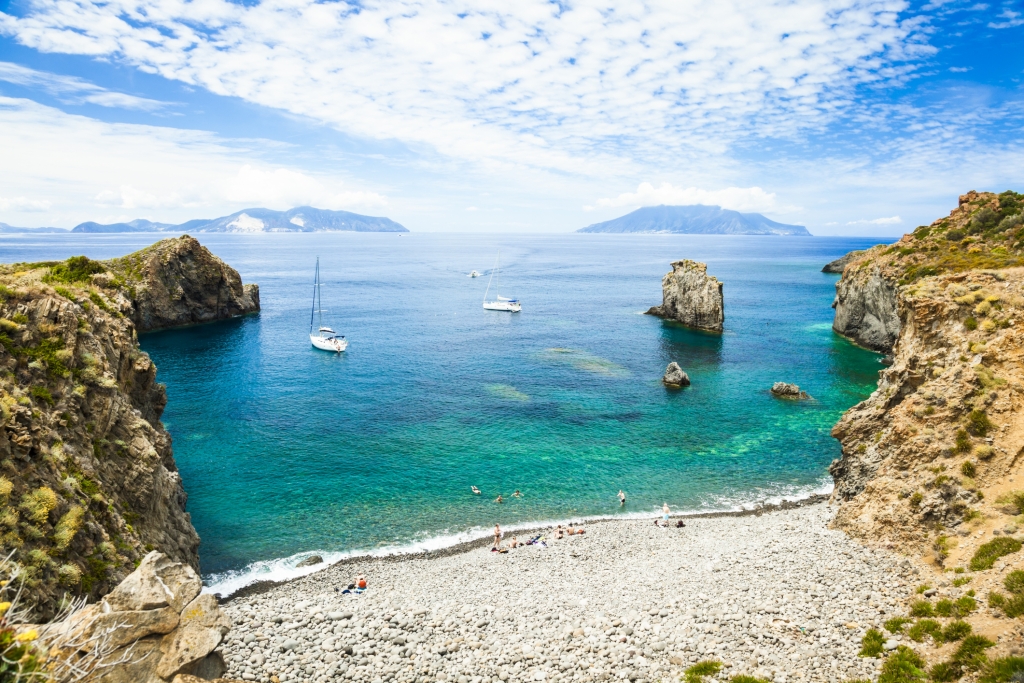 Lipari, Italy
How can you go wrong on an island known for its caper bush, the buds of which are pickled in vinegar or salt before winding up in your chicken piccata or spaghetti puttanesca? Located just north of Sicily in the middle of the Tyrrhenian Sea, Lipari is the largest of the eight volcanic Aeolian Islands.Its busy little port boasts a pretty, pastel-colored seafront, whose cobblestoned streets are perfect for strolling and exploring. The rest of the island reveals a typical Mediterranean landscape of dense scruffy shrubbery, windswept highlands, and jagged cliffs plunging into dazzling blue seas.For such an out-of-the-way place, it features noteworthy cultural attractions. An archaeological museum showcases some of Europe's best collections of artifacts covering six millennia of history, including the world's largest collection of miniature Greek theatrical masks. The Cathedral of Saint Bartholomew is a fine example of 17th-century baroque architecture and the impressive 15th-century castle and 16th-century citadel are reminders of the island's contested past. These days, the only contest is whether to enjoy one of the island's quiet beaches or its best coastal view from a celebrated spot known as Quattrocchi (Four Eyes). Better still, do both.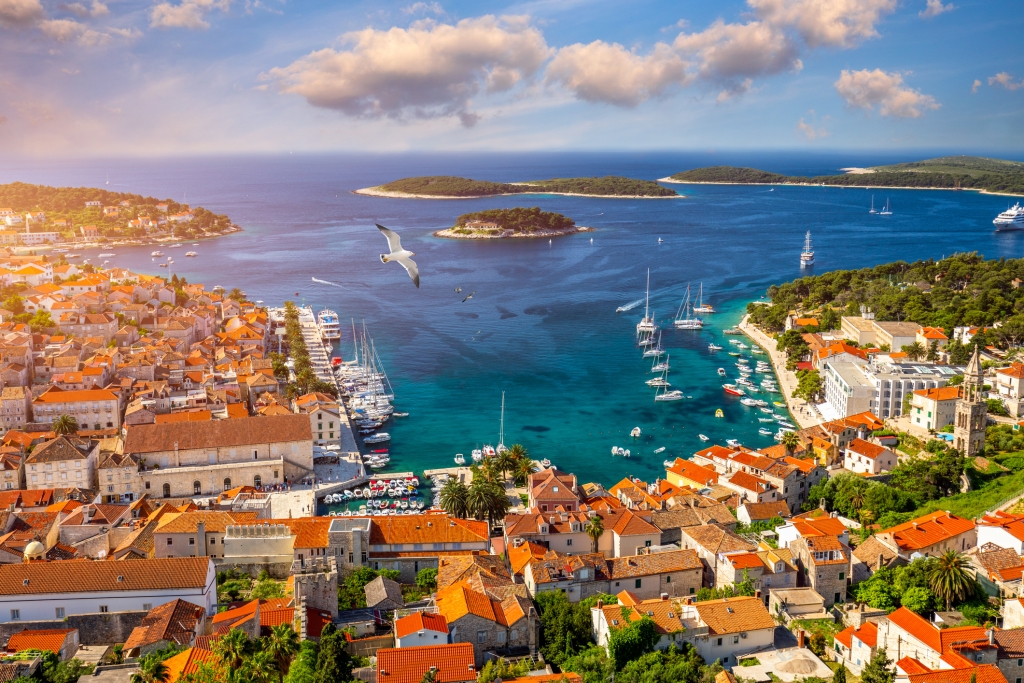 Hvar, Croatia
Head for the hippest island on Croatia's famed Dalmatian Coast and the sunniest place in the country (at 2,724 sunny hours each year) for a rollicking good time. One of the most popular destinations in the Adriatic Sea, Hvar — considered the St. Tropez of the east — draws tony yachties and posh partiers to its legendary sailing and beach club scene. Hvar Town boasts one of the most beautiful main squares in Croatia, along with medieval hilltop monasteries and fortresses that afford million-dollar views of the harbor and nearby Pakleni Islands.But outside of Hvar Town, life in the interior slows down to a more peaceful pace in the pebble beaches, isolated coves, lush vineyards and olive groves, and fragrant lavender fields that blanket the rocky hillsides. The island is also known for its lace-making tradition, using the threads of local agave leaves. Nuns from the 17th-century Benedictine monastery keep this unique craft alive while today's chic visitors keep the island firmly on the buzzy tourist map.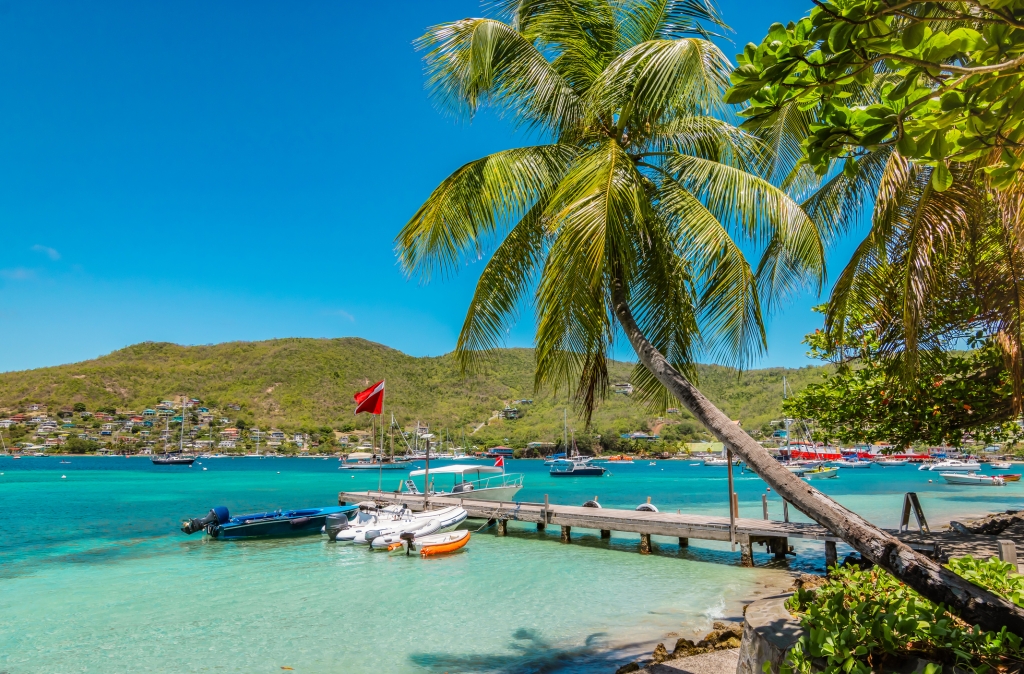 Bequia, St. Vincent and the Grenadines
Looking for the perfect little Caribbean island? Then consider blissful, beguiling Bequia (pronounced "beck-wee"), part of the nation of St. Vincent and the Grenadines. Meaning "island of the clouds" in the Carib Indian tongue, Bequia is a speck of an isle with fewer than 6,000 residents. But is it ever large in tropical allure: dreamy blue waters, powdery white beaches, lush green hillsides, and inviting little villages.The island's enduring seafaring heritage, one of its distinguishing characteristics, means virtually every Bequia family has some connection to the sea be it as fishermen, sailors, boat-builders — or even whalers. Bequia is one of the few places in the world where "aboriginal subsistence kills" are permitted by the International Whaling Commission. And local seamen are proud to share their marine traditions with visitors. It's no surprise, then, that Bequia is also as a boater's paradise, whose picturesque Admiralty Bay is one of the finest deep-water anchorages in the Caribbean.But it's the island's laid-back charm and those picture-perfect bathing beauties — including Princess Margaret Beach, renamed when the royal swam there in 1958 — that inspire in-the-know island aficionados to want to keep beloved Bequia all to themselves.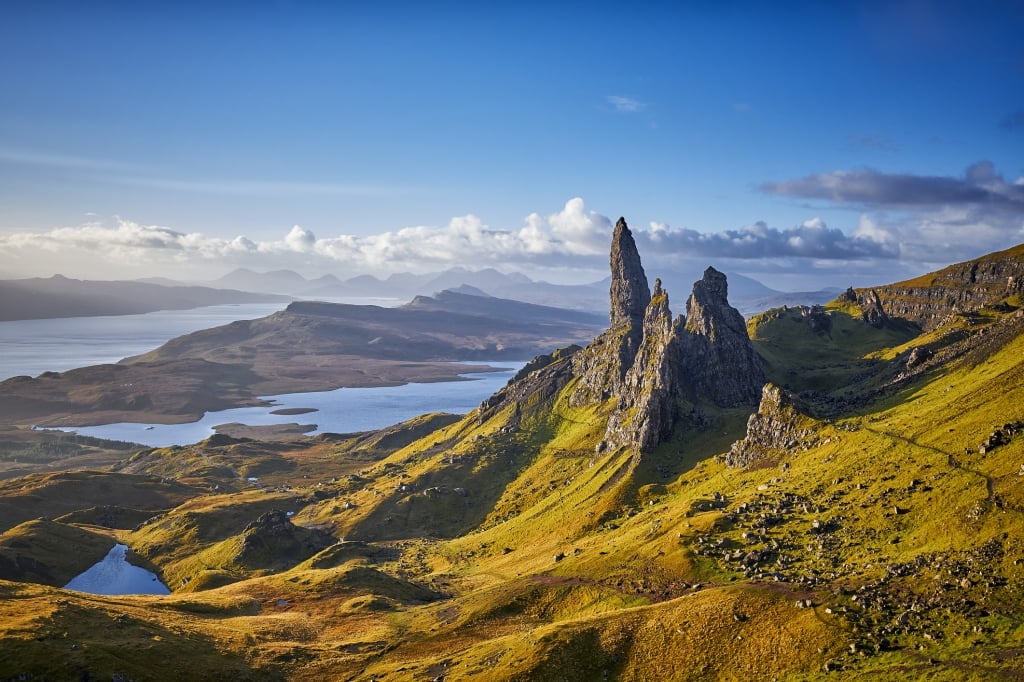 Isle of Skye, Scotland
Celebrated in poetry and song, the Isle of Skye is a magical place of brooding castles, Jacobite battle sites, and legendary clan history. At 50 miles long, it's the largest of Scotland's Inner Hebrides with about 9,000 inhabitants. Sculpted by a coastline of peninsulas and bays surrounding a center dominated by the misty Cuillin hills, the island is wet and windy, covered by heather moors, sparkling lochs, and towering sea cliffs. In fact, the dramatic scenery makes it a world-class destination for walkers and climbers, while such fauna as otters, seals, whales, and dolphins makes it prime for wildlife watching.When not enjoying the rugged, raw outdoors, visitors can delve into island history, from the long-ago feuds of rival clans to the infamous Bonnie Prince Charlie and the Jacobite Rebellion. You can visit the ancient castles of Clan MacDonald and Clan MacLeod with their well-kept gardens and grounds. Explore the island's capital, Portree, with its scenic harbor and cozy pubs. And stop at the famous Talisker distillery, the oldest on the island, to sample a peaty single-malt whisky right at its source. Just be sure to raise a toast to this mystical fairyland.
How to Explore
Windstar Cruises
Windstar's fleet of small luxury sailing ships and all-suite power yachts with 148 to 310 guests bring you closer to smaller ports and exclusive local experiences around the world. Visit windstarcruises.com or call 888-460-5098 for more information.
VBT Bicycling and Walking Vacations
VBT Bicycling Vacations is the value leader in active biking vacations and have been rated among the "World's Best Tour Operators" by the readers of Travel + Leisure for over seven years. Visit vbt.com or call 800-245-3868 for more information.
Country Walkers
Country Walkers has provided active, immersive, and unforgettable travel experiences on five continents for more than 40 years. They offer two distinct ways to explore: scheduled, small-group Guided Walking Adventures and independent Self-Guided Walking Adventures. On tour, guests enjoy superb local cuisine, first-class guides, fine accommodations, and authentic cultural and natural encounters. Visit countrywalkers.com or call 800-234-6900 for more information.
For more travel experiences available from the Xanterra Travel Collection® and its affiliated properties, visit xanterra.com/stories.