Shh! Secret Places in Yellowstone for an Intimate Experience
Check out these under-the-radar alternatives for a more serene and solitary experience
Pssst. We're here to share some secrets that are certain to enhance your next trip to Yellowstone National Park.
Though the park gets 4.1 million visits annually, some estimates say a mere one in 10 visitors ventures more than a half-mile off its roadways. And with 2.2 million acres of wilderness, that means there's plenty of room to get away from it all.
Even in peak summer, finding a place of your own is simply a matter of getting out of the car and taking the path less traveled. Granted, most visitors — especially first-timers — won't want to miss Yellowstone's most iconic sites. But after you've seen them, consider these under-the-radar alternatives for a more serene and solitary experience. Before you go, brush up on bear safety tips.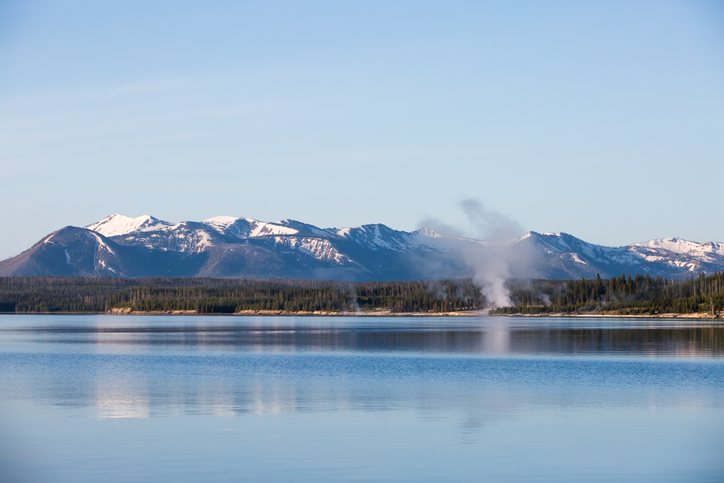 Old Faithful Alternative: Shoshone Geyser Basin
Yes, Old Faithful gets all the fanfare. But with 500 or so geothermal features, Shoshone ranks as the park's largest backcountry geyser basin. Its most direct route is via the 8.5-mile Shoshone Lake Trail. The moderate, lightly traveled path leads to active geysers and colorful hot springs and pools. Plan for a day-long hike, or reserve a lakeside campsite.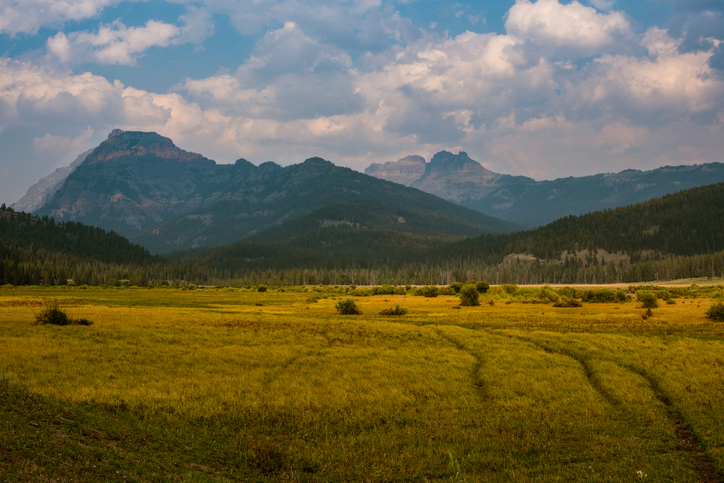 Hayden Valley Alternative: Lamar Valley
As part of what's been dubbed the Serengeti of North America, both valleys are nirvana for wildlife watchers. But with its non-central location in the park's northeastern corner, the Lamar Valley sees less human traffic. Bison, elk, pronghorn, and other large mammals abound, however. Lamar is also Ground Zero for avid wolf watchers, who flock here to spot the elusive creatures that were re-introduced into Yellowstone in 1995.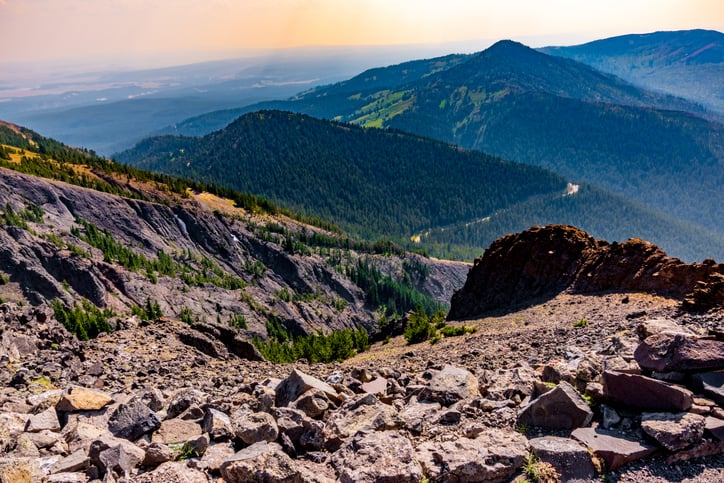 Grand Canyon of Yellowstone Alternative: Mount Washburn
The Grand Canyon of Yellowstone may be well known as the most spectacular sight in Yellowstone. But the Mount Washburn Trail, among the park's most popular day hikes, offers a less-populated way to see it. The views on the trek up include stunning vistas of the popular Grand Canyon of Yellowstone. Vistas from its 10,243-foot summit stretch 20 to 50 miles. Two paths ascend the mountain: One starts at the Dunraven Pass Trailhead (6.2 miles round trip) and the other, at the Chittenden Road parking area (5 miles round trip). Watch for bighorn sheep along the way.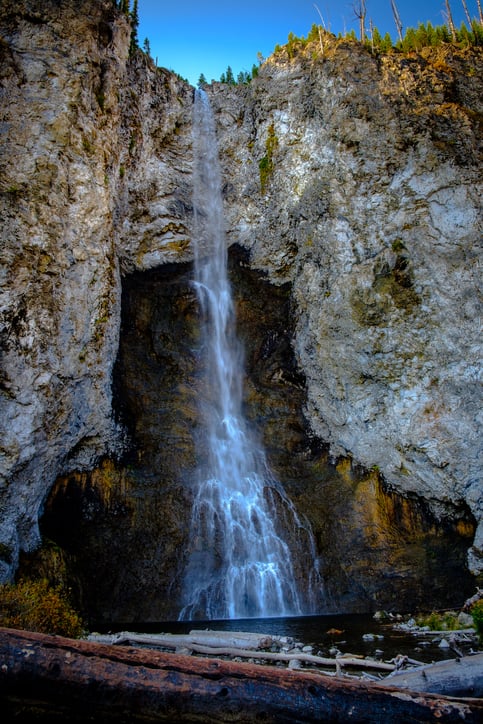 Grand Prismatic Spring Boardwalk Alternative: Fairy Falls Trail
With its shimmering deep blue and orange hues, Grand Prismatic Spring is a top Yellowstone draw. And foot traffic on its expansive boardwalk reflects that popularity. For a more serene experience seek out the Fairy Falls Trail. There's a small parking area near the trailhead and a half-mile trek leads to a viewing platform offering aerial views of the spring and the Midway Geyser Basin.

Yellowstone Lake North Shore Alternative: West Thumb
There's plenty of shoreline (110 miles) surrounding the park's largest body of water, which covers 136 square miles. And while Lake Village, the Fishing Bridge, and Bridge Bay Marina on Yellowstone Lake's north shore are certainly worth visiting, the lake's West Thumb area, named for its appendage-like shape, sports its own namesake geyser basin. A short trail leads to the shore, with views of Abyss Pool, Yellowstone's deepest hydrothermal pool. Other features in the region include fumaroles, paint pots, springs, and, naturally, geysers.
How to Explore
With nine unique lodging options, including the renowned historic Lake Yellowstone Hotel, Yellowstone National Park Lodges allows you to have the ultimate park experience. Staying in the park is the best way for visitors to experience all it has to offer, including the exciting wildlife watching. Once the day-visitors leave, Yellowstone remains for the in-park overnight guests alone. Yellowstone National Park Lodges offer tours and activities guided by Certified Interpretive Guides that help create memorable experiences. For more information on lodging, tours, and vacation packages visit, yellowstonenationalparklodges.com or call 307-344-7311.
For a multi-day visit of Yellowstone, consider the six-day guided walking tour from Country Walkers, " Montana & Wyoming: Yellowstone," or the six-day walking tour from VBT, " Yellowstone & Grand Teton: Walking America's First National Park."
For more than 40 years, Country Walkers has provided active and immersive travel experiences on five continents. They offer two distinct ways to explore: scheduled, small-group Guided Walking Adventures and independent Self-Guided Walking Adventures. On tour, guests enjoy superb local cuisine, first-class guides, fine accommodations, and authentic cultural and natural encounters. Visit countrywalkers.com or call 800-234-6900 for more information.
VBT Bicycling and Walking Vacations is the value leader in active biking vacations and has been rated among the "World's Best Tour Operators" by the readers of Travel + Leisure for six years. VBT offers more than 55 deluxe, small-group bicycling, walking, and barge & sail vacations in 27 different countries and 10 U.S. states. Unlike other companies, VBT also includes round-trip international airfare from more than 30 U.S. cities and select Canadian cities for all overseas vacations. Visit VBT.com or call 800-245-3868 for more information.
For more travel experiences to Beautiful Places on Earth™ available from the Xanterra Travel Collection® and its affiliated properties, visit xanterra.com/stories.