Shh! Secret Places in Yellowstone for an Intimate Experience
Going off the grid in some of the most secluded areas of our nation's first national park
Pssst. We're here to share some secrets that are certain to enhance your next trip to Yellowstone National Park.
Though the park receives over 4 million visits annually, some estimates say a mere one in 10 visitors ventures more than a half-mile off its roadways. And with 2.2 million acres of wilderness, that means there's plenty of room to get away from it all.
Even in peak summer, finding a place of your own is simply a matter of getting out of the car and taking the path less traveled. Granted, most visitors — especially first-timers — won't want to miss Yellowstone's most iconic sites. But after you've seen them, consider these under-the-radar alternatives for a more serene and solitary experience.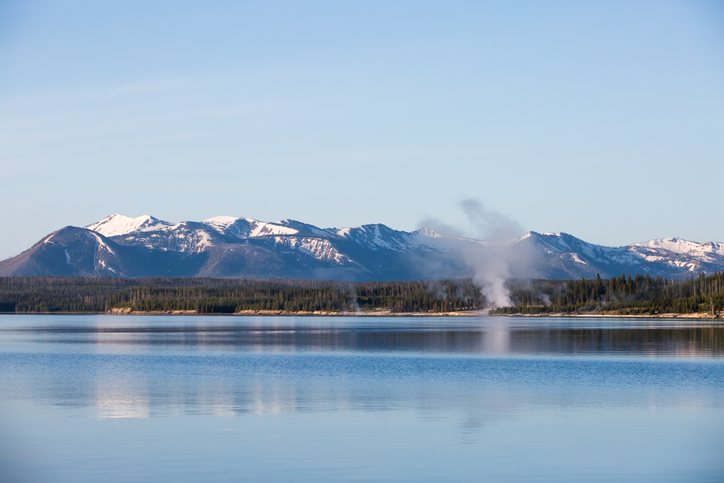 Old Faithful Alternative: Shoshone Geyser Basin
Yes, Old Faithful gets all the fanfare. But with 500 or so geothermal features, Shoshone ranks as the park's largest backcountry geyser basin. Its most direct route is via the 8.5-mile Shoshone Lake Trail. The moderate, lightly traveled path leads to active geysers and colorful hot springs and pools. Plan for a day-long hike, or reserve a lakeside campsite.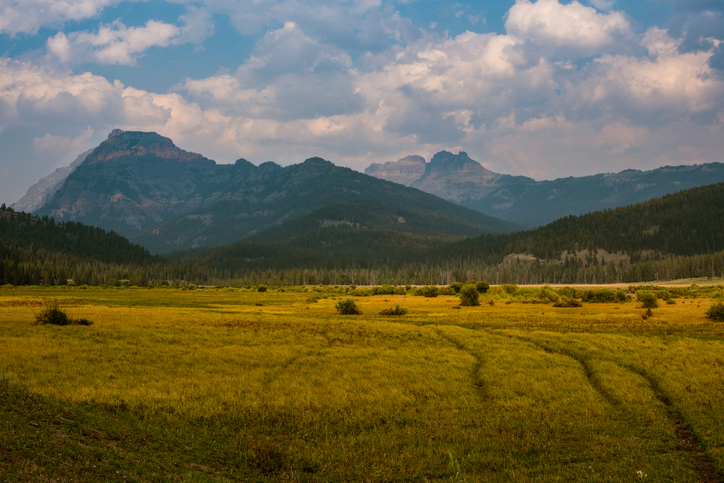 Hayden Valley Alternative: Lamar Valley
As part of what's been dubbed the Serengeti of North America, both valleys are nirvana for wildlife watchers. But with its non-central location in the park's northeastern corner, the Lamar Valley sees less human traffic. Bison, elk, pronghorn, and other large mammals abound, however. Lamar is also Ground Zero for avid wolf watchers, who flock here to spot the elusive creatures that were re-introduced into Yellowstone in 1995.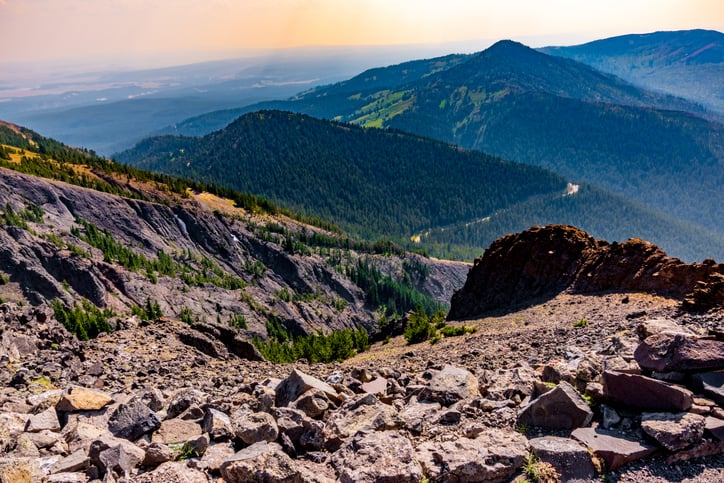 Grand Canyon of Yellowstone Alternative: Mount Washburn
The Grand Canyon of Yellowstone may be well known as the most spectacular sight in Yellowstone. But the Mount Washburn Trail, among the park's most popular day hikes, offers a less-populated way to see it. The views on the trek up include stunning vistas of the popular Grand Canyon of Yellowstone. Vistas from its 10,243-foot summit stretch 20 to 50 miles. Two paths ascend the mountain: One starts at the Dunraven Pass Trailhead (6.2 miles round trip) and the other, at the Chittenden Road parking area (5 miles round trip). Watch for bighorn sheep along the way.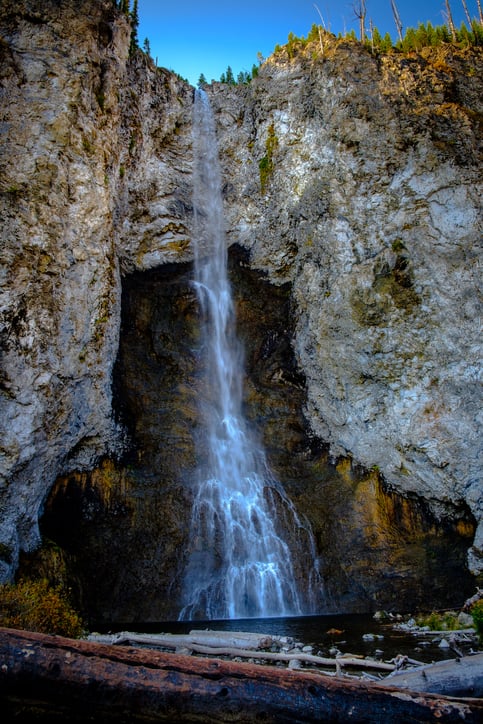 Grand Prismatic Spring Boardwalk Alternative: Fairy Falls Trail
With its shimmering deep blue and orange hues, Grand Prismatic Spring is a top Yellowstone draw. And foot traffic on its expansive boardwalk reflects that popularity. For a more serene experience seek out the Fairy Falls Trail. There's a small parking area near the trailhead and a half-mile trek leads to a viewing platform offering aerial views of the spring and the Midway Geyser Basin.

Yellowstone Lake North Shore Alternative: West Thumb
There's plenty of shoreline (110 miles) surrounding the park's largest body of water, which covers 136 square miles. And while Lake Village, the Fishing Bridge, and Bridge Bay Marina on Yellowstone Lake's north shore are certainly worth visiting, the lake's West Thumb area, named for its appendage-like shape, sports its own namesake geyser basin. A short trail leads to the shore, with views of Abyss Pool, Yellowstone's deepest hydrothermal pool. Other features in the region include fumaroles, paint pots, springs, and, naturally, geysers.
For a complete digital detox, check out these under-the-radar alternatives: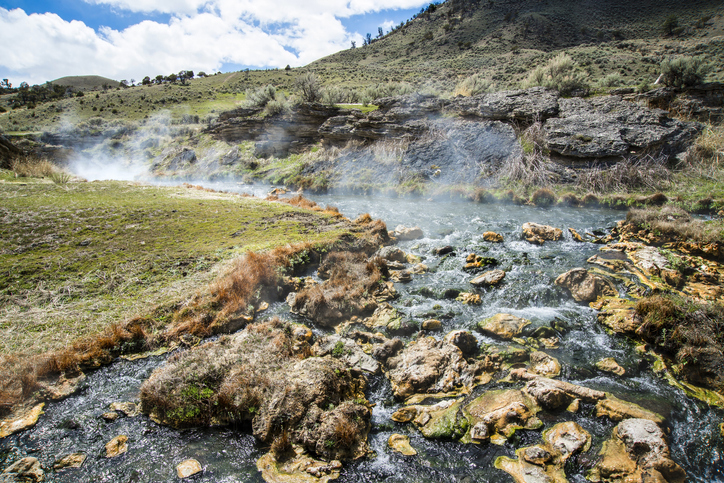 Soak in Hot Springs on the Gardner River
Despite Yellowstone's abundance of thermal features (more than 10,000), streams and rivers (about 2,500 miles), and lakes and ponds (more than 600), there aren't many opportunities to swim or soak in the park. The temperatures of thermals often reach the boiling point. In August, some lakes might get as warm as 60 degrees. But 50 degrees is more likely. Just north of Mammoth Hot Springs, though, a thermal feature meets the snow-fed Gardner River and the result is a string of natural pools that are the perfect soaking temperature. (Open seasonally.) So jump right in; the water's fine.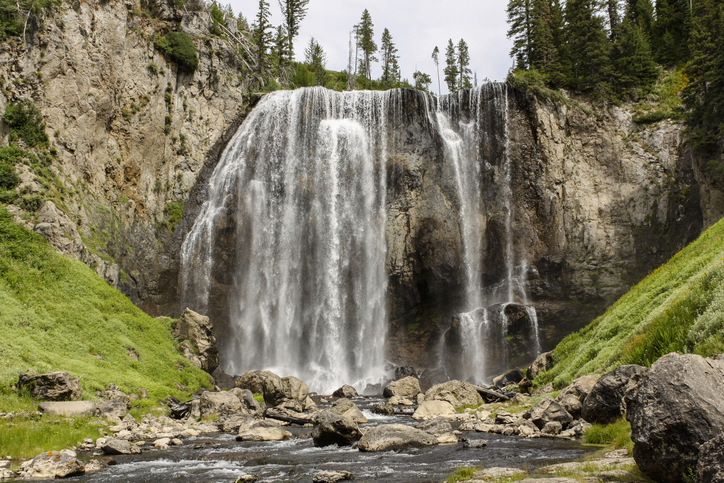 Backpack the Bechler area, and Meet Mr. Bubbles
Your phone isn't good for anything but taking photos on this 32-mile point-to-point hike from the Bechler Ranger Station to the Lone Star Trailhead (near Old Faithful). This southwestern corner is among the least developed areas in Yellowstone. There aren't even footbridges over the Bechler River for the three times you have to cross it (so hikers ford it)! There are more waterfalls than you can count and a 20-foot-diameter, chest-deep, bubbling hot spring — named Mr. Bubbles — that you're allowed to swim in though.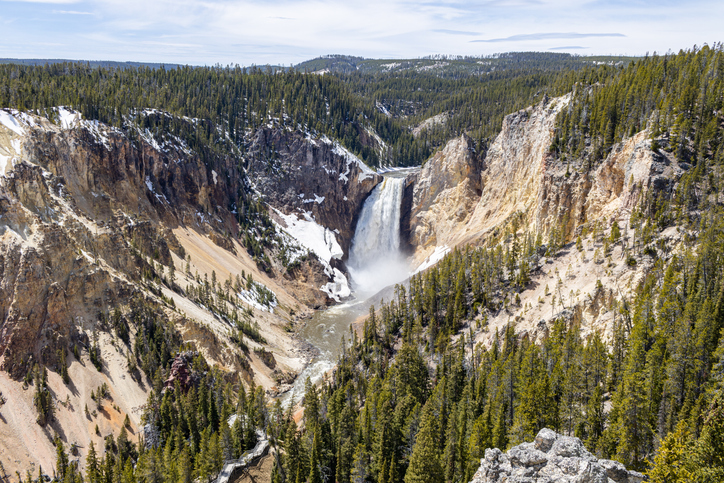 Hike Uncle Tom's Trail Down Into the Grand Canyon of the Yellowstone
Descend about 500 vertical feet down 328 steps — not that we've ever counted — into the Grand Canyon of the Yellowstone to the base of Lower Falls and you'll feel like you time traveled back to the Jurassic Age. A phone here looks more out of place than a pterodactyl would, and the thunder and thick spray generated by the 308-foot waterfall feels primeval.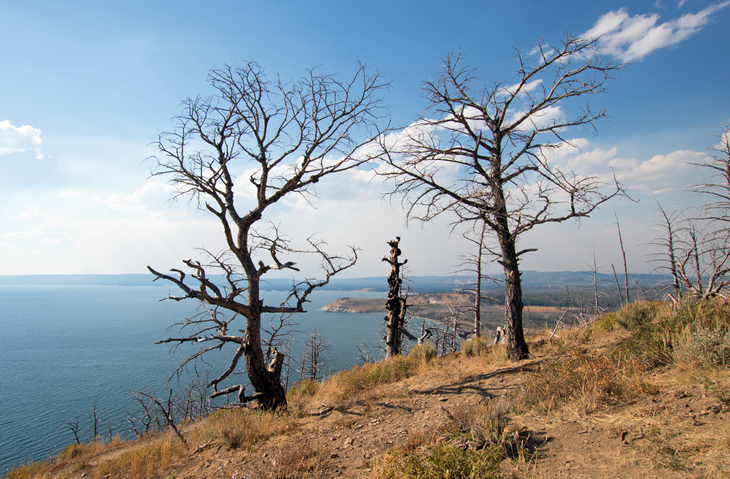 Catch the Sunset at Lake Butte Overlook
Just before the highway between Fishing Bridge and Yellowstone's East Entrance leaves the shoreline of Yellowstone Lake, a 1-mile side road takes you to Lake Point Overlook. At 8,346-feet in elevation, this overlook offers what could be the best views of the lake in the park and, on clear days, you can even see the Tetons in the distance. The sun setting behind these mountains is more attention grabbing — they can look like they're on fire — than your favorite app.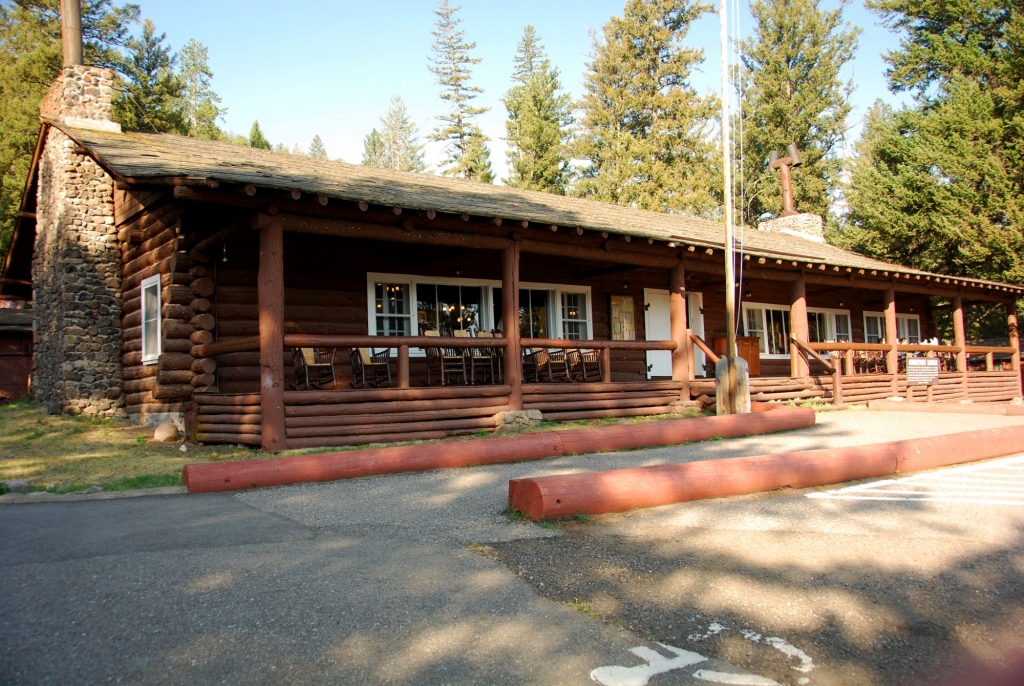 Overnight in a Roughrider Cabin at Roosevelt Lodge
In the Lamar Valley, the Roughrider Cabins at Roosevelt Lodge, which was built in 1920 near a place favored by President Teddy Roosevelt and today has neither cell service nor Internet access, are heated with wood-burning stoves and lack plumbing. (There are communal showers and bathrooms; if you really want your own bathroom, consider one of the lodge's Frontier Cabins.) They're among the most charming overnight options in the park.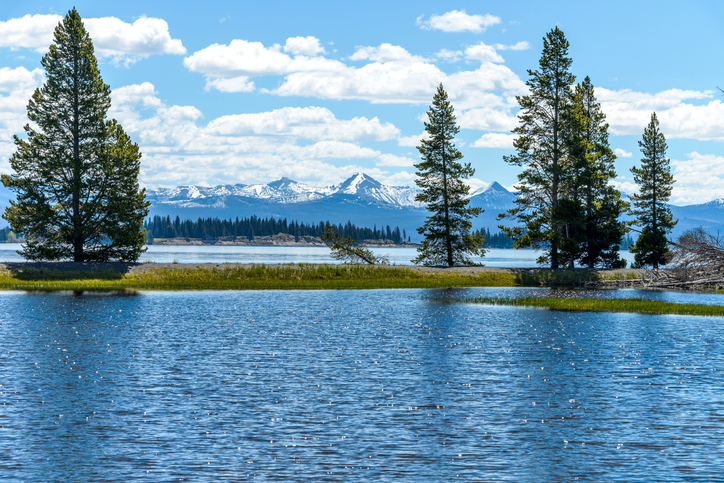 Camp on the South Shore of Yellowstone Lake
Yellowstone Lake is the largest high-altitude lake in North America. It has about 141 miles of shoreline and there are no roads (or other signs of civilization) on its southern half. The Bridge Bay Marina shuttles campers to the lake's south shore, which is only accessible by boat. If you're looking for a longer adventure, a fifth drop-off point puts you at a campsite from which you can then jump onto the Thorofare Trail and head south (with a well-provisioned backpack) into one of the most off-the-grid areas in the Lower 48 States, known simply as "the Thorofare."
How to Explore
With nine unique lodging options, including the renowned historic Lake Yellowstone Hotel, Yellowstone National Park Lodges allows you to have the ultimate park experience. Staying in the park is the best way for visitors to experience all it has to offer, including the exciting wildlife watching. Once the day-visitors leave, Yellowstone remains for the in-park overnight guests alone. Yellowstone National Park Lodges offer tours and activities guided by Certified Interpretive Guides that help create memorable experiences. For more information on lodging, tours, and vacation packages visit, yellowstonenationalparklodges.com or call 307-344-7311.
For more travel experiences to Beautiful Places on Earth™ available from the Xanterra Travel Collection® and its affiliated properties, visit xanterra.com/stories.