Taste the Regions of Italy Through These Five Italian Wines
Discover Italy's quintessential regions through its classic wines
In addition to iconic works of art, welcoming people and wonderful food; Italy is also often noted for its great variety of wines thanks to unique geographically difference from the hills of Tuscany to the sun-kissed earth of Sicily. Tracking down the right wine to sample in each region can be a bit of challenge, so we've assembled a list of some of our favorite varietals and where to look for them. But if you find yourself in any doubt, stay local. No matter which Italian region you're exploring, a great vineyard with delicious wine won't be far away.

Chianti Classico (Central Tuscany)
On any Tuscan vacation, you're sure to find ample opportunities to sample a Chianti or two. You'll explore the heart of Chianti Classico country during visits to Siena, Montepulciano and San Gimignano. So if you're an active traveler with a taste for deep, dry reds, then you'll certainly enjoy your time spent in Tuscany's hill towns. Maybe you'll even find a sample in its historic fiasco-style bottle!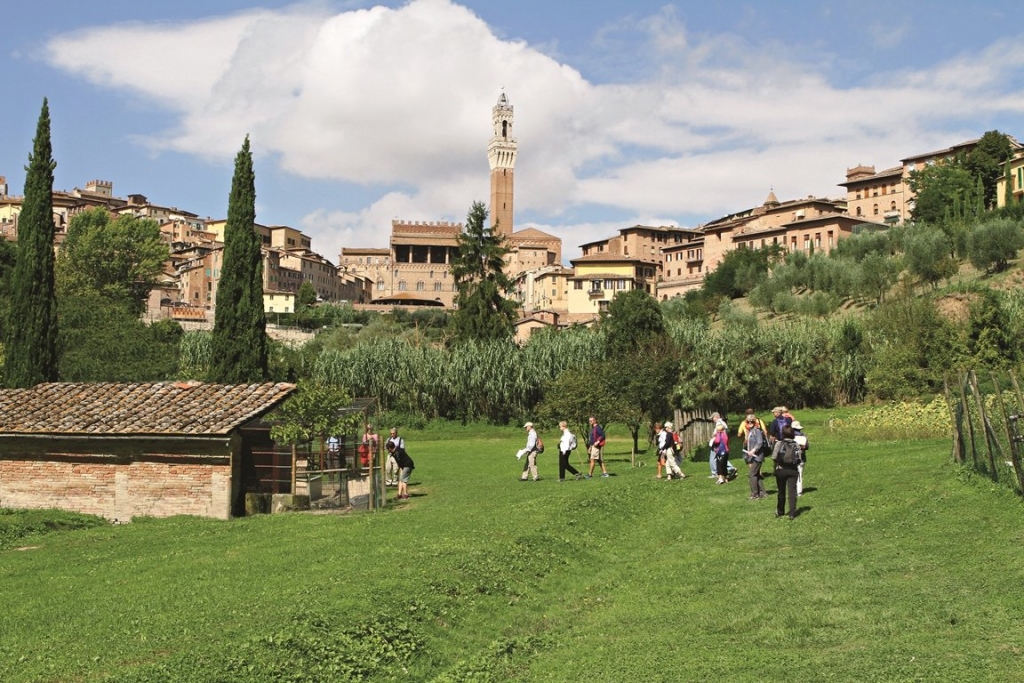 Rosso della Maremma (Coastal Tuscany)
Partly made up of the premier grape in Chianti Classico – Sangiovese – Rosso della Maremma is a smooth red blend, often with notes of cherry, plum and even a hint of chocolate. Take advantage of the chance to sample wine at the beautiful Fattoria di Magliano, and sip one of their signature offerings, Sinarra, a delicious example of the Rosso della Maremma varietal.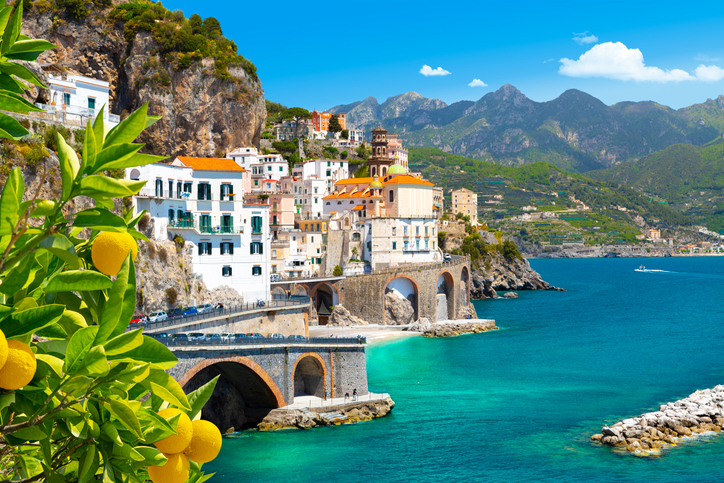 Primitivo (Puglia)
Moving south, into the Puglia region of Italy, you'll find a wine that's always in a bit of a hurry. Originally hailing from Croatia—and is known as Zinfandel in California—its Italian name is a reference to the grape's tendency to ripen very early. As a result, this complex wine offers a vibrant range of flavors. But don't let the name rush you; be sure to take some time to sit back, relax and savor a glass or two.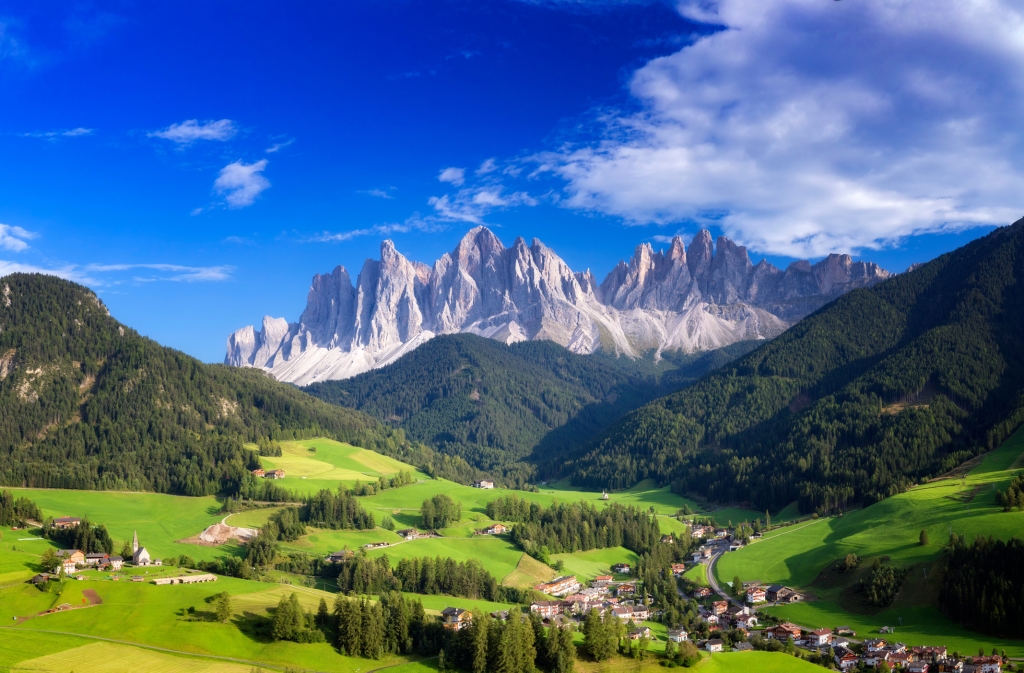 Pinot Grigio (Northeastern Italy)
While historically cultivated in Burgundy (along with its cousin Pinot Noir) the Pinot Gris grape has found its way into varietals in Northeastern Italy's Alto Adige and Lombardy regions, where it is called Pinot Grigio. When you're making your way through northern Italy and the crisp mountain air sweeping through the Dolomite Valleys has you in the mood for a dry white wine, then you're in luck. This region produces some of the most notable Pinot Grigios in the world. Balanced and bright, this young white will be light in your glass and on your palette, complementing the range of cuisine you'll find in northeastern Italy.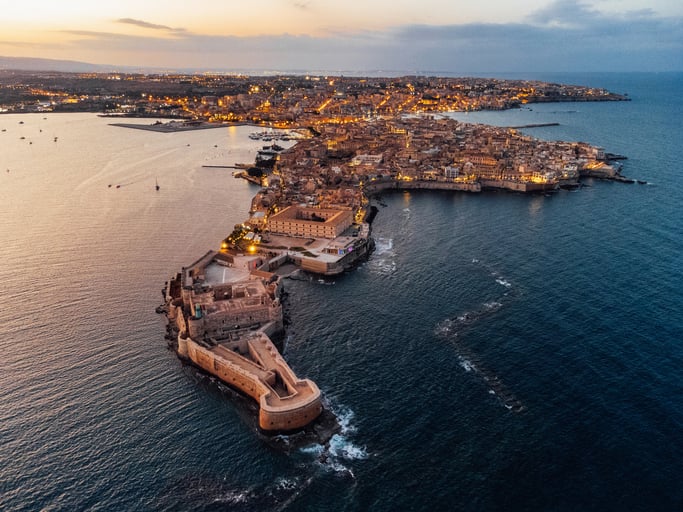 Nero D'Avola (Sicily)
Though its title may have already given it away, this bold wine, indigenous to Sicily is very dark in color, but surprisingly easy to drink. Up until a couple of years ago, you'd have to go all the way to Sicily just to taste it. Fortunately, the varietal has recently made a splash in the international wine scene and you can now find it in many American wine shops. But don't worry—travelers on a Sicily vacation will have plenty of chances to taste "the most important wine grape in Sicily" in its natural environment.
How to Explore
Bike and Taste
Tour and taste your way through the regions in Italy on a small group bicycling vacation with VBT Bicycling Vacations. VBT is the value leader in active biking vacations and has been rated among the "World's Best Tour Operators" by the readers of Travel + Leisure for seven years. VBT's expertise and small-group access make up close, intimate culinary and wine experiences in Puglia, Tuscany, Northern Italy, Sicily and throughout Italy possible.
Walk and Wine
Or trust the experts at Country Walkers to craft an Italian walking vacation, highlighting Italy's farm-grown cuisine and delicious wine, on one of their small-group guided or independent self-guided walking adventures in one of the multiple regions throughout Italy. On their Italy: Tuscany & Umbria seven day guided walking tour, partake in an unforgettable dining experience in Assisi, where your table sits atop a glassed-in excavation of Roman ruins.
For more than 38 years Country Walkers has led small-group walking tours where guests enjoy superb local cuisine, first-class guides, fine accommodations, and authentic cultural and natural encounters. For more information, visit countrywalkers.com or call 800.234.6900.
Sail and Sip
Let Windstar's Italian cruises whisk you away to charming villages, pristine beaches and legendary cities with unique itineraries that let you discover Italy as it was meant to be seen. If when you think of Italy, you think of Rome, the seven-day Iconic Italy cruise begins and ends in Rome and explores highlights of Western Italy in between. Of course, a delectable dish or glass of Italian wine are always within arm's length whether you're at sea or exploring one of the small ports Windstar's yachts have access to. Windstar Cruises, recognized by the readers of Conde Nast Traveler on the 2016 Gold List of Favorite Cruise Lines and by USA TODAY readers for Best Boutique Cruise Line, offers multiple small luxury cruises in Italy with just 148 to 300 passengers.
For more information contact your travel professional or visit Windstarcruises.com.
Views and Vines
Discover the charming countryside of Tuscany, art treasures of Florence and the historical sites of Rome on Holiday Vacations' Classic Italy motorcoach tour. The nine-day tour travels through these classic Italian cities allowing you to discover the food and wine that make this region famous. Holiday Vacations is one of America's most reputable tour companies, with over 44 years of experience featuring unique and popular rail, air, cruise, and motorcoach guided tours to 65+ destinations worldwide. To learn more, visit holidayvacations.com or talk to a friendly Tour Consultant by phone at 800.826.2266.
For more travel experiences available from the Xanterra Travel Collection® and its affiliated properties, visit xanterra.com/stories.