Tasting Nature: Farm-to- Table Dining at the National Parks
Savor local flavors from bison chili and Montana trout to farm-fresh goat cheese and Navajo Pride potatoes.
With a number of chefs at national parks creating fresh and healthful farm-to-table menus, travelers to these beautiful locations can taste authentic local and regional flavors.
Farm-to-table dining is undeniably one of the hottest culinary trends in the country right now. But America's national parks have been serving this style of cuisine for years, simply out of practicality. With geographic locations that are optimal for sourcing area specialties, many park lodges, cafes, and restaurants offer an abundance of local fruits, vegetables, meats, and other products.
With a number of chefs at national parks creating fresh and healthful farm-to-table menus, travelers to these beautiful locations can taste authentic local and regional flavors — especially at harvest time — while exploring the spectacular natural landscapes.

Yellowstone National Park
Offering a robust farm-to-table program throughout the park, Yellowstone partners with hundreds of local producers in Montana, Wyoming, and Idaho, as well as the Western Sustainability Exchange (WSE), an organization that promotes sustainability.Visitors to Yellowstone have plenty of local food and beverage options, including products from Tumblewood Teas, Wheat Montana, and Amaltheia Organic Dairy, which produces goat cheese. Fish and meats are sourced from the region, including freshwater trout and grass-fed game, such as elk and bison.
With the largest sustainable selection in the park, Lake Yellowstone Hotel's dining room features a multitude of favorites in a sophisticated setting, including: a charcuterie sampler with Montana cheeses; local kale and spinach salad; Montana natural lamb, and the bison tenderloin from South Dakota alongside seasonal vegetables and garlic-mashed potatoes from Idaho.
For more information, visit http://www.yellowstonenationalparklodges.com/ or call 307-344-7311.

Grand Canyon National Park
At Grand Canyon national park, visitors can savor much more than the awe-inspiring multi-hued panorama. Overlooking the vista, perched atop the famed Bright Angel trail, the park's iconic Bright Angel Lodge's Arizona Room showcases a menu of mouth-watering regional delights.
Offering an abundance of farm-to-fork flavors of the Southwest, this historical restaurant serves creative locally inspired dishes such as heritage tacos, filled with pork carnitas or agave citrus chicken. Wrapped in corn tortillas, they are topped with jalapeno lime slaw with avocado and roasted tomato salsa.
Another favorite, oven-roasted native squash, features zucchini stuffed with grains and heirloom beans, pepper jack cheese and fire-roasted corn salsa. The signature Arizona-grown rib-eye steak includes a side of oven-roasted Navajo Pride potatoes, while the free-range bison tenderloin is drizzled with ancho Chile cream sauce and served with steamed vegetables.
For more information, visit grandcanyonlodges.com or call 888-297-2757.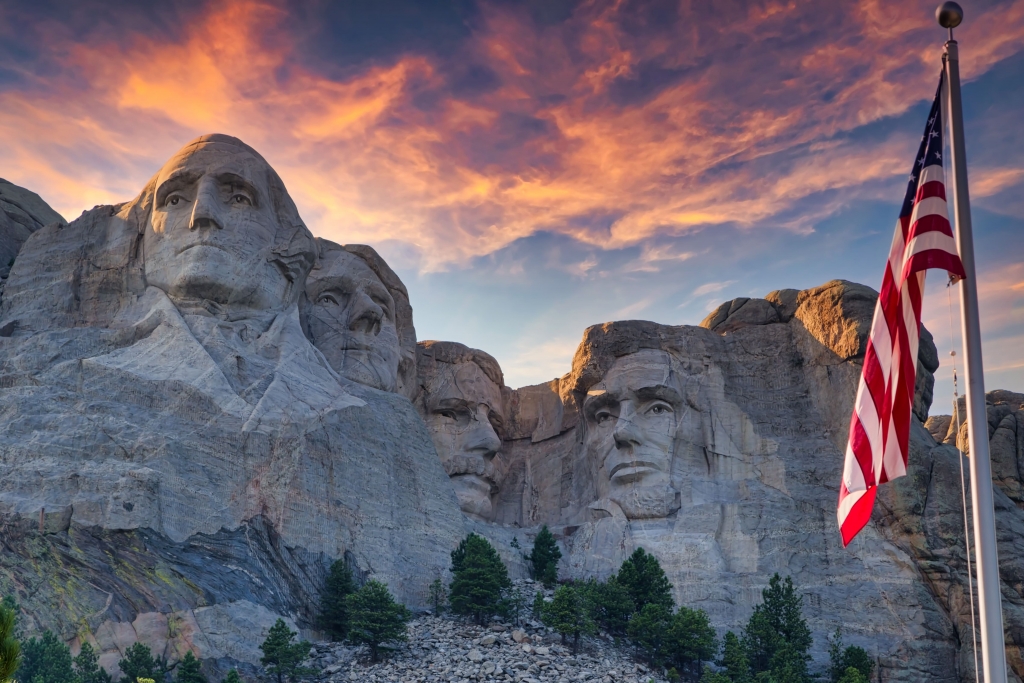 Mount Rushmore National Memorial
Visitors to iconic Mt. Rushmore in the Black Hills of South Dakota can find local flavor — and a true taste of history — at the Memorial Team Ice Cream station for a "monumental" scoop of TJ's vanilla. Made especially for the park by a nearby dairy, Pride Daily, it's based on Thomas Jefferson's recipe from 1780. Pres. Jefferson is credited with recording the first written recipe for ice cream in the United States.
With aggressive plans to enhance its sustainable food initiatives for visitors, Mt. Rushmore is committed to achieving 70% local or sustainable cuisine. Its onsite eatery, Carver's Café, is on track to become the first 4-star Certified Green Restaurant in the state of South Dakota — as well as in the entire national park system. The casual food-court-style eatery features locally sourced bison burgers, American Buffalo stew, and Teddy's bison chili. And the facility plans to build a state-of-the-art rooftop greenhouse to grow hydroponic vegetables.
For more information, visit mtrushmorenationalmemorial.com or call 605-574-2515.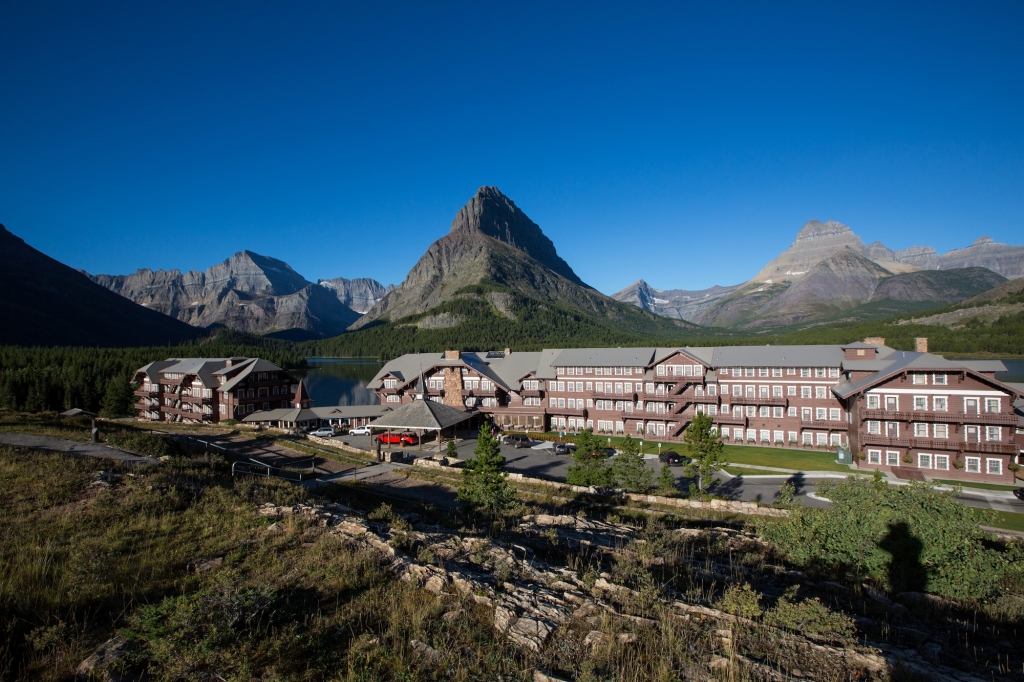 Glacier National Park
Guests at Montana's picturesque and rugged Glacier National Park are treated to an array of farm-to-table dining experiences at four onsite restaurants: Ptarmigan Dining Room in Many Glacier Hotel; Russell's Fireside Dining Room in Lake McDonald Lodge; 'Nell's at the Swiftcurrent Motor Inn & Cabins; and Two Dog Flats Grill at Rising Sun Motor Inn.
A few specialties at the upscale Ptarmigan Dining Room, for example, include flavors of the West, such as bison chili, farmers market salad with a cornucopia of greens and vegetables; sautéed Montana trout, and the "made right" loose meat elk sandwich. Russell's Fireside serves locally sourced specialties such as Amaltheia Dairy organic goat cheese, Timeless Farms organic lentil and tomato soup, Montana Highland lamb chops, and Southwest Montana Durham wheat rotini skillet.With a commitment to sustainability, the park has close working relationships with more than 30 regional purveyors that provide everything from beef, pork, and seafood to blackberries, gluten-free oatmeal, and organic cheeses. The park's restaurants include many organic and natural products, as well as cage-free eggs and sustainable seafood.In addition, menus feature many local beverages from Montana distilleries and breweries, along with wines from wineries committed to sustainable farming methods, as well as handcrafted cocktails with fresh juices.
For more information, visit glaciernationalparklodges.com or call 855-733-4522.