The World's Most Romantic Cruise Line
4 Ways Windstar is Perfect for a Romantic Getaway
Strolling the deck hand-in-hand. Dining al fresco by candlelight under a starry tropical sky. Visiting intimate harbors and secluded beaches. It's hard to beat a cruise for couples who want an amorous escape. And Windstar Cruises' six pampering yachts — with just 148 to 342 guests— are perfect for amour. After all, Windstar has been repeatedly voted " World's Most Romantic Cruise Line" by readers of Bride's magazine, Porthole Cruise magazine and CruiseCritic.com.
Whether for an anniversary, a honeymoon, or just to celebrate the two of you, here are four ways Windstar sets the mood for love on the high seas.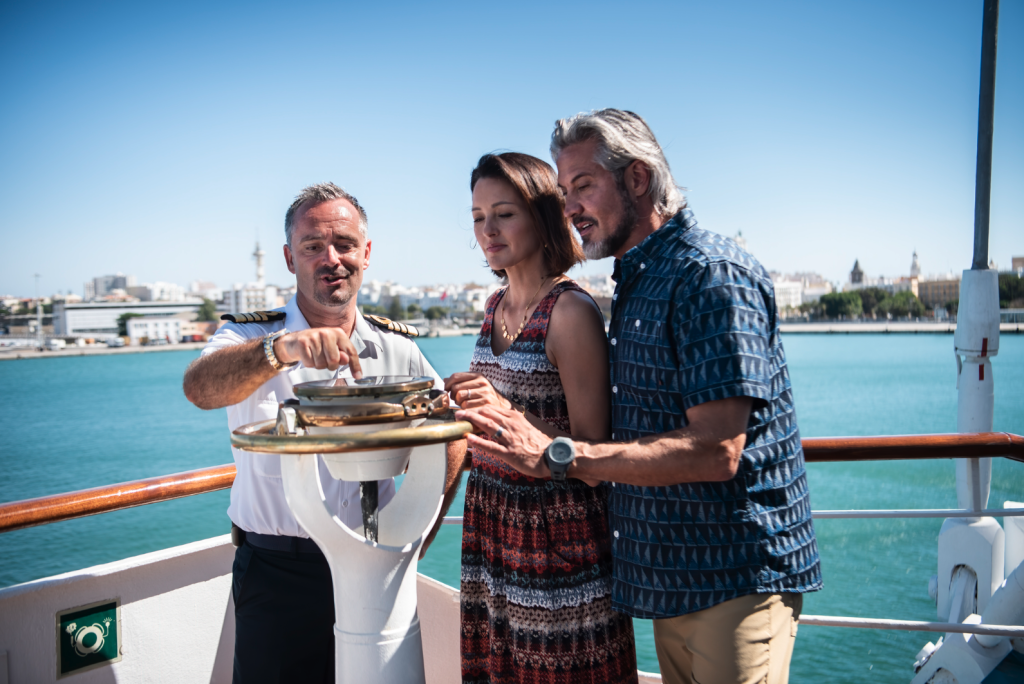 Small and Intimate
Size matters when it comes to reconnecting with your honey. Who wants that perfect sunset ruined by crowds on deck or a visit on shore delayed by a long wait in line for a tender? Not a problem on Windstar. "It's like being on a private yacht with some other people," says Jason Johnson, 35, a commercial real estate broker from Indianapolis. He's on the 312-passenger Star Breeze with his wife, Lindsay, 33. "You can be as private as you want."
Unlike larger ships, Windstar's yachts provide plenty of opportunities for private togetherness: cozy spots for snuggling, intimate dining venues for two, and plenty of deck space for gazing at the sea by day and the stars by night — with no one else around.
What's more, Windstar's three vessels under sail — Wind Surf, Wind Star, and Wind Spirit — underscore the sheer romance of being at sea, with their billowing white sails, the soft, salty breeze, and the endless sun-dappled water.
Plus, with one of the highest crew-to-passenger ratios in the industry, Windstar yachts provide the level of personalized service few competitors do. "One of the cool things about a smaller cruise is that the staff knows everyone," says Jason Johnson. Indeed, they even know your drink preferences and how you take your morning coffee.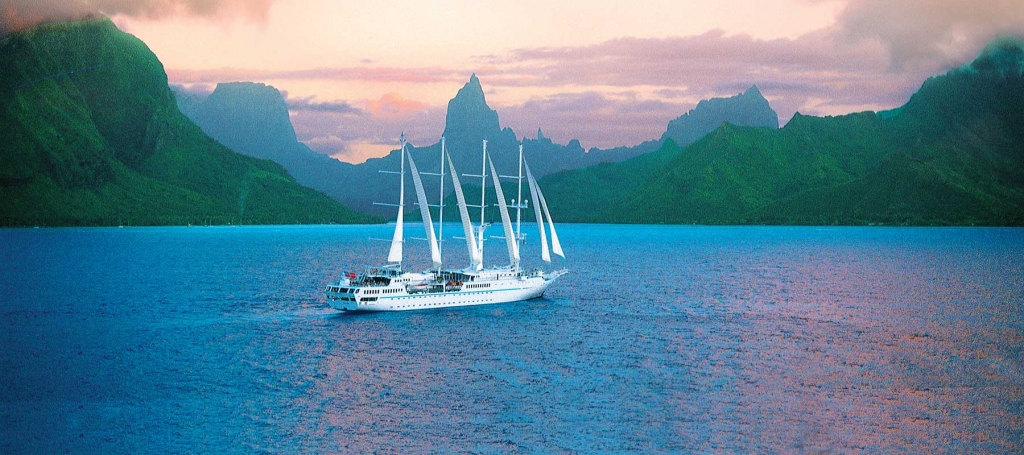 Tiny Ports and Harbors
Because of their size, Windstar's yachts can tuck into small ports and hidden harbors unavailable to larger ships. Since they often dock right in town, you can come and go without a tender, making it easy to explore on your own and at your own leisurely pace. You don't have to compete with thousands of other cruisers in port for the day, either. No jostling for space in the small shops, no elbowing your way along crowded sidewalks, no hunting for an unoccupied corner of beach for a romantic rendezvous.
"There haven't been other ships at port, which has been special," says Rebecca Le Noble, 53, a retired nurse from Broomfield, Colo., of her cruise on the Star Breeze with her husband David, 54, a stock trader. "There aren't a lot of other cruises overwhelming the port."
Like on a private yacht, a Windstar cruise often remains anchored for the evening so couples can enjoy the local nightlife — whether a cozy bistro or a saucy nightclub.
Windstar guest Greg B. on Facebook: "And we're back! Had a fantastic honeymoon in the French Polynesian islands! Started off with 3 nights in an overwater bungalow in Moorea, then boarded the Wind Spirit of Windstar Cruises for an unbelievable tour of Tahiti, Moorea, Tahaa, Raiatea, Bora Bora and Huahine! Didn't hurt to be accompanied by my gorgeous wife Kristin B. — at Papeete – Tahiti."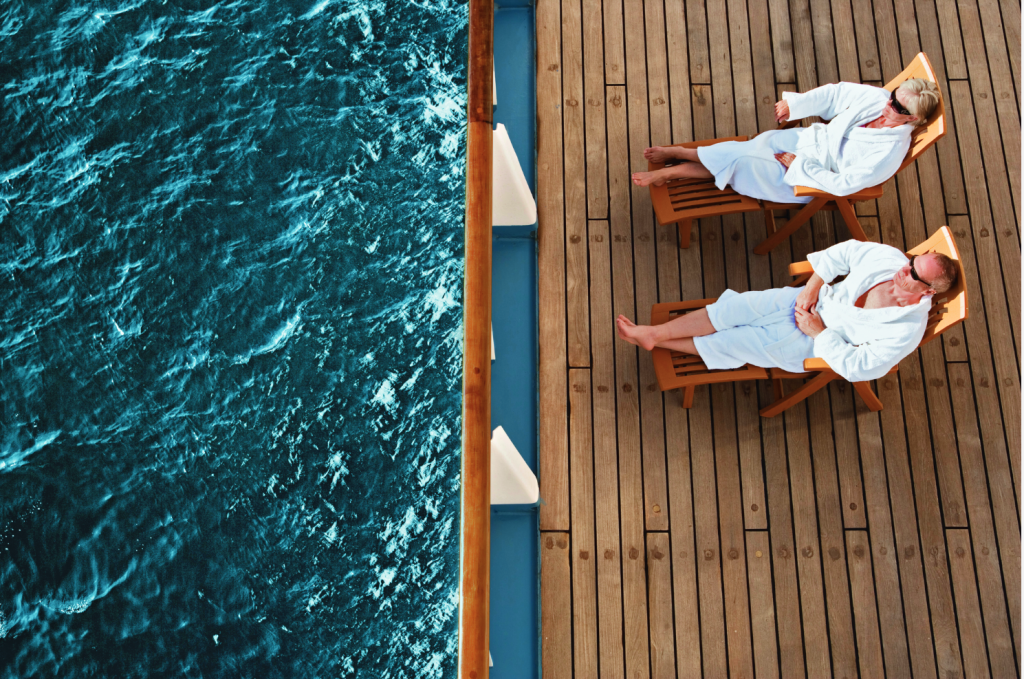 Romantic Itineraries
In fact, Windstar sails to the world's most romantic destinations. What could be dreamier than the tropical Caribbean, with its pocket coves and lush vegetation on such tantalizing isles as St. Barts, Culebra, Les Saintes, and Bequia? Or cruising exotic Tahiti and the Tuamotu Islands in the South Pacific on one of Windstar's sailing ships, where pristine strands meet iridescent waters?
Or sampling the storied Greek isles — Mykonos, Santorini, Patmos — with their hidden ports and idyllic beaches, perfect for couples' interludes? Or the sexy French and Italian Riviera, where chic cafes in cobblestoned towns are guaranteed to keep you starry-eyed?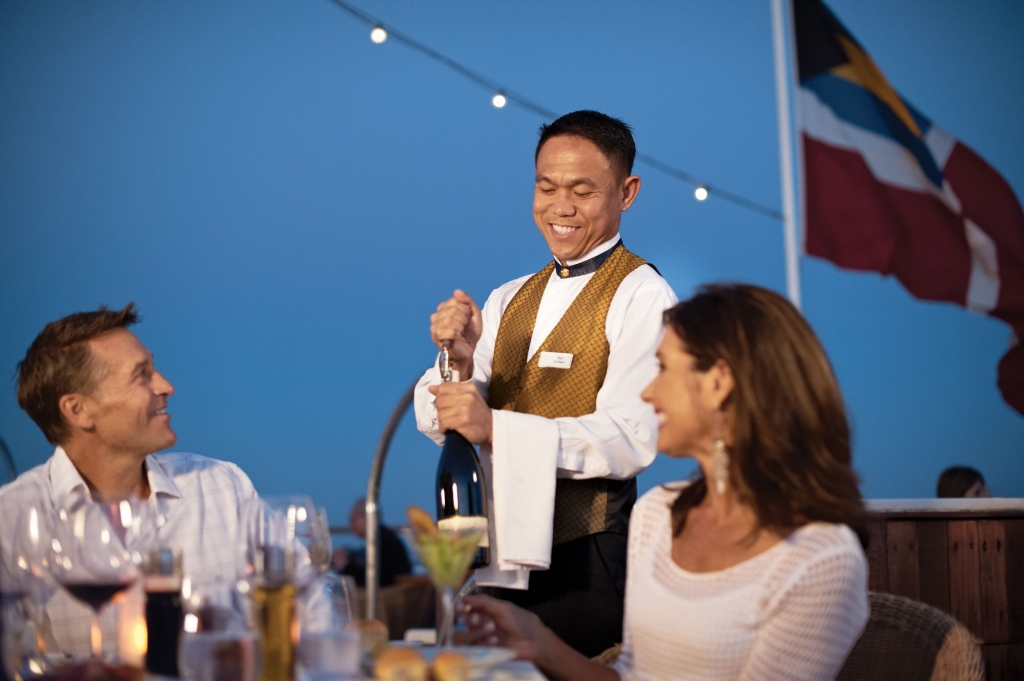 Dining à Deux
Dining on Windstar is intimate and decadent. Plan a "date night" at Candles, Windstar's signature outdoor restaurant and watch the sun set over a postcard harbor as you tuck into the freshest seafood or grilled meats. Or dine at intimate new restaurant, Cuadro 44, and savor flavors of inventive Spanish cuisine by ten-time Michelin Starred Chef, Anthony Sasso.
When you want to turn up the heat, indulge in room service from the made-to-order menu (chocolate brioche with English toffee, anyone?). Have it served in bed while you watch the lights twinkle in the harbor through your stateroom's massive picture windows and savor the moment — just the two of you. Now that's amore!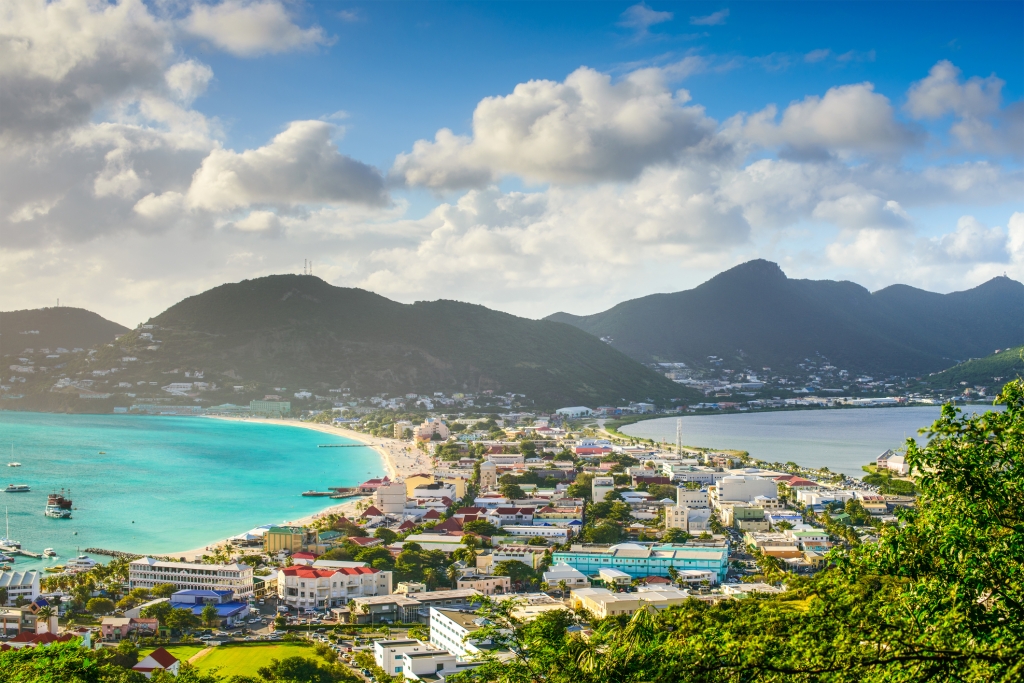 If You Go
Go island hopping in the Caribbean, yacht-style, with a choice of 10 itineraries, including Yachtsman's Caribbean, Classic Caribbean, and Star Collector: Captivating Caribbean. Explore French Polynesia with Tahiti and the Tuamotu Islands or Dreams of Tahiti. Discover the magic and mythology of Greece with Treasures of the Greek Isles. Experience the French and Italian Riviera with Treasures of the Greek Isles or Classic Italy & Dalmatian Coast.