From photo safaris to wildlife watching, these tours will enrich your visit.
Yellowstone National Park is one of the most popular and beloved national parks in the United States. Known for its stunning natural beauty, breathtaking geysers, and diverse wildlife, Yellowstone offers visitors a once-in-a-lifetime experience. With so much to see and explore, it can be overwhelming to plan your trip. That's why we've put together this guide to some of the best tours offered by Yellowstone National Park Lodges. 
Here are a few of our favorite options: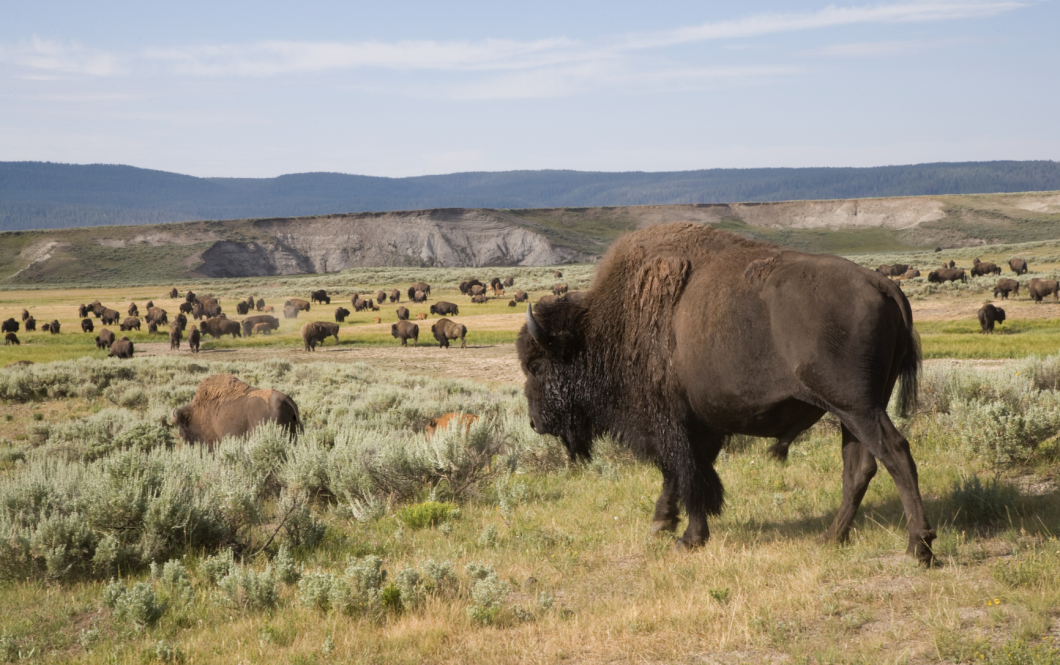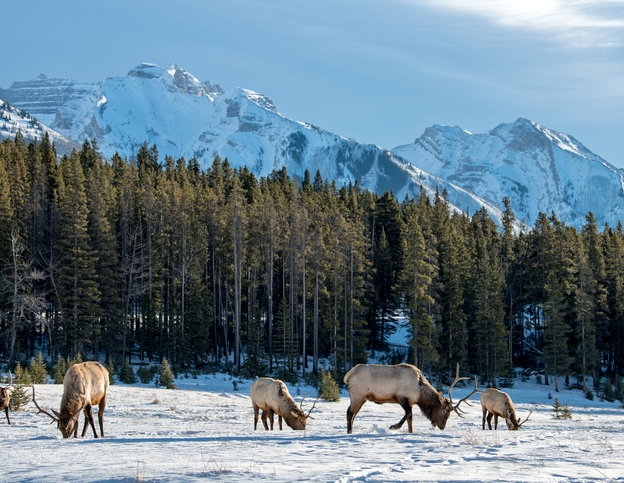 Wildlife Tours
If you are a wildlife lover, then Xanterra Travel Collection®'s Wildlife Tours are a must-do. Led by expert guides who know the best spots to find wildlife, these tours take you on an adventure to see some of North America's most magnificent animals up close. From grizzly bears and wolves to bison and elk, the wildlife tours offer a rare opportunity to observe these majestic animals in their natural habitats. Yellowstone's rich wildlife habitat is home to bison, bears, elk, and even the elusive wolf. For early risers, the Wake Up to Wildlife tour (from late May to late September) takes you to the park's northern reaches in a refurbished 13-passenger Historic Yellow Bus. The roof rolls back to offer better wildlife viewing opportunities. If you prefer to observe wildlife later in the day, the Evening Wildlife Encounters (from late May to late September) is a remarkable 4-hour tour led by knowledgeable guides who keep track of the best wildlife viewing spots. The tours use specialized vehicles that allow you to safely view and photograph wildlife from a comfortable distance. You'll also learn about the park's ecosystem, including the role each animal plays in the park's delicate balance. These tours offer a thrilling and educational experience that wildlife lovers won't want to miss.
Scenic Tours
If you're looking to take in the beauty of Yellowstone National Park without breaking a sweat, a scenic tour is the perfect option for you. These tours offer a relaxed and comfortable way to see the park's stunning landscapes and iconic sights. From towering mountains and tranquil lakes to bubbling geysers and vibrant hot springs, these tours take you on a journey through some of the park's most scenic locations. You'll travel in specialized vehicles that offer unobstructed views of the park, while expert guides provide insightful commentary and answer any questions you may have. Whether you're traveling solo or with family and friends, these tours offer a convenient and memorable way to experience Yellowstone's natural wonders. Here are our top picks: 
If you have a full day, the Yellowstone in a Day adventure (from late May to end of September) is the perfect choice. This comprehensive tour covers the entire 142-mile Grand Loop Road, allowing you to visit iconic landmarks such as Old Faithful, the Upper and Lower Falls of the Grand Canyon of the Yellowstone, Mammoth Hot Springs, and more.
Another guest favorite is Twilight on the Firehole (from May to late September), an enchanting tour of the mesmerizing beauty of Yellowstone's Firehole area. As the sun sets, this thermally charged valley north of Old Faithful becomes even more magical. You'll even have the opportunity to witness active wildlife while gazing at a star-filled night sky!
Or embark on the Geyser Gazers outing (from late May to mid-August) aboard a 1930s-era Historic Yellow Bus. This 1½-hour exploration along Firehole Lake Drive takes you through the area between Old Faithful and Madison, where you'll find the Earth's densest concentration of geysers. Don't miss the colossal Excelsior Geyser Crater, which spews an impressive 4,000 gallons of water per minute into the Firehole River.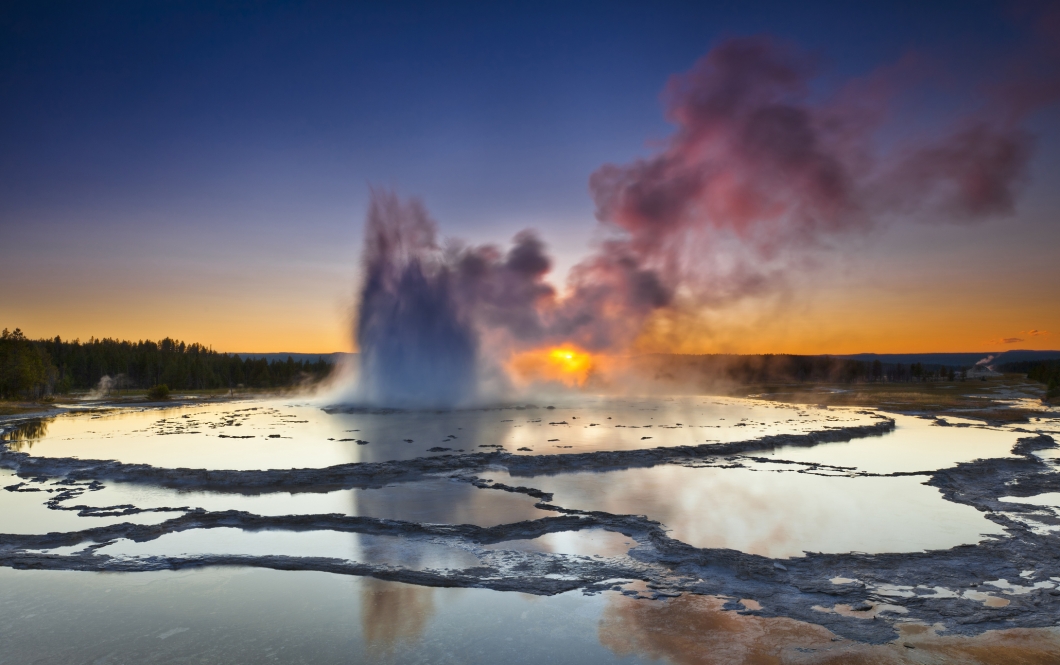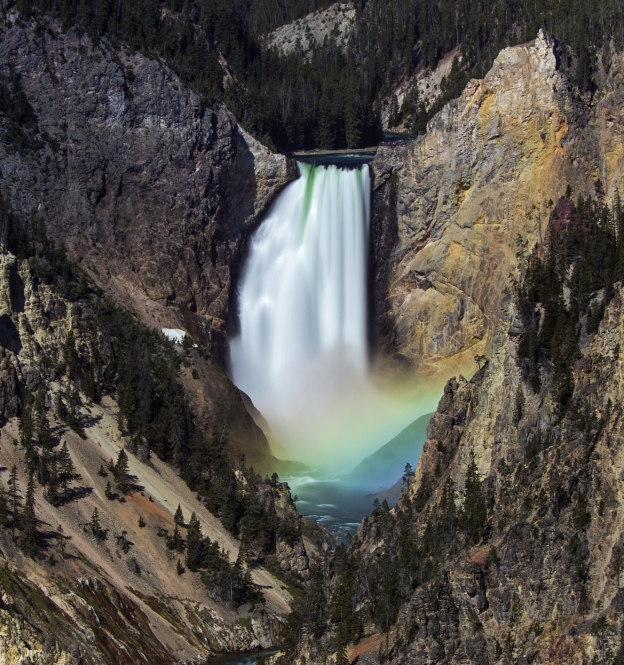 Photo Safaris
For photography enthusiasts, Xanterra Travel Collection®'s Photo Safari Tours in Yellowstone National Park are a dream come true. Led by expert photographers who know how to capture the perfect shot, the Picture Perfect Photo Safari (mid-May to late September), is a tour you won't want to miss. The guides are skilled photographers and intimately familiar with the landscapes, with the ability to provide tips and techniques for capturing the best photos, including advice on lighting, composition, and camera settings. They'll even position you to capture a rainbow that appears for a few minutes daily at a waterfall. Choose from a five-hour safari departing from Old Faithful Inn, focusing on thermal areas north of the lodge, or a five-hour adventure departing from Lake Yellowstone Hotel, which explores the wildlife-rich Hayden Valley and the Grand Canyon of the Yellowstone.
Old West Adventures
If you're a history buff and love the Old West, these experiences are not to be missed. These tours take you back in time to the days of cowboys and pioneers, offering a glimpse into the park's rich history and culture. Embrace your pioneer spirit and experience authentic cowboy culture with a horseback ride (from early June to early September) in your choice of two park regions. Saddle up and take in the scenery during one- or two-hour rides. Alternatively, bring the whole family to to an Old West Dinner Cookout (from mid-June to mid-September) and indulge in a delicious meal while enjoying the picturesque surroundings. You can even arrive at the cookout location via horseback or in a canvas-covered wagon for a truly authentic Wild West experience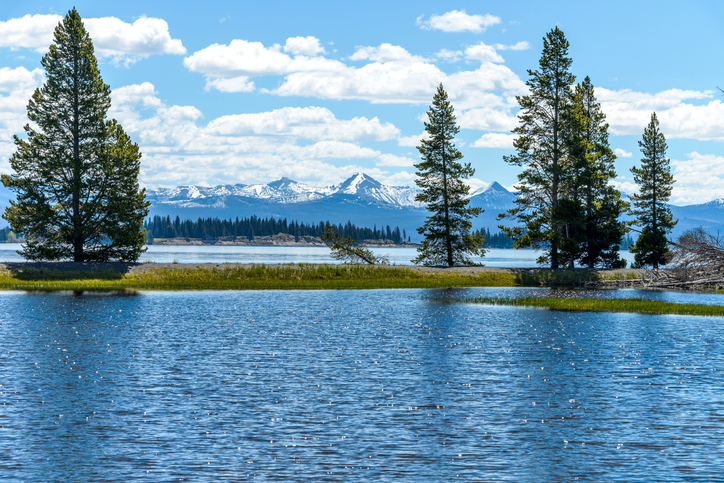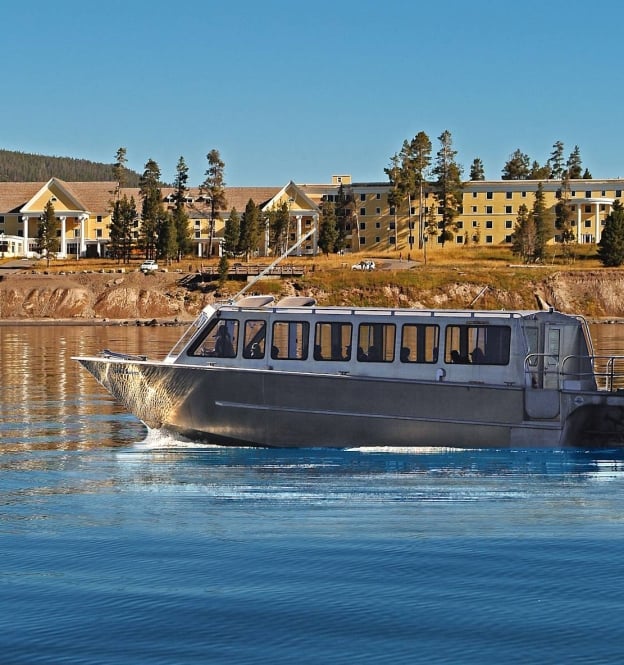 Adventures on the Water
Experience the splendor of Yellowstone from a different perspective on sprawling Yellowstone Lake. Join the Yellowstone Lake Scenicruise (from mid-June to mid-September) for a one-hour narrated tour of the largest freshwater lake above 7000 feet aboard the Lake Queen. Keep an eye out for majestic eagles, graceful osprey, and other fascinating bird species. If you prefer a more independent adventure, rent a motorboat or rowboat at Bridge Bay Marina and explore the lake at your own pace.
To book these incredible tours, visit the Yellowstone National Park Lodges website. You'll find detailed information and availability for land, water, and wild west adventures. Booking in advance ensures you secure your spot and guarantees a seamless and memorable experience.
Yellowstone National Park is a playground for seekers, wanderers, and trailblazers like you. Discover the wonders of this iconic national park through guided tours that bring its natural beauty and wildlife to life. So pack your sense of adventure and prepare for an extraordinary journey in the heart of Yellowstone.
For more travel experiences available from the Xanterra Travel Collection® and its affiliated properties, visit xanterra.com/stories.