Vacations Are Good For Your Health
Do you want the secret to living a long, healthy life? Travel.
Traveling gives us the chance to escape. To get away from the daily grind of work and our packed calendars and truly let go of the digital, scheduled, and busy world around us. Those who put aside regular time to relax, book vacations, and spend time traveling know that they are sure to be more creative and productive when they return.
Whether it's just getting outside for a weekend or roaming halfway across the world—make travel decisions that are good for you. It's important to maintain an active lifestyle—even while on vacation in your dream destination.
Here are a few of our favorite places to do just that.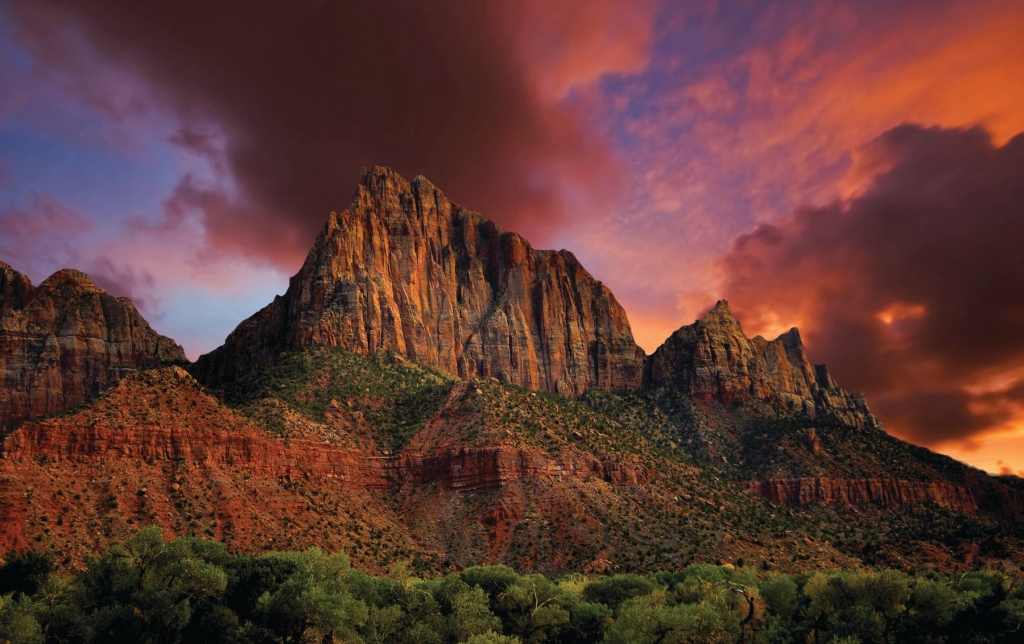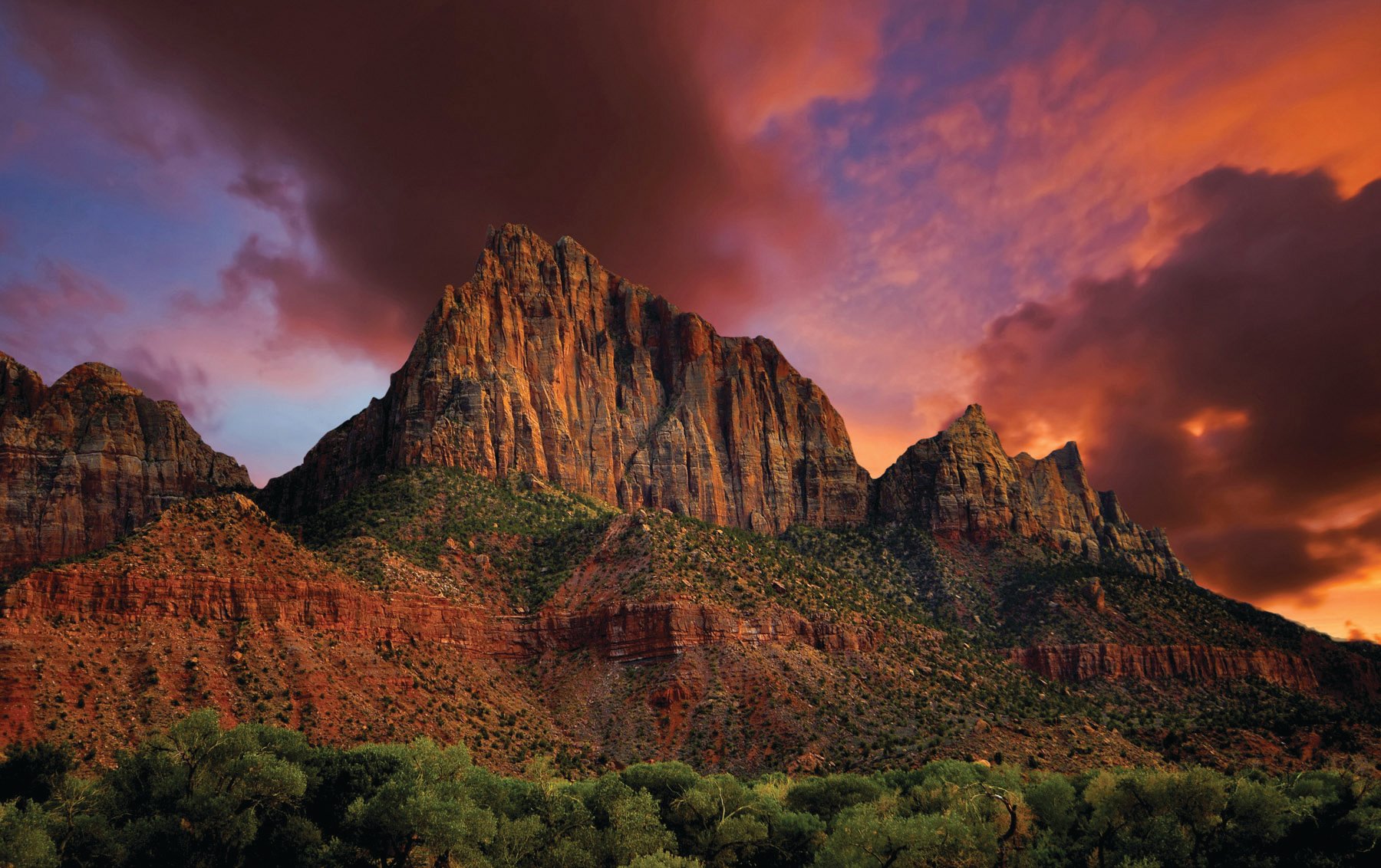 Zion National Park – Hiking 
Zion National Park should be on every hiking enthusiast's list of dream travel destinations. Each trail located in this national park has something special about it. Zion combines long distances, canyons, and extreme high and low elevations unique to this terrain. Adventurous trails lead to awe-inspiring views, allowing visitors to reconnect with nature. Exploring Zion on foot is the perfect way to learn more about this park—leaving you feeling refreshed and reconnected with the great outdoors!
If you're new to hiking, don't worry! The trails in Zion range from relaxed to challenging—offering something at every level of difficulty for every type of hiker. In a sanctuary with over 146,000 acres of uninterrupted beauty, no matter your expectations, there are sure to be paths to impress all trail seekers!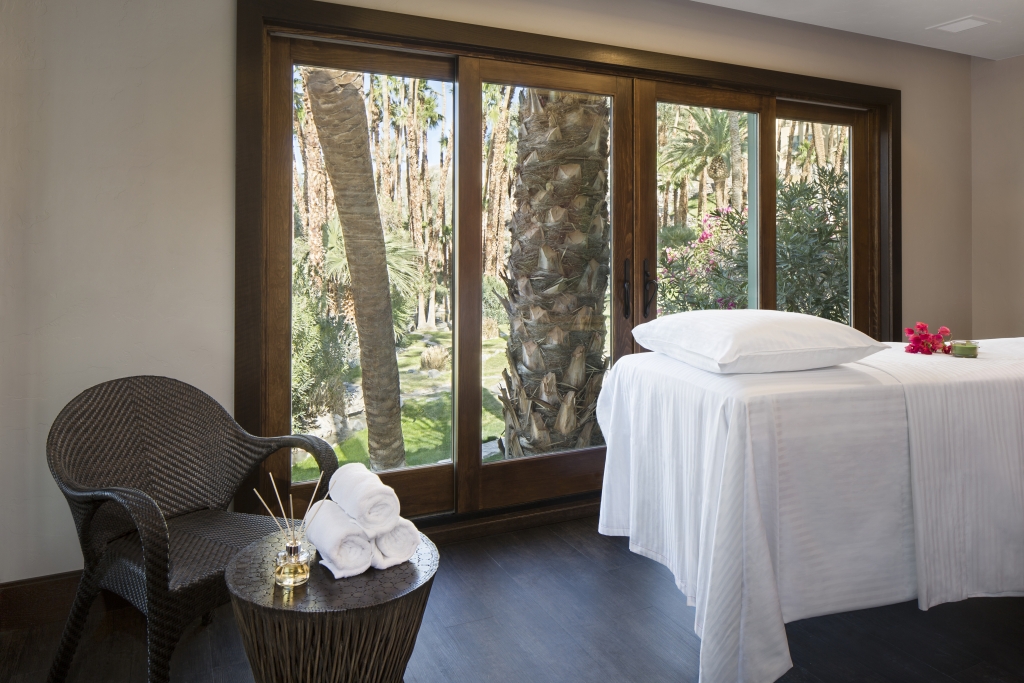 The Oasis at Death Valley – Spa & Wellness
When taking a trip to better yourself—both mentally and physically—a spa getaway is a no-brainer! You can turn your brain off and let your mind unwind as you lay back, recharge, and enjoy being pampered at The Oasis at Death Valley.
Going to the spa isn't just about hydrating your face, getting a manicure, or ridding yourself of tense muscles—it's about finding a way to escape from the everyday. Here, at The Inn at Death Valley, we invite you to hide away with us. Spa specialists have created an atmosphere of true relaxation complemented by a list of rejuvenating services and amenities. You can indulge in an aromatherapy oxygen bar or a jetlag face refresh.
And if you're looking for the height of relaxation, enjoy the "Purely Pampered" bundle. It's an all-encompassing treatment that will have you feeling your best from your head to your toes. Don't let the name fool you, a spa getaway to Death Valley will leave you feeling truly alive.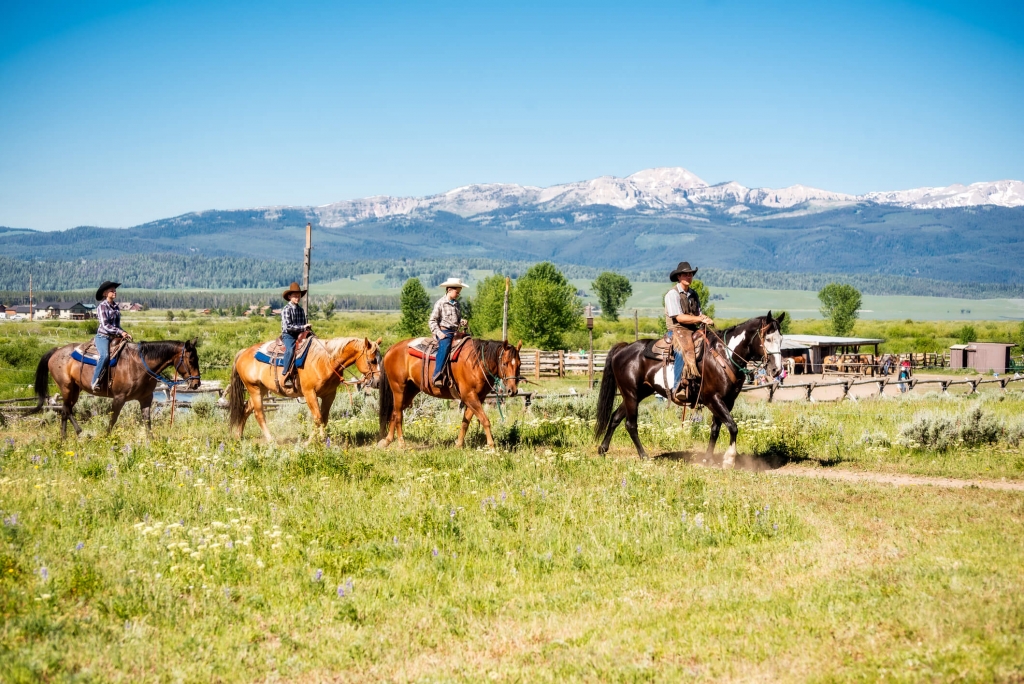 Yellowstone National Park – Horseback Riding 
Anyone who has saddled up on the back of a horse will tell you: it's an incredible experience. Offering a sense of freedom, horseback riding in Wyoming represents so much more than just an adventurous thrill—it's an opportunity to connect with an animal on a land that was made for them. Yellowstone National Park offers an array of riding experiences, ranging from one to two-hour rides, across sagebrush flats and meadows, wooded hillsides, and pine forests.
If you're wondering why this is an athletic experience, and think the horse does all the work, think again! Not only does horseback riding strengthen your core, stomach, and back muscles, it also helps improve your balance, coordination, and flexibility. So, get ready and hit the dusty trail, because exploring the Wild West of Yellowstone by horseback is just about as authentic as you can get!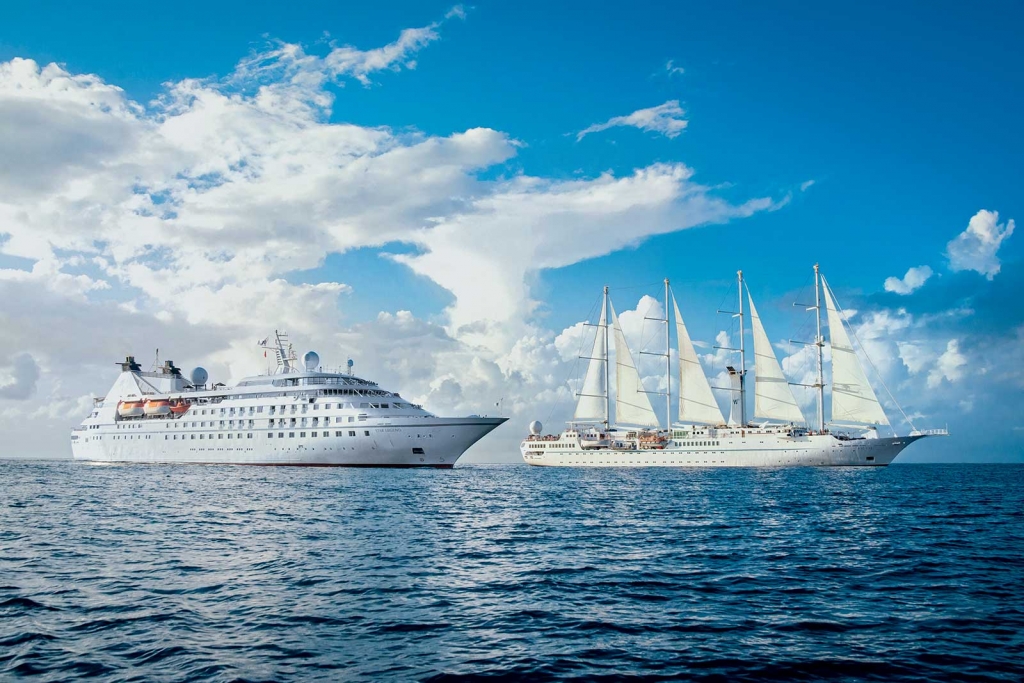 Windstar Cruises – Hot Springs and Cool Destinations
When you think about a vacation that boasts health, rejuvenation, and overall wellness, what do you think of? We bet that your mind didn't consider cruising to various hot springs around the world!
Our friends at Windstar Cruises have created itineraries that offer opportunities to discover and experience natural thermal pools. From Japan to the Philippines, Slovenia to Portugal, and Iceland, let Windstar transport you to a world of beauty and natural marvels. These hot springs are renowned for their soothing, steamy waters that relieve physical, emotional, and mental stress—causing your worries to flow away.
You're sure to have a relaxing day amid the beautiful scenery of various types of plants and flowers at the hot springs in Miyakojima, Japan. And on the President's Cruise around Iceland, feel the tension in your muscles relax as your skin soaks in the hydrating minerals of the natural face mask made from the geothermal mud native to the Blue Lagoon. We could continue highlighting the benefits of taking a dip in one of the world's natural hot tubs — but it's the kind of thing that needs to be experienced to be understood. And Windstar knows the way.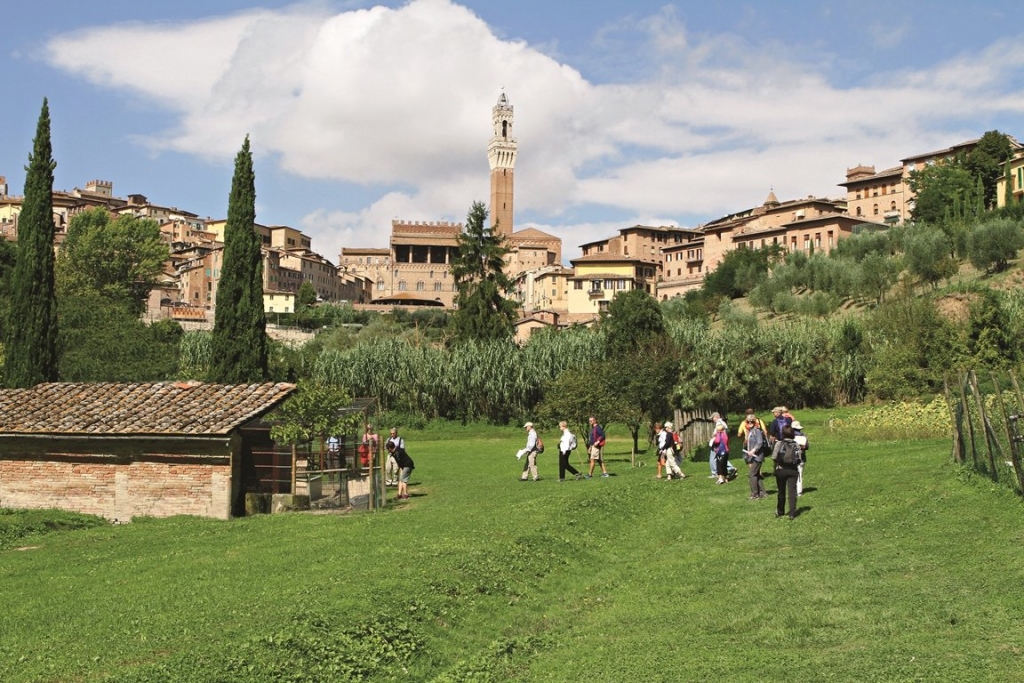 Country Walkers – Health Benefits to the Walking Tour 
Everyone knows that planning a vacation can boost your happiness. You start imagining all the places you'll see, the people you'll meet, the food you'll taste—can you feel that excitement building?
Country Walkers have perfected the ultimate travel itineraries, providing active, authentic, and immersive adventures in destinations worldwide.
Aside from walking being a great way to stay fit, it also offers you a chance to feel genuinely part of the destination. While on a walking tour, you'll notice details that would usually pass you by when onboard a bus or train. When you travel with Country Walkers, you're going to see incredible places, connect with fellow travelers and meet locals. But beyond that, you'll feel a sense of accomplishment knowing that you got to your destination, and explored it, on your own two feet!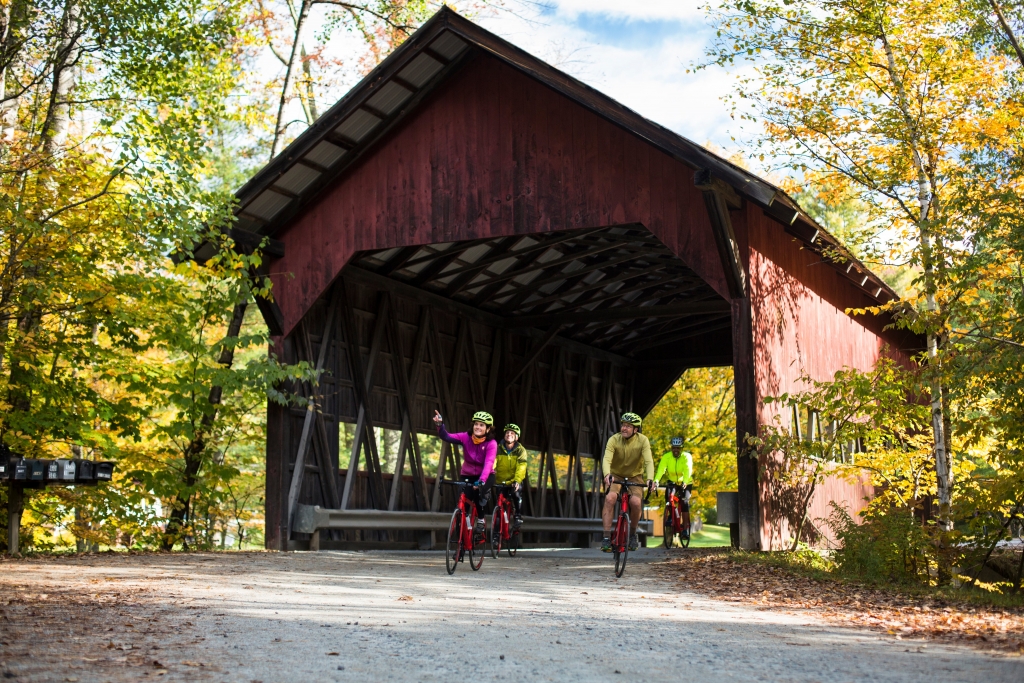 VBT – Health Benefits to Biking
Last—but certainly not least —a world of discovery awaits with VBT Bicycling Vacations. Traveling as part of a bike tour is an ideal way to become one with the location and its vibe, especially when you join VBT on one of their exquisite  tours. Bike at your own pace, choosing between tours for every comfort level. Why not join VBT on their tour of Portugal, from Porto to the Silver Coast, all the way to Lisbon! This adventure is designed to be an easy, moderately active experience, and perfect for those looking to try out a cycling tour for the first time.
Enjoy the fresh air of every new city and appreciate a different perspective from the seat of your touring bike. Towards the end of your trip, you may even notice that you've become stronger and more coordinated. Not only is this type of travel better for the environment, it's also healthier for you! Plus, you're sure to see so much more of a destination when you explore by bike. Avoid traffic, change your speed, stop where you like, then jet off to catch up—you can explore and travel at your pace, all while being active.
Here's to Your Health, Here's to Vacation!
Now, more than ever, it's time to take your mind off the hustle of work and life commitments and start planning for your next vacation. One that will have you feeling better both mentally and physically.