It's the stuff of travel dreams. Sailing the high seas, turning back time aboard a steam-powered train, relaxing aside a vintage, Hollywood-style pool or joining other pilgrims on a storied spiritual path. Dreamy, for sure. But all possible when you tap into the wealth of vacation opportunity made possible within the Xanterra Travel Collection®. Whether you long to cycle through falling leaves in Vermont, float under a bright blue Tahitian sky or simply relax on a soft sandy beach, don't let the details overwhelm or the time slip on by. Dive in to Xanterra's diverse and unique portfolio of unforgettable travel experiences to create a reality so chock full of memory making moments you'll be reaping dividends for a lifetime. Read on for sweet inspiration.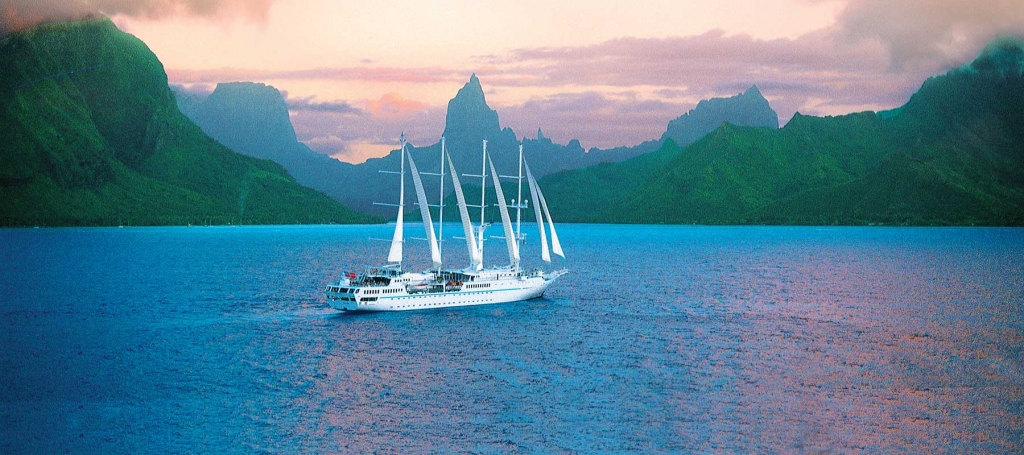 The Perfect Place for Romance
Can you hear it? The islands of French Polynesia are calling your name. And this is how to supremely heed the call. Saying yes to the ultimate romantic getaway is easy when your air, hotel and Windstar sailing ship experience are all perfectly packaged and ready to be booked. All you have to do is see yourselves exploring Tahiti's magical motus, crystal clear coves, and palm-fringed lagoons followed by endless pampering aboard the romance-enhancing, small ship.
PERFECT TIP: Although the temperatures are balmy year-round, the best time to visit Tahiti is between May and October when the island enjoys less humidity.

The Perfect Place for Adventure
Our sparsely populated and endlessly captivating 49th state lures those who yearn for epic scenery, native villages, spouting whales and glaciers the size of small countries. Those who venture to America's last frontier will be richly rewarded with Mother Nature in all her glory. Experience the epitome of rugged Alaska, served up in style, via a Windstar ship or a combination cruise/land tour with Holiday Vacations.
PERFECT TIP: A whale's timetable: Gray whales are the first to arrive, typically in April and often spotted off of Seward. By May, you begin to see more orcas, then humpback whales in June. Alaska's peak whale season is May through September.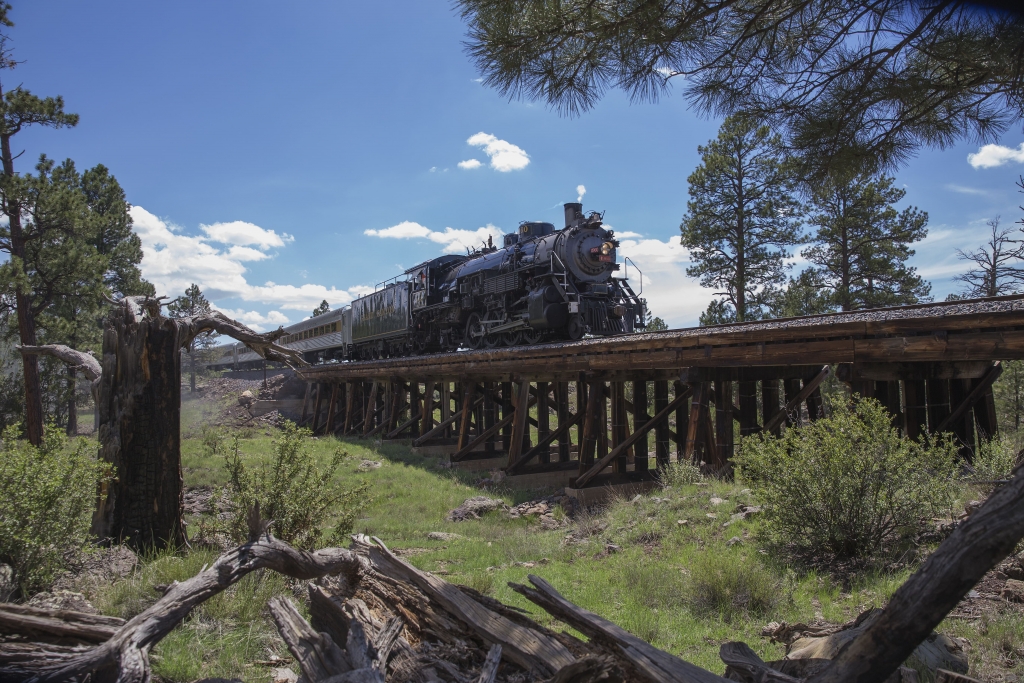 The Perfect Place to Re-Live History
Your ideal Grand Canyon adventure begins and ends in historic Williams, Arizona, home of the Grand Canyon Railway and located on the last stretch of Route 66 to be by-passed by Interstate 40. Soon, it's all aboard! Whether you alight like a rail baron into the plush parlor car or ponder the benefits of train travel circa 1923 in classic bench seating style, you'll relish the journey as you rumble through stunning scenery aboard vintage cars, powered by a real, restored locomotive! In just two hours, you've arrived at the grandest canyon of them all. Among your picture-perfect lodging choices is El Tovar, a National Park jewel, oozing old school elegance. With so many ways to explore the crimson-colored wonder of the world, your only challenge will be to choose how best to spend your time.
PERFECT TIP: Traveling with pets? The Train provides a pet resort for dogs and cats. They'll luxuriate in private rooms with soft background music. Cats enjoy a scenic perch!

The Perfect Cultural Vacation
Pull back the kimono on one the world's most fascinating cultures as you walk the backroads of Japan. Accompanied by the expert guides from Country Walkers, you'll gather an insider's view of the fascinating traditions and historic wonders of this ancient land. Admire tranquil Buddhist temples, marvel at the strict training of geishas at a formal dinner and learn the tenets of an often-misunderstood Shugendo sect, which mixes martial arts with rigorous feats of strength from a yamabushi priest. During this impeccably curated journey you'll gain a new understanding and appreciation of this diverse culture.
PERFECT TIP: Expert local guides offer insights into culture, lifestyle and cuisine that you won't get traveling on your own. From tea ceremonies to Zen philosophies, our guides enhance your experience.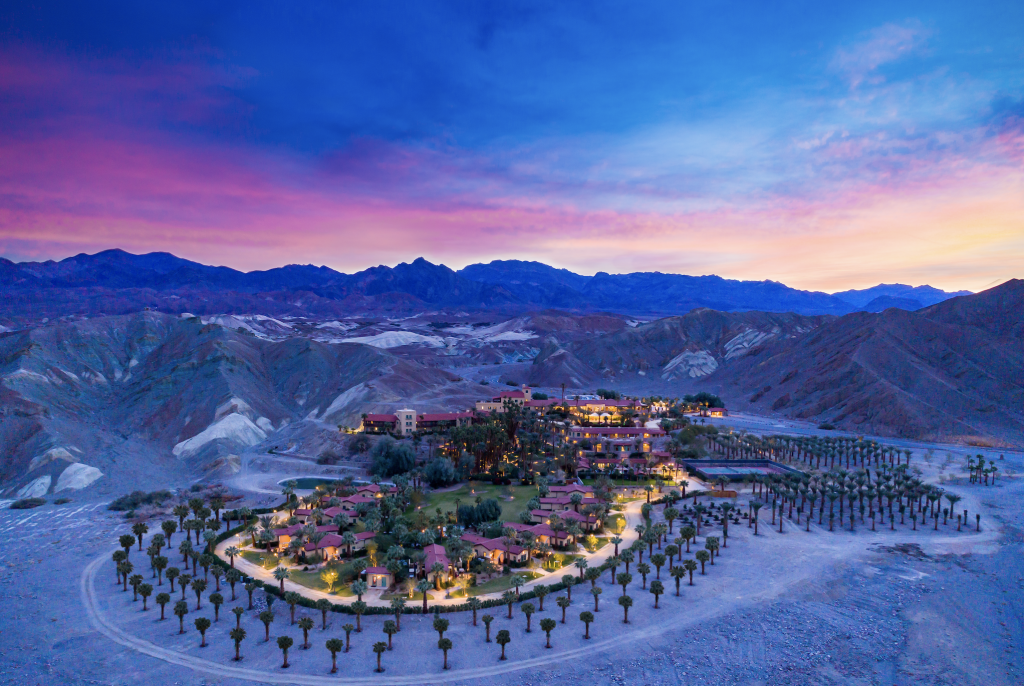 The Perfect Place to Decompress
Rain is rare. The air is dry. Adventure is everywhere. Yet, you can settle in to a luxurious hideaway with a colorful history and graceful appeal at every turn. (A compelling combination!) You'll want to experience the Hollywood-style spring-fed pool, the cozy cabanas, the superb spa and stylish guest rooms. Known to the Hollywood elite and savvy travelers since the late 1920s, The Inn at Death Valley provides a unique opportunity to experience the stark beauty of this uncommon national park while finding respite in your own oasis in the desert.
PERFECT TIP: Death Valley's blooming season spans mid-February through mid-July. While a Super Bloom is a rare event, hardy, colorful wildflower blossoms are never totally absent. The last Super Bloom was in 2016.

The Perfect Place for Spiritual Growth
Join countless other pilgrims on the storied Camino de Santiago trail, the sacred route from the rugged Pyrenees, to the plunging hills of Basque country, to the vineyards of La Rioja and on to the medieval cobblestone streets of Santiago de Compostela. You'll ride on two wheels into a breathtaking world where you can taste the region's celebrated wines and the freshest seafood, and share meals at a luxurious estate or a local family's home. On your own or with friends and family, VBT provides your essential opportunity to steep in the regions' rich cultural heritage.
PERFECT TIP: VBT Tours are rated by the cyclist's experience. If, while on a VBT guided vacation, you'd like a down day, simply hop on the shuttle. Your bike will be ready to roll again when you are.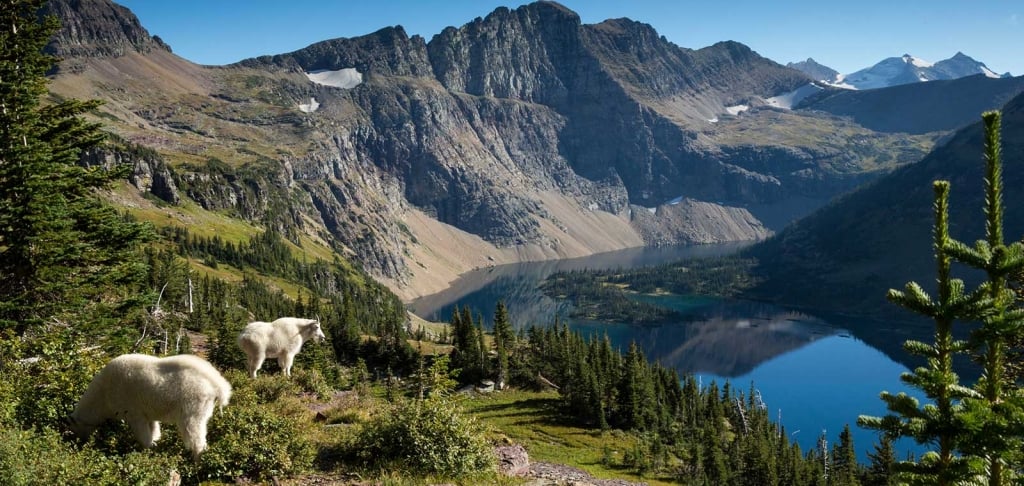 The Perfect Place to Appreciate the Glory of Glaciers
There are few places on the planet as stunning as Glacier National Park. And one could argue that the historic Many Glacier Hotel is the ideal venue from which to appreciate the vast and astonishing landscape. Located in a rugged corner of Montana, inside the park, the iconic hotel lures visitors from around the world, eager to see the disappearing glaciers, hike aside azure-colored lakes and to catch a glimpse of resident wildlife. The secluded, five-story, 214-room gem offers guests a window into the past with old-world style guest rooms and a Swiss Alpine theme within an unparalleled lakeside setting.
PERFECT TIP: Glacier National Park boasts about two dozen active glaciers. Late August and early September, when most of the winter's snow has melted away, is the best time to see the glaciers.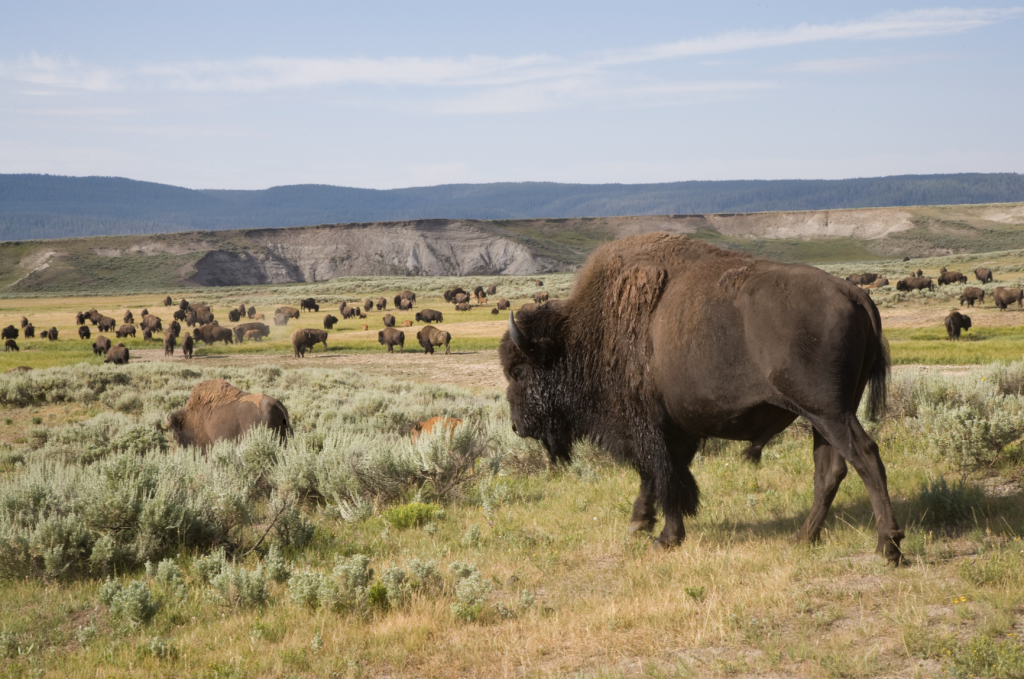 The Perfect Place to Wonder the Wildlife
When you see a gaggle of cars stopped alongside the road, it's your first clue. Other visitors to this storied National Park, America's first, have stopped to ogle what they came for. Perhaps it's a grizzly with cubs, a lone wolf or a moose snacking in the marshy grass. Yellowstone, a nearly 3,500-sq.-mile wilderness recreation area, sitting atop a volcanic hot spot, is a nature lover's nirvana. Beyond the wildlife, visitors come to hike alongside alpine rivers, through lush forests and to marvel at the gushing geysers, most notably, Old Faithful. Book your stay at one of Xanterra's Park Lodges and you'll wake right in the middle of the action.
PERFECT TIP: Yellowstone welcomes visitors year-round. In winter season only, we offer a daily airport shuttle from Bozeman-Yellowstone International Airport to either Mammoth Hot Springs Hotel & Cabins or Old Faithful Snow Lodge & Cabins.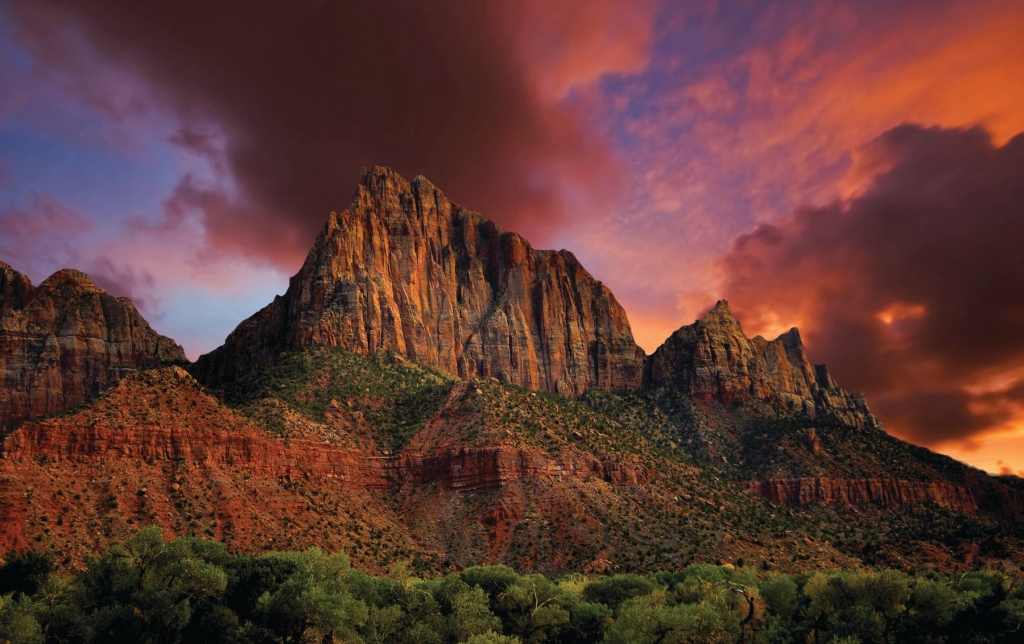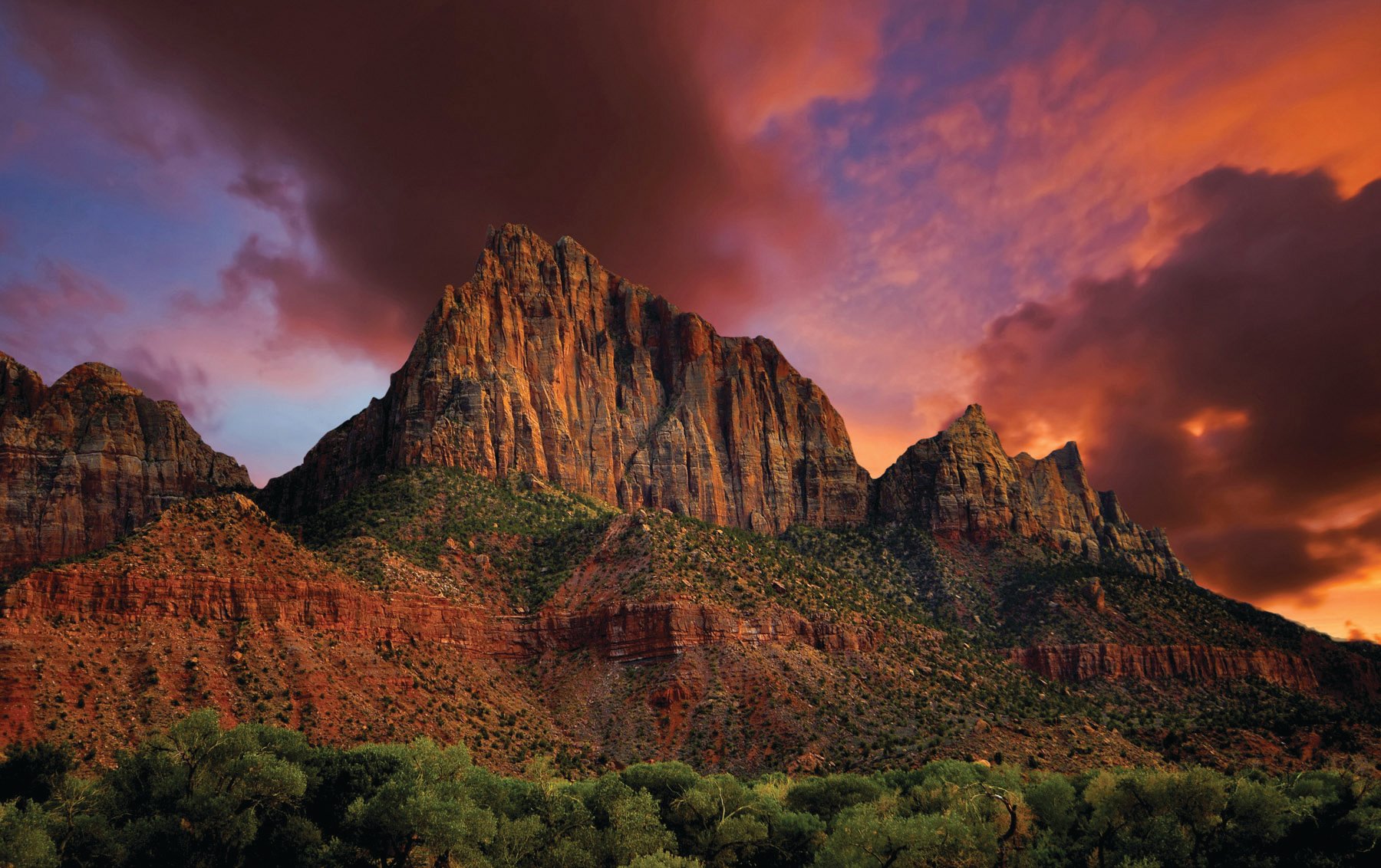 The Perfect Place to Marvel at Mother Nature
Shimmering waterfalls and verdant hanging gardens. Crimson cliffs and emerald pools. Descriptions of Zion National Park rarely do it justice. The landscape is one best experienced up close, wading through the world-famous Narrows or capturing the colorful canyon hues at sunset. Visit to imagine the first peoples who once tracked mammoth, giant sloth, and camel across this southern Utah terrain as you hike, bike or float through the geologic wonder. Make the most of this bucket-list-worthy trip by staying at Xanterra's Zion National Park Lodge, the only lodging inside the park.
PERFECT TIP: Cars are not allowed on roads within the park. Access to trails is via easy hop on-and-off shuttle. Stay at the Lodge and you're steps away from multiple trailheads. The primary shuttle turnout is in front of the Lodge.