Get into the authentic heart of a place by immersing yourself in its local life and culture
Share a conversation, a native dish, or a glass of wine. There's no better way to understand another culture and way of life.Immerse yourself in local life by going off the beaten track. Get behind closed doors and visit the homes of residents, farmers, and merchants in their towns and villages. Share a conversation, a native dish, or a glass of wine. There's no better way to understand another culture and way of life.
Here are four ways to experience a destination as authentically as a local.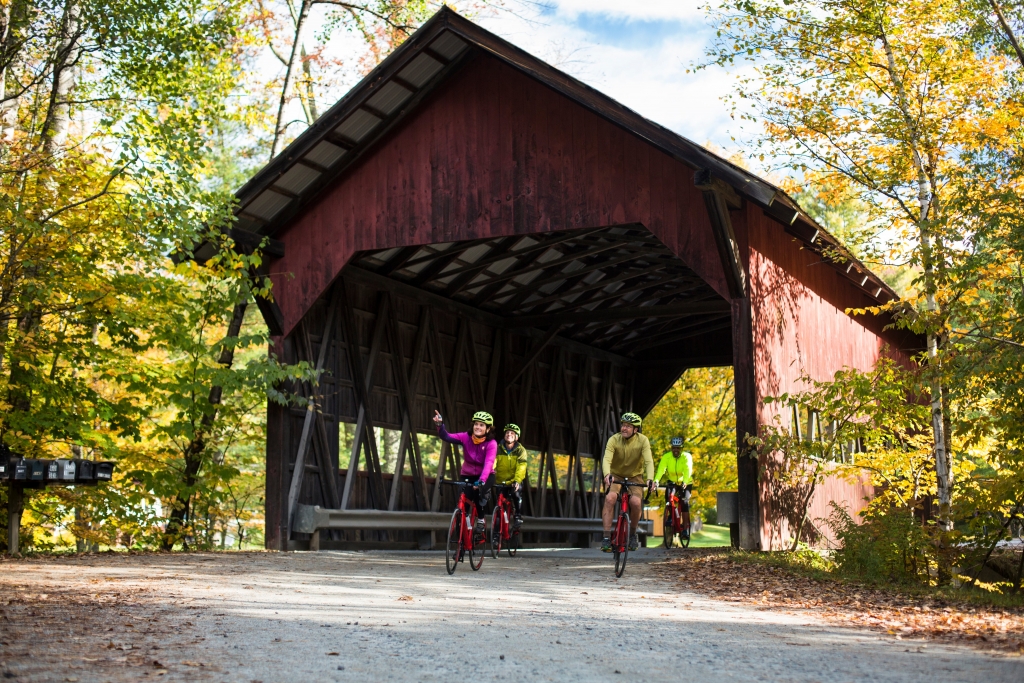 Bike the Tuscan Countryside
Bike along quiet country lanes with VBT's 10-day guided tour, " Italy: The Coastal Villages of Tuscany," and get close to a rich and rustic culture via its welcoming agriturismos, or farmstays. Cycle along the scenic coast where you'll explore medieval hilltop towns and country farmhouses and hamlets while sampling the region's best olive oils and wines. Dine alongside welcoming local hosts for a glimpse of their rural way of life and enjoy farm-fresh cuisine from their organic gardens. Learn how to prepare a typical regional meal from the founder of Cooking in Tuscany at her home. Ride Italy's renowned wine route, the Strada del Vino, tasting varieties of celebrated wines along the way in the land of the famous Super Tuscans. Learn about different pressing methods for the smooth olive oils produced in the region. And pick up some key Italian phrases during a language lesson with your bilingual trip leaders. You'll return home with a deeper appreciation for la dolce vita.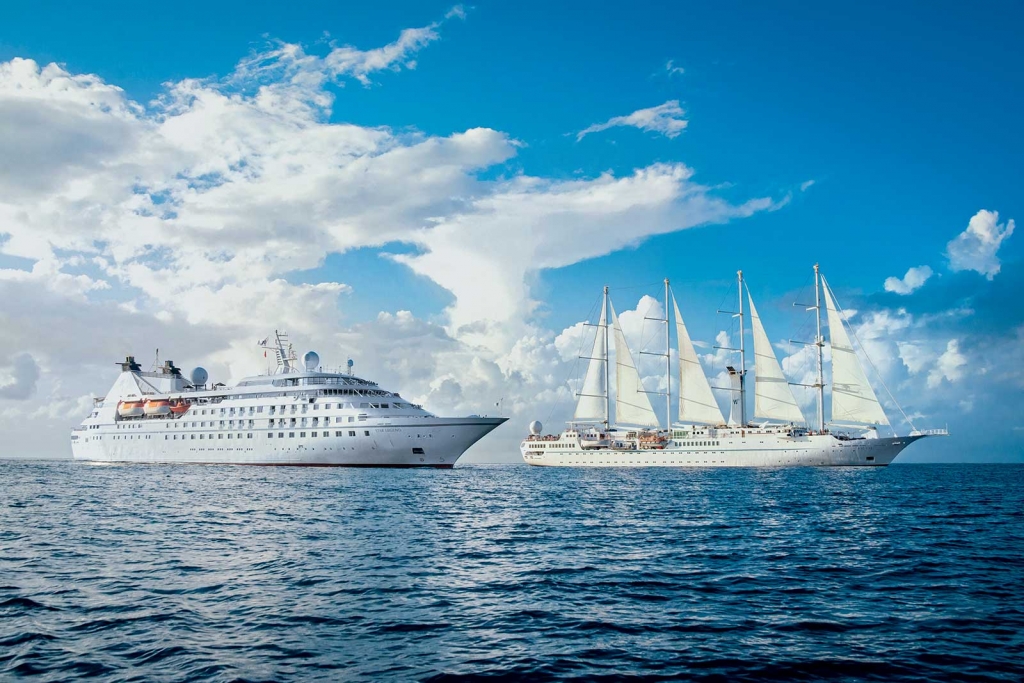 Cruise to Mediterranean Small Ports
Visit small ports and intimate towns away from the big tourist destinations on a 10-day Windstar cruise, " Mediterranean Island Hopping Adventures." With a small ship of no more than 300 passengers as your base, go ashore to engage with local shopkeepers, restaurateurs, and market vendors in a way not possible on a mass-market cruise.
Follow an unforgettable course from busy Barcelona to the silent ruins high above Athens, stopping at an alphabet soup of secret ports along the way: Alghero, Catania, Gythion, Mahon, and Valletta. Savor spicy tapas and fruity sangrias at a Palma de Mallorca beachside café. Delve into Bronze-age catacombs and learn Menorca's strategic importance for Roman and Carthaginian trade. Wander the cobblestone streets of Alghero, Sardinia, stopping in lively shops and cozy tavernas. Visit a Sardinian winemaker's farmhouse and learn about Vermentino, Cagnulari, and Cannonau grapes as you sip blends and vintages. Admire the imposing Greek statues and monuments in the Neapolis Archaeological Park outside of Catania, Sicily. Explore Malta's fortified harbor of Valletta and its Palace of the Grand Masters, unclaimed by centuries of kings and conquerors. Indulge in the signature lemoncello liqueur in gorgeous Amalfi, Italy, made with lemons twice the size of those found elsewhere. Learn how to drink ouzo like a native in Gythion, Greece. After exploring Athens' Acropolis ruins, tuck into grilled gyros paired with cool tzatziki in a café in the Plaka and toast your good fortune.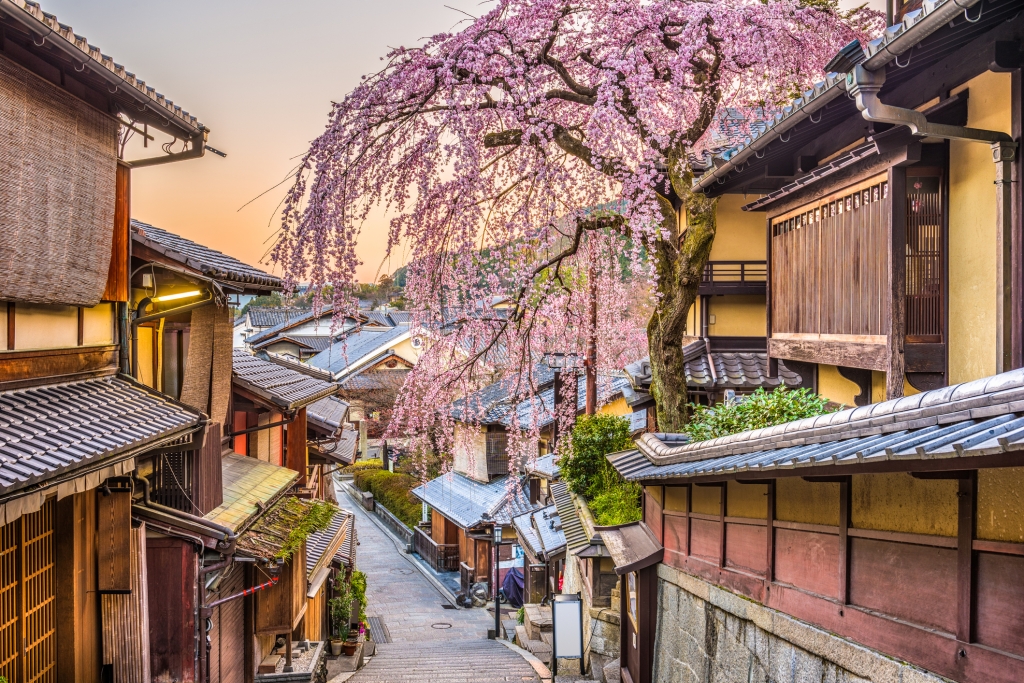 Walk the Back Roads of Japan
Gain a rare insider's insight into traditional Japan on an eight-day guided walking tour with Country Walkers, " Japan: Kyoto, Nara & the Kumano Kodo." Discover the fascinating traditions and historic wonders of this ancient land — from its centuries-old shrines to its vibrant modern cities. Admire tranquil Buddhist temples surrounded by towering skyscrapers or perched on dramatic mountaintops. Take part in a traditional tea ceremony — a practice at the heart of Japanese culture — and sample a lunch of freshly made sushi or a nabemono vegetable hot pot at one of numerous teahouses. Walk in the footsteps of samurai on the Kumano Kodo pilgrimage route. During a temple visit, meet a yamabushi priest and learn the tenets of his often-misunderstood Shugendo sect, which mixes martial arts with rigorous feats of strength. Admire the immense Todai-ji Temple and delight in Nara Park, where over a thousand sacred deer roam free. Marvel at the strict training of geishas at a formal dinner hosted by one in Kyoto's Gion district. While in Kyoto, sample delectable Japanese snacks while wandering the crowded stalls of Nishiki Market. These experiences and more will pull back the kimono on this ancient and fascinating culture.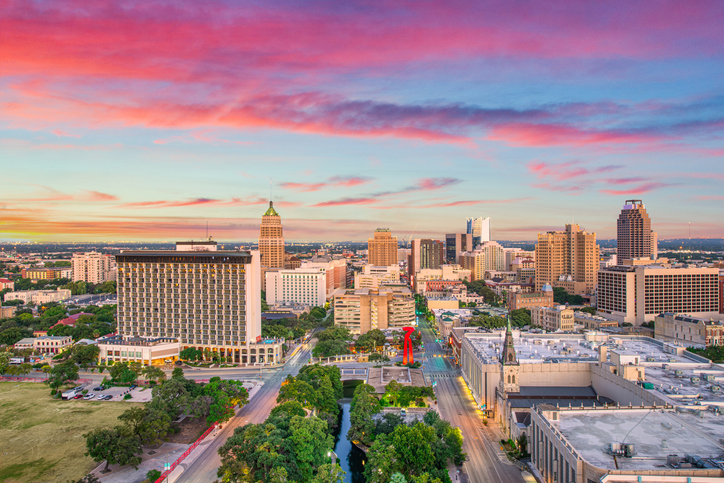 Tour San Antonio and New Orleans
Delve into San Antonio and New Orleans distinctive cuisine and culture on an eight-day coach tour with Holiday Vacations and let chefs, musicians, and artisans share a uniquely American way of life. Start the " San Antonio & New Orleans: Cuisine & Culture" itinerary in San Antonio, Texas, at its two largest missions, San Jose and San Juan, where indigenous Americans will share their culture through music, dance, art, and cuisine. Tour the Sandy Oaks Olive Orchard, known as the Mediterranean of Texas, and discover how olive trees grow. Learn about San Antonio's colorful past from a riverboat captain while floating along the Paseo del Rio canal and during a visit to the landmark Alamo.
On the way to New Orleans, explore Lake Charles, where you will hike the Creole Nature Trail, learn how to make traditional King Cake at the Mardi Gras Museum, check out the only Tabasco production facility in the world, and visit Nottoway Plantation, the South's largest remaining Antebellum mansion. Uncover the essence of New Orleans where the food, music and architecture celebrate the region's Creole and multicultural roots. Picking up tips and folklore from the Creole and Cajun chefs at the New Orleans School of Cooking, cruise the Mississippi on a steamboat complete with live narration and music, take a carriage ride around town, and indulge in a quintessential jazz brunch. Here's to life on the bayou.
How to Explore
VBT Bicycling Vacations offer more than 55 deluxe, small-group bicycling, and barge & sail vacations in 27 different countries and 10 U.S. states. They are the value leader in active biking vacations and have been rated among the "World's Best Tour Operators" by the readers of Travel + Leisure for seven years. Each trip includes all accommodations, many meals, two expert local trip leaders, unique sightseeing and cultural activities, and full van support. Unlike other companies, VBT also includes round-trip international airfare from more than 30 U.S. cities and select Canadian cities for all overseas vacations. Visit vbt.com or call 800-245-3868 for more information.
Recognized by the readers of Condé Nast Traveler on the 2016 Gold List of Favorite Cruise Lines and by USA TODAY readers for Best Boutique Cruise Line, Windstar's fleet of small luxury sailing ships and all-suite power ships with 148 to 310 guests bring you closer to smaller ports and exclusive local experiences around the world. Visit windstarcruises.com or call 888-460-5098 for more information.
For more than 40 years, Country Walkers has provided active, immersive, and unforgettable travel experiences on five continents. They offer two distinct ways to explore: scheduled, small-group Guided Walking Adventures and independent Self-Guided Walking Adventures. On tour, guests enjoy superb local cuisine, first-class guides, fine accommodations, and authentic cultural and natural encounters. Visit countrywalkers.com or call 800-234-6900 for more information.
Holiday Vacations is one of America's most reputable tour companies, with 46 years of experience. As a nationwide provider of air, rail, motorcoach, and cruise guided vacations to more than 65 destinations worldwide, their packages are inclusive of all airfare, fine hotels, meals, and must-see attractions. Expert tour directors handle all travel details, assuring you a carefree and memorable vacation. Visit holidayvacations.com for more information.
For A World of Unforgettable Experiences® available from Xanterra Travel Collection® and its affiliated properties, visit xanterra.com/stories.