Why Savvy Travelers Want to Go to Portugal
How do you say "must visit" in Portuguese? (It's "a não perder.")
If you've been perusing top travel publications in the last year (and, let's face it, we have), you're likely to have noticed one country making frequent headlines: Portugal. Crowned one of the top places to travel in 2016 by Afar Magazine, the tiny Iberian nation has continued its hot streak with a rave review in Conde Nast Traveler (where it was proclaimed one of the "Best Places to Travel in 2017"). Travel + Leisure didn't hedge their praise either, calling it the "Destination of the Year" for 2017.
All these glowing write-ups beg the question: just what makes Portugal so special? Is it a buzzy flash in the pan, or a destination genuinely worth a few days of your time? Our short answer is: it's absolutely worth your time. Below, we've collected four reasons why it's such an exceptional destination. And for our longer answer…well you'll have to try our two new Self-Guided Adventures to experience it for yourself. Trust us: you're going to like the longer answer more.
For details, see Country Walkers' two new Portugal Tours:
Portugal: Sintra & Rota Vicentina
Portugal: Minho & the Douro Valley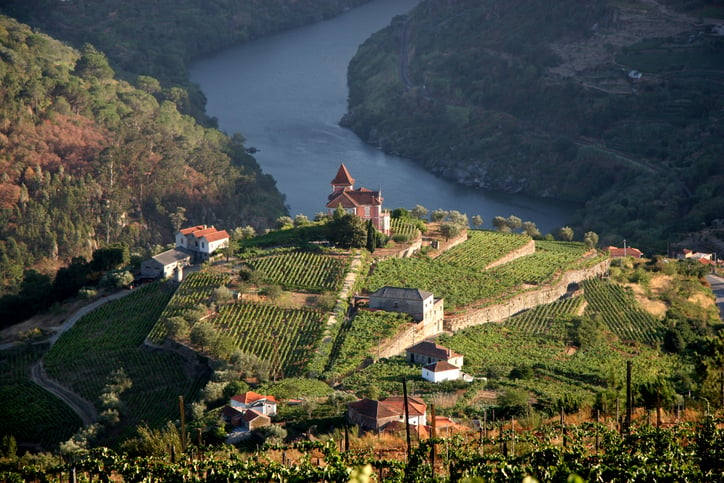 THE WINE COUNTRY
In the Douro River Valley, the clean lines of wine terraces hug brilliant green hillsides, mounting up to dramatic hilltop towns. Here, in the home of Port wine, historic wineries blend age-old traditions with contemporary flourishes and rabelo boats still carry casks to the coastal cities.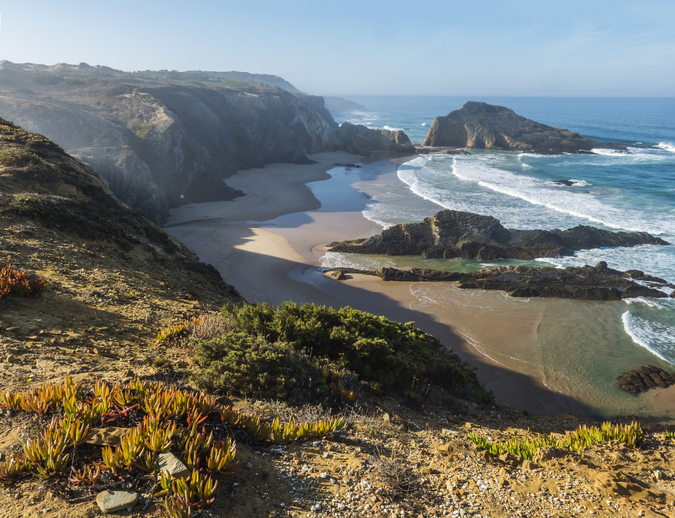 THE COAST
One of Europe's first great nautical powers, Portugal has historically looked seaward…and for a good reason. The fishing villages, beaches, and towering sea cliffs of the country's Atlantic Coast are profoundly beautiful and, beyond a few major cities, largely undiscovered by outside travelers. Strolling along the Rota Vicentina in the Baixo Alentejo region, you'll discover the authentic life of small hamlets and salt-tinged grasslands alive with birds.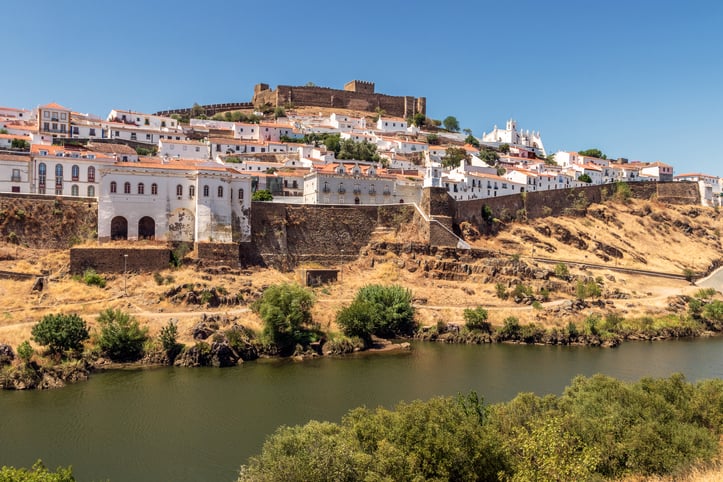 THE STONE VILLAGES
Though Portugal's cities are vibrant modern hubs, its rural villages and towns hearken back to a way of life that has endured for centuries. From the age-old hamlets of the Minho region in the north–where shepherds still tend flocks on the hillsides–to the whitewashed fishing villages of the south–where locals still wear traditional garb and mend their nets on waterfront quays, you'll encounter a charming slowed-down daily rhythm here.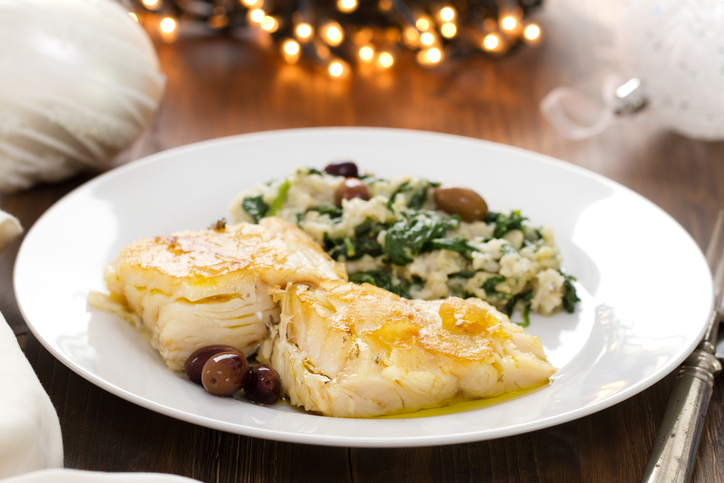 THE CUISINE
By turns sophisticated and rustic, innovative and traditional, Portuguese cuisine encompasses the country's many influences deliciously. Thanks to its huge coastline, seafood like clams and bacalhau (cod) is often on the menu and punchy spices–brought back from the country's former colonies around the world–add a spicy kick to many dishes. Our guests can experience the country's best during a guided foodie tour of Porto with stops at cafés and tabernas (taverns) along the way. Even better, savor a cherished local tradition during a fado show and dinner in Lisbon, when Portugal's acclaimed musical style is paired with local specialties.
For over 37 years, Country Walkers has provided active, immersive, and unforgettable travel experiences on five continents. They offer two distinct ways to explore: scheduled, small-group Guided Walking Adventures and independent Self-Guided Walking Adventures. On tour, guests enjoy superb local cuisine, first-class guides, fine accommodations, and authentic cultural and natural encounters. Visit Countrywalkers.com for more information.