Winter in Glacier Country
Discover the Majesty of Northern Montana in Winter
"Far away in northwestern Montana, hidden from view by clustering mountain-peaks, lies an unmapped corner—the Crown of the Continent." These famous words, written by anthropologist and early conservationist George Bird Grinnell, sparked early interest in the glorious region we now savor as Glacier National Park. Thankfully, Grinnell, along with a small band of enthusiastic naturalists persisted until President Taft preserved the northwestern treasure, bestowing National Park status in 1910. With fewer (camera-toting) tourists on the scene, those who embrace the solace and quiet beauty of a winter landscape are richly rewarded in this season less traveled. Here's how you can take part: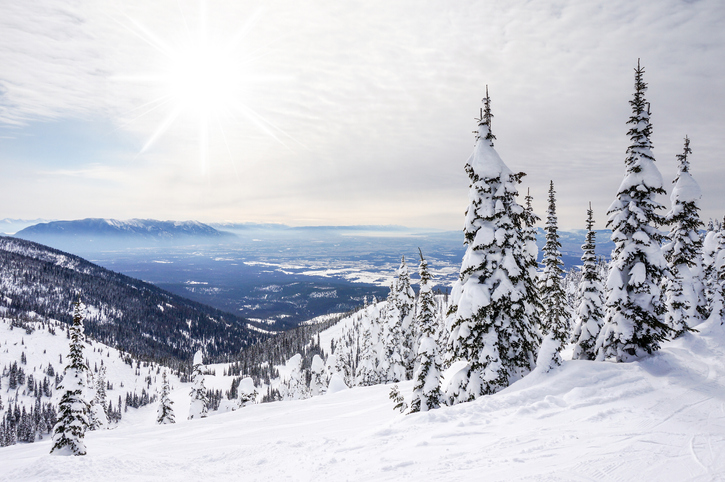 Snowshoe
Strap on snowshoes and head out along the pristine shores of iconic Lake McDonald just inside the gates of Glacier National Park. Search for signs of wildlife, discover the plants and animals of the park, and enjoy the solitude of winter. Take advantage of free, two-hour, ranger-led snowshoe tours to deepen the experience. (Not recommended for children under age 6.)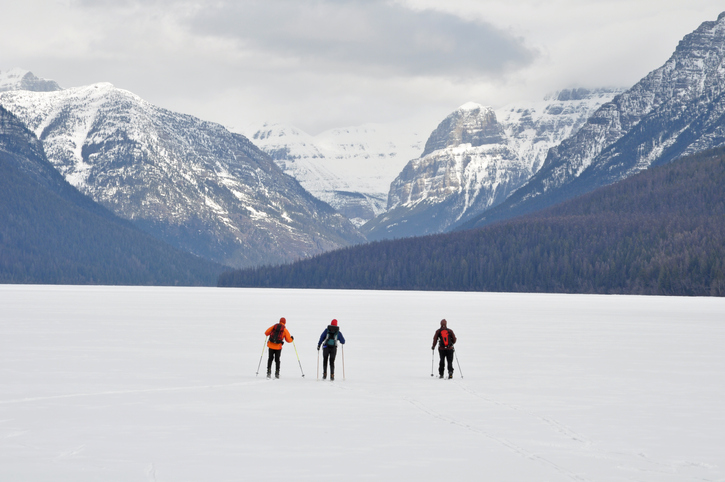 Ski Cross Country
During the snowy season, most of the roads inside the park are closed and thus make for perfect hiking or cross-country trails. For locals, cross-country skiing on the famous Going-to-the-Sun Road is a not-to-be-missed opportunity. There are also popular cross-country ski trails in the Apgar and Lake McDonald areas as well as throughout the Flathead Valley.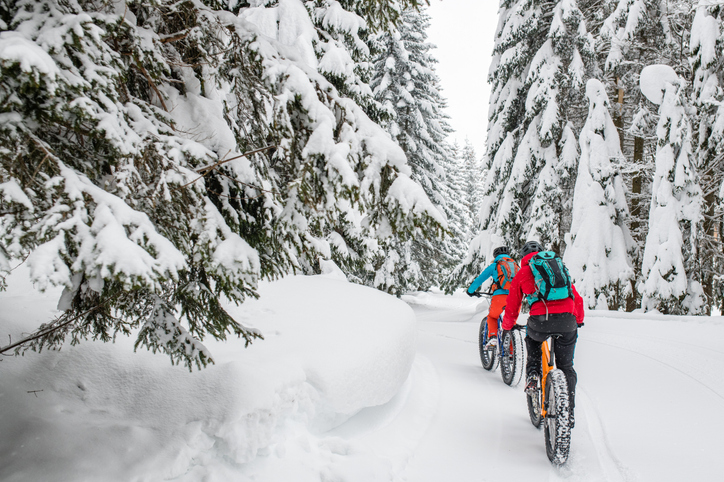 Explore on Two Wheels
Eager to try something new? Fat bikes are gaining popularity as yet another fun way to explore the snow-covered terrain and enjoy the splendor of a Montana winter. (Note: When recreating in the backcountry, always check current snow and avalanche conditions.)

Downhill All the Way
No longer filed away as a locals only scene, Big Mountain at Whitefish Mountain Resort is gaining respect for its own brand of alpine allure. With 3,000 acres of terrain, 105 marked trails, bowl and tree skiing as well as terrain parks, you'll find ample amounts of fresh powder, thanks to an annual snowfall of more than 300 inches. Topping out at 6817 with nary a lift line, it's a satisfying mountain experience for skiers and boarders of all skill levels.At day's end, après like a local at the Bierstube or Hellroaring Saloon, both located in the upper village at Whitefish Mountain Resort.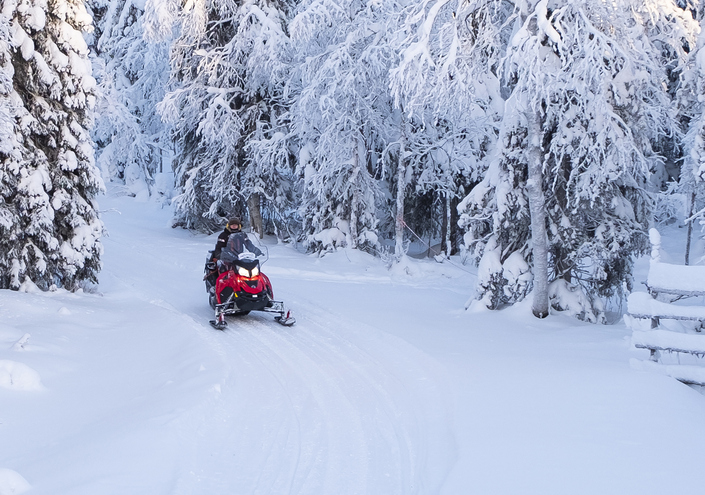 Sled the Flathead Valley
For high-octane adventure, connect with the pros at Swan Mountain Snowmobiling. Seasoned and knowledgeable guides will lead the way through the best of Montana's winter wonderland. Check out Canyon Creek to get schooled on the shadowy snow ghosts of Big Mountain. Or for all-time, big views, head to Desert Mountain, where Glacier National Park and the Great Bear Wilderness will be on display.

Cat Skiing and Cat Snowboarding
Go all in with the team from Great Northern Powder Guides. Up the adventure with backcountry skiing and snowboarding experiences that combine unique terrain, fresh powder and vistas that few are fortunate enough to encounter.

Discover Polebridge
Your scenic drive along the North Fork Road provides stunning views of the North Fork of the Flathead River and the western edge of Glacier National Park. In the eclectic and electricity-free town of Polebridge, stop in to the Mercantile (serving historic Polebridge for more than 100 years) for Huckleberry-infused baked goods, sandwiches and snacks to fuel the remainder of your adventure. Hike or snowshoe along the Camas Road, enjoying the solitude of this wild corner of Montana.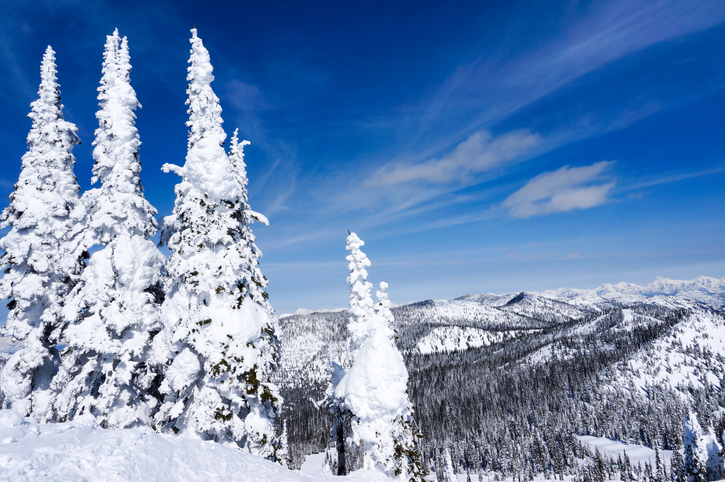 Explore Whitefish
This small town with a big heart is as memorable for the welcome you'll receive from friendly locals as for the natural beauty that surrounds the picturesque main streets. It is said that "success" in this passion-fueled community is defined by mountains climbed, powder pockets discovered or rivers run. So engage the locals for insider tips as you wander along the covered sidewalks, visit local galleries, coffee houses and old-school saloons. You'll also find a surprising number of top-notch restaurants, creative music venues, community theatre and nightlife and wonder why you didn't plan to stay longer.
If You Go

Stay
Located in the heart of Glacier Country, the new Cedar Creek Lodge blends the comfort of a mountain lodge with modern style at the gateway to Glacier National Park in Columbia Falls. Just 20 minutes from the airport (FCA), and a short drive from a wealth of recreational opportunities, Cedar Creek is the ideal base camp for winter exploration.