Year-Round National Parks
The national parks bustle with life and beauty 365 days a year. The trick is timing your visit to the secret season.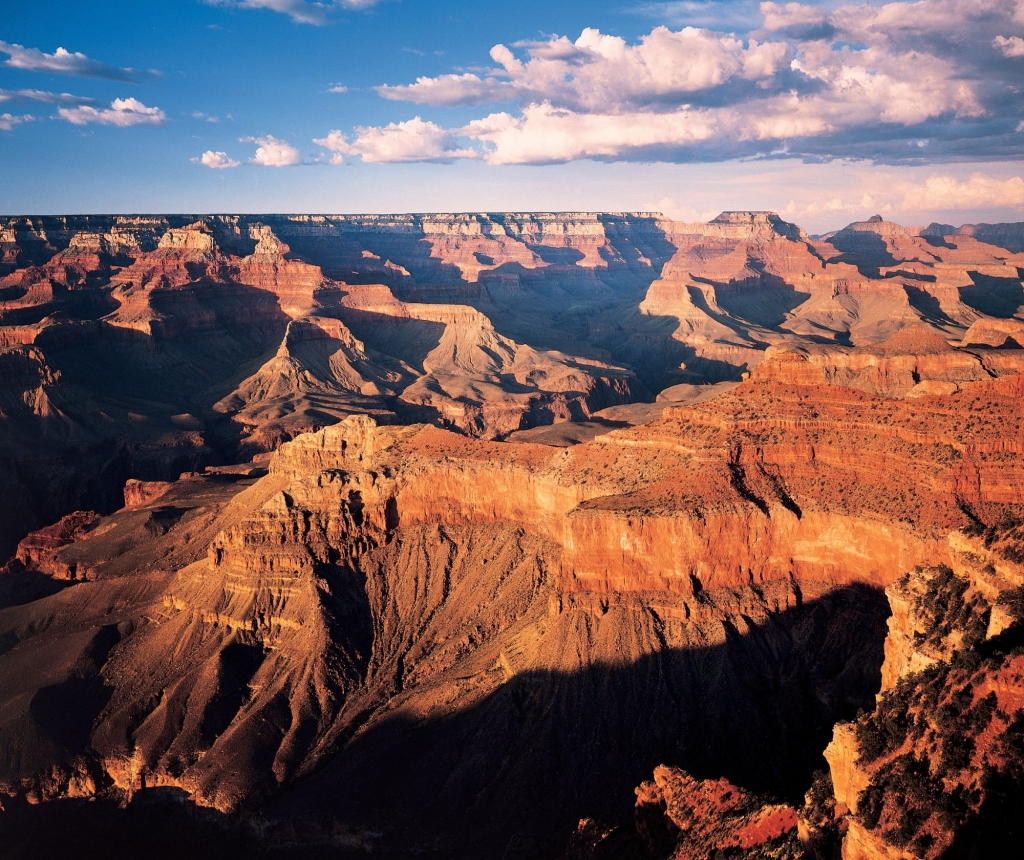 Grand Canyon National Park: Spring
With the arrival of spring, the day-light hours grow longer, the snow begins to melt — and the crowds have yet to arrive. In this temper-ate "Goldilocks Zone" — not too hot, not too cold — the timing is perfect for exploring the Grand Canyon on foot.
"One of my favorite sights is when there's a late snow shower in the spring…because the canyon takes on an entirely different look," says Mia Bell, general manager of the South Rim of Grand Canyon National Park. "And if you're fortunate enough to be here when the cactus flowers are in bloom, you'll be amazed at their beauty."
That floral display is rivaled by something that still astounds Bell: the famous "canyon inversion."
"It's one of the most unforgettable scenes you'll ever see," she says. "In certain conditions in the spring, the canyon will be filled with fog — clouds, really — which may leave only just the tops of the rock formations visible. Photographers love to shoot this surreal scene. It's like a soft blanket has been stuffed into every curve and fold of the Grand Canyon."
When you enter Grand Canyon National Park, you're entering a 1.2 million-acre nature preserve with dozens of unique and native wild-life species. Spring is the perfect time to view these animals and, often, their newborns.

Glacier National Park: Summer
With 762 lakes, 563 streams, and more than 25 named waterfalls, summer is the perfect time to enjoy the pristine water features and mountain landscapes of Montana's Glacier National Park. The picture-perfect mountain waters host canoeing, kayaking, paddleboarding, boating, and fishing. With peak staffing this time of year, take advantage of guided tours and ranger-led activities, whether by foot, boat, or horseback. And summer is the only time travelers can access the famous "Going-to-the-Sun Road."
This spectacular 50-mile, two-lane road spans the width of Glacier, crossing the Continental Divide at Logan Pass, a 6,646-foot summit. Traveling this road — named to the National Register of Historic Places in 1983 — you'll experience every terrain the park has to offer. Finally, with kids on summer vacation, Glacier offers myriad outdoor activities for city slickers and avid adventurers alike. Whether it's backpacking experiences or stand-up paddleboarding, the park offers expert instruction for all levels during the June-September months.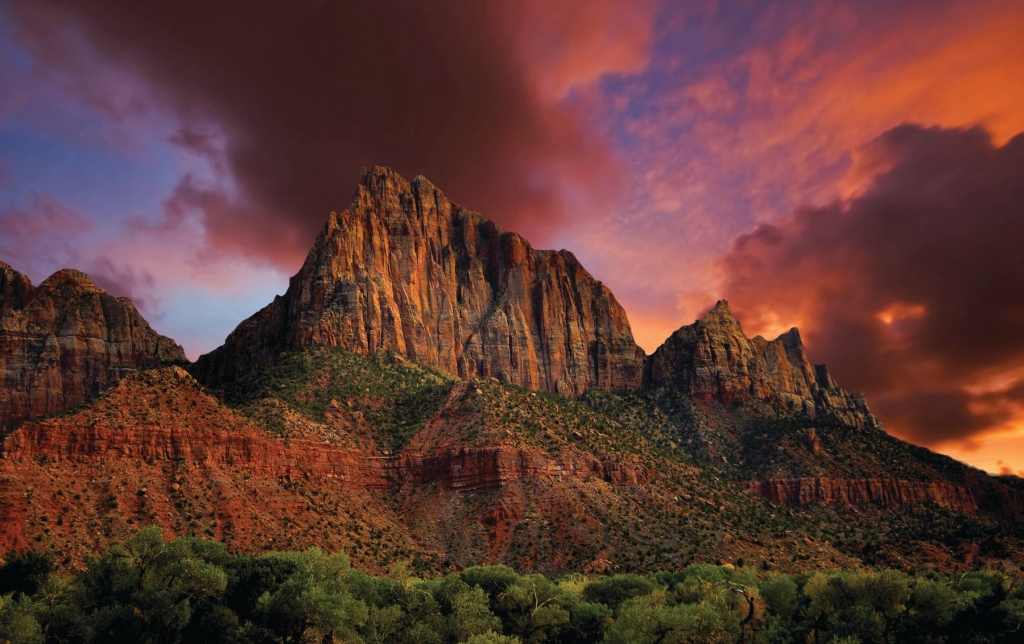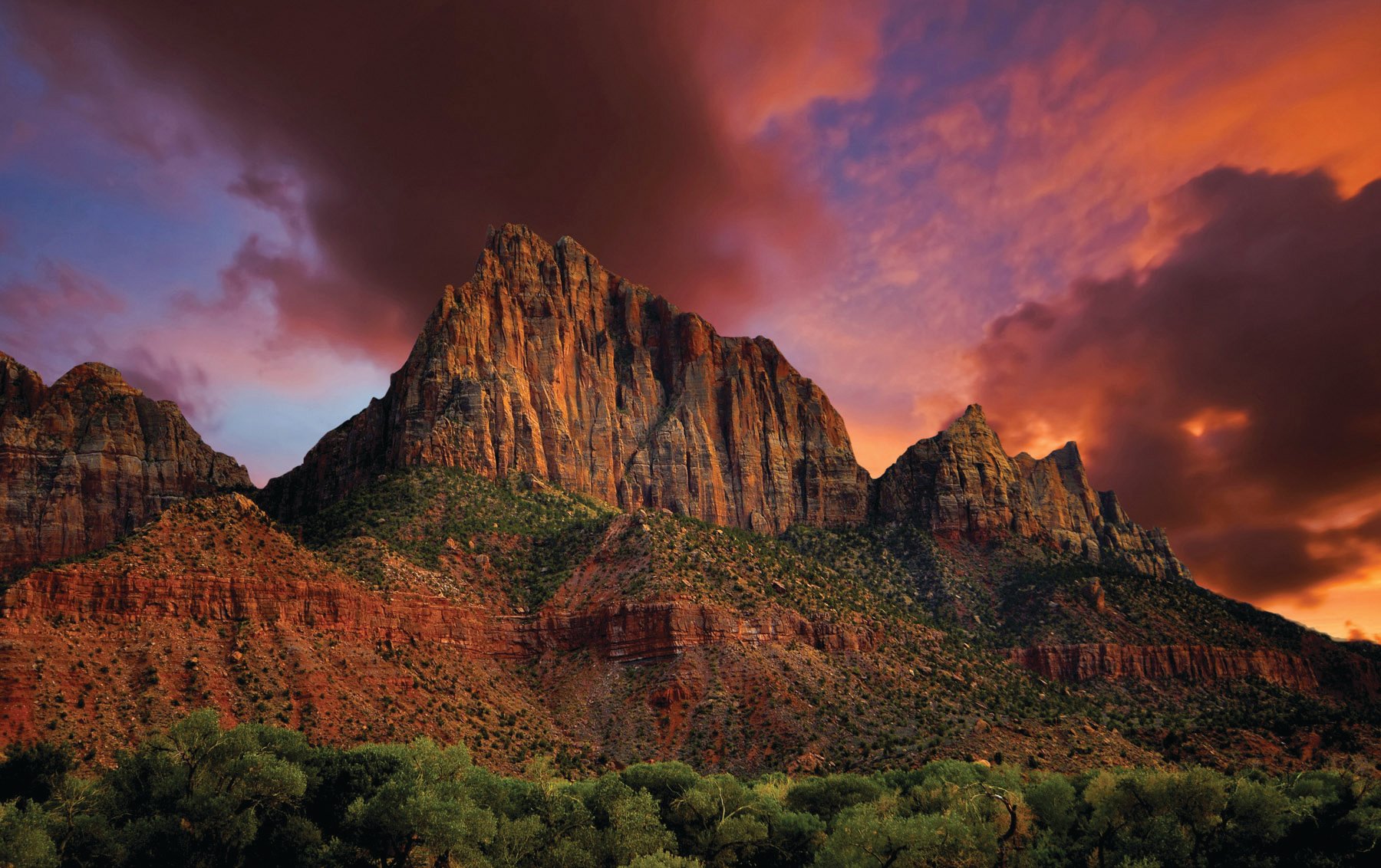 Zion National Park: Fall
The Utah canyons are never more colorful than in fall. From September to November, witness a riot of color — amber, red, orange, and yellow — accenting the landscapes and rocky cliffs. Autumn is a special time in Zion as the crowds dissipate and the temperatures cool off, affording visitors a more relaxing visit in the park. Whether on foot or by car, this is the ideal time to explore the park and seek out the unique rock formations and natural arches.
Fall is also the best time to visit the famous Emerald Pools. Easy to access but exceptional to experience, these algae-tinged waters lead to a 110-foot waterfall. But you can let the massive rock formations and geological sites anchor your itinerary. From the vast Towers of the Virgin to the narrow peak of Angel's Landing, you'll experience some of the country's most breathtaking scenery.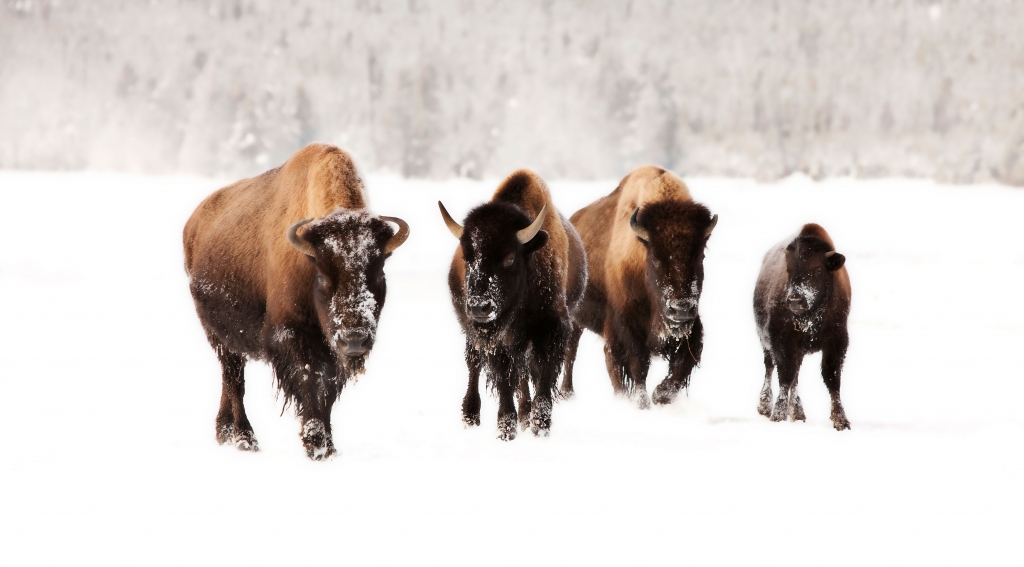 Yellowstone National Park:Winter
Winter brings some of the best wildlife-viewing opportunities in the park, when the heightened contrast against the snowy scenery makes the animals more visible — especially the larger mammals. Although bears take to their dens for a long winter's nap, other creatures are up and about, foraging for food. Plus, their frozen footprints make them easier to track.
While in Yellowstone, watch for bison herds trekking through the snow, their breath steamy in the frigid air. They sometimes convene near the park's thermal features for a steam bath. Yellowstone's famous wolves are in their element in winter. With their woolly coats, long legs, and large fleshy paws, they do well in deep snow.Not up for trekking around yourself? You can always try wildlife watching from the comfort and warmth of a snowcoach. This fleet of adapted 13-passenger Ford vans travels on massive tires, trekking over snow-covered landscapes without sinking.
Finally, cross-country ski and snowshoe tours offer private tours of Yellowstone for any skill level. Exploring the pristine, snow-covered landscape by foot delivers a quiet solitude that will stay with you long after you've returned to the bustle of regular life.
YellowstoneNationalParkLodges.com
For more travel experiences to Beautiful Places on Earth™ available from Xanterra Travel Collection® and its affiliated properties, visit xanterra.com/explore.