Yellowstone in Autumn Will Thrill You!
You can't beat the cooler weather, fewer people, gorgeous colors, and prime wildlife watching
Are you looking for a unique, awe-inspiring experience that can't be replicated anywhere else? Look no further than Yellowstone National Park during autumn. The cooling temperatures, vibrant foliage, and fewer crowds make this a perfect time to explore the region's diverse landscapes, witness its abundant wildlife, and take in breathtaking views like never before. Whether you're an aspiring photographer, nature enthusiast, or just looking for some peace and solitude to enjoy with your loved ones, there's plenty on offer in this stunning corner of America that will captivate and thrill you like never before. From outdoor activities to soaking up the historic atmosphere of Old Faithful Inn, Yellowstone promises unforgettable memories this fall season!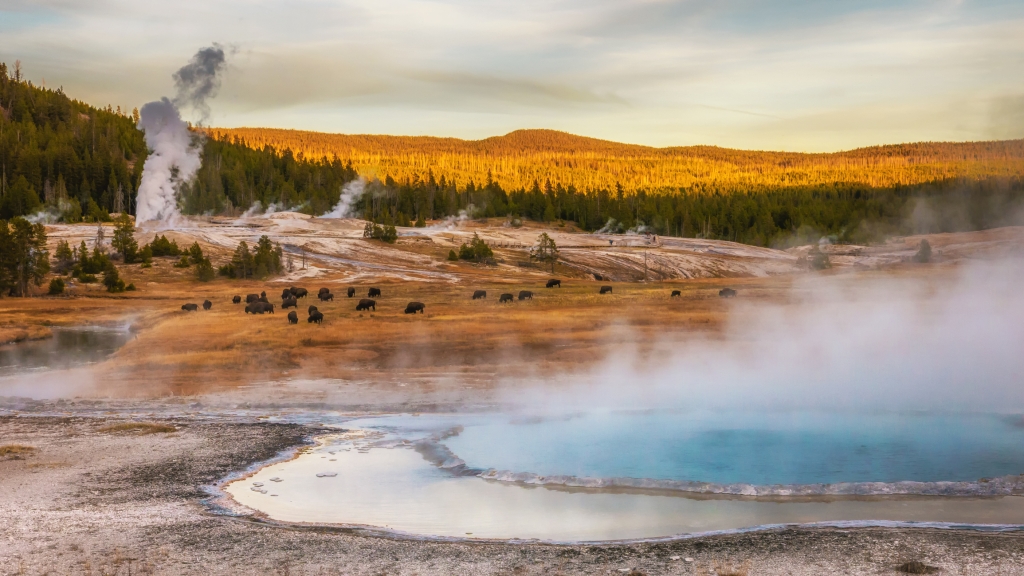 Autumn Appeal
Fall arrives early (late August) in Yellowstone National Park and there's nothing quite like the beauty of fall foliage and crisp autumn temperatures this time of year. As the leaves change from vibrant greens to rich oranges and reds, the landscape transforms into a breathtaking symphony of colors. The cool air is invigorating, and the peacefulness of the park adds to the sense of wonder. Just ask Dylan Hoffman, Director of Sustainability, at Yellowstone National Park Lodges. 
"Fall is my favorite time in the park," he declares. "You see fewer people. The weather is wonderfully cool. You don't have to wake up as early in the fall because the days are shorter and it takes a while to warm up, so you can have an extra cup of coffee. And the aesthetics … the leaves are changing color and there's a crunchiness to all the vegetation. It's a wonderful time to be a fisherman in the park."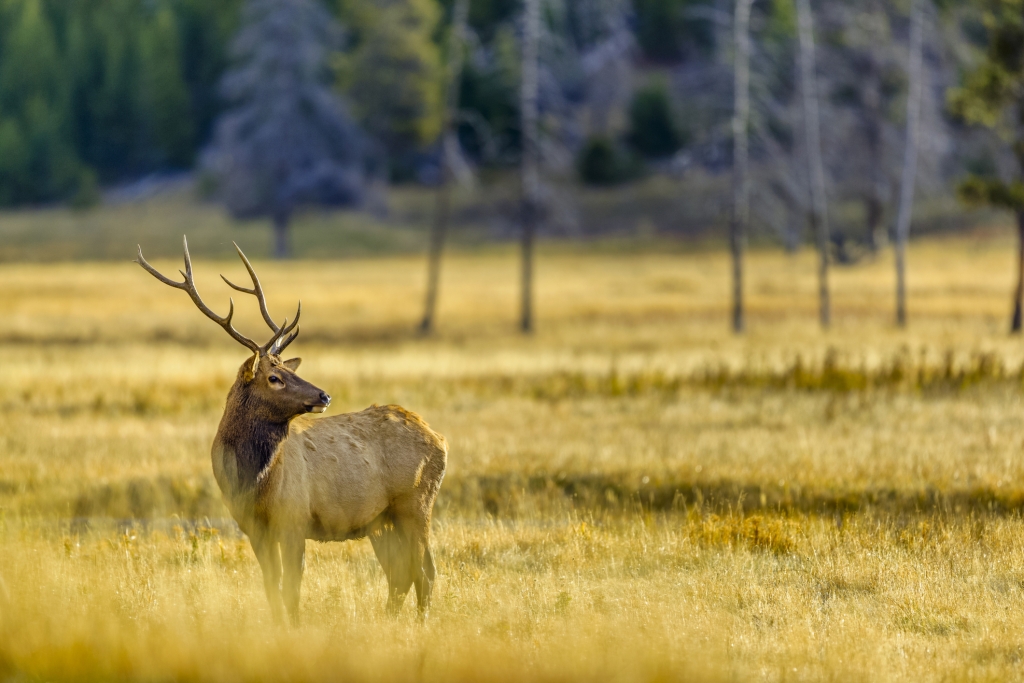 Prime Wildlife Watching
Wildlife watching is prime at this time of year. Mating (rutting) season for bison commences in August while rut season for elk occurs in September. The males vie for female attention by emitting high- and low-pitched bugling sounds, certain to make wildlife watching all the more memorable.
"It's not unusual to see elk fight and spar," says Rick Hoeninghausen, Marketing Director of Yellowstone National Park Lodges. "It's an impressive sight. And they're bugling, so there's audio. There's a music that can be found here that isn't anywhere else."
One of the best spots to witness the elk rut is around Mammoth Hot Springs near the park's northern entrance. Lamar and Hayden valleys are both good bets for seeing bison. And because bulls return to the herds of cows and their young in autumn, their collective numbers are larger.
"In both cases, as wildlife prepares for winter, their coats are growing back, so not only are they active, they're at their physical best," notes Hoeninghausen.
Bears are also more active in fall, as they lumber about, foraging for roots, nuts, and berries to put on fat for their long winter hiatus.
Avid fishers are drawn to Yellowstone's rivers and streams in fall, when brown trout are spawning. Two go-to spots for destination fishers: the Madison and Gardner rivers.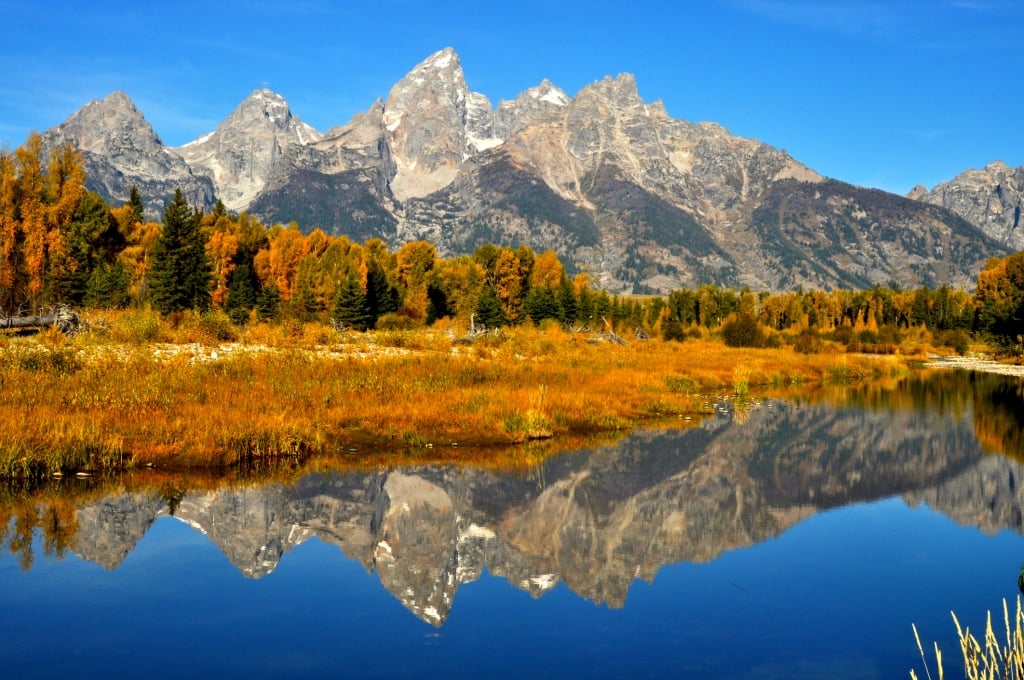 Photography
For photographers, autumn is nirvana. The grasses turn a golden yellow. Deciduous trees and shrubs reveal their true colors — hues of orange, red, and yellow. Aspen trees turn such a brilliant golden they appear to glow in the sunshine. Days are comfortably cool. But pack layers because temperatures can drop to freezing at night. You might wake up to steam rising off the waterways and a light layer of snow on the surrounding granite mountain peaks.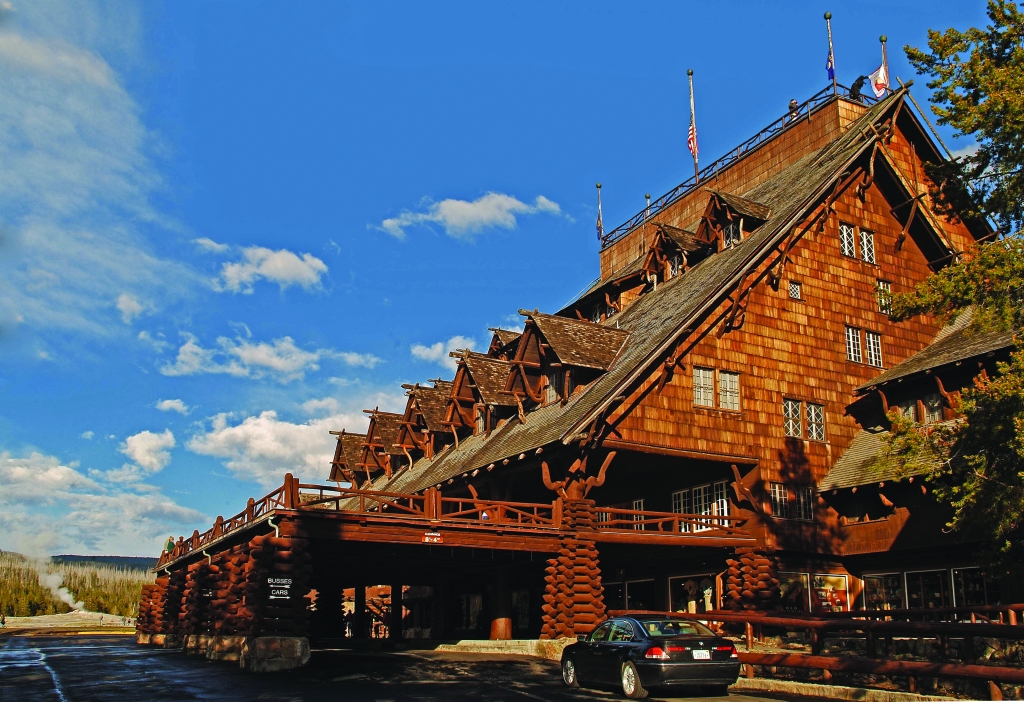 Iconic Lodging Availability
Autumn is the perfect season to book your dream lodging. As visitation drops from the summer surge, it's easier to book your ideal room, and you may even find space in iconic, high-demand hotels like Old Faithful Inn and Lake Lodge Cabins. Be sure to check out the real-time reservations tool that lets you check availability on certain dates at specific lodges.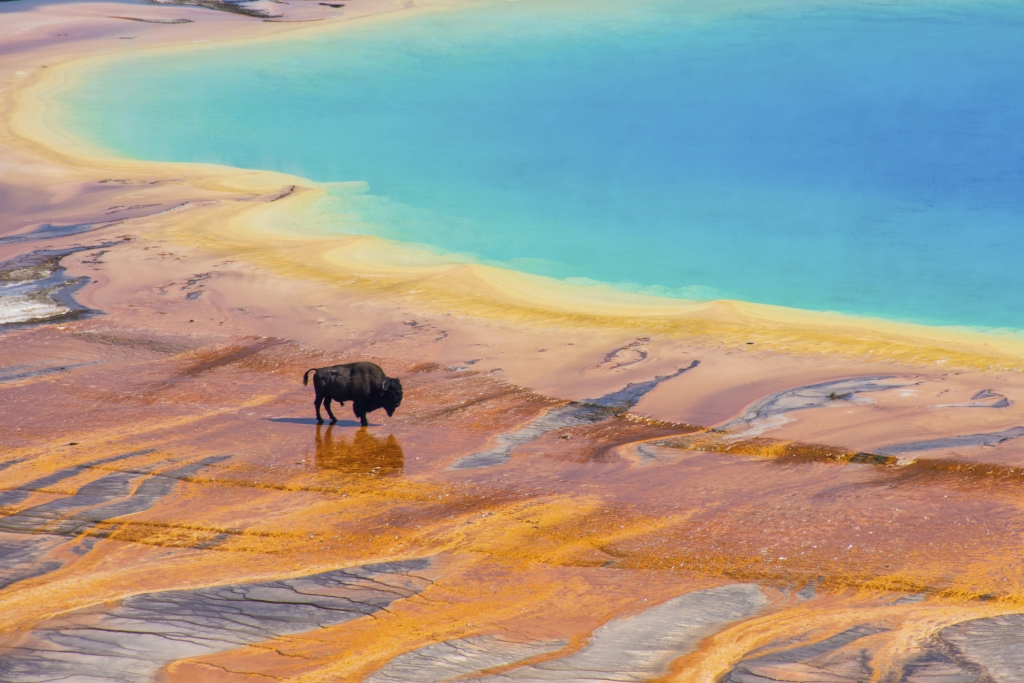 Fall Packages
To maximize your trip to Yellowstone National Park, make sure to check out tours and offerings only available this time of year. Whether you're chasing the changing colors of Aspen, Willow, and Cottonwood trees, witnessing majestic wildlife, or embarking on a hiking tour, there's an abundance of options available at Fall Packages | Yellowstone National Park Lodges to ensure you make the most of this magical season.