Your Travel Bucket List, Revisited
10 unforgettable destinations to add to your bucket list.
Unleash your wanderlust and embark on an unforgettable journey to that enchanted place that has captivated your soul. We all have that one special spot that sparks our imagination and beckons us to explore. Remember flipping through the pages of National Geographic as a child, daydreaming about visiting that place firsthand? It's time to turn that dream into reality and set off on the adventure of a lifetime. So, tell us, what's your ultimate dream destination? Here are a few bucket list destinations that make the top of our list:

1. The Persian Gulf
Experience the surreal wonders of the Persian Gulf – Dubai's Palm Island, Burj Khalifa, Abu Dhabi's exquisite Louvre, and Doha's architectural marvels. Explore breathtaking oases adorned with date palms and enchanting blue-green lagoons. Discover Bedouin villages and souks that ignite your senses with vibrant colors, intoxicating scents, and captivating sounds. Witness the harmonious coexistence of past and present, with desert dunes and the world's tallest skyscraper as your backdrop. Exploring cities along the Persian Gulf is at the top of the list for many, but experiencing this part of the world aboard a Windstar Cruise is the trip of a lifetime. Be one of the first to sail through the Middle East and check this magical land off your list this year!
Explore the Middle East with Windstar Cruises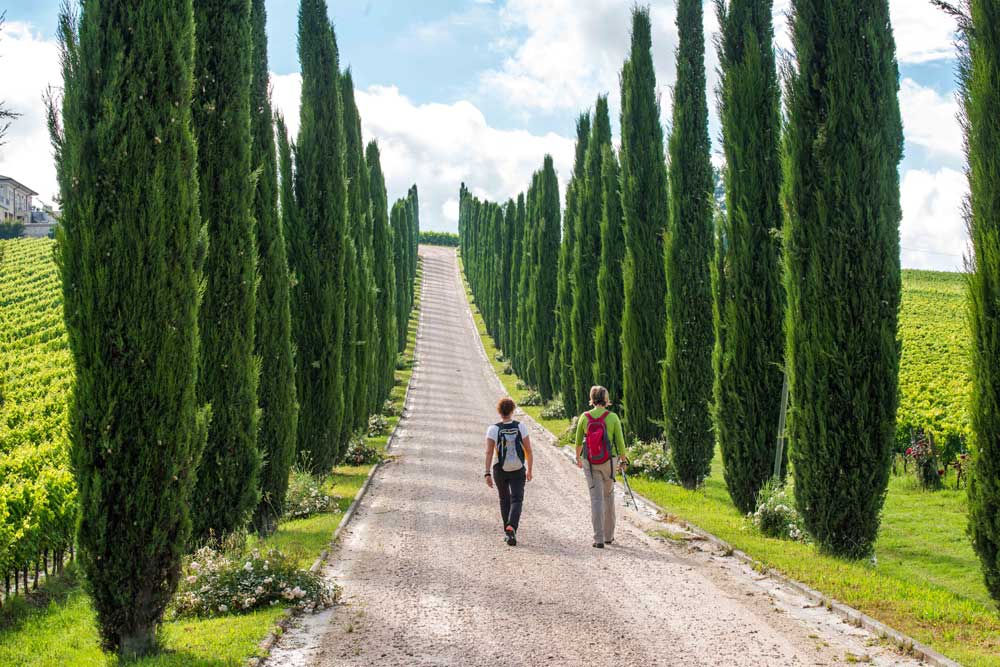 2. Tuscany, Italy
If you're looking for a truly immersive experience on your bucket list vacation to Italy, look no further than exploring Tuscany with VBT Bicycling Vacations. This region is filled with natural beauty, rich culture, and some of the best food and wine in the world. Imagine pedaling through charming villages and rolling hills, taking in panoramic views of vineyards and olive groves, and stopping to taste fresh cuisine and wine. With a carefully crafted route that takes you off the beaten path and into the heart of the region, you'll discover the true essence of Tuscany and its rich cultural history. There's no better way to explore this region than with VBT Bicycling Vacations, offering a range of itineraries for all levels of ability and local, expert guides who will share their knowledge and passion for the area.
Visit Italy with VBT Bicycling Vacations
3. Williams, Arizona & Grand Canyon National Park
Visiting the Grand Canyon is a once-in-a-lifetime experience that will leave you breathless. And arriving at the South Rim of the canyon aboard a historic train is the most unique way to get there. Starting in Williams, Arizona – the last town on the famous Route 66 highway – the iconic Grand Canyon Railway transports you back in time to the golden age of train travel, chugging along a scenic route that takes you through diverse landscapes, from lush forests to high deserts. And that's not all – be on the lookout for thrilling Western entertainment, with the Marshal and daring train robbers making an appearance along the way! As you approach the Grand Canyon, the excitement builds, the anticipation is palpable, and when you arrive you won't be disappointed by the awe-inspiring view of the Grand Canyon. There's a reason it's one of the Natural Wonders of the World.
Visit Williams, Arizona and Grand Canyon National Park with the Grand Canyon Railway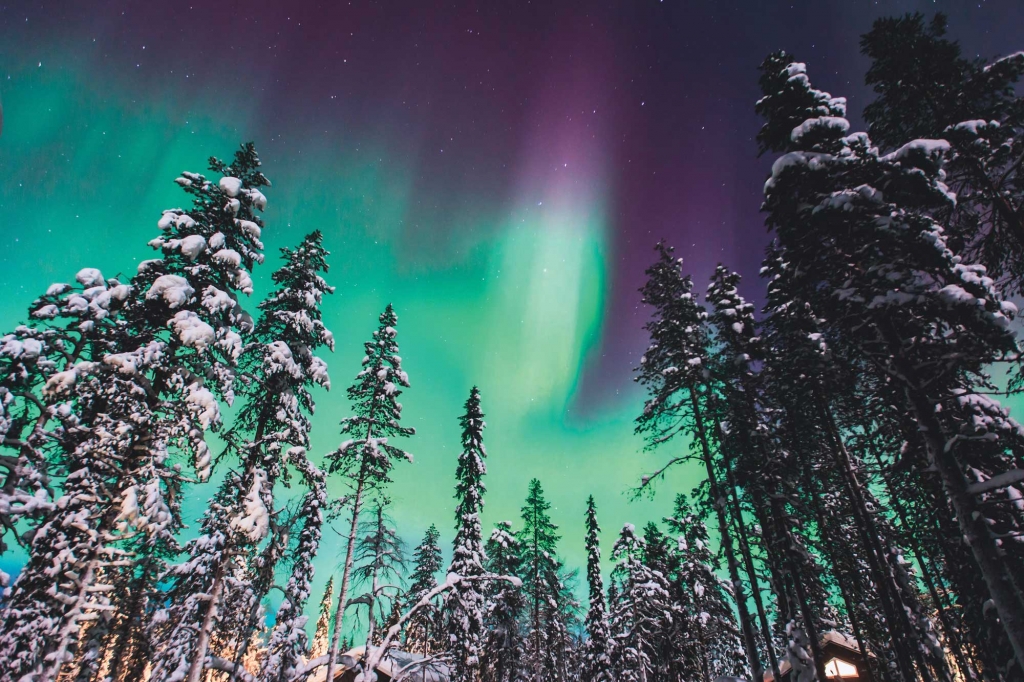 4. Iceland
Are you dreaming of a land of fire and ice, where the sun barely sets in the summer and its northern lights illuminate the sky during the winter? Then it is time to visit Iceland with Holiday Vacations! The island country is full of geothermal hot springs, glaciers, waterfalls, and a unique Nordic culture. Expertly crafted itineraries are designed to give you the most authentic experience possible, from visiting the iconic Blue Lagoon and wandering through the charming capital city of Reykjavik, to venturing out into the countryside to witness the Northern Lights. With a wide variety of activities to choose from, including glacier hikes, volcano tours, and whale watching, there's something for everyone.
Visit Iceland with Holiday Vacations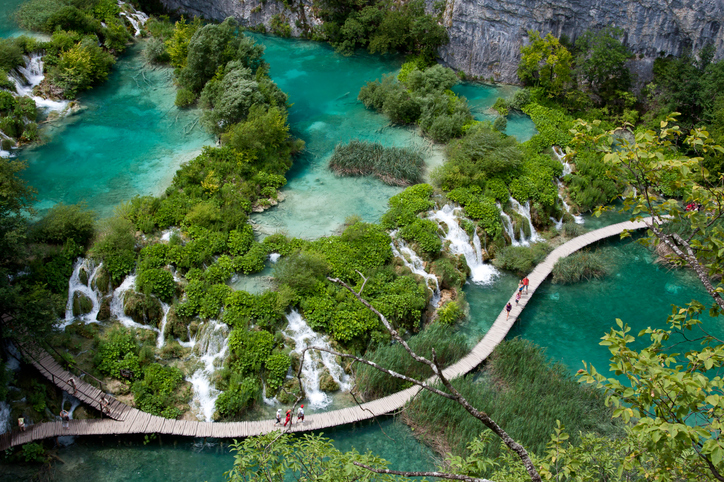 5. The Dalmatian Coast, Croatia
Croatia's Dalmatian Coast is a stunning destination that simply must be experienced. With its crystal-clear waters and charming towns, it's no wonder that hundreds of thousands of visitors flock to the region every year. If you're looking for a vacation that combines both relaxation and an immersive cultural experience, Country Walkers provides an exceptional opportunity to explore this part of Croatia in style. Whether you're trekking through villages steeped in Greek, Roman, and Venetian history or island hopping and savoring fresh seafood by the sea, there's no limit to the memories you'll make in this incredible part of the world.
Visit Croatia with Country Walkers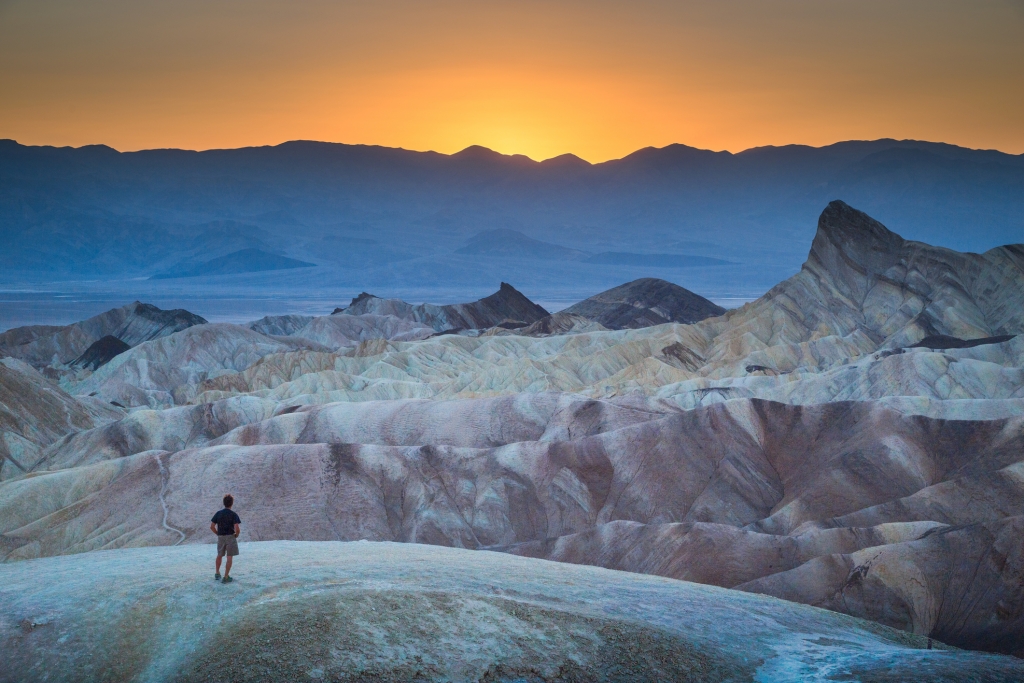 6. Death Valley National Park, California
Located in eastern California, the lower-48's largest national park offers awe-inspiring views of geological formations, desert dunes, and majestic mountain ranges. From Badwater Basin, the lowest point in North America, to Dante's View, the highest point in the park, you will witness stunning contrasts between the other-worldy landscapes. With over 3 million acres of wilderness, Death Valley is an ideal spot for hiking, photography, and stargazing. The park also boasts diverse wildlife, including bighorn sheep, bobcats, coyotes, and even the elusive mountain lion. The luxurious Inn and the family-friendly Ranch are perfect spots to return after your adventures in the park. Relax in a natural, spring-fed pool, enjoy a meal at The Last Kind Words Saloon, and check out the old-timey soda fountain and ice cream parlor. Make sure to try the signature date flavor ice cream! 
Visit Death Valley and Stay at The Oasis at Death Valley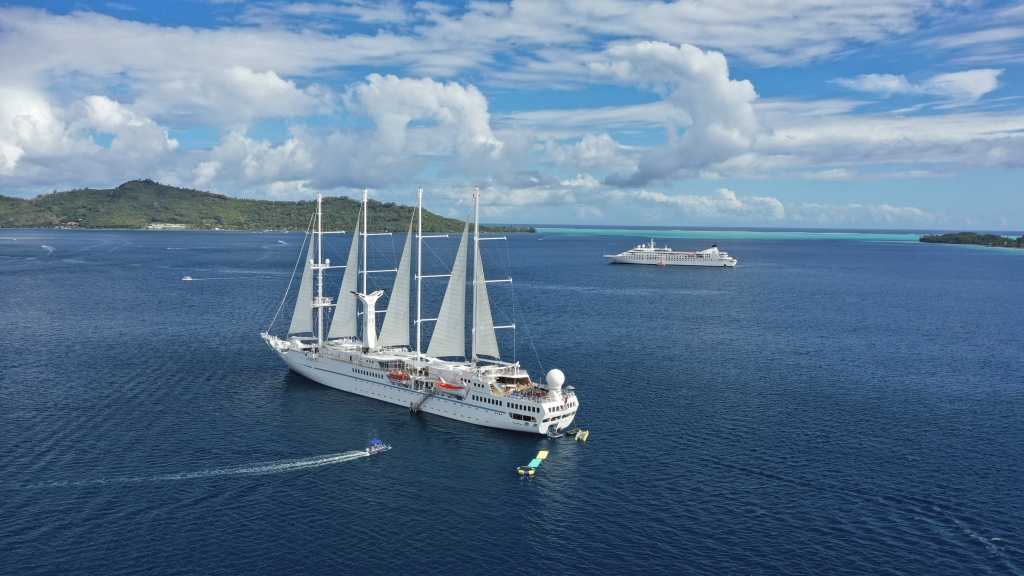 7. Tahiti
Do you dream of sailing through the stunning archipelagos and turquoise waters in French Polynesia? On a luxury, yacht-style Windstar cruise to Tahiti, you'll be cruising in comfort and style. Tahiti's crystal-clear waters and lush landscapes make for a picturesque background as you leisurely sail around the islands. Each day will bring something new to explore, with opportunities for snorkeling vibrant reefs, exploring hidden beaches, and experiencing the local culture. Stay in a romantic overwater bungalow, enjoy fire dancers in Bora Bora, or simply enjoy paradise with a refreshing Mai Tai in hand. With exquisite cuisine, award-winning service, and luxurious staterooms, Windstar Cruises makes your journey an unforgettable one.
Visit Tahiti with Windstar Cruises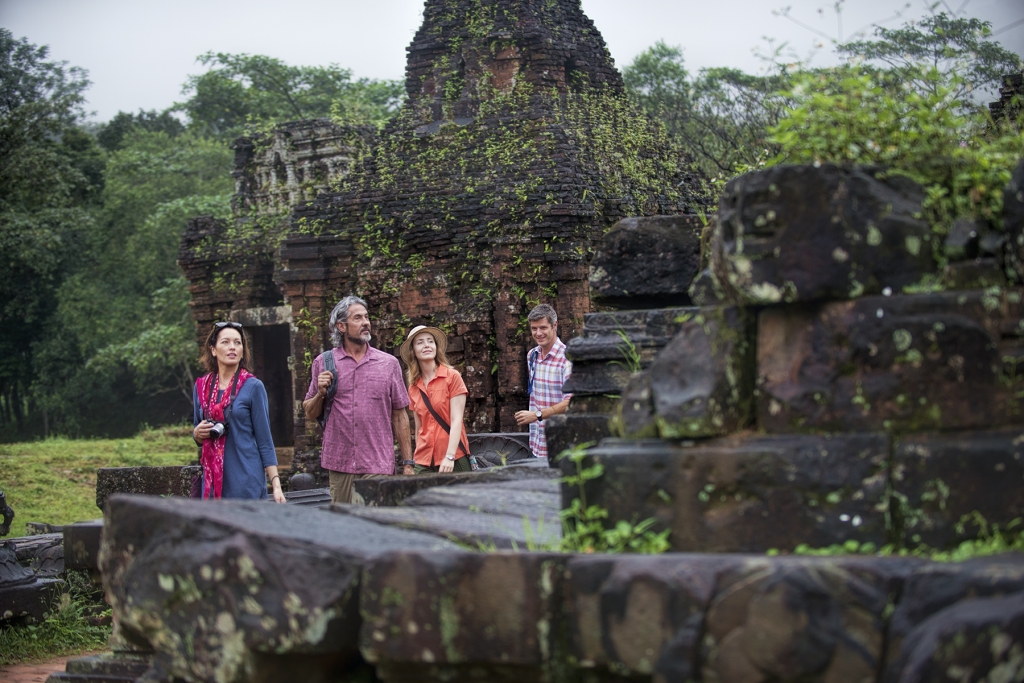 8. Vietnam
Vietnam is a destination that begs to be explored. From the bustling streets of Hanoi to the tranquil rice paddies of the countryside, VBT Bicycling Vacations offers a chance to immerse yourself in the vibrancy and culture of this incredible country. You'll see some of the country's most famous sites, such as the ancient trading port of Hoi An and the awe-inspiring limestone caves of Halong Bay. Along the way, you'll be introduced to Vietnam's rich cultural heritage and indulge in delicious Vietnamese cuisine, known for its fresh herbs, fish sauce, and rice noodles. From the colorful offerings of an open-air market to the intricacies of a traditional water puppet show, there's so much to discover on a cycling tour in Vietnam.
Visit Vietnam with VBT Bicycling Vacations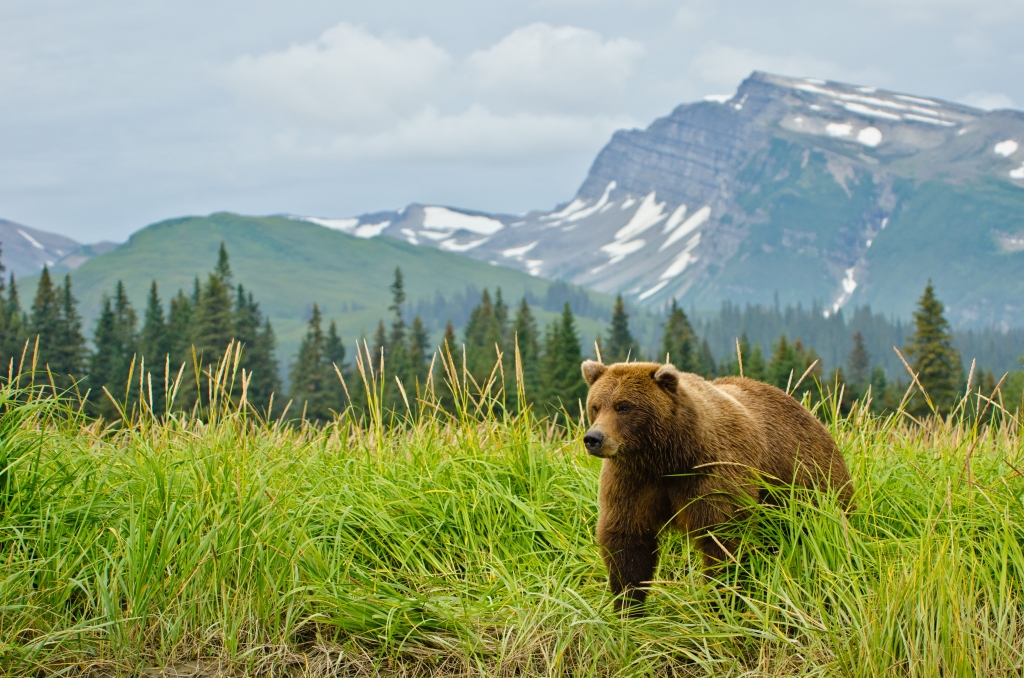 9. Alaska
Alaska is a one-of-a-kind destination that will leave you breathless. Prepare to be amazed as you delve into a world of majestic glaciers and majestic mountains. With incredible tour itineraries offered by Holiday Vacations, you're sure to experience Alaska the way you always dreamed. Their expert guides will not only take you to iconic sites like Denali National Park and the Kenai Fjords but also unveil hidden gems that few others get to experience on a tour of this captivating state. With a plethora of activities to choose from, from whale watching and cooking classes to taking a dog sled ride and witnessing the aurora borealis, there's an extraordinary experience for everyone.
Visit Alaska with Holiday Vacations

10. Yellowstone National Park
Yellowstone National Park is a destination that needs to be experienced to be fully appreciated. Located mostly in Wyoming, but also stretching into Montana and Idaho, Yellowstone is known for its incredible geothermal features such as Old Faithful, diverse wildlife including bears, wolves, and bison, and breathtaking scenery like the Yellowstone Canyon and Mammoth Hot Springs. Whether it's camping under the stars or staying in a cozy cabin, Yellowstone offers a variety of lodging options so you can make the most of your trip. So pack your bags, grab your camera, and get ready to check off that bucket list item!
Visit Yellowstone and Stay at Yellowstone National Park Lodges
For more travel experiences available from the Xanterra Travel Collection® and its affiliated properties, visit xanterra.com/stories.