Fresh Forward Sustainable Food Program
Xanterra gardens contribute toward 70% sustainable food goal.
As a part of Our Softer Footprint sustainability programs, Xanterra is committed to providing guests with sustainable cuisine. Not only is this outlined in our Fresh Forward Sustainable Food Program, but we are proud to also be in alignment with the National Park Service's commitment to provide healthy and sustainable food to national park visitors.
Xanterra Travel Collection®® annually hosts millions of visitors across our unforgettable destinations, providing a wide spectrum of dining options. Guests may opt for a fine dining experience at The Inn Dining Room at The Oasis at Death Valley, share an ice cream cone overlooking a majestic view at Mt. Rushmore, or pick up a picnic lunch for a day exploring the trails at the Grand Canyon.
In considering potential healthy and sustainable food and beverage offerings, Xanterra considers the types of products offered, agricultural methods, processing, packaging, and transportation, as well as the manner in which it prepares, serves and presents to guests. The first step to ensuring high quality, nutrient dense, quality sustainable menu offerings is establishing purchasing standards.
One of the ways that Xanterra provides sustainable cuisine is by growing organic produce in on-site employee gardens. Local food minimizes the need for transportation and packing, while organic growing eliminates the use of synthetic chemicals.
Xanterra employees tend several vegetable gardens including: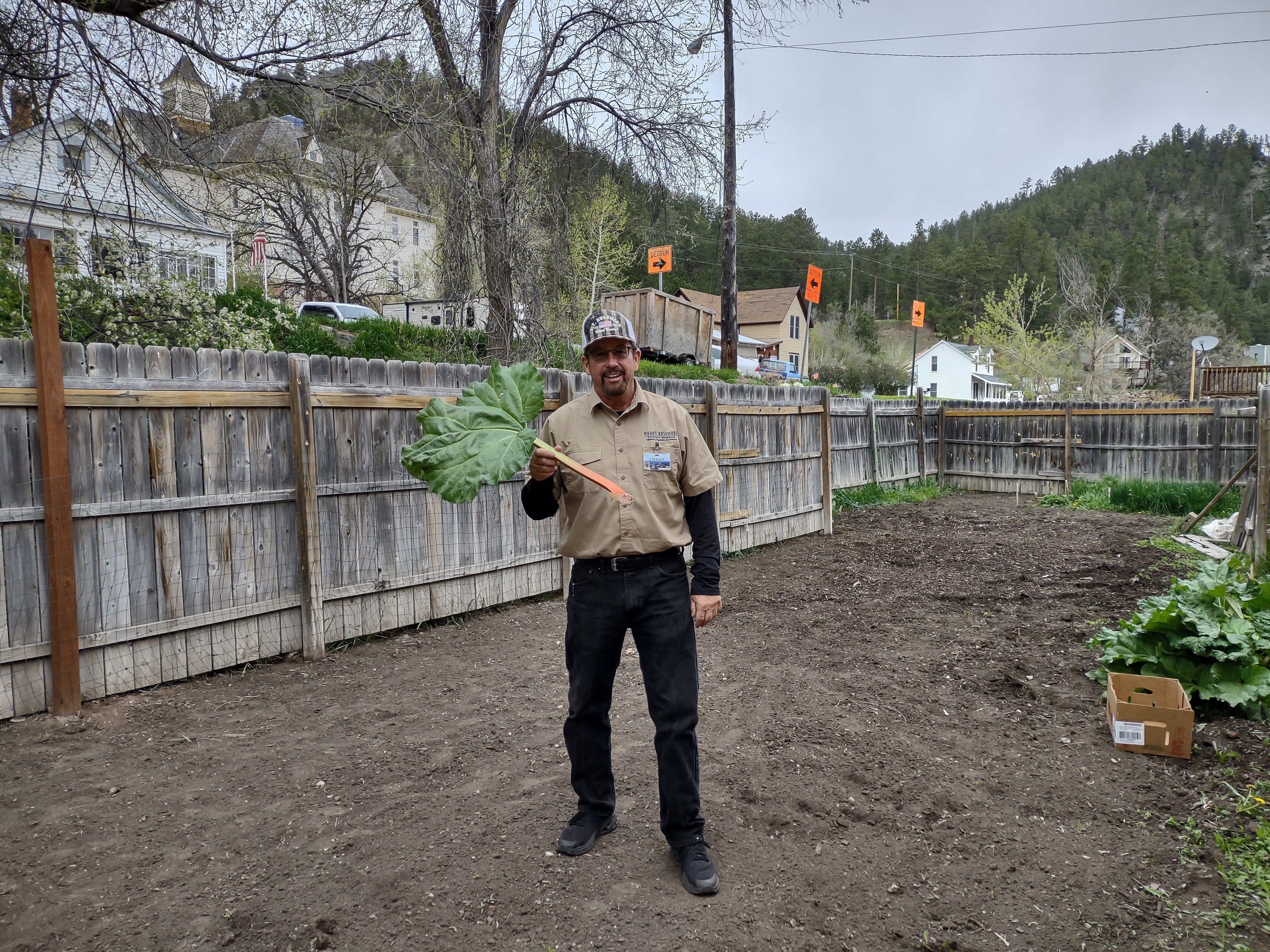 Rushmore Presidential Garden
The Xanterra employees at Mount Rushmore have green thumbs! In addition to serving visitors at Carvers' Marketplace and the Mount Rushmore gift shops, they also maintain a 1,500 square foot garden in the town of Keystone, South Dakota. The project started in 2010, and is housed next to the employee RV Park.
Since its inception, The Presidential Garden has produced 4,971 pounds of fresh vegetables. The project not only provides healthy and sustainable produce for employees and customers to enjoy, it also helps us to prevent over 12,000 pounds of food scraps from our kitchen and employee dining room from going into the landfill each year. Instead, we use the scraps to create compost for the garden.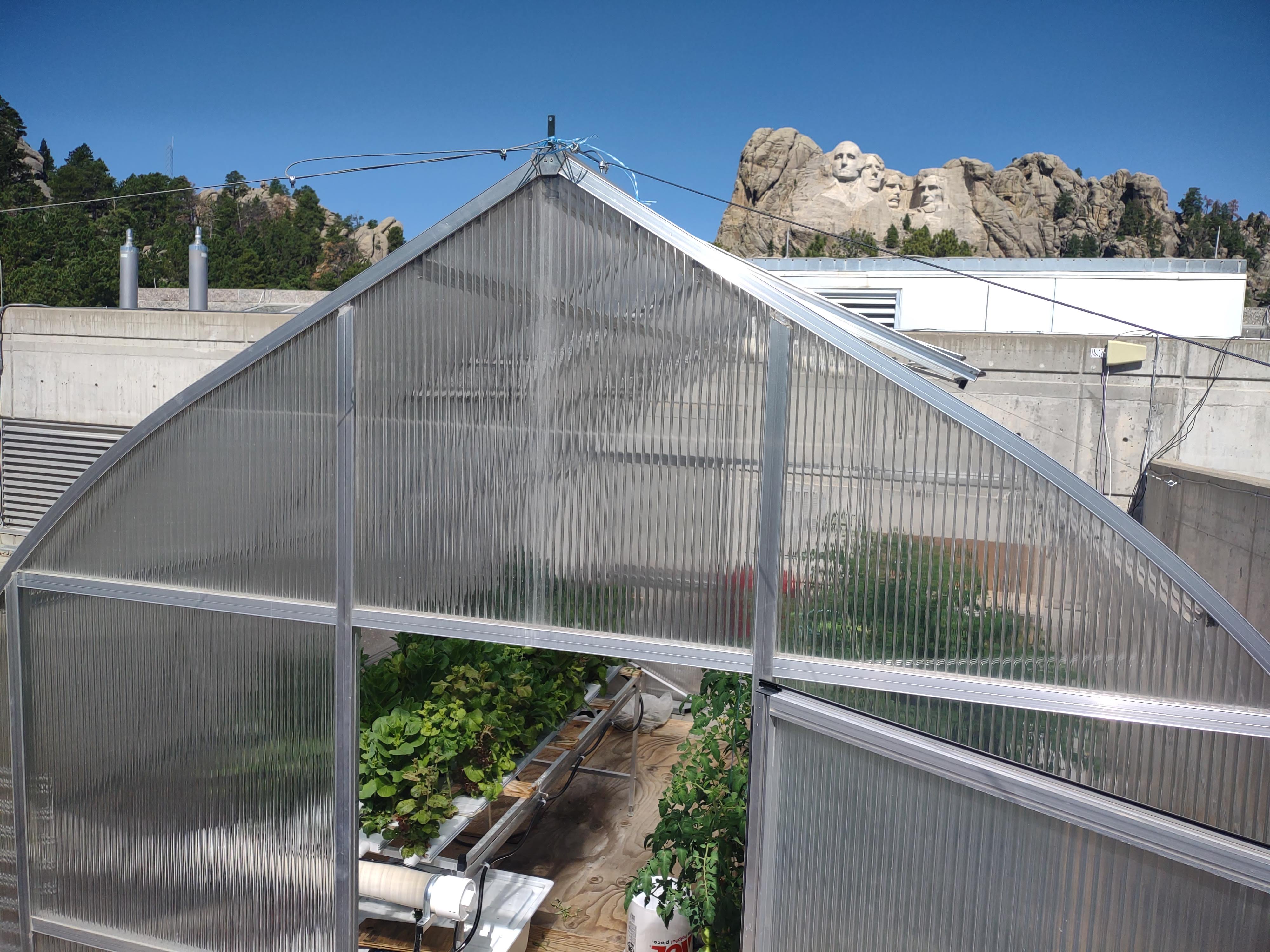 Rushmore Greenhouse
In 2019 Xanterra added an on-site greenhouse to complement the existing garden and take the concept of local cuisine a step further. It is located on the roof of the gift shop, which is connected to Carvers' Café. Hydroponic equipment is being used to grow lettuce and tomatoes.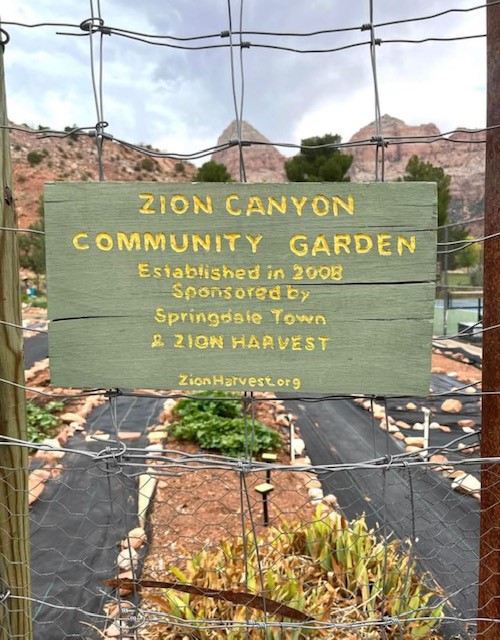 Zion Garden
Harvest is in full swing this year with our local community plot in Springdale. Looking for a way to cool down this summer? Try Zion Lodge's fresh mint mojito! How fresh you ask? The mint used in the mojitos is locally and organically grown in our community plot in town. Feeling hungry after hiking one of Zion's epic trails? Order the famous Kolob Rosemary Chicken made with organic, fresh rosemary grown in the same garden.
Established five years ago, the Zion garden is run by volunteers. We also fertilize all of the community garden plots with compost generated from food scraps from our Red Rock Grill kitchen.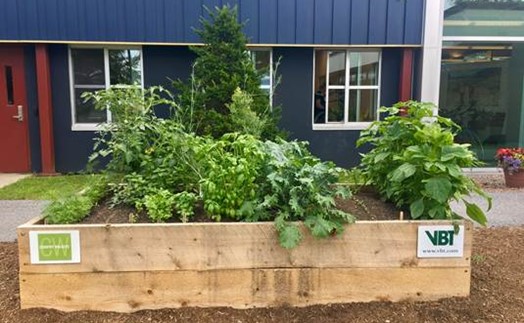 VBT Bicycling Vacations & Country Walkers' Garden
2017 was the first year for the VBT & Country Walkers' office garden. They purchased a 4'x8'x20" cedar garden bed made by a local boy and his father, then used some of the 500 pounds of compost that our employees generate annually to fill and fertilize it. The bounty is available for all of our employees to enjoy.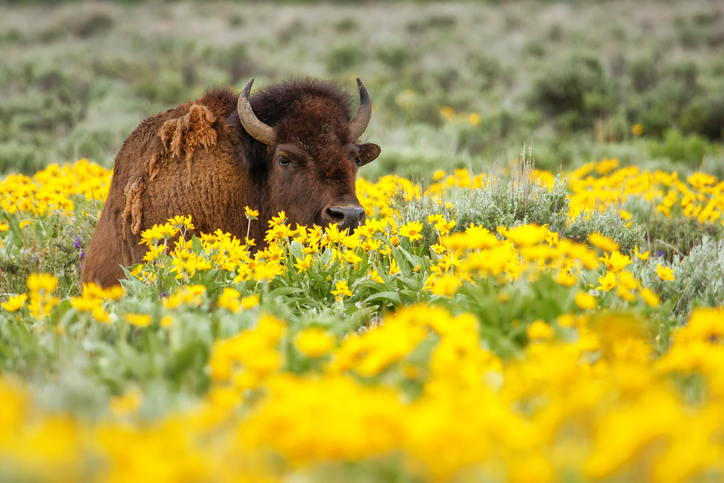 Yellowstone National Park
During the annual Earth Day event at Yellowstone, we give away a 10-yard dump truck full of compost from our food scraps to be used on local gardens. Some of our employees use this on their own vegetable gardens at their residences within the park.
To learn more about Xanterra's sustainability efforts, click here.