Fresh Forward Sustainable Food Program
Xanterra Travel Collection® gardens contribute toward 70% sustainable food goal.
As part of the Our Softer Footprint® sustainability programs, Xanterra Travel Collection® is deeply committed to offering guests sustainable and locally sourced cuisine. Our Fresh Forward Sustainable Food Program is built on a comprehensive framework consisting of six core elements: Culinary Purchasing, Employee Education and Training, Guest Education, Facilities and Services, Community Outreach, and Monitoring Improvement. This framework demonstrates our unwavering dedication to sustainable dining experiences.
Xanterra Travel Collection® takes great pride in aligning with the National Park Service's mission to provide healthy and sustainable food to park visitors. Annually, we serve millions of meals to guests, offering a wide range of dining options. From a fine dining experience at The Inn Dining Room at The Oasis at Death Valley, indulging in an ice cream cone with breathtaking views at Mt. Rushmore, or enjoying a picnic lunch on the rim during a day of exploration at the Grand Canyon, our goal is to provide outstanding, high-quality food that supports local economies, reduces chemical additives, conserves water, minimizes transportation, preserves local ecosystems, ensures humane treatment of animals, and minimizes waste.
When considering potential healthy and sustainable food and beverage offerings, Xanterra carefully evaluates the products, agricultural methods, processing, packaging, and transportation. Additionally, great attention is given to the preparation, presentation, and service of these offerings to ensure a delightful experience for our guests.
Since 2001, we have passionately strived to elevate the portion of our food and beverage procurement that aligns with sustainable and local standards. Our journey began with the objective of reaching 50% in 2005, which we surpassed and raised to 70% in 2016. Xanterra Travel Collection® recently recommitted to this goal, prioritizing products that carry a reputable third-party certification (e.g., USDA Organic, Rainforest Alliance Certified™ coffee, Fair Trade Certified™, non-GMO); are sourced from farmers with strong animal welfare practices (e.g., Certified Humane®, American Grassfed®); are produced by a facility with strong sustainable practices (e.g., B-Corp™ or ISO 14001 certification); and that are produced within 500 miles of our properties.
Our success in procuring sustainable food and other aspects of our restaurant operations has resulted in six of our restaurants being recognized as Certified Green Restaurants® by the Green Restaurant Association®. Among these, five have achieved the highest possible four-star rating, a distinction held by fewer than forty restaurants nationwide.
Additionally, Xanterra Travel Collection® provides sustainable cuisine by cultivating organic produce in employee gardens located on-site. This not only supports local sourcing, reducing the need for transportation and packaging, but also ensures the elimination of synthetic chemicals through organic growing practices.
Xanterra employees tend several vegetable gardens including: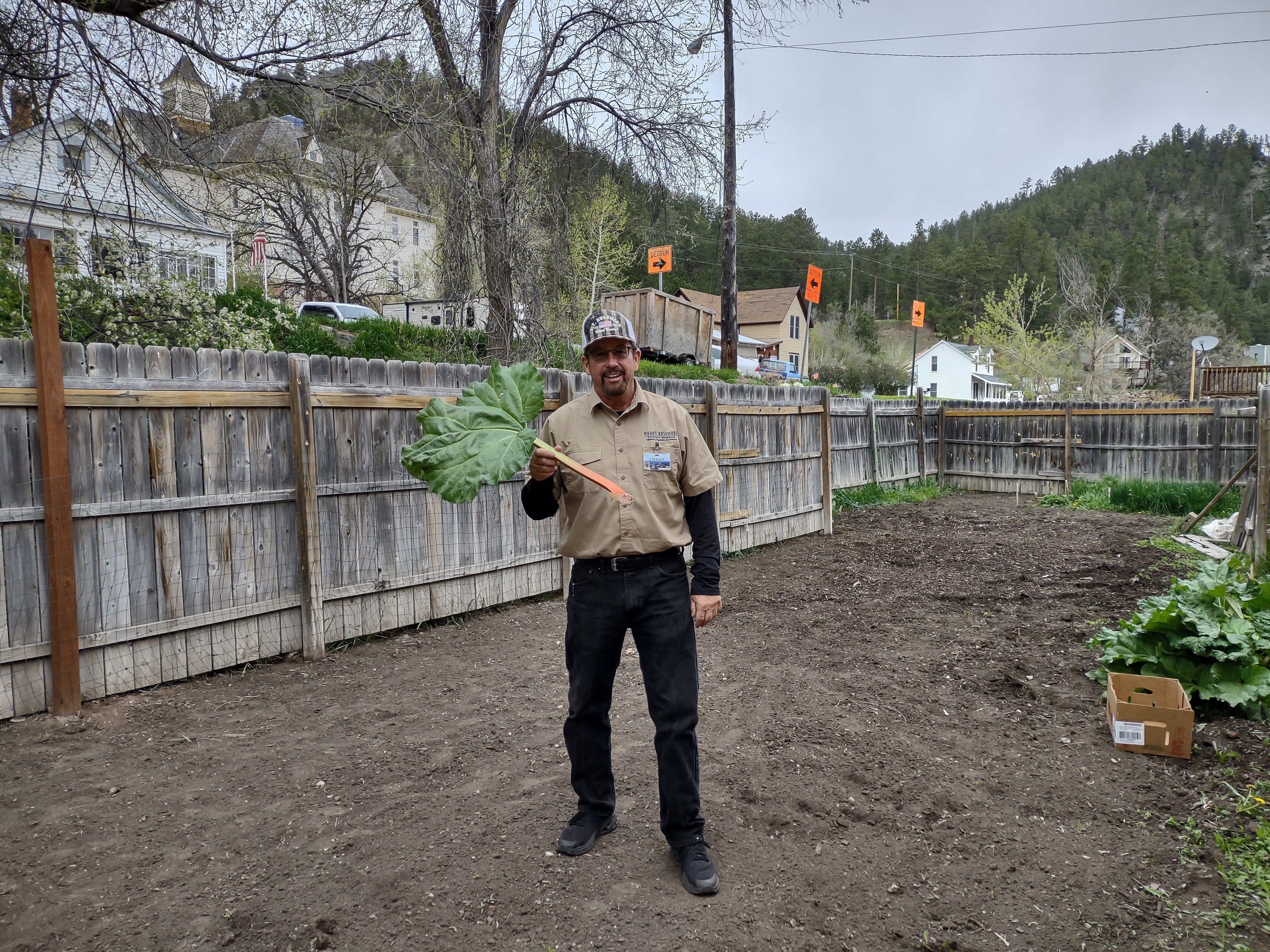 Rushmore Presidential Garden
The Xanterra employees at Mount Rushmore boast remarkable green thumbs! Not only do they serve visitors at Carvers' Marketplace and the Mount Rushmore gift shops, but they also tend to a magnificent 1,500 square foot garden in the charming town of Keystone, South Dakota. This incredible project took root in 2010, taking residence right by the employee RV Park.
Since its inception, The Presidential Garden has yielded over 5,000 pounds of fresh vegetables. This initiative not only provides healthy and sustainable produce for employees and customers, but it also staves off the disposal of over 10,000 pounds of food scraps from our kitchen and employee dining room into the landfill each year. Instead, we repurpose these scraps, transforming them into nutrient-rich compost to nourish the garden and breathe new life into the land.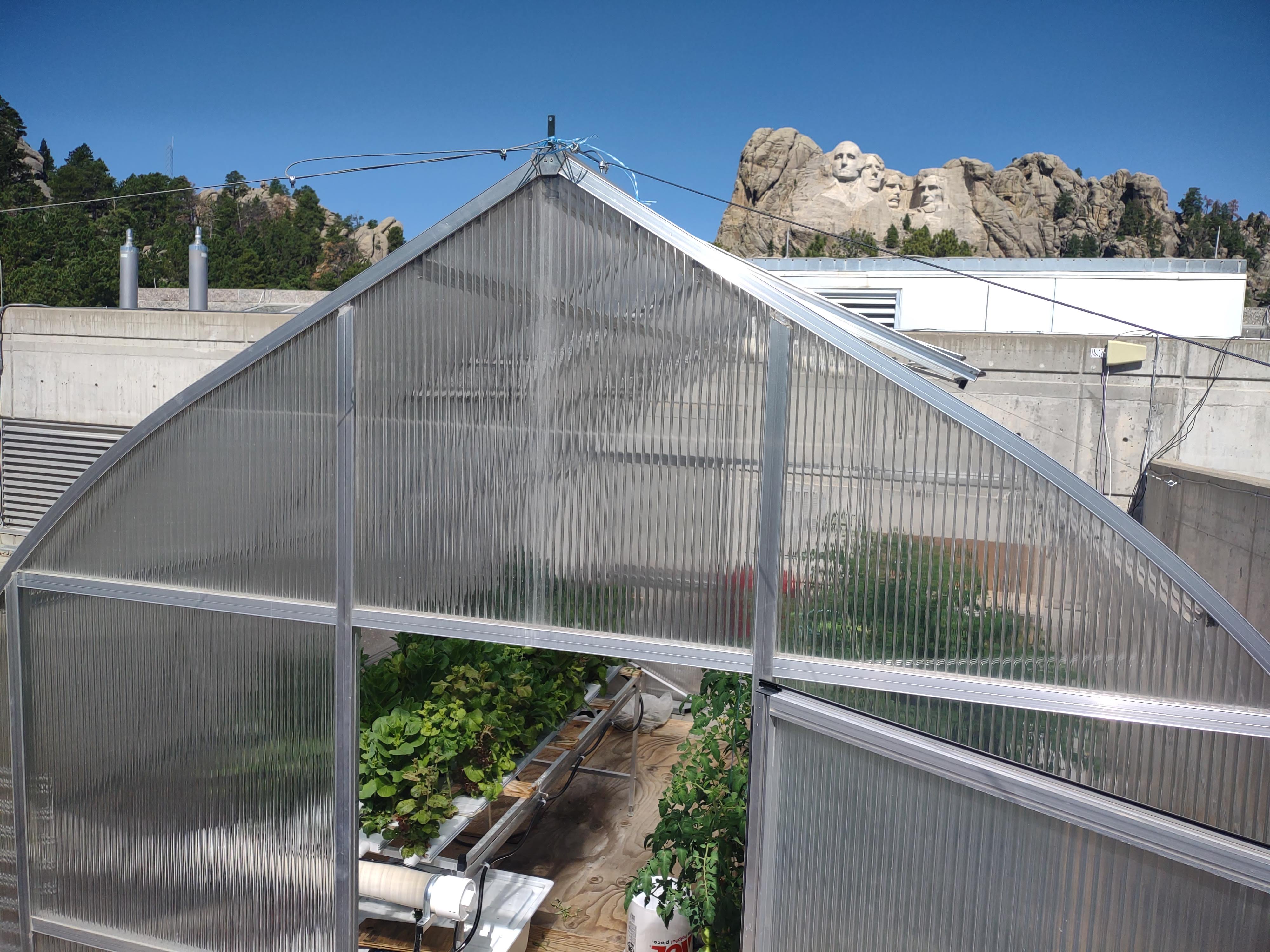 Rushmore Greenhouse
In 2019 Xanterra added an on-site greenhouse to complement the existing garden and take the concept of local cuisine a step further. This addition resides on the roof of the gift shop, which is connected to Carvers' Café. Utilizing advanced hydroponic equipment, the greenhouse cultivates an array of fresh lettuce and tomatoes.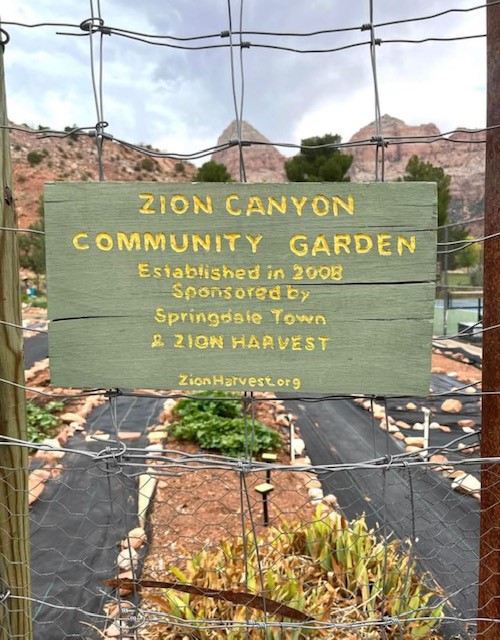 Zion Garden
Experience the excitement of harvest season in Springdale's local community plot. As the summer heat rises, quench your thirst with Zion Lodge's invigorating fresh mint mojito. Freshness guaranteed as the mint used is sourced from our own organic garden right here in town. Refuel after hiking one of Zion's epic trails with our renowned Kolob Rosemary Chicken. Made with organic rosemary cultivated in the same garden, it's a meal you won't want to miss.
The Zion garden, powered by dedicated volunteers, has been flourishing for six years. As an added bonus, we nurture all community garden plots using compost generated from food scraps from our very own Red Rock Grill kitchen.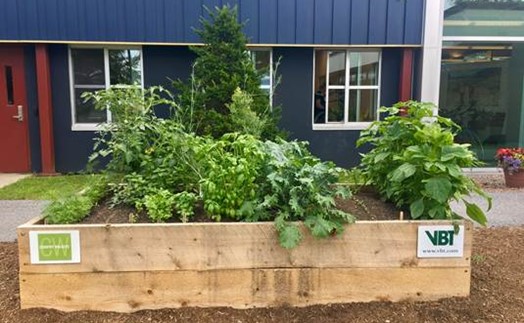 VBT Bicycling Vacations & Country Walkers' Garden
As leaders in responsible tourism for decades, VBT Bicycling Vacations and Country Walkers are ardent supporters of the Slow Food movement – an initiative designed to preserve culinary traditions and support biodiversity. As part of their sustainable cuisine efforts, VBT and Country Walkers have a garden at their office which is planned and maintained by their sustainability committee. Locally crafted in 2017,  a local boy and his father constructed the 4'x8'x20" cedar garden bed. To nurture this green haven, they utilize roughly 500 pounds of rich, organic compost, generated by employees each year. The whole office is invited to harvest fresh herbs and veggies, adding to a lunch salad or sandwich.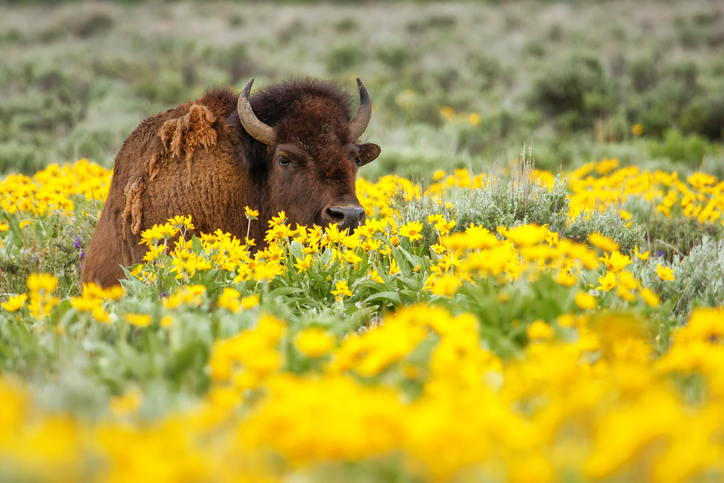 Yellowstone National Park
During the annual Earth Day event at Yellowstone, we proudly distribute a 10-yard dump truck full of rich compost from our very own food scraps to nourish local gardens. Some of our employees use this compost in their own vegetable gardens at their residences within the park.
To learn more about Xanterra's sustainability efforts, click here.